Whenever we think about hair coloring numerous thoughts start running in our head. First is the choice of place than whether to purchase box-packed natural hair dyes at home or choose your best salon and book an appointment of hair coloring. Well, when we get out this dilemma another dilemma come standing next to this which is-
▶️ Choice of hair dye

➡️ Which brand will suit one perfectly?

▶️ Which color one should opt for hair dyeing?

➡️ Where should one go for- ammonia-free hair dye or DIY hair dye?

▶️ What is the color lasting situation
Hairs are the first noticeable and most attractive part of our body. There is no doubt in the fact that hairs enhance our beauty. Almost everyone out there wants glossy and thicker hairs. This can be possible even with colored hairs. Hair dyeing can also help in providing you a new look along with nourished hairs. I'm going to share 2 lists that will be helpful for both kinds of people first who wants natural hair dyes and second who wants ammonia-free box packed natural hair dyes.
What are the benefits of choosing Ammonia-Free hair dyes?
➡️ Ammonia free hair dyes are less harmful to your hairs and cause minimal damage.

▶️ Keeps your hair soft and shiny i.e. all-time gorgeous

➡️ Protects your cuticles from damaging

▶️ Ammonia Free hair colors are odorless

➡️ These type of natural hair dyes can be used even on damaged hairs
Top 5 Ammonia-Free Hair Color
Here comes up the list of top 5 ammonia-free hair color brands. These hair dye brands are tried and tested in all adverse situations like sun exposure, frequent shampooing, excessive heat and pollution, and so on.
#1 L'Oreal Paris Casting Crème Gloss
L'O real Paris casting crème is one of the best natural hair dyes having ammonia-free formula. Its color pigments provide complete coverage to grey hairs and also add up a natural-looking color to your hairs. The natural extracts present in the L'Oreal hair dye are coconut oil, hazelnut, honey, and Goji extract that nourishes your hair. It also adds shine and mild fragrance to your hair. The stay of this dye remains for up to 28 washes and keeps it healthy and shiny.

Benefits
Provides 100% grey hair coverage

Makes your hair shiny and glossy

It contains natural extracts that causes low damage to hairs

Ammonia-free hair dye

Improves the texture of hairs
---
#2 BBlunt Salon Secret High Shine Crème Hair Color
Shop for box packed hair dye BBlunt salon secret hair color that comes with ammonia-free formula. The pack contains additional shine tonic along with colorant and developer that gives your hair a natural finish and excellent shine. Its drip-free formula makes it easy to apply and leaves mild pleasant fragrance after applying. It is recommended to apply this hair dye for at least 30 minutes to leave the best results. BBlunt salon hair color is also available in multiple shades you can choose any color for the best requirements.
Benefits
Provides long-lasting color and shine

Long-lasting period up to 8 weeks

Recommended by hair specialists

Affordable price

Provides essentials nourishment to your hairs
---
#3 Matrix Wonder Ammonia Free Hair Color
For soft, smooth, and manageable hairs switch to matrix wonder ammonia-free hair color. It provides complete grey coverage formula due to the presence of jet black pigments. The color will last up to 6 to 8 weeks after application. The golden gel-like packing provides excellent shine to your hair.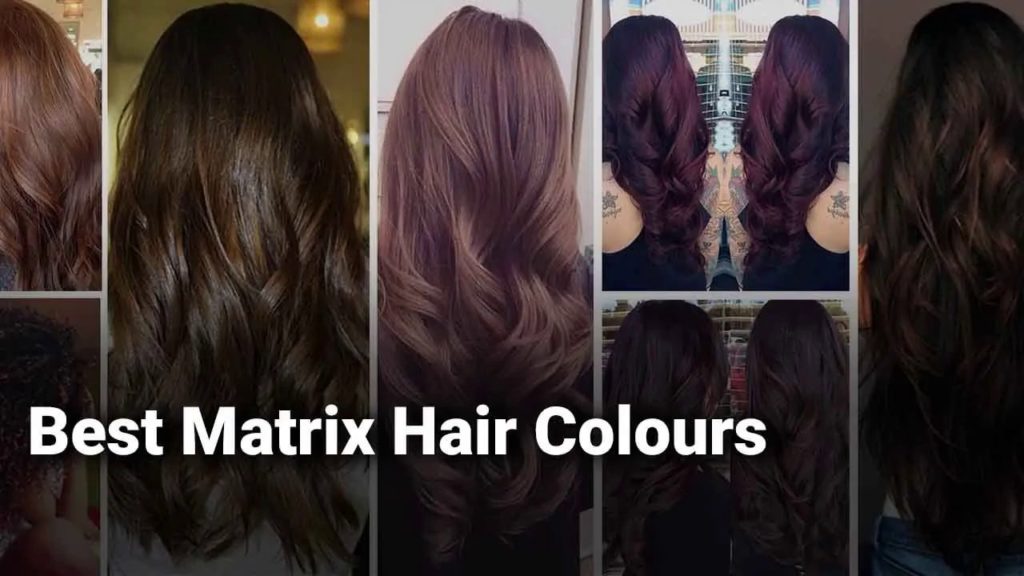 Benefits
Contains jet black pigments for 100% grey hair coverage

Best suited for glossy hairs

Ammonia free hair dye

Improves the hair texture

Available in 4 shades
---
#4 Revlon Color Skin Beautiful Hair Color
Revlon Hair color provides grey hair coverage mad makes your hair glossier. Its ammonia-free formula not only colors your hair but also conditions it from the root. It has the nourishing property that protects your hair from getting dry. It contains ginseng and pearl extracts that are bene for your hairs.
Benefits
Makes your hair shiny and soft

Available in multiple shades and that too at reasonable prices

No-ammonia formula protects your hair from damage

Color stay guarantee for 12-16 washes

Comes along with a conditioner that keeps your hair hydrated
---
#5 Garnier's Color Naturals Hair Dye
Garnier's color natural hair dye contains the goodness of natural oils like almonds, coconut and olive. It is available in multiple shades that work on your hair nourishing and long-lasting color. Garnier's natural hair dye has creamy non-drip formula leaving pleasant fragrance on applying. It is available in more than 30 shades in the market depending upon the requirement you can choose one.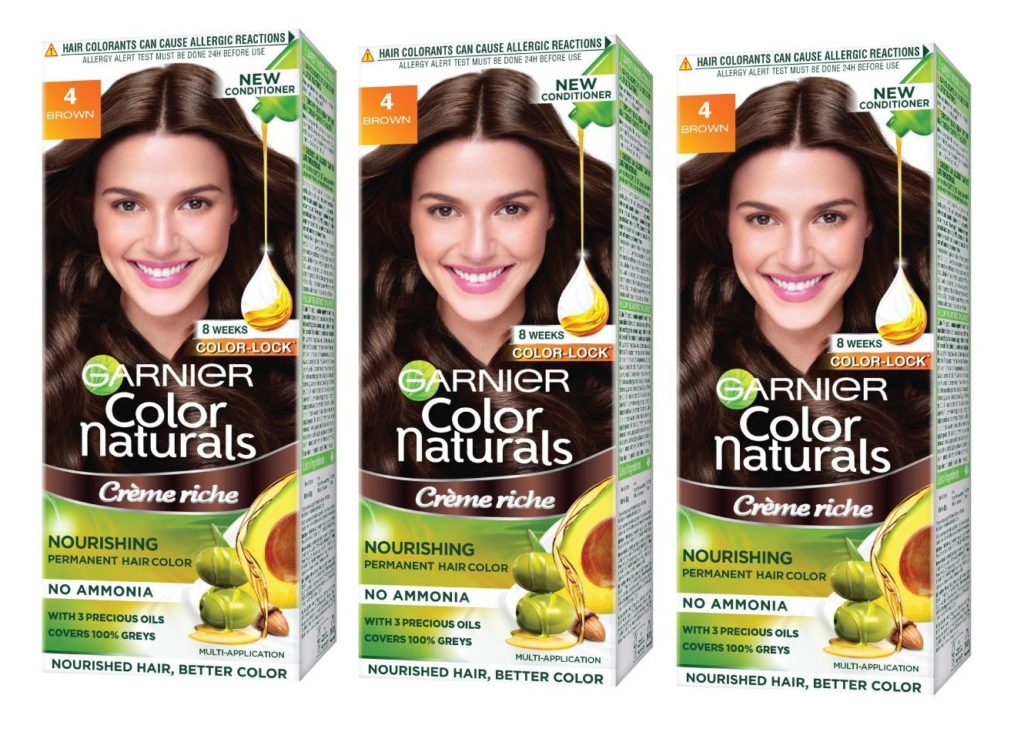 Benefits
Provides 100% and excellent coverage to grey hairs

Easily available in the market at very affordable prices

Keeps your hair soft and hydrated

Gives a natural finish to your hairs

Available in 8 natural shades
---
Top 5 Best At-Home Hair Dyes
Time for some grocery shopping!!!
Not for just eating but for your hairs. Yes, you heard it right. Check out the list of top 5 DIY hair dyes that can easily be made at home.
#1 Beetroot Hair Dye- For Burgundy Color
Are you looking for your favorite burgundy hair color in a natural way?
Then try beetroot hair dye. It will give a nice cool burgundy color in an organic way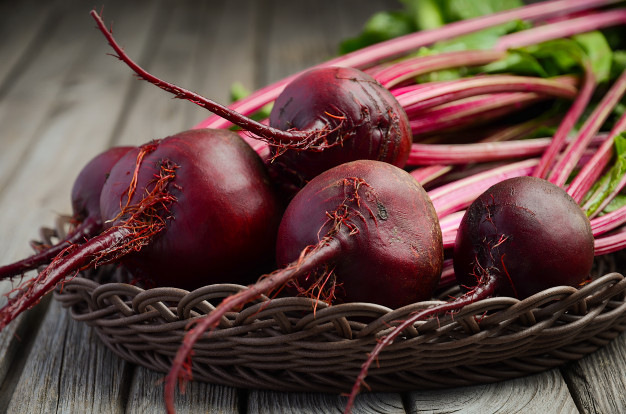 Procedure to make it
➡️ Take beetroot juice and mix it with a carrier oil.

▶️ Apply it firmly on your hairs and then wrap it properly to keep it warm.

➡️ Let the moisture applied for approximately at least an hour to see the best results.

▶️ After this rinse it well.
---
#2 Hair Dye With Coffee- For Brown Hair
Use coffee hair dye that is 100% natural and covers all your grey hairs in a natural way. It is extremely easy and takes just 15 minutes to make it at home.
Procedure to make it
➡️ Take 2 tablespoons of dark-roasted coffee in one cup of water.

▶️ Mix it and let the mixture come to a boil till the water gets reduced to 1/3rd amount.

➡️ Apply the mixture and let it sit for an hour.

▶️ Now wash it. This hair dye can be used once or twice in a week.
Its impact will not last for longer time duration but yes in case you need quick results then this organic method can opt.
---
#3 Heena Hair Dye
Next up we have Henna Hair Dye, the most popular and actual hair dye to apply. It not only nourishes your hair but also makes it gorgeous and glossy. This hair dye will give a nice reddish tone to your hair. The color will last long for approximately 4-6 weeks.
Procedure to make it
▶️ Take half cup Heena and mix it with half a cup of water.

➡️ Stir the mixture well until it gets completely combined. You can also add more water according to consistency.

▶️ Now cover the mixture and let it sit for 2 hours for better results.

➡️ After that, you can wash your hair but don't use conditioner in first wash.
---
#4 Hair Dye With Soya Sauce and Apple Cider Vinegar
Get darker hairs with the use of soya sauce and apple cider vinegar hair dye. It is a helpful hair dye in covering grey hair.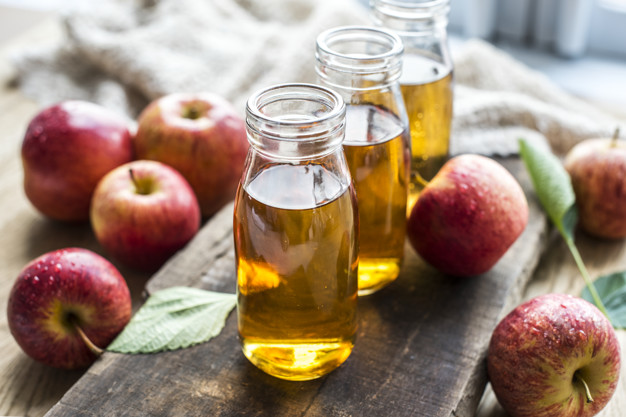 Procedure to make it
➡️ Take 1 teaspoon Soya Sauce and 1 teaspoon apple cider vinegar.

▶️ Mix it and just rinse your hairs with after head wash and conditioning.

➡️ Then wash your hair with water.

▶️ The use of this hair dye is recommended 2-3 times a month.
---
#5 Carrot Juice Hair Dye
Carrot juice hair dye is useful for giving reddish-orange tone to your hairs. The color lasts quite longer depending upon the natural color of hairs.
Procedure to make it
▶️ Take 1 tablespoon of carrot juice and mix 1 tablespoon carrier oil like olive oil or coconut oil.

➡️ Apply the mixture on your hair and wrap it with plastic.

▶️ Let the mixture sit at least for an hour.

➡️ Now wash it with water.
---
Also Read: 20 Best Under Eye Creams For Dark Circles