Fashion is something that comes from within you. Everyone loves to wear sexy and stylish backless designer blouses and Fashion trends change from time to time. These days blouses are very popular in the fashion world. Be it brides or Bollywood actresses every woman loves to wear a backless blouse. Nothing flaunts your back just as an ethnic saree blouse. With straps, bunches, ties, and other beautiful and fancy patterns, you have a wide choice to flaunt your back in a fashionable way. The best thing about these sexy backless blouses is you can wear with sarees, lehengas, and long skirts. So here I am sharing the latest and trending sexy backless blouse designs that you will definitely love.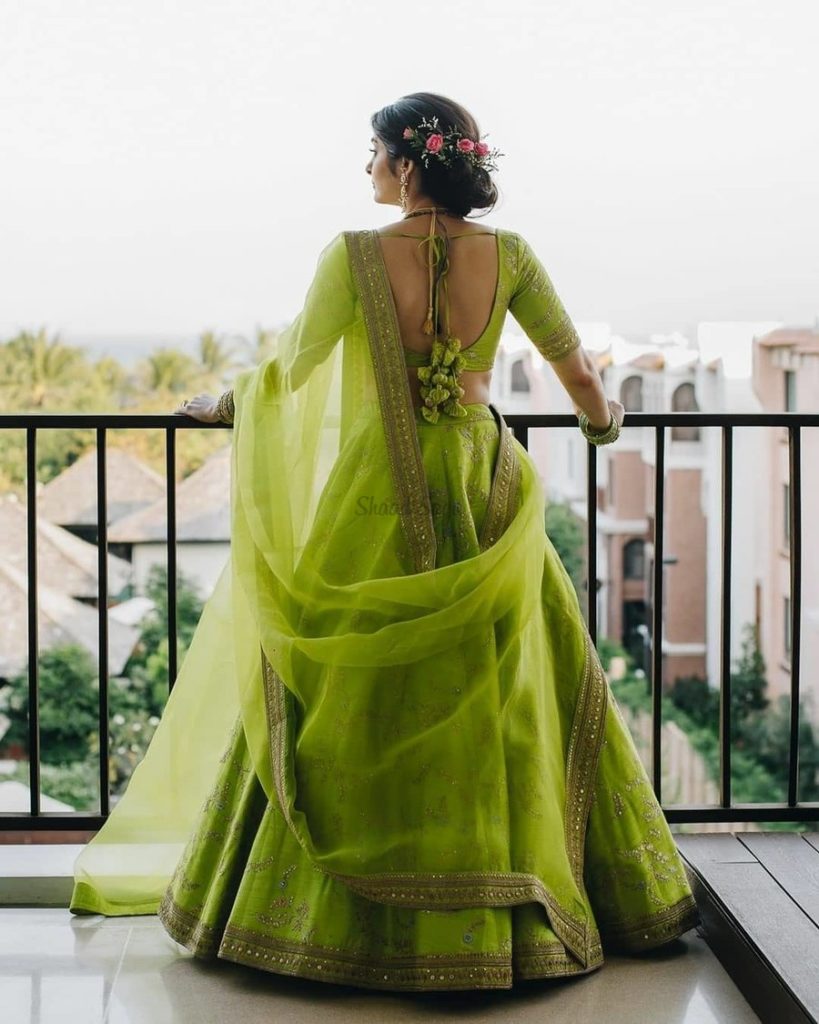 Sexy Halter Backless Blouse Design With A Knot

Once you have selected your dream lehenga or saree, the next important thing is which blouse design you will choose for your dress. Women's if you love to wear completely backless then you should definitely try this sexy halter backless blouse design with a knot.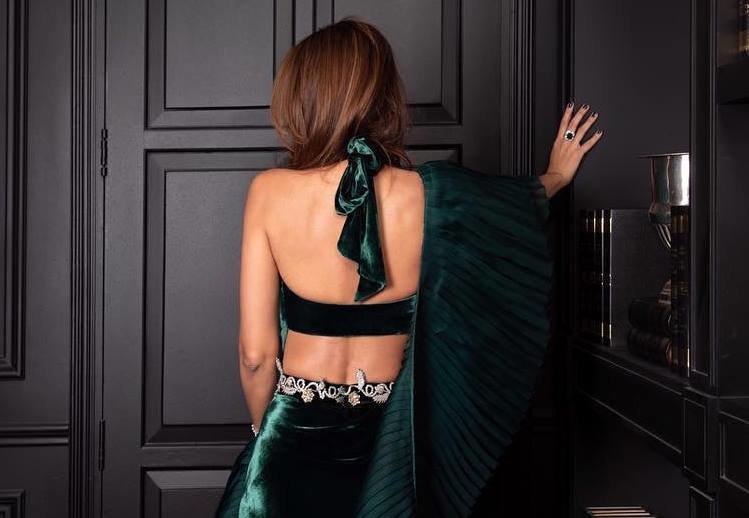 Sleeveless One Shoulder Backless Blouse
This is one of the best sexy backless blouse designs for those women who love to go backless. Here you will see the diva tied her hair in a bun so that the back looks sexy and gets more attention. This sexy blouse design looks stunning and you can wear it your Lehenga or Saree.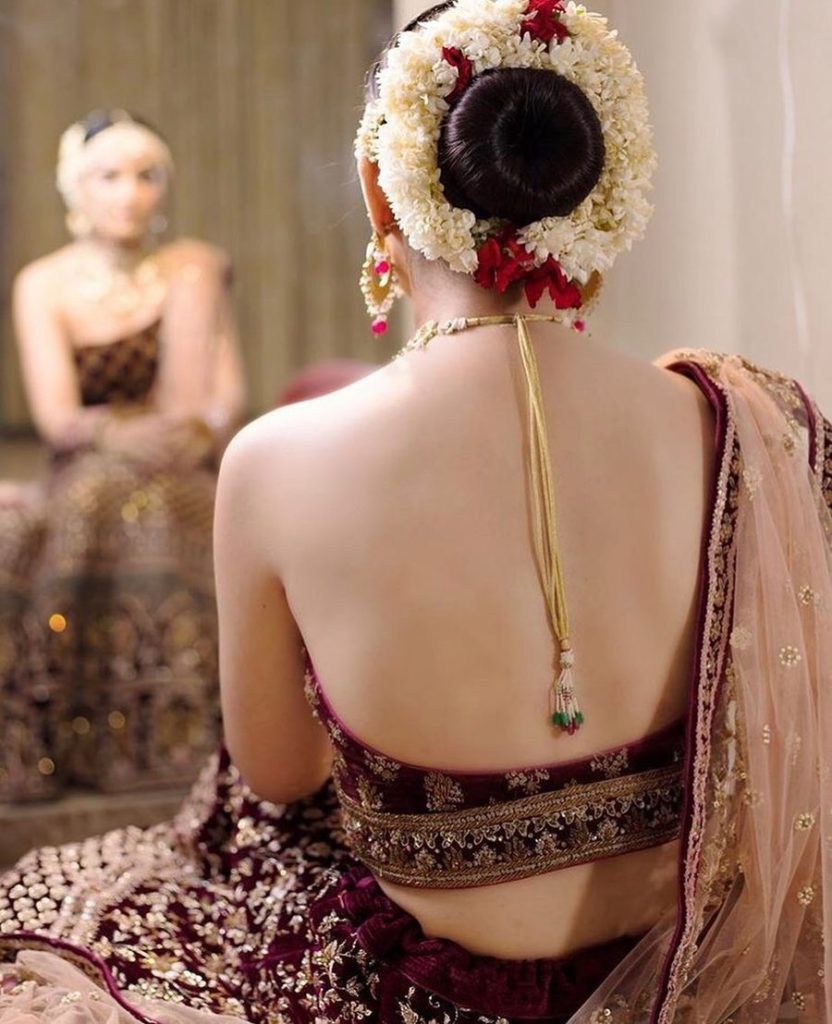 Lose Yourself With Ribbons & Bows
Nothing beats the Ribbons & Bows blouse; they look perfect with your sarees and Lehengas. If you want to become a star in your party, then this blouse design sexy is perfect for you. The bows and ribbons on the blouse give you a unique look on Shaadis and festivities.
Designer Elegant Strings Blouse
I am definitely sure you would not be able to find unique and beautiful designs. The zig-zag pattern on the blouse making us fall in love with this elegant design. You can wear both saree and lehenga. This wedding season shows your beauty with this zig zag blouse design and gets compliments from your friends and relatives.
Beautiful Bow Tie Backless Blouse
Another eye-catching backless blouse that you will definitely fall in love with. A bowed tie-up looks great when you wear a beautiful saree and create a jaw-dropping look.
Criss Cross Designer Blouse
When it comes to backless blouse designs, one style that every diva loves a lot i.e criss cross dori blouse. This backless blouse with dori gives adorable look on every occasion. When you wear this stunning blouse at your bestie's wedding, everybody has their eyes on you.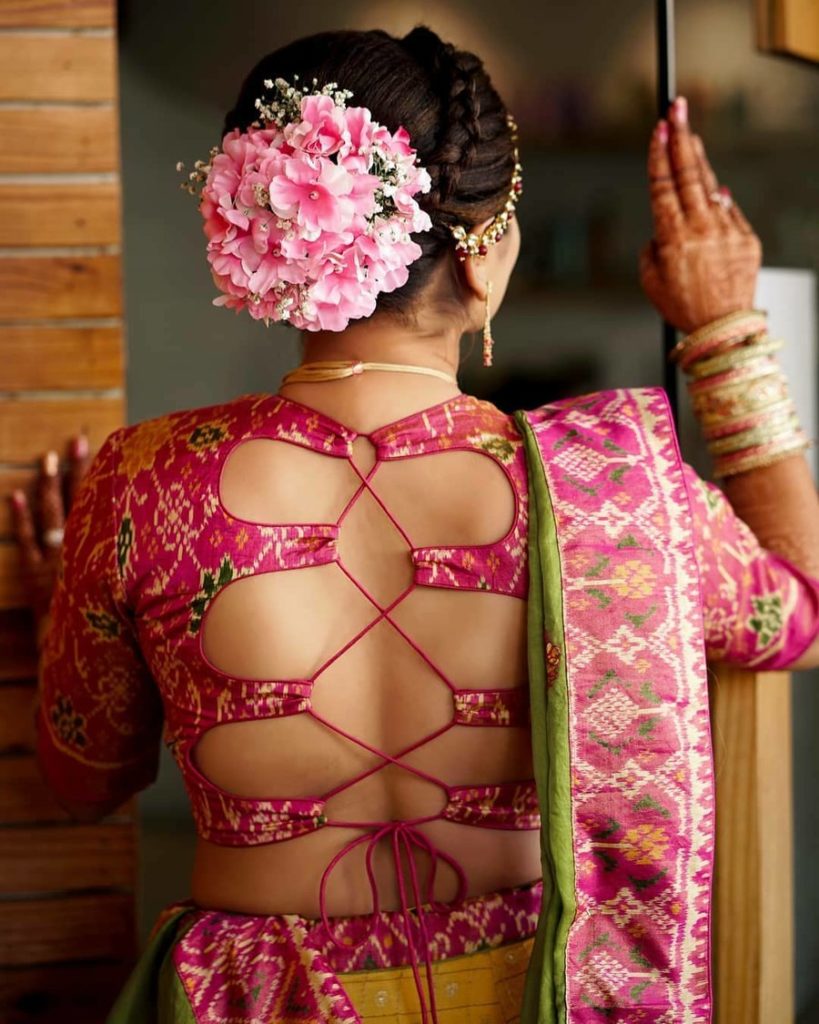 Backless Dori Blouse
These Blouses are in fashion for a long time and gives you a fascinating and desirable look. Its time to flaunt your back and make your friends jealous of your desi look. You can wear this backless Dori blouse with your stunning Lehenga.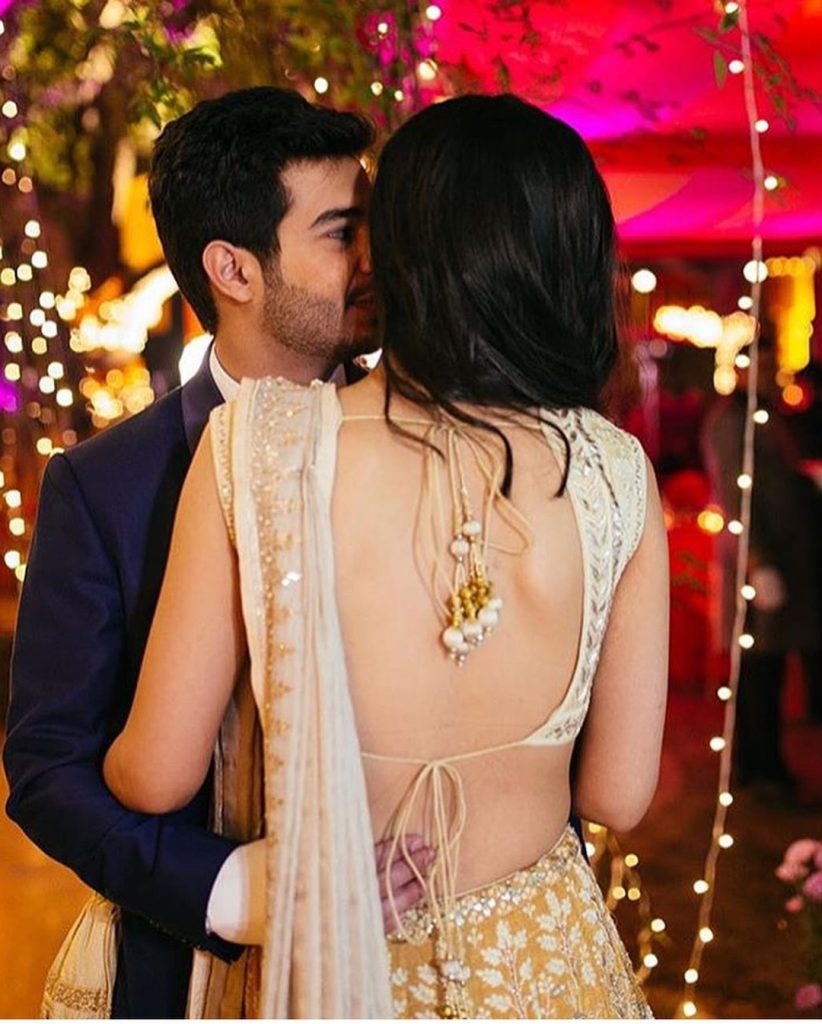 Mirror Work Blouse
This type of blouse is perfect for festivals. If you are going to play dandiya or Garba on the Navratri celebration, then pick this style and get ready to have all eyes on you on Navratri night.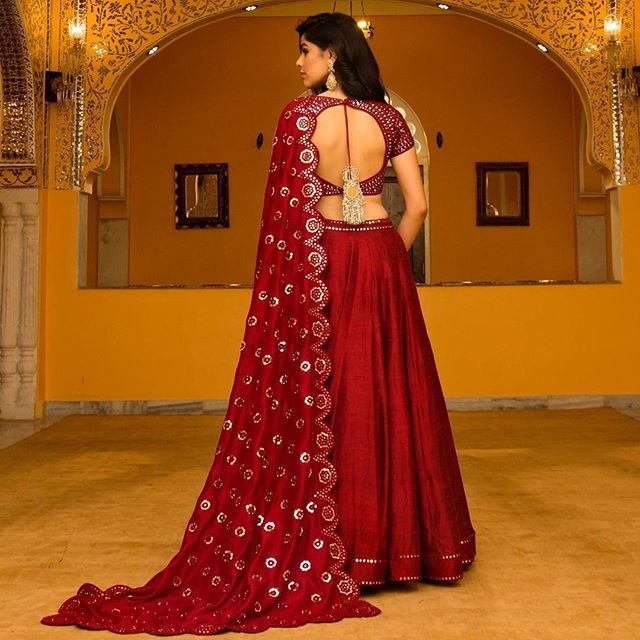 Classy & Evergreen Round Backless Blouse
Women who are not comfortable wearing a backless blouse can try out this style. The style might seem simple but looks royal and classy. This blouse designs for those women who believe in simplicity.
Sexy Blouse With Beautiful Beads
Girls do you love beads? Do you want to become a fashion statement? Then pick this backless sexy blouse with beautiful beads. Adding beads can make the blouse style more attracting and royal. The combination of lace and beads makes this blouse style perfect wear for different occasions.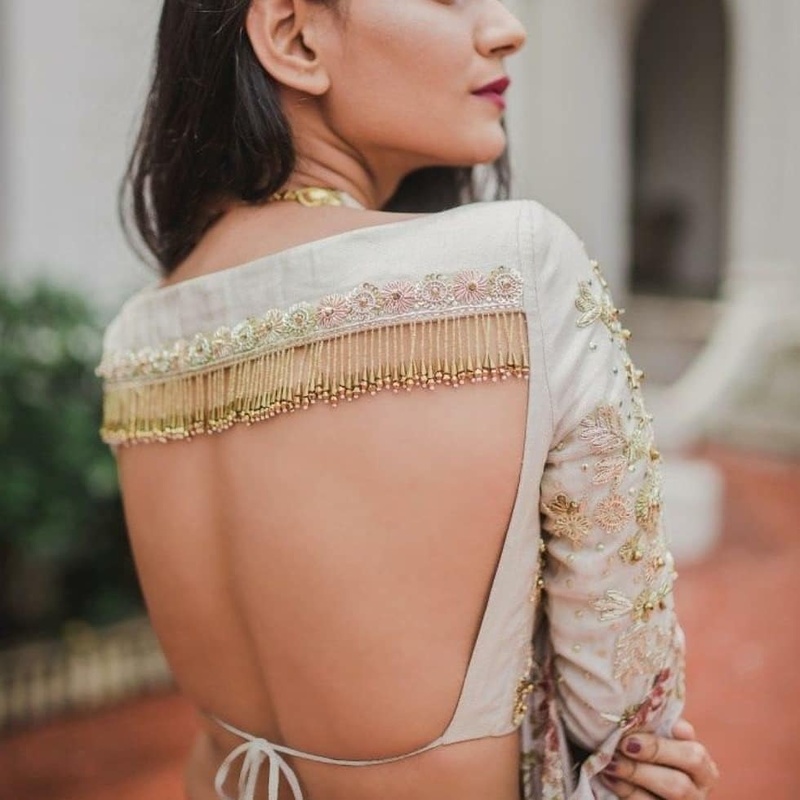 Latest V Design Blouse
Girls, it's time to update your wardrobe with the latest V design blouses. No one can ignore this fancy style blouse because it looks like a fairytale. If you have a tattoo on your back then choose this backless blouse pattern and flaunt your sexy back.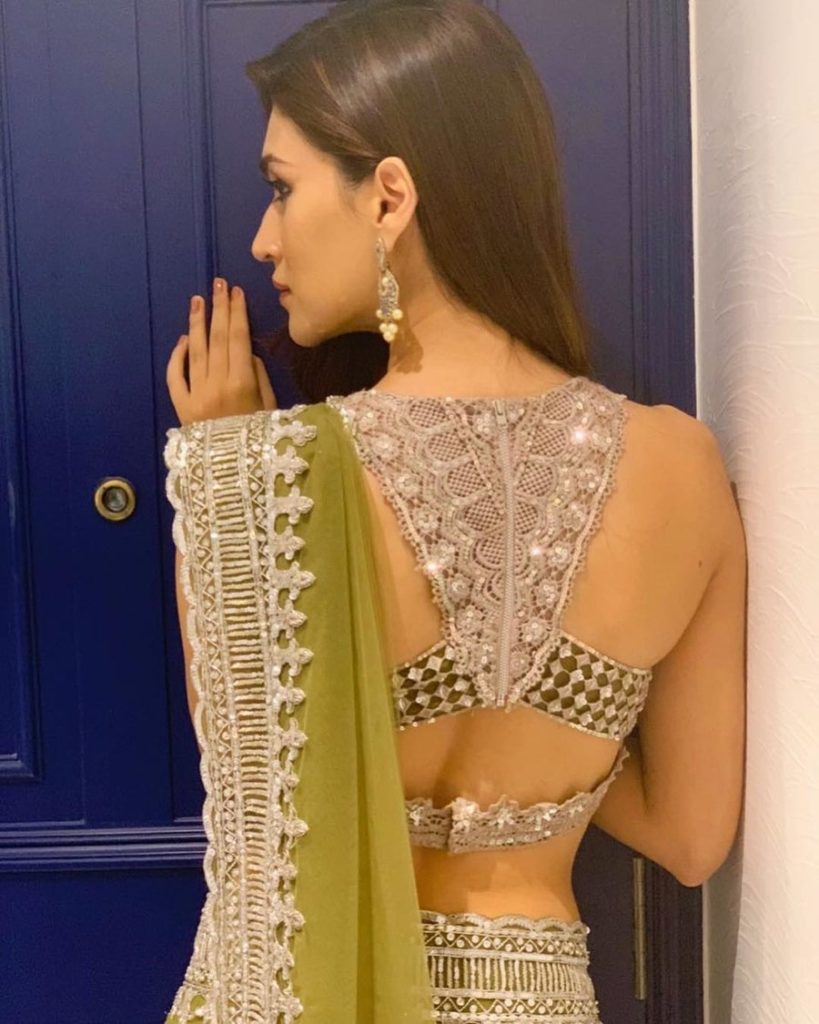 Triangle Shaped Backless Blouse
Here are other outstanding sexy blouses for womens who feel shy and don't like the fully backless blouse. Don't worry check this elegant triangle-shaped backless blouse and flaunt your back in a minimal way.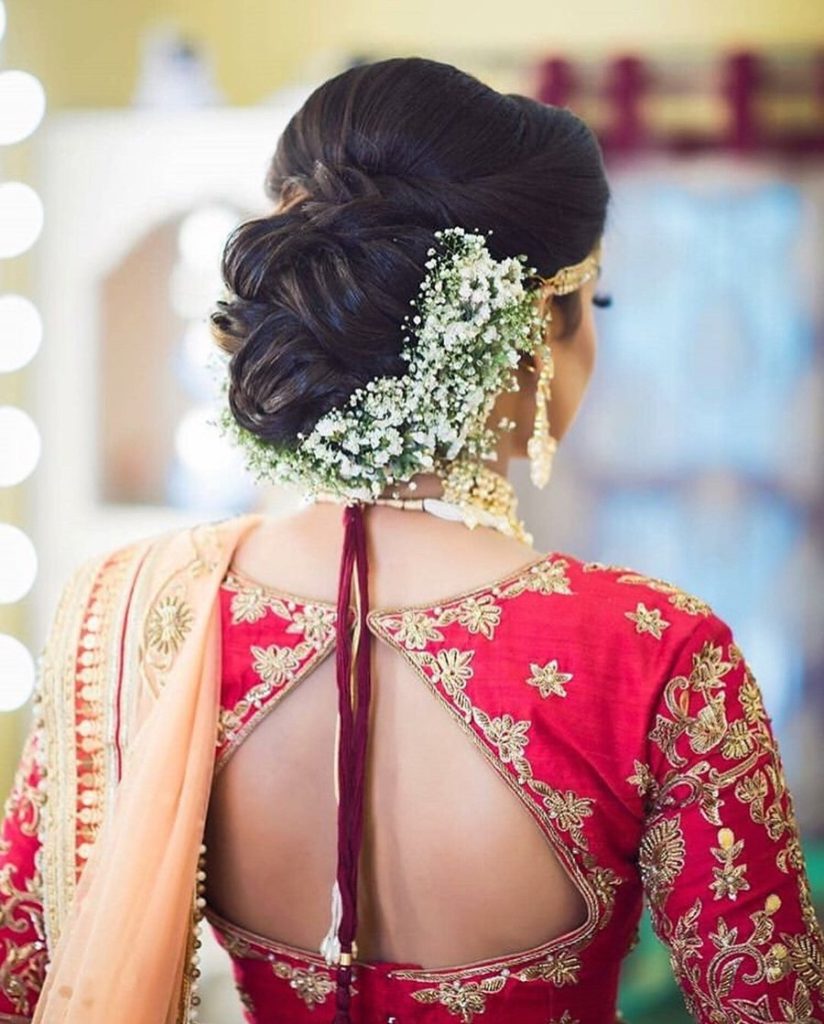 Latkan Blouses
Latkans are everyone's favorite and it is one of the most popular designs that everyone loves. If you want to wear something comfortable and easy-going then this blouse is just for you. Latkans looks beautiful with cholis and saree blouses.
Simple Yet Elegant Backless Blouses
The most simple and elegant backless blouse design which is very popular on the 90's and it is still very trendy. Never underestimate the essence of simplicity.
Completely Backless Blouse With Extended Drapes
Here is the hottest and sexy backless blouse design which surely gives you Goosebumps. This blouse design has a rectangle cut on the back and extended drapes which covers the shoulders and etched on the waist.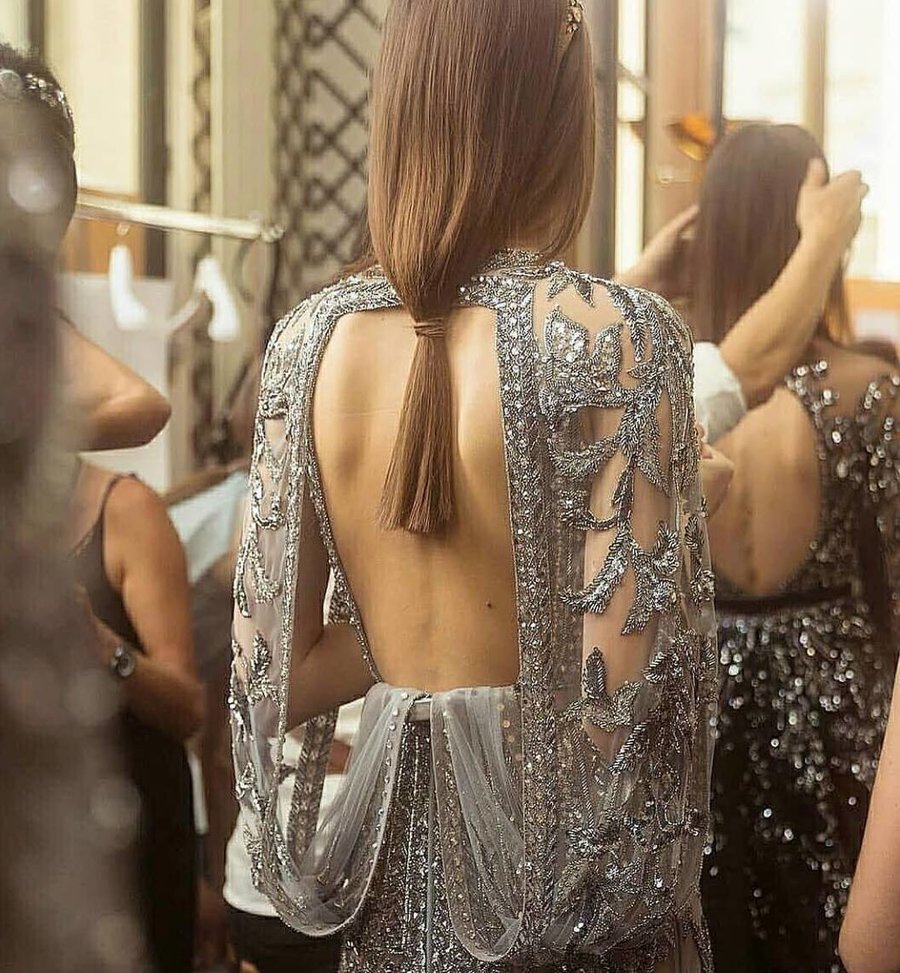 Spaghetti Style Backless Blouse Design
This stunning blouse design drives you crazy. The blouse is not completely backless but comes with a spaghetti style which covers your back. Those women's who are not uncomfortable to show their back, then it's a great choice for you.
Multiple Shimmer Pannels

This backless blouse design is perfect for bridesmaids. The blouse has multiple shimmery straps which look ravishing and make your look elegant and sexy as well.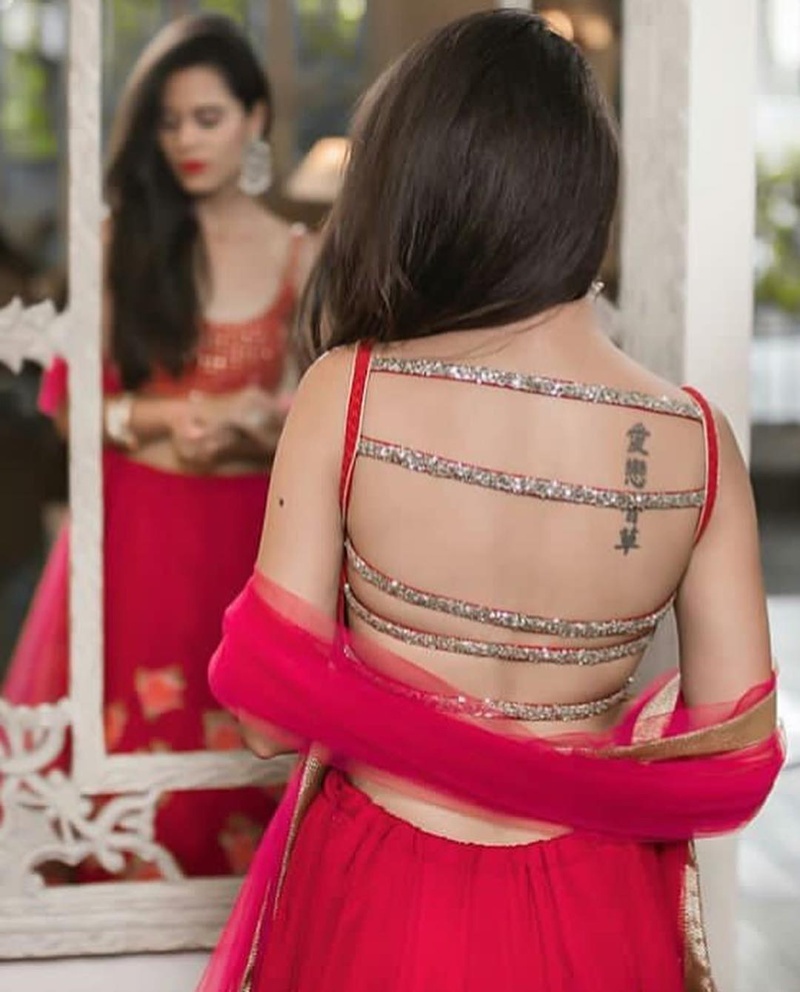 Beautiful Net Blouses Designs
Do you love net sarees or blouses? Then go down with a net blouse design and create a jaw-dropping look. It looks beautiful when you wear net sarees, chiffon sarees or georgette sarees.
Crop Top Style Blouse
This season Indo western crop top style blouses are everybody's favorite and catch everyone's attention. Many Hollywood and Bollywood celebrities wear this style on many films. Pair this blouse with your favorite lehenga or saree and looks stunning on every occasion.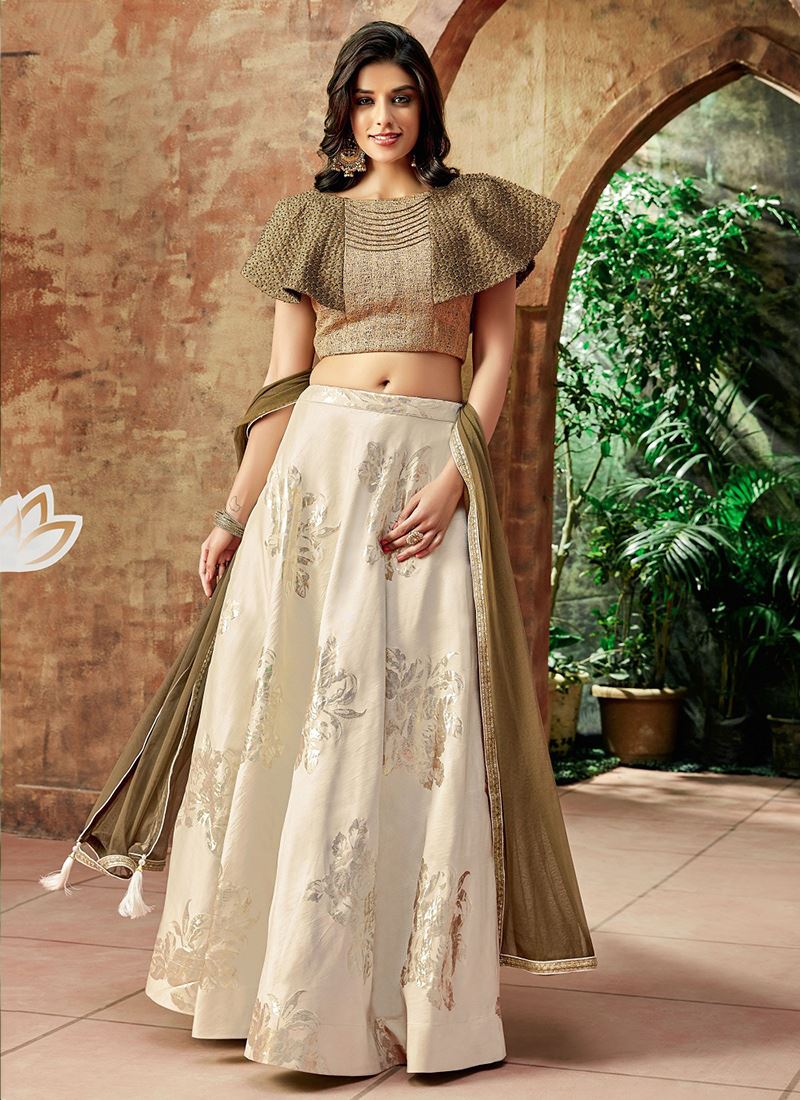 Keep It Minimal With Pastels
When it comes to traditional wear many actresses wear pastel color blouses and it is one of the latest saree blouse designs that you can try on.