Language plays an important role in making others understand your feelings, opinions, views, etc. Every language is unique for its country. But, knowing a different language adds advantages to one's life. Nowadays, Indians have started considering English as an important language. Even schools have added English as their core subject. It is must for all students to communicate using the same. There are several other reasons for all the people to learn and speak English.
You have got access to the best english learning apps in India. You can download these anytime and start learning.
Look ahead to see why english speaking is a MUST:
EMPLOYABILITY ENHANCES

Once you start speaking the language fluently, then you will get job opportunities apart from your own country. It will enhance your resume value and your employability factor. Most employees who migrate to the USA but are unable to speak English end up doing the least-paying jobs.
Grows Network easily

If you cannot interact with your colleagues or employees you are working with, then you will not able to grow your network. In contrast, if you are well-versed with the language, it will help build good relations with English speakers around you. You can establish a bright career with this.
Self-development

Furthermore, you feel the inner confidence more while involved in conversations with others. Having high esteem in oneself if you are a good speaker of English helps represent your skills. You get the benefit of enhancing the career of your wish. One can make an English-speaking whatsapp group where all other English learners actively participate in English writing.
Upsurges Travel Experiences

It is common to see that most people use English to interact with foreigners. Knowing english accurately helps you travel or work anywhere on Earth. In this way, you feel no nervousness while communicating if you don't know so many foreign languages. Moreover, You must know the basics of English to speak confidently with tourism-related enterprises. The basics include Hotel Payment, food ordering at Restraurant, or street shopping, etc.
Speak better, Earn more

A person has more advantages if he speaks more than one language. He is open to all the better opportunities for high-end earnings. Being a foreign skilled person and a good speaker learning English as a second language, the payoff is even higher. The bilingual English speakers often earn higher salaries on returning to their homeland.
Better opportunities as a Student

Nowadays, most students practice learning English and make it their second language. It eventually benefits them in receiving both academic and career privileges in the future. Students may get a golden chance to study at ivy league like Harvard, Oxford,etc. Therefore, you get the advantage for properly knowing the native tongue.
Watching Hollywood films with ease

You all know that it feels awesome to watch hollywood movies, their literature works in leisure time. But, being able to watch and understand them in the native language is another amazing point. Moreover, it is true that original movie is incomparable. You can enjoy the movie with original effects and tone more than the translated or dubbed version.
Helps to adapt new culture

Undoubtedly, English speaking helps you explore and adapt the new environment. You feel assertive about taking your spouse or family to an exotic foreign location anytime. On other hand, if you can hardly speak as a foreign traveller then you will face cons of that. You shall feel like isolating yourself from others due to your inability to speak English. Hence, making it more challenging to adapt yourself into different surroundings.
Mind Sharpening Tool

Learning something new is an effective way to sharpen your mind. Most people hold the opinion that learning a new language improves mental health and increases flexibility. Studies have proved that practicing English has resulted in various cognitive advantages. For example, sharpness in memory, mindfulness, creativity enhancement, and problem-solving abilities improvement, etc.

Practicing through App

Using Apps to learn English eases the learning process and help you master it by some online practices. Different people have different learning styles. Some are quick learners so they understand the concepts quickly while some are slow learners and consume more time to understand every bit of information. It is true that Learners have to obey the instructions on app. The app is for revision and training purpose. More you learn, better you become. You have the right to choose any topic, anytime, anywhere for your learning.
Seek Knowledge through the Best English learning apps

English speaking practice can be carried out with the help of online conversation practice tools. The English-speaking lessons on the app will help improve your listening and speaking. Remember, all apps have features to improve English communication skills at both beginner and professional levels. The easiest way to get better at English is to speak the language more during conversations.
Best English learning apps: No age barriers

It sounds cool that age does not matter if one is dedicated to learning something. A person can increase his conceptual knowledge via an English learning app at any age. That is the reason why developers have launched the best English speaking app. One can have an in-person conversation with another and see how they speak the language. You have the right to share your ideas, viewpoints, and memories. It adds up productivity easily.
---
Best English Learning apps in India
The below table depicts some of the best english learning apps
---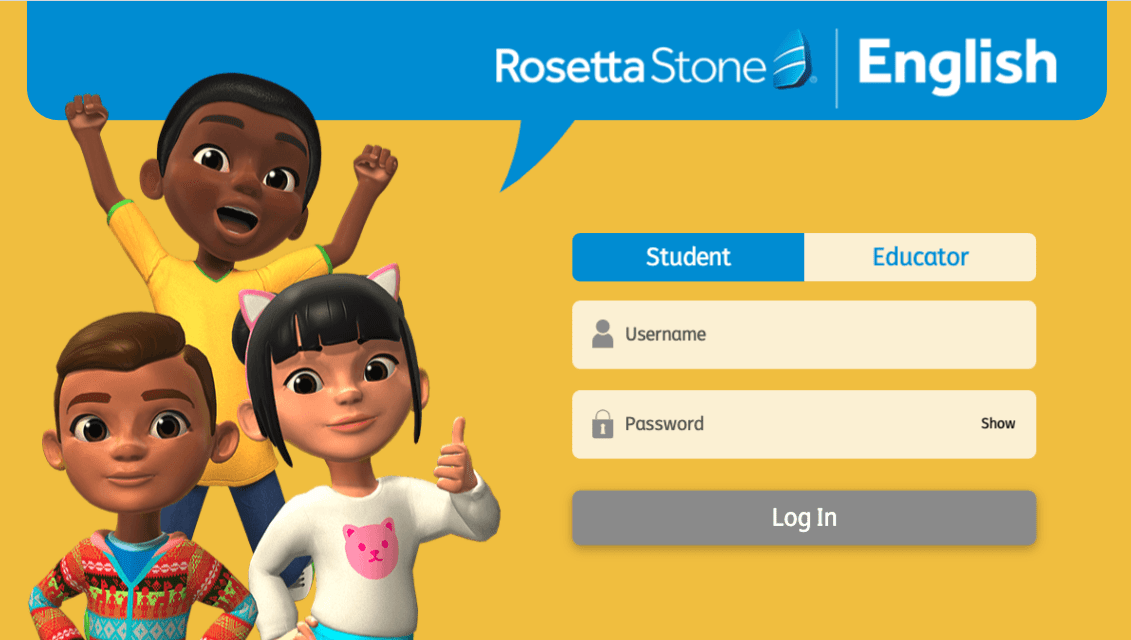 ---
---
---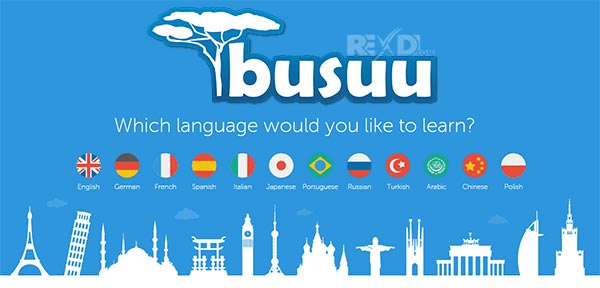 ---
---
Index Number
App Name
Features
Price
1.
Preply
Online Video Chat with a tutor of your own choiceChoice of how long you want to attend the session. No strict rules for the candidates' time schedule.Full refund on cancelling or unsatisfied with the lesson but you have to give a notice period of four hours.Instant feedback when you make mistakes.
$5 per hour
2.
Rosetta Stone
Works on both desktop and mobile apps.30-minute sessions a day for 6 weeks.Access to Online tutors for tips and tricks via chat room.Thriving language application packages for 25 years.Upto four candidates can learn in one session.
Subscription Model basis:$35.97 quaterly, $119.88 yearly,$199 for lifetime.
Also, 30-day refund policy
3.
Memrise
spaced repetition helps you memorise words and phrases.Uses a speech recognition method to help you pronounce better.Access to a Lot of videos with fluent speakers, speaking words or phrases.This mechanism is 'learn with locals'.A vocabulary growing app for its users.
Memrise Pro $8.99 per month, $18.99 for three months, or $59.99 per year.
4.
Babbel
It is a desktop and mobile-friendly app.Provision of 20 minutes long of lessons to users.Users have access to speaking practice via automatic voice recognition feature.Training on Grammar and practice memorisation. Speaking practice in Live session, to help students build their new skills.
Subscription basis model. It costs $12.95 monthly, Quaterly costs $26.85, Half-yearly costs $44.70 and yearly costs $83.40.
5.
Duolingo
Short games for users to learn English words easily.Activities for practicing grammar.Highly leading app as it bothers you on missing out your lessons.Users can understand complete english structure.
Basic features are free.Duolingo advanced version costs $6.99 per month.
6.
Lingodeer
More emphasis on Contextual words to practice grammar.
Short lessons in the form of games, puzzles and videos.Highly customisable lessons and you can change their level of challenges.A platform for learning more languages like Japanese, Korean and english.
Costs $11.99 monthly, $29.99 quaterly, $55.99 yearly or $119.99 permanently.
7.
Mondly
Speech-recognition technology to give automatic feedback on students' spoken English. The app plays audio clips of native speakers asking questions.Help send messages on a chatbot to practice english language.Premium Users can use Newly introduced VR tool to meet virtual speaker in their own place.
Subscription is necessary for a premium version. It costs $9.99 monthly or $49.99yearly.
8.
Busuu
Voice recognition tool for you to practice saying the English phrases back. Lessons are designed to last ten minutes at a time. advanced grammar lessons and content is tailored to your own reasons for learning English. You can make your own study plan, and choose when the app should remind you to study. There's also a forum for finding language exchange partners. You can chat with people learning your native language who speak English, and swap tips.
A free version is for all. But premium subscription costs $9.99 and Premium Plus $13.99. For three months, Busuu Premium costs $24.99 and Premium Plus costs $28.98. For six months, Busuu Premium costs $34.92 and Premium plus costs $39.96
9.
Beelinguapp
A leading english learning app.User can learn various other languages besides, english.Read in english and translate automatically in native language.An audio feature for the users to hear the english words and learn.
The app has a free version.Subscription is of $1.99 to help unlock all stories. Also, permanent subscription by user to see all stories for $24.9.
Conclusion:
At last, the above are the best English learning apps in India. Also, a few have been listed as free English-speaking apps for both Android as well as iOS. Eventually, Learning English is a time-consuming process. Therefore, these apps will guide you throughout your learning and make you understand the language interestingly. Though a few apps are free for all, you have to subscribe for accessing the premium features. Also, learning a language becomes a part of your routine and it drives passion into you to become better at it.