Everyone wants to keep their skin healthy and glowing, it does not matter what the season, age or skin type is. So moisturizer is the best solution for getting the desired beautiful skin. Maybe you are thinking of why using a moisturizer is the best option for making your skin glowing all the time.
Let me tell you, moisturizer is made up of oil and water that help to keep your skin hydrated all the time.
Now it's time to ask some important questions: which one is the best moisturizer? Would it suit my skin? Check out the best face moisturizers and also get Nykaa discount coupons on it.
Best Face Moisturizers For All Skin Types:
Is your skin starts looking dull due to the increase in pollution in the city? Don't Worry! Here is the best solution for your skin. Buy the best moisturizer New Lakme 9 to 5 Naturale Day Crème SPF 20; it contains pure Aloe Vera which helps in soothing and nourishing agents for the skin. These best face moisturizers keep your skin hydrated and brightens stressed skin. Moreover, it can protect your skin from dryness that takes away the glow of your skin. Apart from this, It contains SPF 20 PA++ that protects the skin from the sun's harmful UV rays.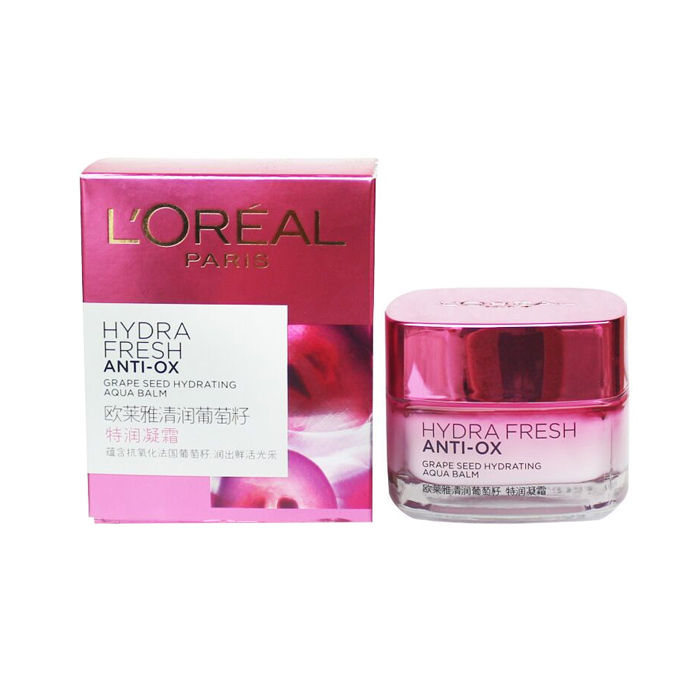 Hydrafresh Aqua Balm contains strong antioxidants to fight against dullness, dryness, and fragility. Moreover, it keeps your skin hydrated and radiant. This face cream is high in Hyaluronic Acid & Lipidure that boosts the level of skin's hydration. Also, it makes the skin smoother, softer, and youthful-looking.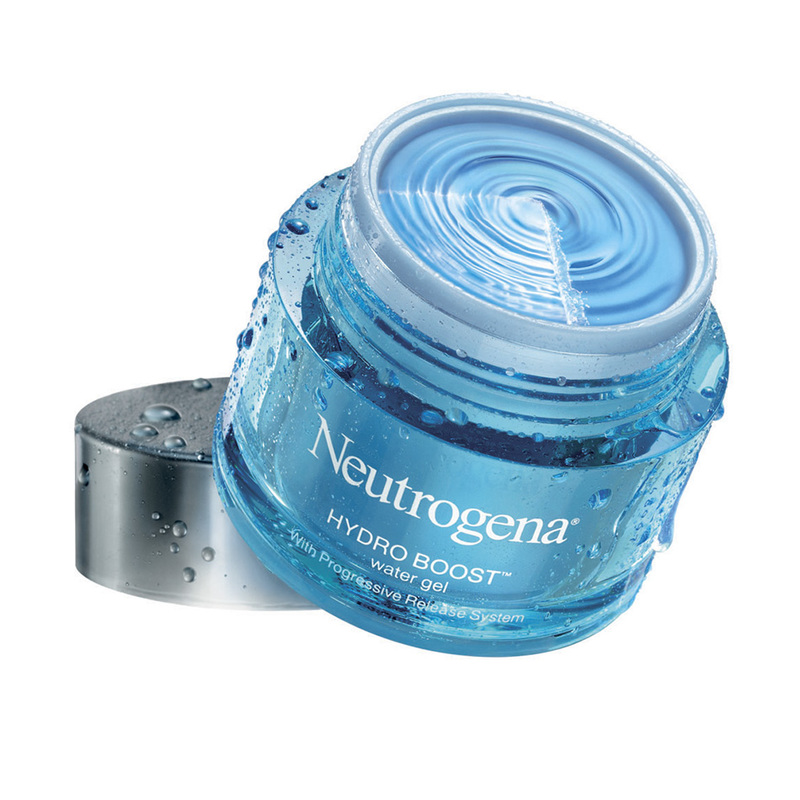 Neutrogena Hydro Boost Water Gel has Helioplex technology. It provides skin protection against damage due to sun rays. It contains natural ingredients that do not affect your skin. When you apply this water gel on your skin, your skin will never feel greasy or shiny. Because Neutrogena face gel contains an oil-free formula that always keeps your skin hydrated.
If you are looking for all time moisturization for your skin? No need to surf more online! Here the Pond's Super Light Gel is the best cream for your face. Moreover, it will save your investment for beauty products as you don't need to buy moisturizers for all seasons. Apart from this, super light get oil-free moisturizer absorbs faster than regular creams and gives 24-hour hydration for a water-fresh glow! Enjoy it all throughout the year!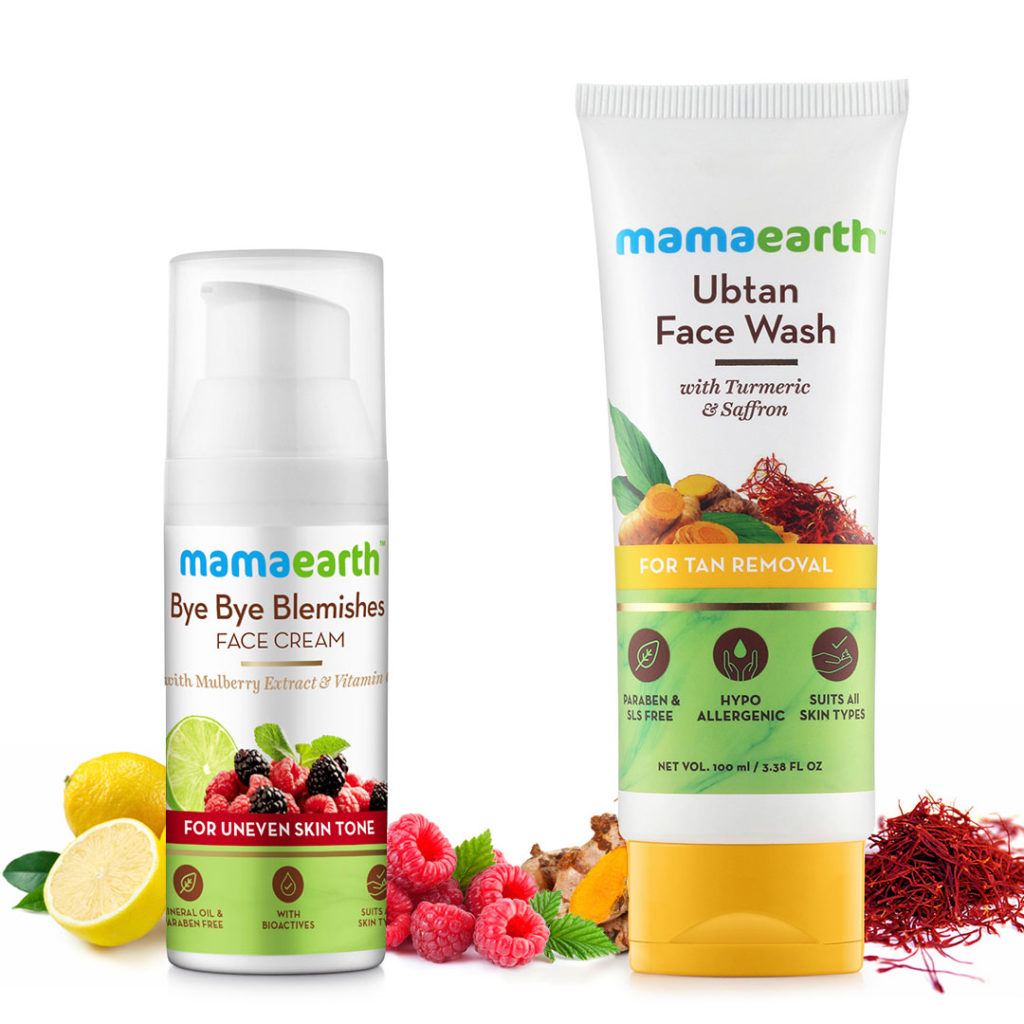 Mamaearth's Bye Bye Blemishes Cream is an effective moisturizer that contains multifarious extract like mulberry, daisy flower, and vitamin C. This great natural cream prevents melanin synthesis and leaves you with soft and glowing skin. In addition, this cream has antibacterial and antifungal properties. Moreover, it is non-greasy face beauty products which get absorbed by the skin quickly. The best thing about this cream is it can be used on all skin types such as oily, normal, dry, combination, and sensitive skin.
As we all know, when a person gets matured, skin starts losing its glow. For overcoming that situation, you need to use Olay Regenerist advanced anti-aging micro-sculpting cream moisturizer with SPF 30. It is one of the best face moisturizers that combines anti-aging technology and SPF protection. By using this face product, you will feel luxurious immediately as it leaves skin hydrated, wrinkles free, and keep it more softens which will help take years off your skin age.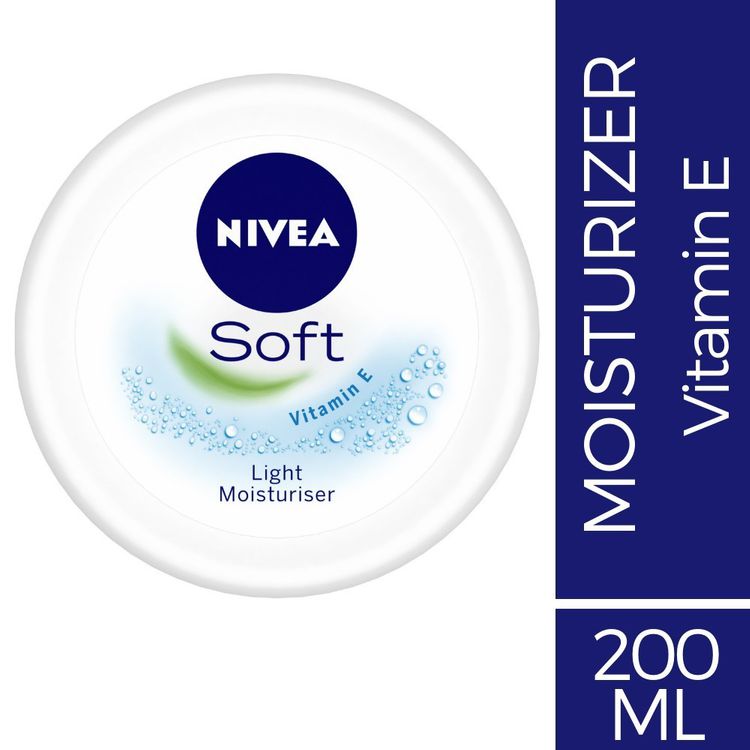 Skin is one of the best and sensitive areas of the body. If you want to keep skin hydrated and natural then you must try NIVEA Soft Moisturizing Cream. As it is one of the most preferred choices of people. In the past time, people used to apply NIVEA cream on the skin. Hence it is the best brand for best face moisturizers.
It is also a non-greasy formula with vitamin E and jojoba oil. These add on gives happy, refreshed skin throughout the day in every season.
Innisfree Aloe Revital soothing gel leaves a smooth skin. Also, it has a plethora of nutrients that gives always hydrated your skin
This intensive repair face cream contains multifarious natural and active ingredients that can brighten and tightens your skin. This one is the great moisturizer for glowing skin quickly. It helps you in making a perfect repair to face dryness and wrinkles. Thus, it provides complete nourishment and hydration to the skin.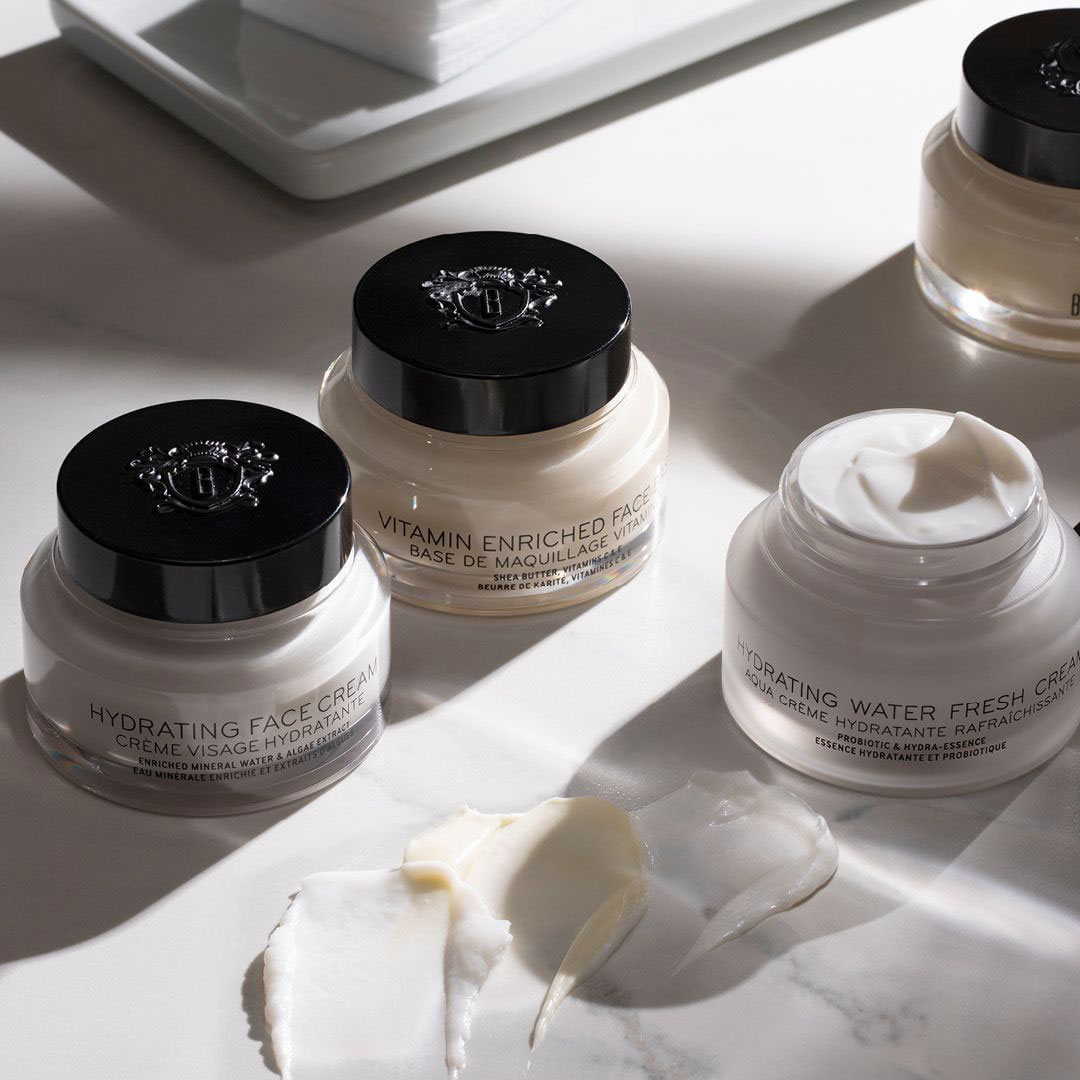 Bobbi Brown is the best moisturizer for face in India. It is a primer plus moisturization for those who can't go out without makeup. It is the best face moisturizer for combination skin which is rich in feel, but not greasy? This advanced formula, instantly hydrates, softens your skin.
Bobbi Brown vitamin enriched face base combines the moisturizing power of shea butter with multiple vitamins such as B, C, and E. If you use it daily, skin looks and feels its best.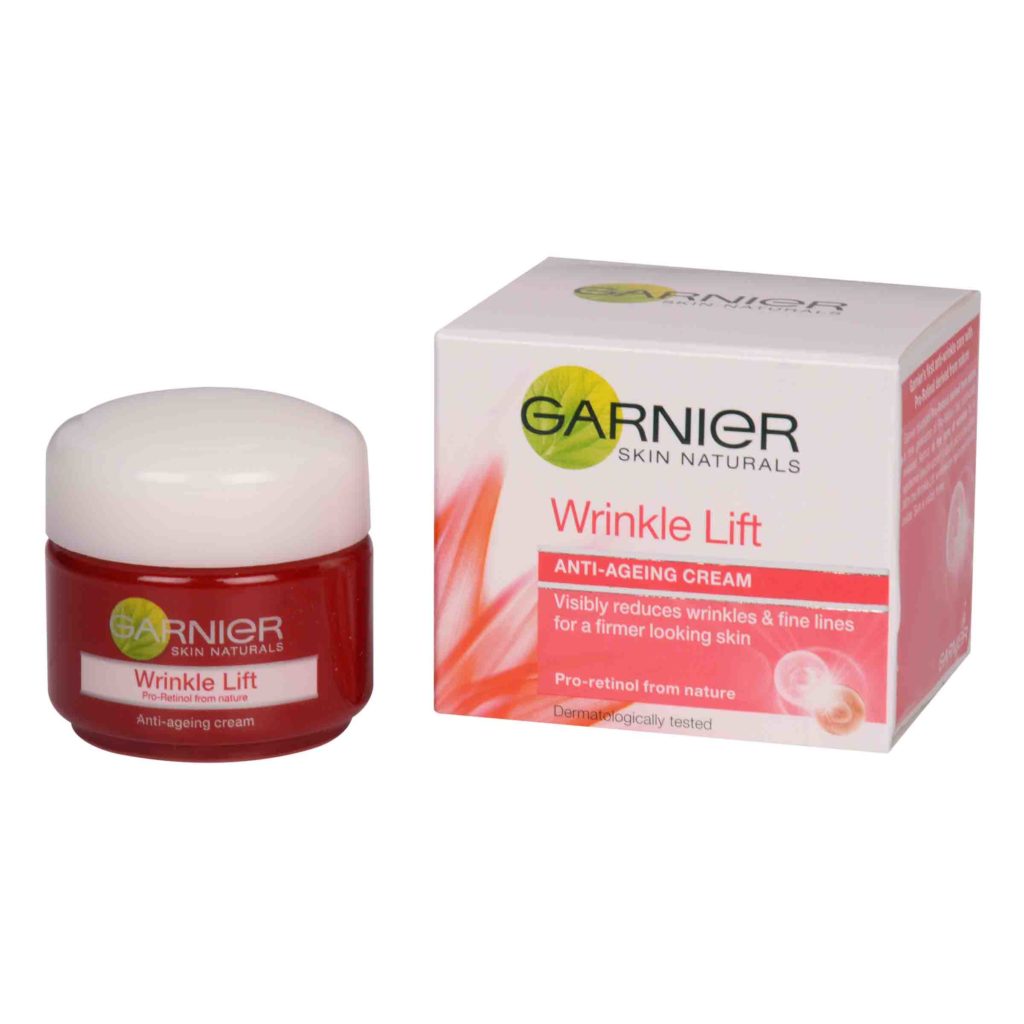 In this competitive world, there are multifarious beauty brands. So people get always confused while choosing the best anti-aging cream for face.
Maybe you are also thinking the same. But don't worry; Garnier Wrinkle Lift Anti-ageing Cream can solve your problems.
If you want an everyday best solution for your skin, buy Garnier Wrinkle Lift Anti-ageing Cream which is made to reduce wrinkles.
This formula contains natural ingredients like Ginger as it has great properties that help boost the natural process of skin regeneration.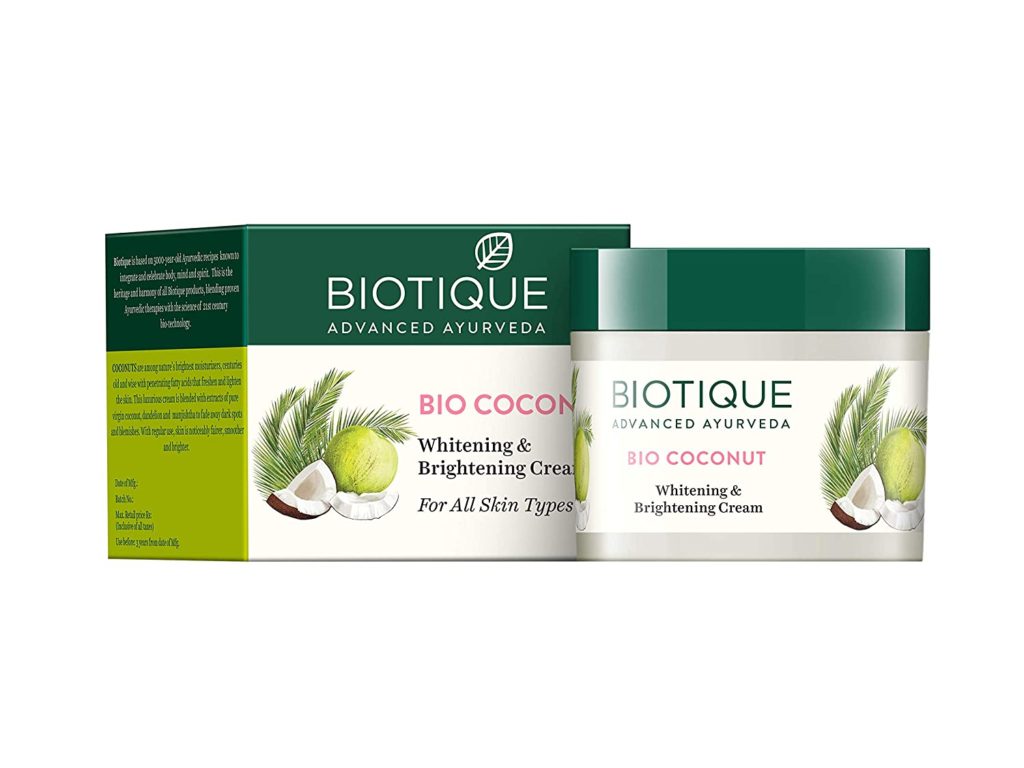 Coconut is one of the best ingredients for all skin types. So we can use it for any skin issue. Hence Biotique brand has used coconut in its beauty products to improve the quality of products. Biotique Bio Coconut cream is a luxurious face cream that is made with pure virgin coconut, dandelion, and manjistha to remove dark spots and keep your skin always hydrated. With regular use of this cream, skin becomes fairer, smoother, and brighter.
Plum is India's best beauty brand aims on maintaining your skin as nature made it to be. Plum made this moisturizer with love, especially for oily and acne-prone skin. This cream is 100% vegan, so anyone can use it. Green Tea Mattifying Moisturizer contains organic Green Tea that works against acne in your skin.
It's one of the best natural beauty products as it is made from green tea leaves. The best thing about buying beauty products from plum its packaging is 100% recyclable. Once you have finished up all the Plum bottles, you can send your empties to plum and they will recycle them!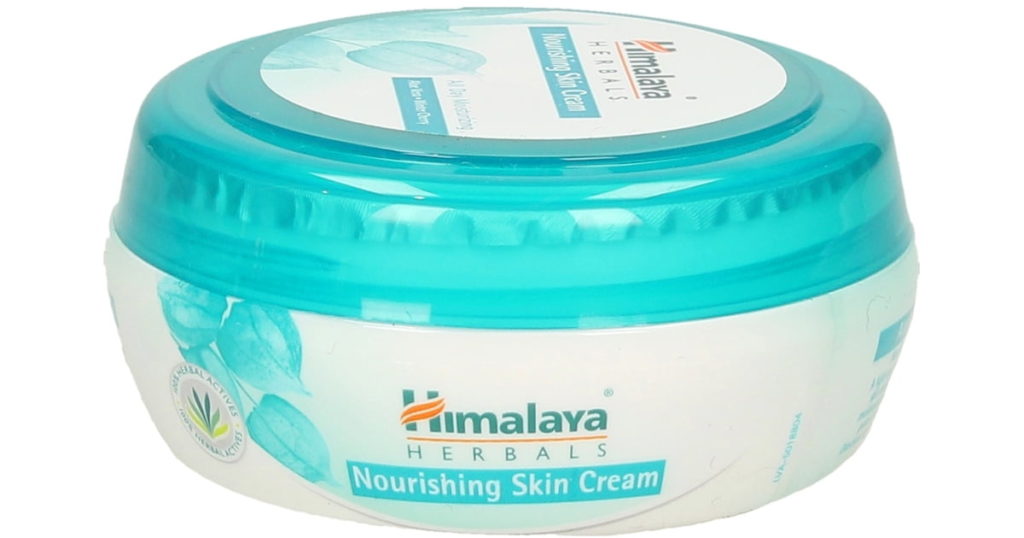 Himalaya faces moisturizing lotion recovers your skin's natural moisture that you lost due to an increase in pollution. Himalaya Moisturizer for face is just what you need. Because it contains a lot of natural ingredients that keep your skin vitality throughout the day. It also keeps it soft for a long and hectic day. As we all know Himalaya products are rich in natural ingredients like Aloe Vera, polysaccharides, and enzymes.
In addition, it contains oils of Almond and the seed of Carrot to protect your skin from the damage caused by pollution and sunlight. So, it's a great moisturizer face lotion that acts as an amazing base for makeup as well.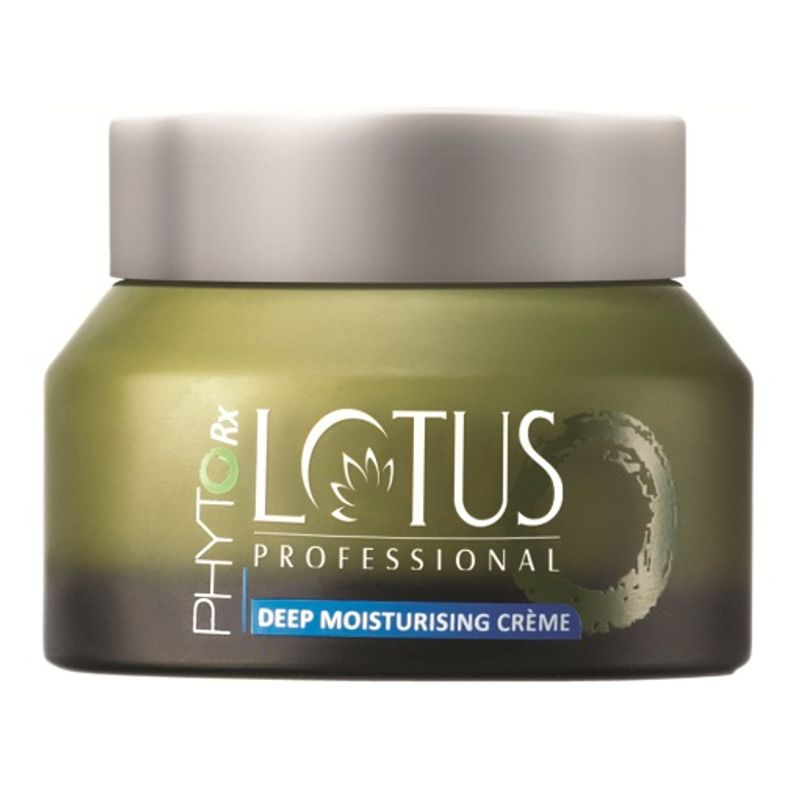 Lotus Professional Moisturizing Creme is formulated to provide moisture in areas where your skin needs it most. Beauty products of the Lotus brand are long-lasting. It also gives a hydro-soothing effect just because of its organic ingredients.
Apart from this, it helps your skin to gain suppleness that improves the skin texture.
Cetaphil Moisturizing Cream is the most preferred choice as it is the best face moisturizers for sensitive skin. Moreover, it provides whole day hydration for extremely dry skin. This face cream gives moisture for smoother, softer, and healthier skin.
If you are looking for the best cream for face, Cetaphil moisturizer cream is the best choice for all skin types. This cream is for the whole body and face hydration. In addition, it is a unique and lightweight lotion that is free from harmful chemicals and fragrances. Thus Cetaphil is a great brand for beauty products and you must try it ones for keeping your skin hydrated all the time.