As we all know, the country has been in lockdown for over a month to prevent the coronavirus spread.
And coronavirus affecting everything from cinema closures to postponed filming.
But, don't worry!
We have listed the top 10 Bollywood & Hollywood best comedy movies which will put a smile on your face. Also turns your quarantine into happy moments.
Happiness is just a click away!!
Best Comedy Movies
10. Hera Pheri (2000)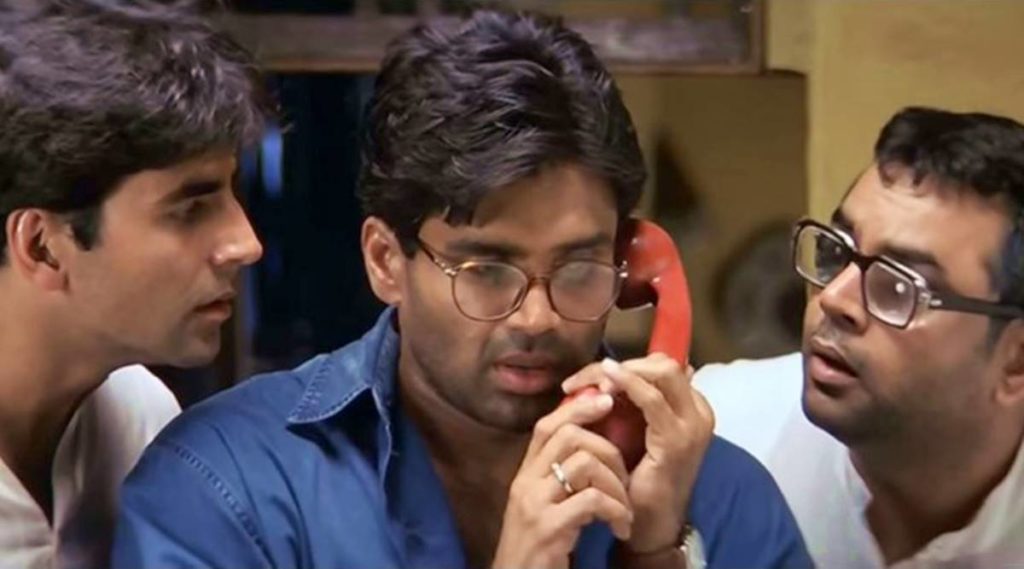 Hera Pheri is a comedy movie Hindi. The whole movie revolves around two troublesome tenants and a landlord. They get involved in a kidnapping case due to their greediness. Yet, things do not work as they planned.
You can get coupons on Netflix and Amazon Prime Video subscriptions.
Directed by: Priyadarshan
Cast: Akshay Kumar, Paresh Rawal, Sunil Shetty, Tabu, Om Puri, Gulshan Grover, Kulbhushan Kharbanda and Mukesh Khanna
Where To Watch: Amazon Prime
Wait Wait! We just forgot about snacks. Get the list of Best Tea Time Snacks for making you "ME TIME" complete.
9. Chachi 420 (1997)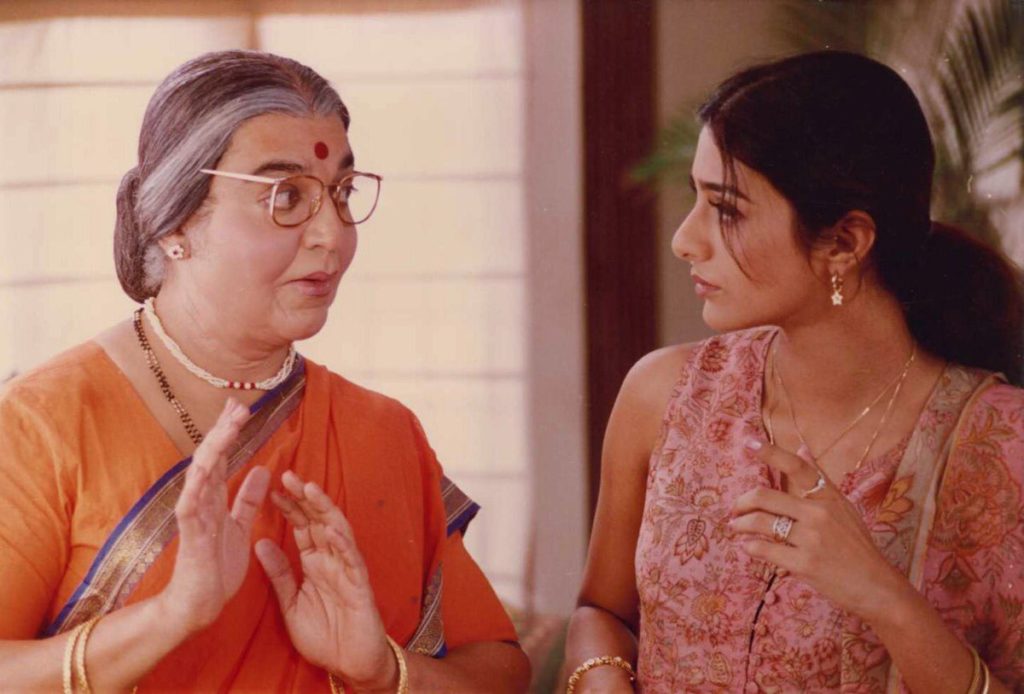 Husband & Wife files for divorce from the marriage. When the husband comes to know her wife is looking for a nanny. To meet his daughter, he becomes a nanny who seems perfect for the job. Bollywood actor Kamal Hassan as husband brought his best to this loveable comedy.
Director: Kamal Haasan
Cast: Kamal Hassan, Tabu, Amrish Puri, Paresh Rawal, Johnny Walker
Where To Watch: YouTube
8. Malamaal Weekly (2006)
Malamaal Weekly is one of the funniest movies. Bollywood Actor Paresh Rawal as a Lilaram sells lottery tickets in his village. one of the customers hit the jackpot but dies of lottery excitement that he has won.
Now, Lilaram wants to get all the lottery money, and so does everyone around him. It is award-winning and one of the funniest movies of all time.
Director: Priyadarshan
Cast: Paresh Rawal, Om Puri, Riteish Deshmukh, Shakti Kapoor, Rakhi Sawant, Rajpal Yadav
Where To Watch: Amazon Prime
7. Golmaal Returns (2008)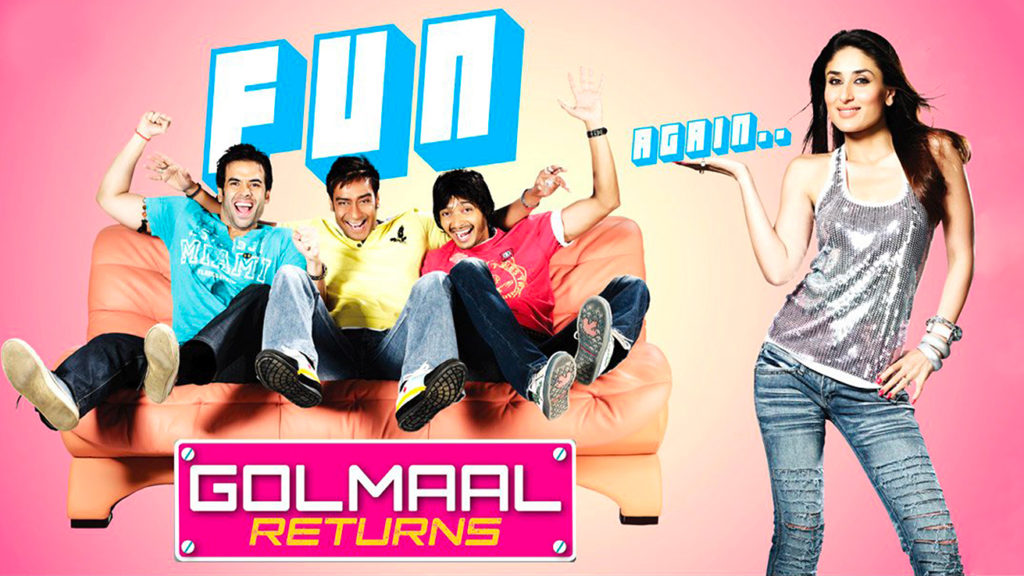 A man-crushes between his over possessive wife and an irritating police inspector. He suspected of adultery and murder.
It is the best comedy movie Bollywood as it turns you out into a laughing person. It is one of the award-winning Hindi comedy movies. Also, it ranks as a top family comedy movies
Director: Rohit Shetty
Cast: Ajay Devgn, Kareena Kapoor, Arshad Warsi, Amrita Arora, Mukesh Tiwari, Upasana Singh
Where To Watch: Amazon Prime
6. Munna Bhai MBBS (2003)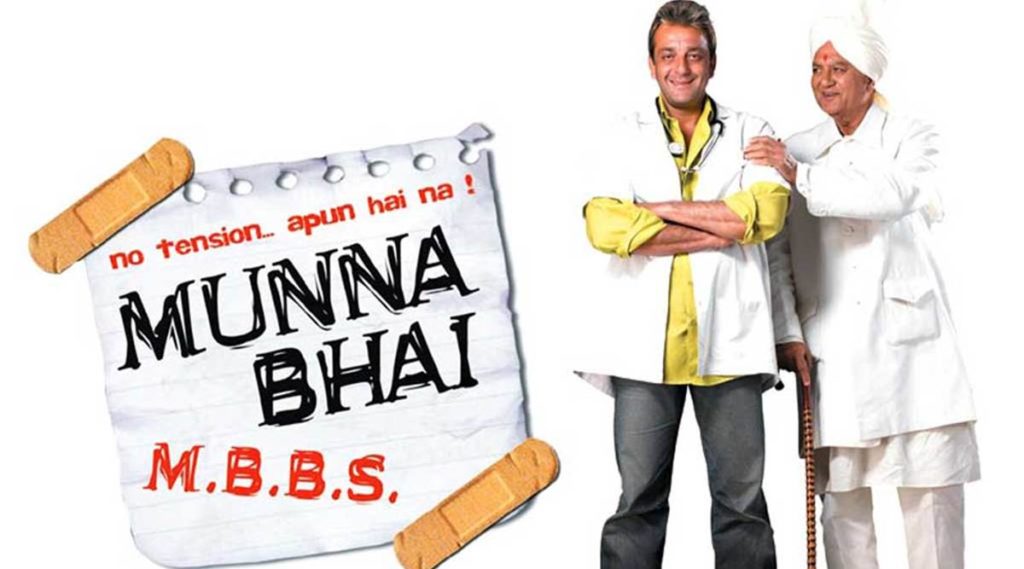 A man is a criminal wish to fulfill his father's dream of becoming an MBBS doctor. Sidekick helps him in taking admission to a medical college to drives physician CEO up the wall. It is being classified among best comedy movies.
Director: Rajkumar Hirani
Cast: Sunil Dutt, Sanjay Dutt, Gracy Singh, Arshad Warsi, Boman Irani, Jimmy Shergill, Rohini Hattangadi, Nawazuddin Siddiqui
Where To Watch: Amazon Prime
5. Old School (2003)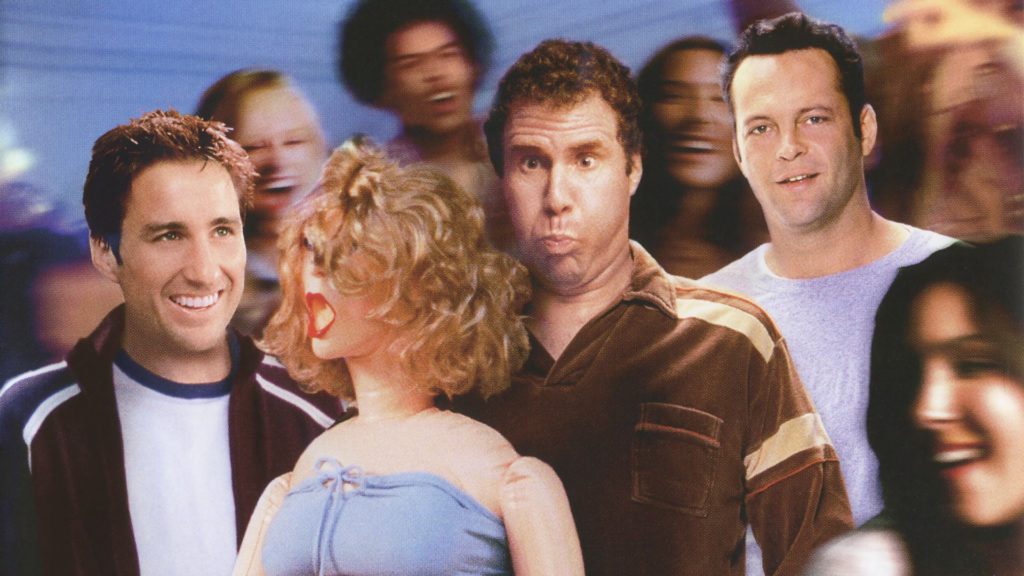 When a man comes to his girlfriend participating in group sex, he feels his life has come to an end. He switches to another place, which nears to a college campus and tries to get his life back.
Two of his best friends start hanging out at his house and turns the place into a wild party area.
Director: Todd Phillips
Cast: Luke Wilson, Will Ferrell, Vince Vaughn, Jeremy Piven, Craig Kilborn, Patrick Cranshaw, Jerod Mixon
Where To Watch: Amazon Prime
4. Borat (2006)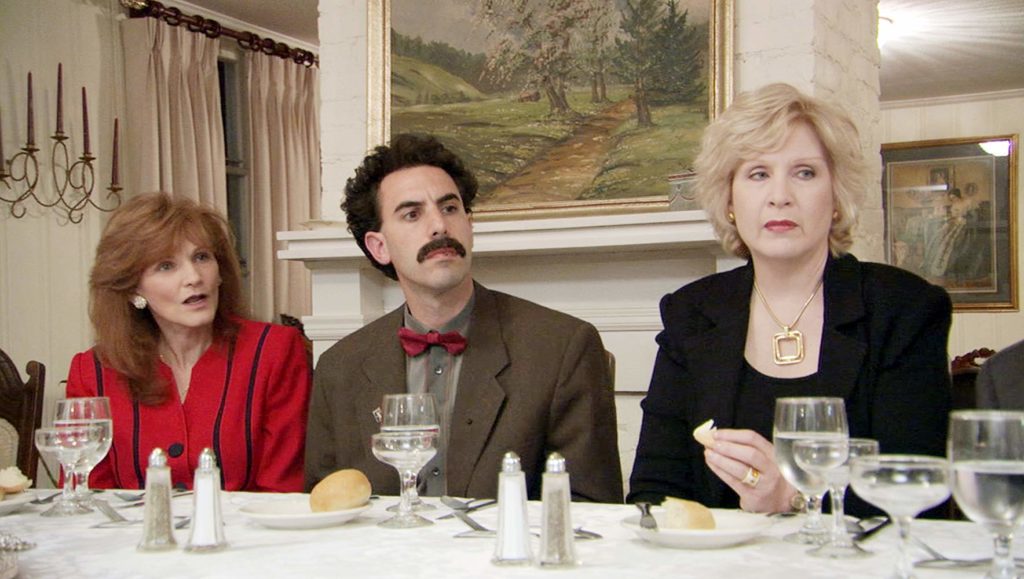 This is one of the best comedy movies Hollywood. The Movie reveals the story of a popular reporter who comes to the United States to make a documentary.
The documentary based on what makes America a great nation. He falls in love with a beautiful girl and tries to make her his wife.
Director: Larry Charles
Cast: Sacha Baron Cohen as Borat Sagdiyev, Ken Davitian, Luenell, Pamela Anderson
Where To Watch: Amazon Prime
3. The Hangover (2009)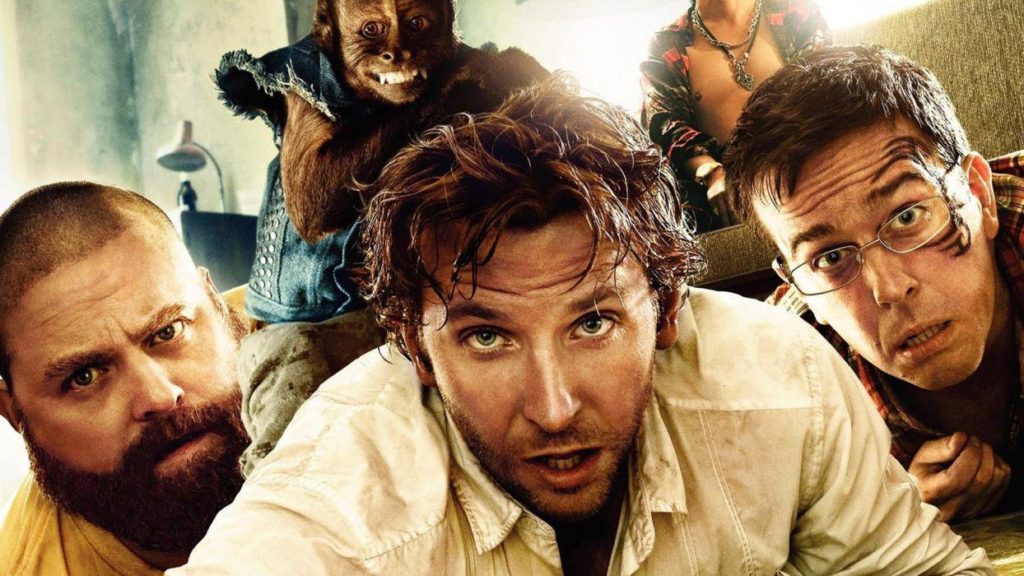 This Hollywood comedy movie likes the number of masses. The movie is about a man who has wedding plans to go to Las Vegas with his friends for a memorable party.
When they wake up the next morning, they start finding Doug. So, they try to retrace their steps and find Doug so they can get him back to Los Angeles. It is one of the famous movies on Netflix.
Director: Todd Phillips
Cast: Bradley Cooper, Ed Helms, Zach Galifianakis, Justin Bartha, Heather Graham, Sasha Barrese, Jeffrey Tambor, Ken Jeong, Rachael Harris.
Where To Watch: Amazon Prime
2. Just Friends (2005)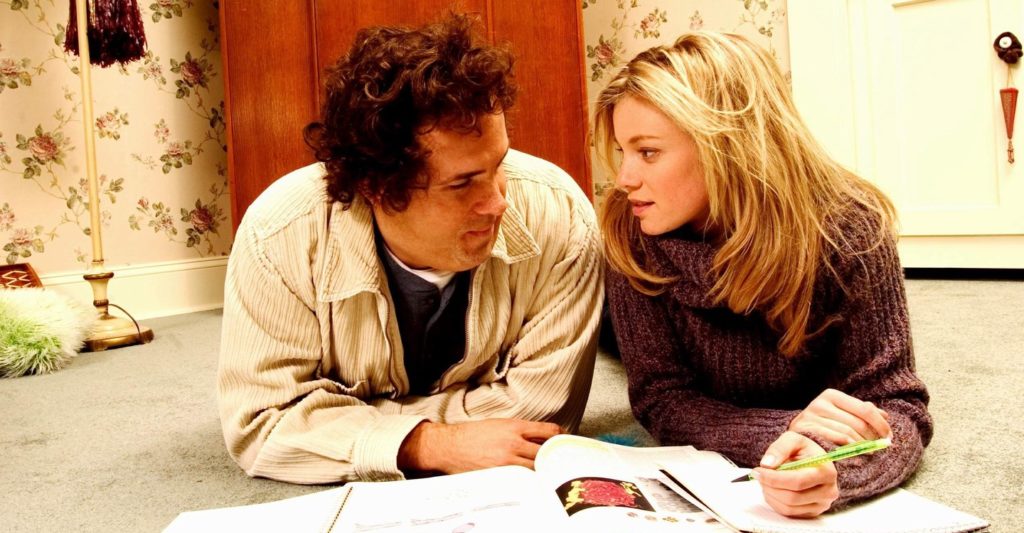 A high school student loves his best friend. So, He finally confesses his feelings, but she tells him that she wants to be friends, and he leaves town in shame. Ten years later, he becomes a successful record executive.
He still loves her friend and decides to go to Paris to spend the holidays. Finally, he returns to his hometown to try and win her heart.
Director: Roger Kumble
Cast: Ryan Reynolds, Amy Smart, Anna Faris, Chris Klein, Christopher Marquette, Julie Hagerty, Stephen Root, Fred Ewanuick, Amy Matysio
Where To Watch: Amazon Prime
1. Tootsie (1982)
Hollywood actor is so talented and hard on himself and others. The agent can no longer find work for him.
After a soap opera audition gets failed, Michael makes himself as an actress and wins the competition.
And then, a short-lived role turns into a long-term contract. Michael falls for his castmate Julie complications develop that could ruin everything.
Director: Sydney Pollack
Cast: Dustin Hoffman, Jessica Lange, Teri Garr, Dabney Coleman, Doris Belack, Charles Durning, Bill Murray
Sydney Pollack
Where To Watch: Youtube
Summary
We hope you liked & enjoyed our list of the top 10 comedy movies of all time.
Our favorite numbers are 8, 6, and 4. During Lockdown, these are the best comedy movies on Netflix and Amazon Prime Video. Also, make you laugh and turns the COVID-19 stress into happy moments with your family.
Also Read- 12 Best Mobile Games to Play in Lockdown