Honey is one of the ingredients of the kitchen which is highly beneficial in terms of its consumption as well as application. It has a lot of advantages like weight loss, hairfall reduction, to treat cold or cough and it, too, acts as a natural sweetener, etc. However, these days, honey jars available in the market can be adulterated and it is becoming very difficult to cater raw and best quality honey. The market is full of adulterated honey which is may be made up of jaggery or sugar. But, here in this article, we will share the list top 10 best honey brands in India with after research and public reviews we have jotted down this list. Also, you can shop for these best honey brands from Amazon store with the use of Amazon Coupons. Get additional discount on grocery shopping with the use of Dealsshutter Coupons
Identification of raw and Qualitative honey is that it looks cloudy, it forms crystals in some time and it is not too sweet.
▶️ Hitkary honey
Hitkary is a company which was established in 2010 it is one of the companies which deals in many consumables like Fruit juices and drinks. It also deals in honey, and the honey of the Hitkary brand is one of the top honey brands in India. It is one of the purest and finest forms of honey as it does not use antibiotics it. However, Hitkary honey is one of the best honey brands in India.
It has thicker consistency which provides a relief in cough and cold.
Its makes the immune system strong.
It's price varies as per quantity of packing and its standard packing of 500 grams costs about 250 INR.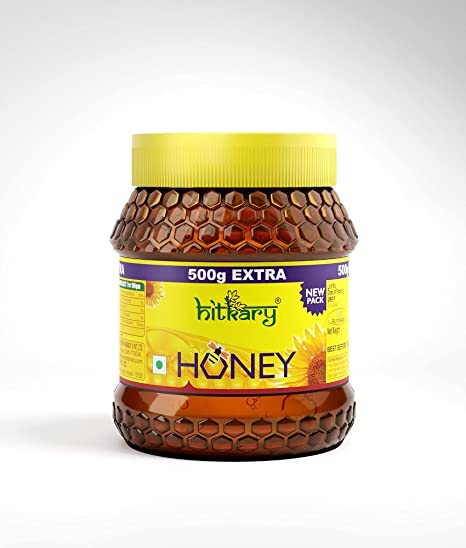 ▶️ Dabur honey
Dabur is one of the largest chains of medicines and natural consumer products. It is one of the names with strong goodwill and no surprise, why the honey of this brand is chosen in many of the kitchens of India. It provides 100% pure honey and it promises its quality. The main benefit of Dabur honey can be in its packaging too, which is in a glass bottle and makes the honey free from the contact of plastic or any other material.
Price- packing of 1 kg costs about 350 INR.
Its consistency is thick and it is golden in colour.
It is a natural sweetener which helps in digestion too.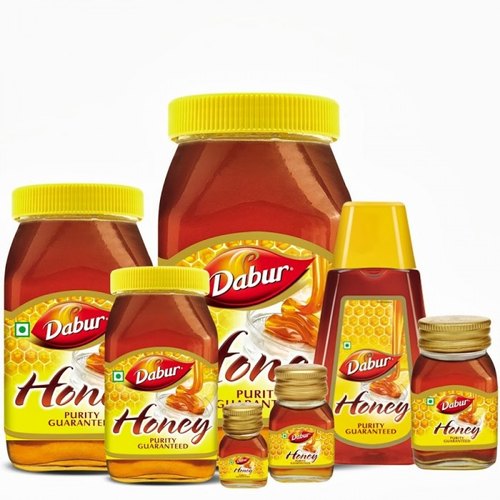 ▶️ Beez honey
Beez honey has its manufacturers in New Delhi. It is a type of honey brand, which is NMR tested and it ensures quality while processing with a minimal touch of hands. NMR test is a test that ensures the quality and no adulteration in the honey. This honey brand is one of the best brands in India and it also exports globally. It can be an option for your kitchen honey.
Price- 1kg= 275 INR
It has created in an innovative way, a package of a bear which is widely famous among children and teenagers.
▶️ Apis Himalaya Honey
Apis Himalaya honey is one of the honey brands in India based in Uttarakhand which provides qualitative honey which is processed in its in-house laboratory. It provides various variants of honey and one can buy its honey according to the specifications mentioned. The honey is specifically extracted from the organic wildflowers of the Himalayas. The price of Apis Himalaya honey is also affordable and due to its less awareness, this brand sometimes promotes its honey by offering one free on one.
Price- 489INR for a package of 1 kg (currently available one free for one).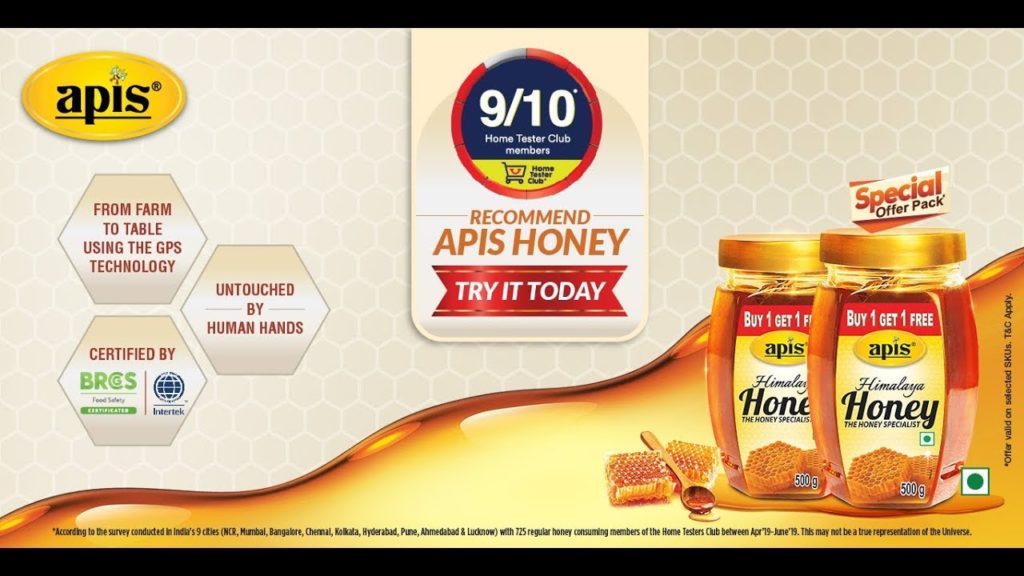 ▶️ Dyu honey
DYU honey brand is best organic honey brands in India that is particularly extracted from the Western Ghats of Karnataka. It is one and only India's native bee honey brand and is considered as one of the best brands of India of honey.
Dyu stands for 'glow' in its sanskrit language. So it can be said that the particular brand is used to bring glow on the skin.
The dyu honey has therapeutic properties too.
Price- INR 240 to 260 for 315 grams of honey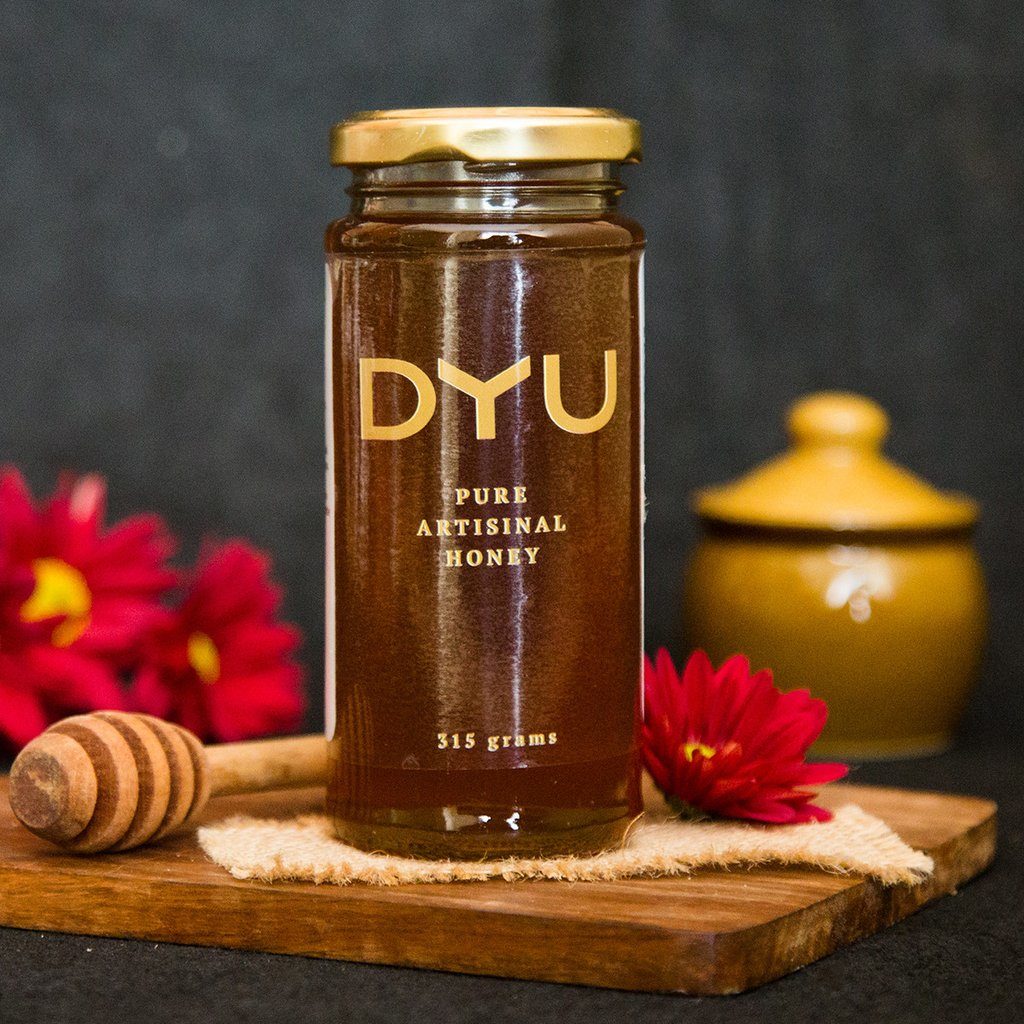 ▶️ Zandu pure honey
Zandu company is a brand that is included in the list of best raw honey brands in India. It is much famous for its Chyavanprash and immunity pills. One can also buy honey of this brand. Zandu pure honey is one of the best brands in India to buy honey as it ensures raw and unprocessed honey in its jar. It is also affordable.
Price- 500 grams of jar costs approximately 199 INR.
Zandu honey is packed with antioxidants and enzymes which strengthens your immune system.
Zandu honey packaging is also available in squeeze packs.
It is extracted from Himalayas and sunder bans.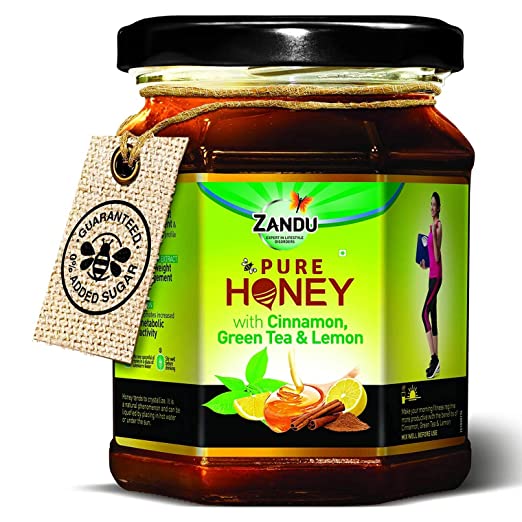 ▶️ 24 Mantra organic wild honey
The particular brand is determined to provide organic and chemical-free products. 24 mantra organic wild honey is raw and certified unprocessed honey. Its fragrance is good, its texture is smooth and it is delicious too. 24 Mantra being one of the best raw honey brands in India claims to provide high fructose content makes it well to cure cough, mouth, and throat irritations.
Price- 265 INR for a half kg of packing.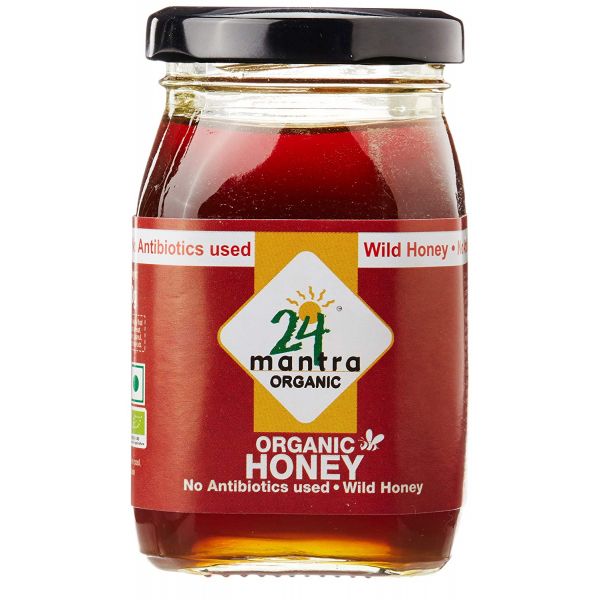 ▶️ Patanjali honey
Not at all, a strange or a brand of surprise, and Patanjali has gained its name over some years. Although there were some controversies regarding the brand these were cleared by giving contented remarks about its purity. Now, in recent times, Patanjali honey assures its purity by providing raw and unprocessed honey. Patanjali is one of the best brands in India and it is one of the Brands which solely belongs to India.
Patanjali honey can be used to treat stomach pain or diseases too.
It has anti septic qualities.
Price- 1 kg packing costs about 315 INR.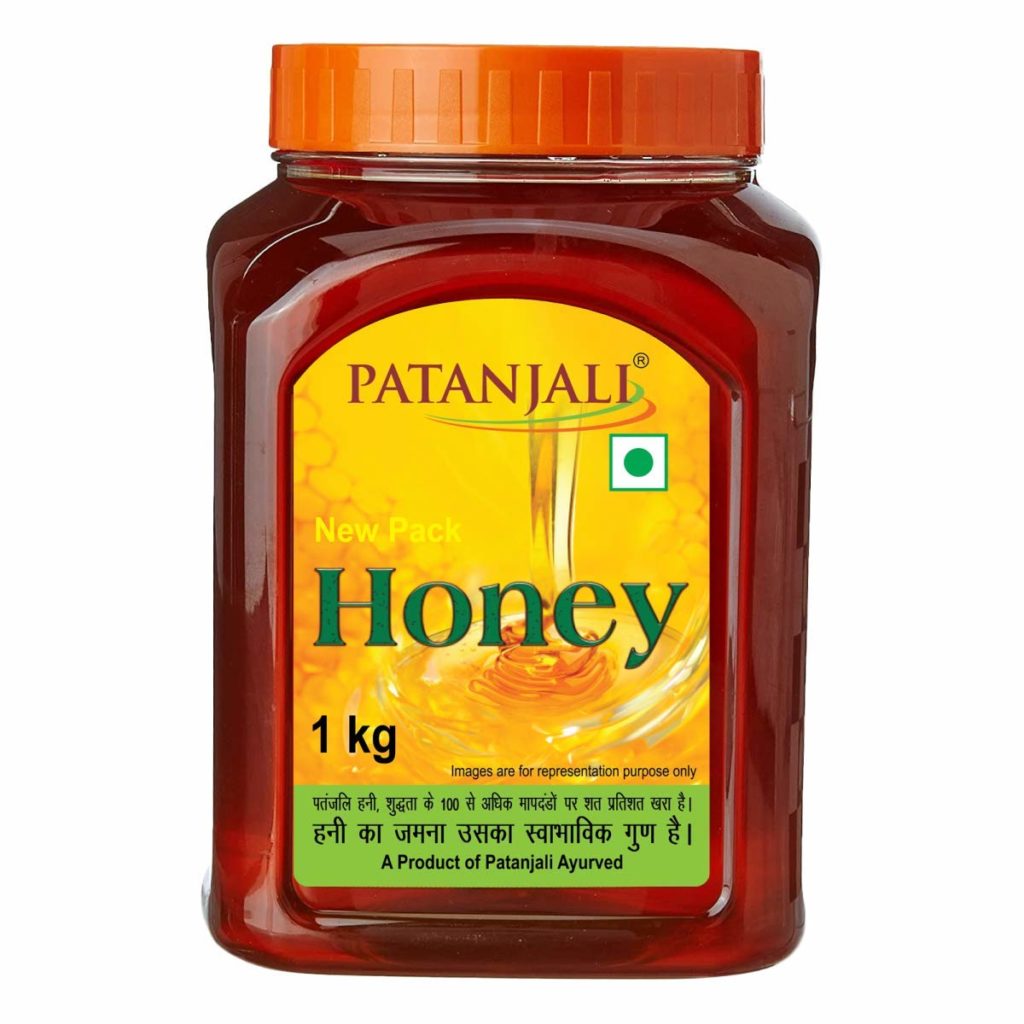 ▶️ Vantattva honey
Vantattva honey assures to provide raw and unheated single-source honey, collected from the range of Himalayas. Talking about its benefits, this honey has various medicinal properties and it comes in various flavors such as Sheesham or Himalayan. The color of the honey contained in its jar is darker than usual and it is not much sweet. The brand is a little bit expensive but no costs matter in front of its much beneficial properties.
It can be used to provide mild sweetness as dressings or marinades over baked goods.
It is one of the best raw honey brands in India.
Price- 555 INR for a package of 700 grams.
▶️ Indigenous honey
The mentioned brand is based in Rohtak, Haryana (India). Unfiltered, unpasteurized, unprocessed raw honey is assured as Indigenous honey. It can be listed as one of the best brands of honey in India.
Price- Its 530 grams of packing costs about 480 INR.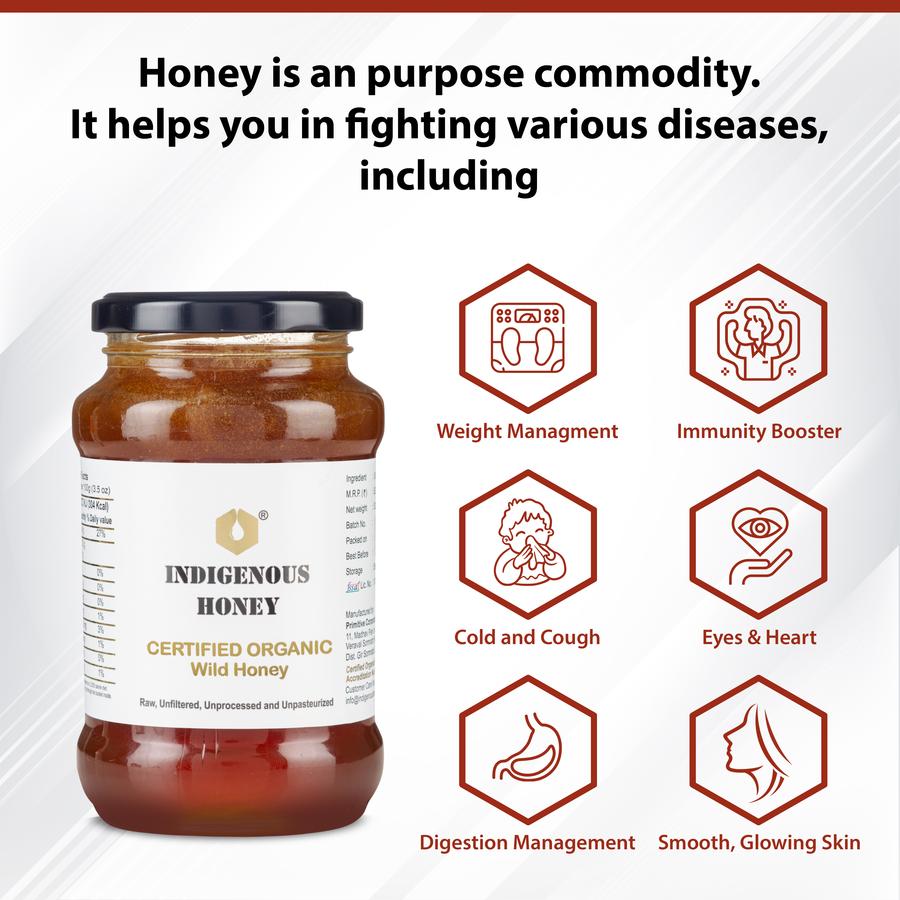 There are many Indian brands that assure raw and pure extracted honey. However, the aforementioned are the 10 top best brands in India to use the honey of. Honey is one of the key and versatile ingredients in the kitchen which can be used by both young and old. Also, honey is used for children and infants too. Go and get your honey as per your requirements and budget.