Amritsar is one of the prominent food hubs in the list of best places to eat in India. The best restaurants in Amritsar are an endless list serving delicious delicacies that are very tasty and mouth-watering. It is not only popular for its delicious food but for its culture, heritage, and customs, and traditions. Many tourists visit Amritsar daily for majorly two reasons: first to bow down in front of the supreme Power Shri Guru Granth Sahib Ji in Golden Temple and the other is lip-smacking Food of Amritsar.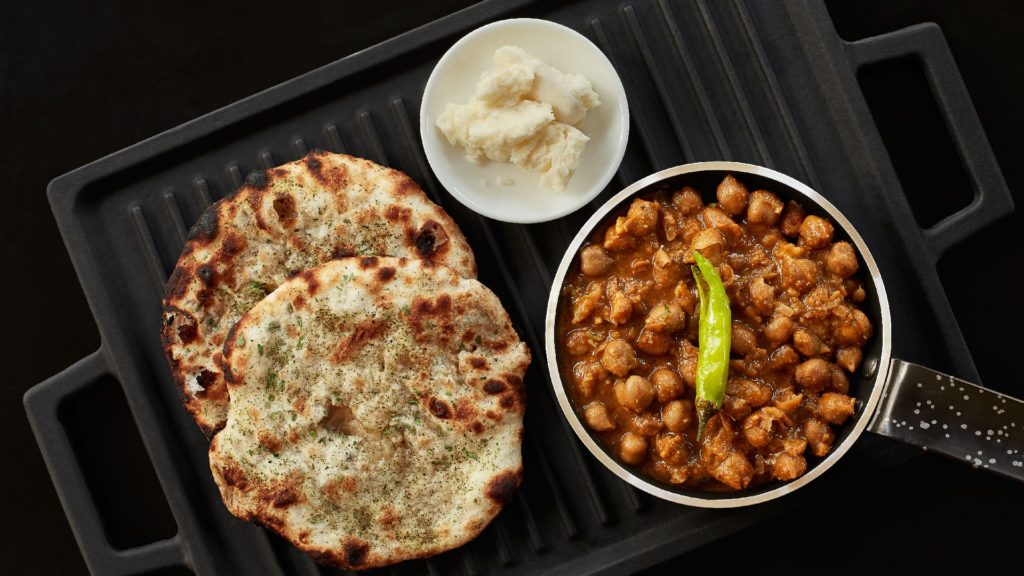 If you are in Amritsar and haven't visited these listed best restaurants in Amritsar yet then don't miss a second to visit now. Complete your day plan in terms of food scripted in this article that can help you make your every meal like a grand feast.
Meal Of The Day
Best Restaurants In Amritsar For Bombing Flavours-
Breakfast
Giani Tea Stall
Giani tea stall is also listed as Paradise for tea addicts which is a huge statement for those who are very fond of tea. Tea is also the top most consumed beverage in India. This place serves very mind blowing tea that will make your whole day a joyous one. Giani tea stall in Amritsar is a popular breakfast spot where you can have your morning tea along with some delicious snacks like Kachori, Bread Butter, Omelette that complement its specialty very well.
In its praise it is said that – It's every cup of tea of every batch tastes same reflecting the authentic flavours of tea.
Opening Time 6:00 a.m. till 10:00 p.m. at Night
---
Kulcha Land
Kulcha is a famous and traditional food of Punjab especially in Amritsar. It is a mirror of authentic traditional flavours of Amritsar. Amritsari Kulcha is another delicious and must eat dish that tourists get attracted to.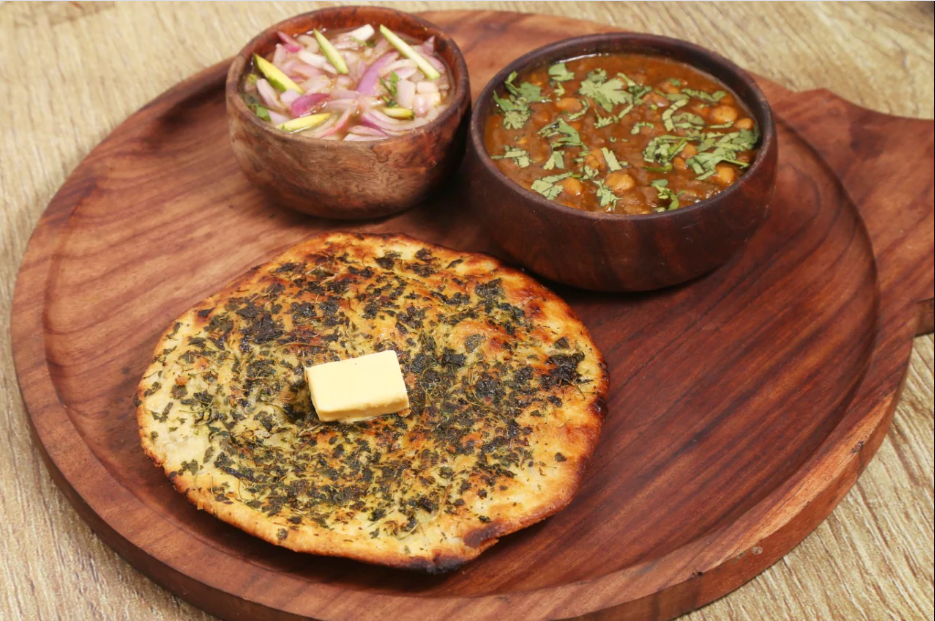 It is also the favourite dish of local citizens as well. Kulcha is basically made of Maida and flavourful filling of potatoes which is enriched with spicy and Amritsari flavours. This tasty kulcha is served with chana masala. Eating this complete dish makes foodaholics feel like heaven .
Opening Time 9:00 a.m. till 05:30 p.m.
---
Pehalwan Da Kulcha
Pehalwan da kulcha is the most famous and old kulcha shop in Amritsar. The small shop in old Amritsar will serve you pure desi ghee's kulcha which will give you the proper experience of the traditional taste of the Amritsar. The pure Desi Ghee kulcha will be served with chana masala and tamarind-onion chutney. For NRI customers they will also serve olive oil kulcha. Must visit the old and famous kulcha shop.
Opening Time 9:00 a.m.till 2:00 p.m.
---
Ahuja Lassi
After having a feast of delicious Kulcha, it's time to complete your meal with the very popular Amritsar beverage Lassi. The most popular place to have this delicious beverage is Ahuja lassi in Amritsar. It offers creamy and thick Lassi that works as pure Love for food lovers. Lassi is made with some rich ingredients like curd, cream and butter along with some dry fruits that work as a power pack after a heavy meal. It is also famous for other milk products and desserts.
Opening Time 7:00 a.m. till 10:00 p.m. at Night
---
Kanha Sweets
Another very prominent dish that is eaten in breakfast by Amritsari Poori Chane. The best restaurants in Amritsar that serves very delicious Poori chana is Kanha sweets. Breakfast is the first meal of the day so the start of the day surely deserves something super delicious. The crispy Puri along with Chana masala is an unbeatable combination for your breakfast. Don't forget to try this.
Opening Time 7:00 a.m. till 10:00 p.m.
Opening Time for Poori Chana 8:30 a.m. till 3:00 p.m.
---
Lunch
Sadda Pind
The place picturising the traditional culture of Punjab along with its traditional food is Sadda Pind. As its name gives the idea that it is a village in Amritsar that is well-planned and structured to reflect the Punjabi culture. There are number of activities that can be done within Sadda Pind to experience the real culture of Amritsar. It is also the best tourist destination in Amritsar. The activities that you can experience is dancing, magic shows, fun games, fun activities and fun rides.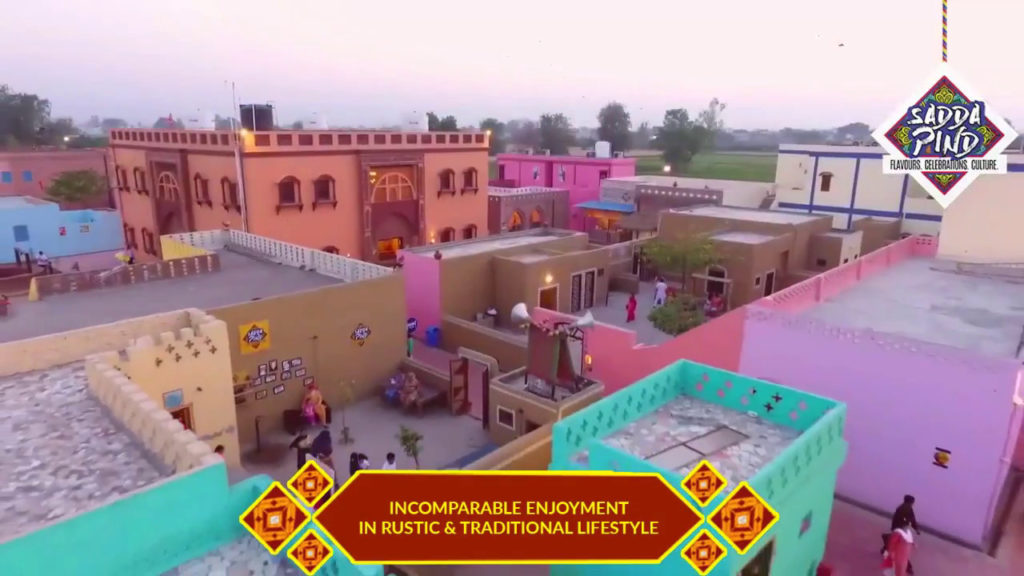 Now comes to its food for which it is also very famous. Then, for food it offers Makki Di Roti te Sarso Da Saag with lots of Desi Ghee for food that is uncomparable. After having its finger licking taste you can make some unforgettable memories.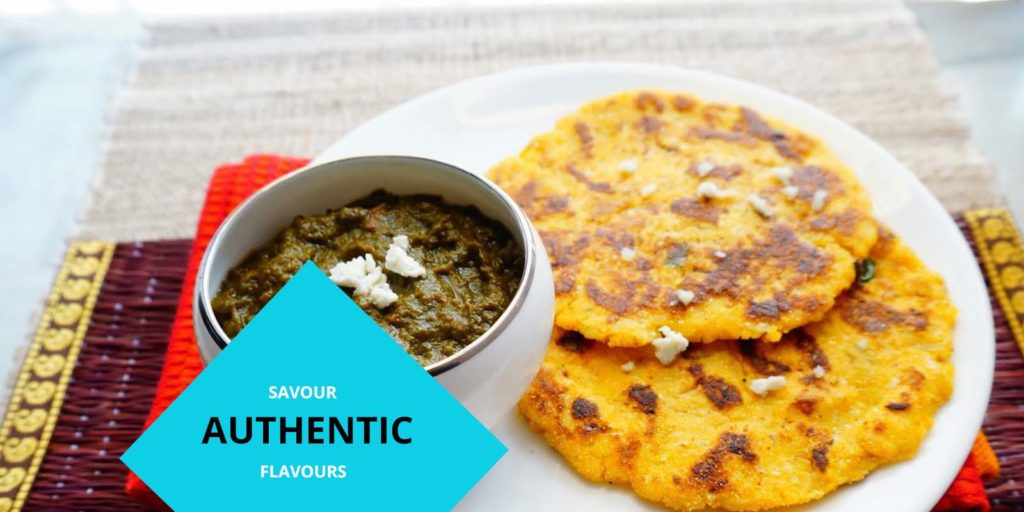 Opening Time 10:30 a.m. till 10:00 p.m. at Night
---
Haveli
Amritsar is also a very worth exploring place that makes it a major tourist attraction in Amritsar and the right place to visit on vacation. If you are more curious to know the rich Heritage and culture of Amritsar or Punjab then no place can be better than Haveli. In Haveli a person will get to experience the real Punjabi culture and Amritsari cuisine and flavours of food. You can do multiple activities like pottery, dance, watch magic shows and much more. But the one thing that you can't forget to do is eating its delicious food.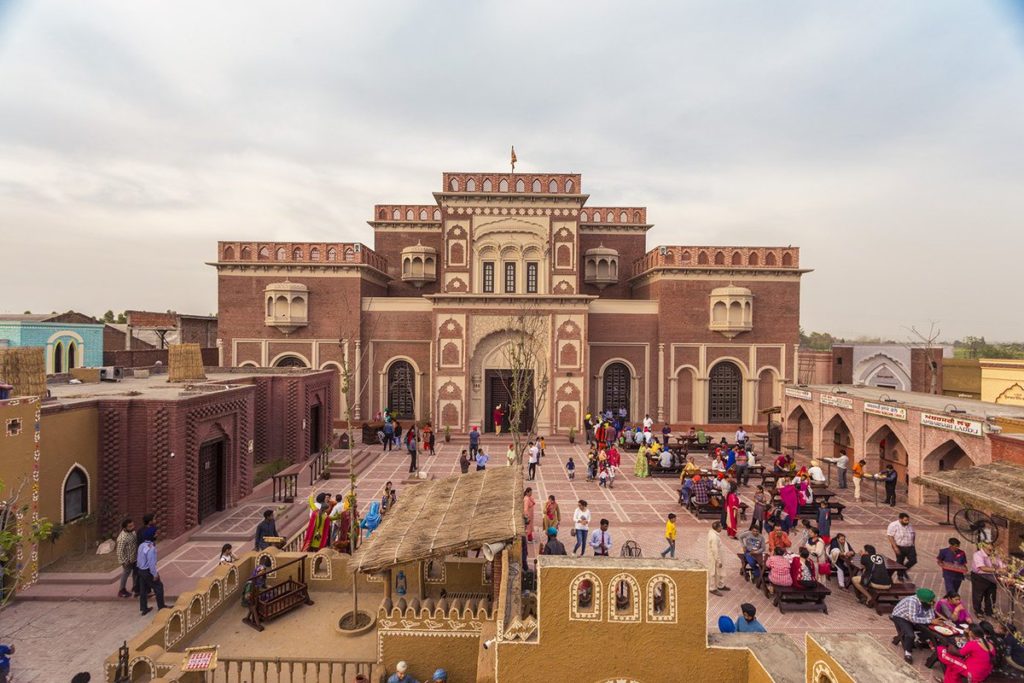 Haveli has royal ambience and typical Amritsari food consists of Butter Naan Chana Masala, Raita and some sweet delicacies like Gulab Jamun Jalebi mixed your craving for food satisfied. Best restaurant and major tourist attraction in Amritsar.
24 Hours Open
---
Evening Snacks
Brijwasi Chat Bhandar
For fulfilling your evening chat Cravings, here is the most famous food place of the Amritsar i.e Brijwasi Chat Bhandhar. Papdi Chat, Aalo Tikki, Sev Puri, Pani Puri, Dahi Bhalla, Bhelpuri You just name it and they have it all. The place attracts most of the tourists so enjoy the delicious, spicy, and most tasty chat.
Opening Time 10:40 a.m. till 8:00 p.m. at night
---
La Roma Pizzeria
For having evening snacks or I should say Italian flavours in Amritsari style then La Roma Pizzeria is the best place for you guys. It is one of the best restaurants in Amritsar when it comes to eating Italian food like pasta. Tourists get attracted to pizzeria very much as the food and hygiene are priority here. Even the local citizens of Amritsar visits pizzeria again and again due to its mouth watering flavours in food.
What it offers- Pastas, Pizzas, Wraps, Smoothie, Shakes, Burgers and much more.
Opening Time 11:00 a.m. till 11:00 p.m.
---
Hansraj Choleyan Wala
The mouth-watering "Amritsari cholle bhature, Mathi cholle" is most cheapest and famous evening snacks in Amritsar. The dish will be served hot by topping the soft Kulchas with delicious and spicy Cholle with thick gravy garnished with finely cut onions, green chilies, dash of lemon juice and coriander leaves.
Opening Time 8:00.a.m till 10:p.m at Night
Dinner
Bharawan Da Dhaba
Prominent and must visit the place that is very close to Golden Temple is Bharawan Da Dhaba. After getting the blessings of Guru Ji you can visit this dhaba for completing your day with the last meal that is dinner. It serves lip-smacking Punjabi food and famous Amritsar delicacies in traditional Punjabi style that is thalis. Combination of authentic and exotic Amritsari food flavours can be tasted by tourists.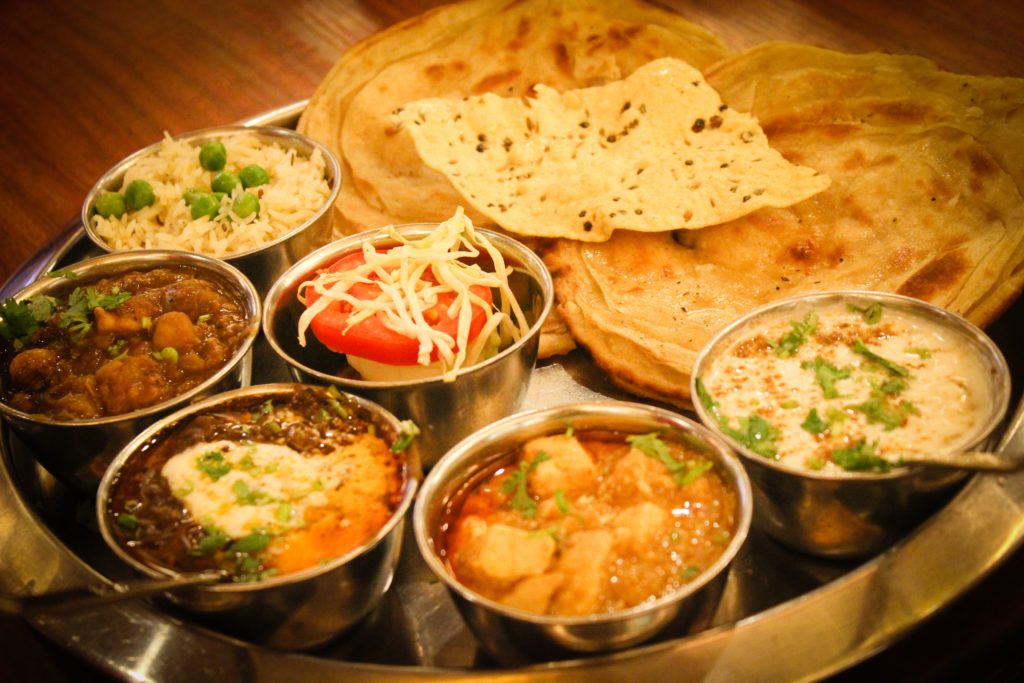 Food is of great quality and made with complete hygiene. Most famous dishes on your visit to this best restaurants in Amritsar are Parantha, Dal Makhani, Shahi Paneer, Butter naan, and much more. Along with dinner it also serves the meals of the day.
Opening Time 11:00 a.m. till 11:00 p.m.
---
Makhan Fish And Chicken Corner
If you're fond of having non-vegetarian food for dinner then Makhan fish and chicken corner is the best place to stop. It is a multi-cuisine restaurant that serves delicious non-vegetarian and vegetarian dishes as well. But what it is famous for actually is Amritsari fish and chicken. Must-try dishes from its menu are Amritsari fish, butter chicken, kadhai chicken, and much more. The ambiance of Makhan fish and chicken corner is very refreshing and serves the best non-vegetarian meal to tourists.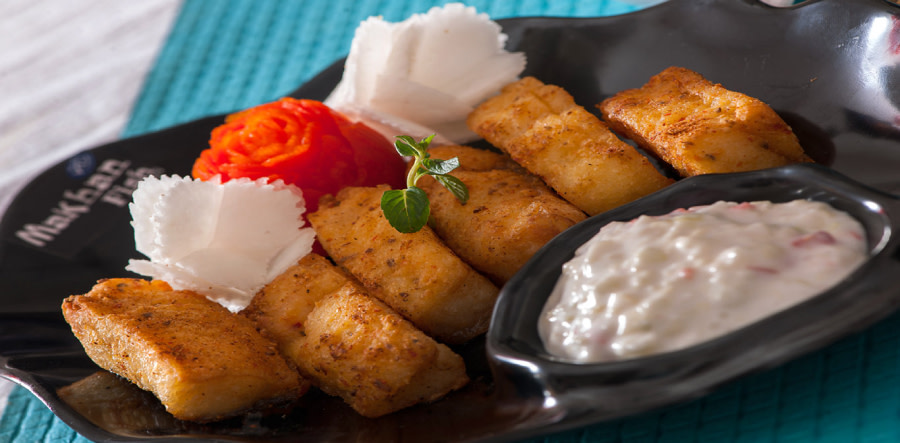 Opening Time 10:30 a.m. till 11:50 p.m.
---
Kesar Da Dhaba
"Best Is Saved For The Last"
Kesar Da Dhaba in Amritsar truly justified this line as it is the Best restaurants in Amritsar that is the major tourist attraction and always remained filled up with the crowd of local citizens and foreigners. It is the right example that can be given to somebody d for the real syllabus of India. Kesar Da Dhaba is also one of the oldest places in Amritsar that offers delicious food made with pure desi ghee. your visit to Amritsar is not completed yet if you haven't visited Kesar da Dhaba. all the dishes that are served in the restaurant have their own unique taste and also satisfy your hunger and taste buds.
What It Is Famous For The Most?
Lachha Paratha And Dal Makhani, Sarson Da Saag Makki Di Roti, Palak Paneer, Chana Masala, Gudd Ka Halwa, Phirni and it's a never ending list.
Opening Time 10:30 a.m. till 11:50 p.m.
---
Dessert
Jalebi Gurdas Ram
Dinner is never completed without dessert so here is the worlds' old and most famous jalebi. All the jalebi lovers must visit Gurdas ram jalebi corner for fresh, crispy, and pure Desi Ghee Jalebi. The shop is small and located within walking distance Of the golden temple. Finger licking Jalebi. Those who love Desi Ghee items will always relish it especially on Dussehra and many other festivals.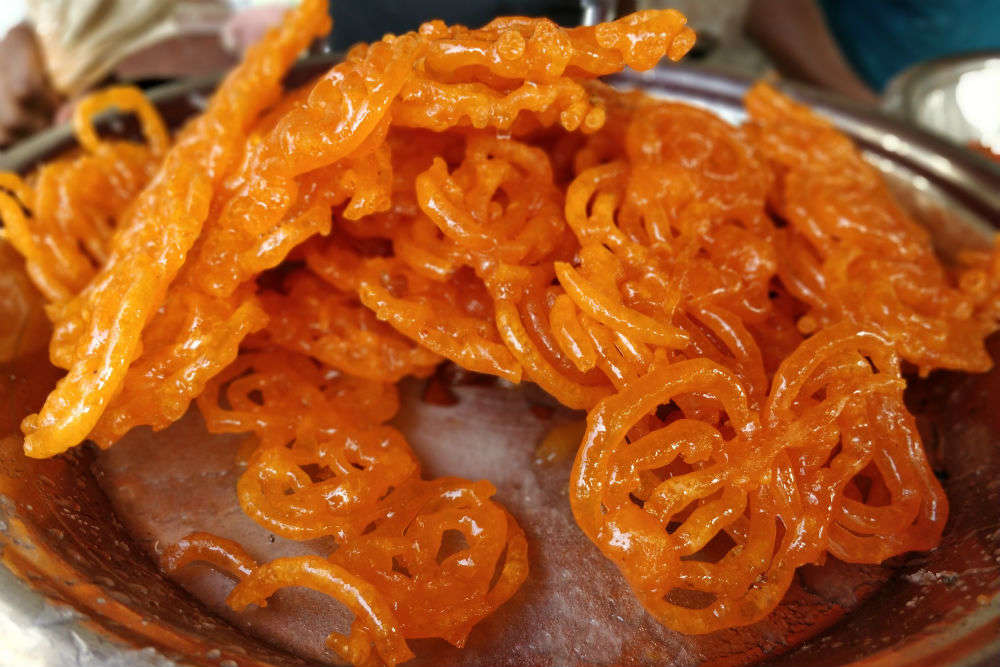 Opening Time 9 a.m. till 11 p.m. at Night
---
Sharma Sweets Shop
The fresh and the best quality of the sweets would be served here. The mouth-watering Gulab Jamun is the most famous sweet of Sharma sweets shop. No meal is complete without sweets so visit here and taste Hot and Fresh Gulab Jamun. The small shop is situated opposite BBK College, Lawrence road Amritsar. So enjoy here the hot, luscious, and super soft Gulab Jamun which will gonna melt in your mouth.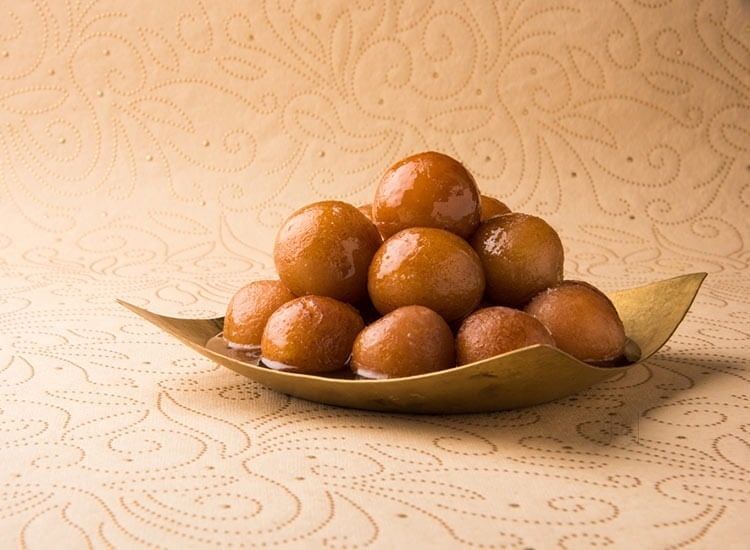 Opening Timing 10 a.m. till 10.p.m at night