As the situation of India is very critical amid COVID-19.so people can't go outside to buy their essential items in the lockdown. Customers need their essentials items delivered right at their doorstep so that they can maintain social distance as safety norms recommended by the government.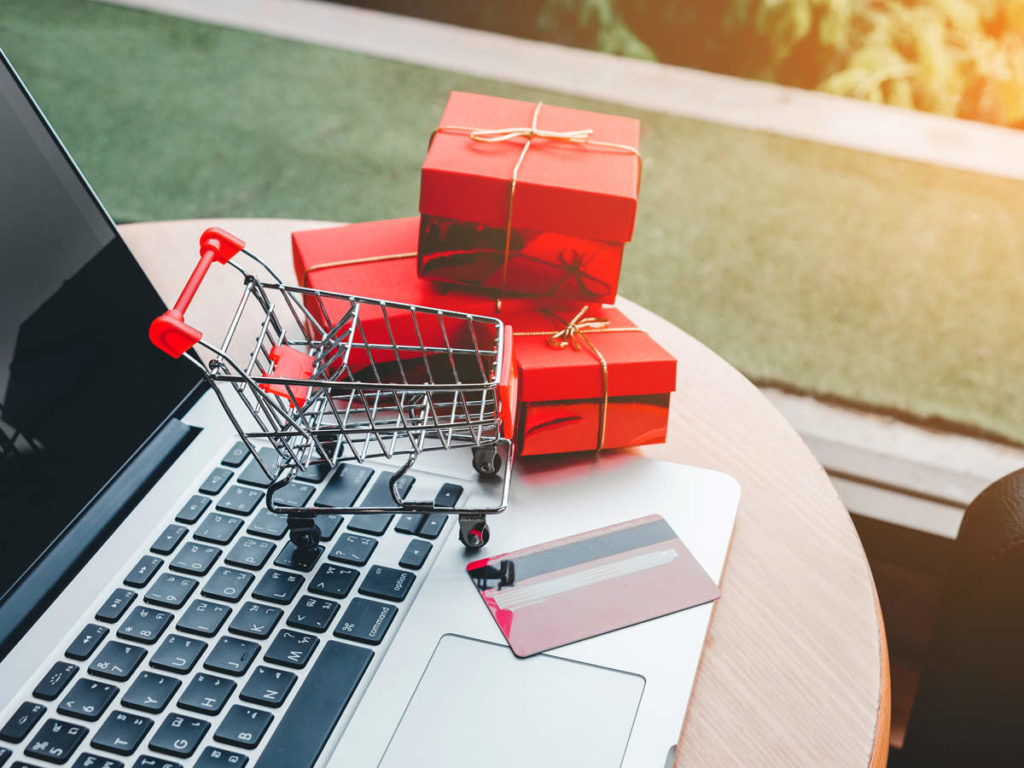 The Central Government has given approval to e-commerce companies to provide essential items during this tough time. Amazon, BigBasket, Flipkart, Grofers, Swiggy, Zomato and many more are helping customers all over India to deliver much-needed necessary items directly to the customers at their doorsteps. These eCommerce sites are also offering discount coupons amid COVID-19 for the ease of people.
Things You Must Know Before Ordering Essential Items Order During The Lockdown
As you stay at home and stay safe, 5 important things you must know about your Amazon order
➤ Essential Items Delivery Is Being Handled With More Care
Ecommerce sites are following the guidance from the World Health Organization (WHO) and local authorities. Online essential services providers have implemented a plethora of preventative hygiene measures and delivering the products with more than 100% safety. Apart from this, they are disinfecting their work stations regularly by sanitization of all frequently touched areas. Hence, there are several measures taken to ensure the right preventive actions.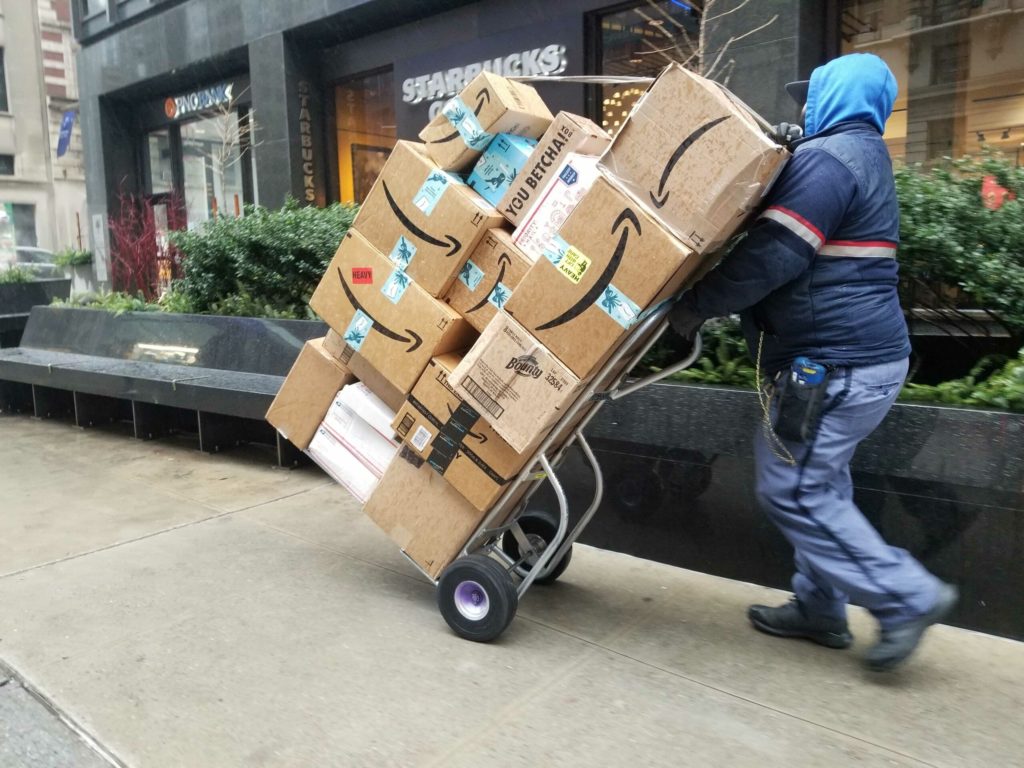 ➤ Essentials Items At Your Doorstep
Online grocery stores are not accepting orders for unessential items and focusing on providing many urgent items to people across India while ensuring the safety of operations and delivery staff. An essential item includes Household products, Packaged Food, and Health Care, Personal safety and other high priority products. Therefore, it means that lower-priority products are temporarily unavailable on eCommerce sites.
➤ An Added Layer Of Safety
Ecommerce sites have added extra safety measures as people can get no contact delivery hence the delivery person leaves the package on your door. They have been following social distancing guidelines for your safety. Therefore, you can avoid the card and cash payment methods at the doorstep during delivery.
➤ The Delivery Associate Is Taking All The Necessary Precautions
As per the safety guidelines, all workers are advised to wash their hands regularly with soap and water for at least 15 to 20 seconds especially after using the washroom, before eating, and after blowing their nose, coughing, or sneezing. Moreover, they are being asked to sanitize their vehicles and delivery devices regularly to ensure safety.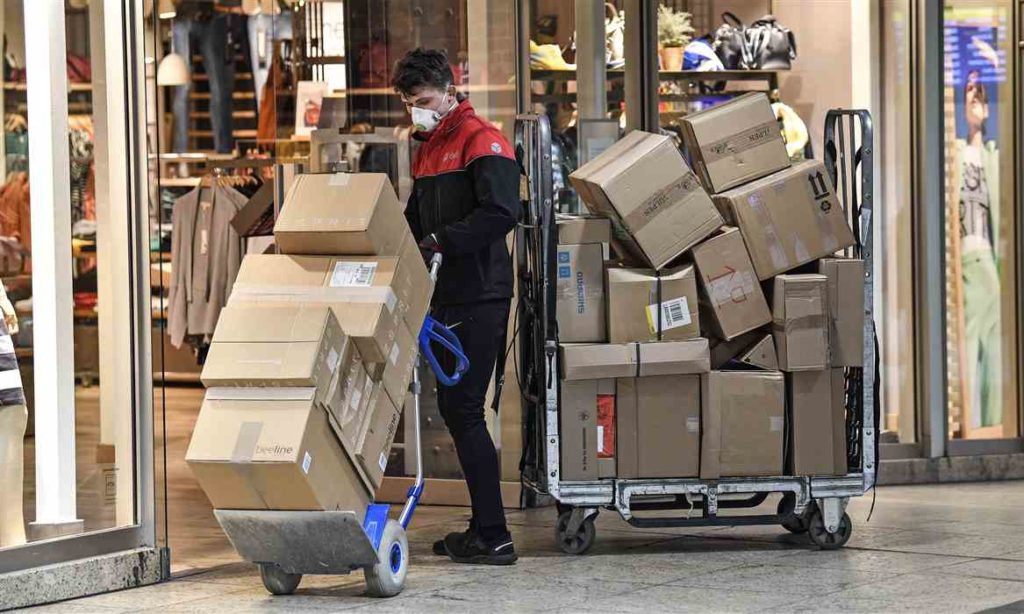 ➤ Say Thanks To Delivery Associates
Always Remember, delivery associates have stepped out of the comfort level to provide all essentials at doorstep across India.
Essential Items We Can Order:
➤ Vegetables And Fruits
Fruits and vegetables are the much-needed food items in every household. You can easily order food items through online grocery sites like Amazon, big basket and many more and get delivery at your doorsteps…
➤ Health And Personal Care
Some people can miss their meal but they cannot miss their medicines and health products to survive. For that reason, e-commerce sites are providing these essentials at every doorstep.
➤ Pulses And Cereals
There is no house where pulses are not consumed so it is the most needed item. Online sites are having these items and delivering them at home.
➤ Personal Care
To maintain your beauty amid lockdown, you must need personal care products which you can get at your doorsteps.
➤ Foodgrain, Oils & Masala
These ingredients are the most used items in preparing meals at home. So these are the necessary items that every household needs and they can't compromise with it.
➤ Household Supplies
Maybe you have heard this "stay home stay safe". So to maintain your home, you must require household items like cleaning products to stay safe at home.
➤ Medical Equipment
If you and someone else at your home are observing any virus symptoms, there is no need to worry as they can buy medical equipment from eCommerce sites and check themselves to make sure they are fine.
Final Words
Ecommerce sites happily delivering almost all essential items at your doorstep, no matter how tough it is for them. But still, they are tirelessly providing each essential across India. It is not a normal time as millions of people are now confined to their homes due to the consequences of the coronavirus pandemic. Many of them have turned to Amazon for ordering household products, groceries, and medical supplies in large numbers.