During summer, people like going in and out of their yards. However, this may amp up the trouble of insects flocking to your house. An insect can get on your food or face and make your mood sour. To make the most of the breezy summer evenings, installing a magnetic screen door is wise. It'll successfully keep the insects out and allow in the fresh air. Besides, its magnets help you effortlessly open and shut the screen as you want. But there is a catch. The market is full of screen doors that seem the same and selecting the best challenges. Here are tips to help you acquire a suitable door.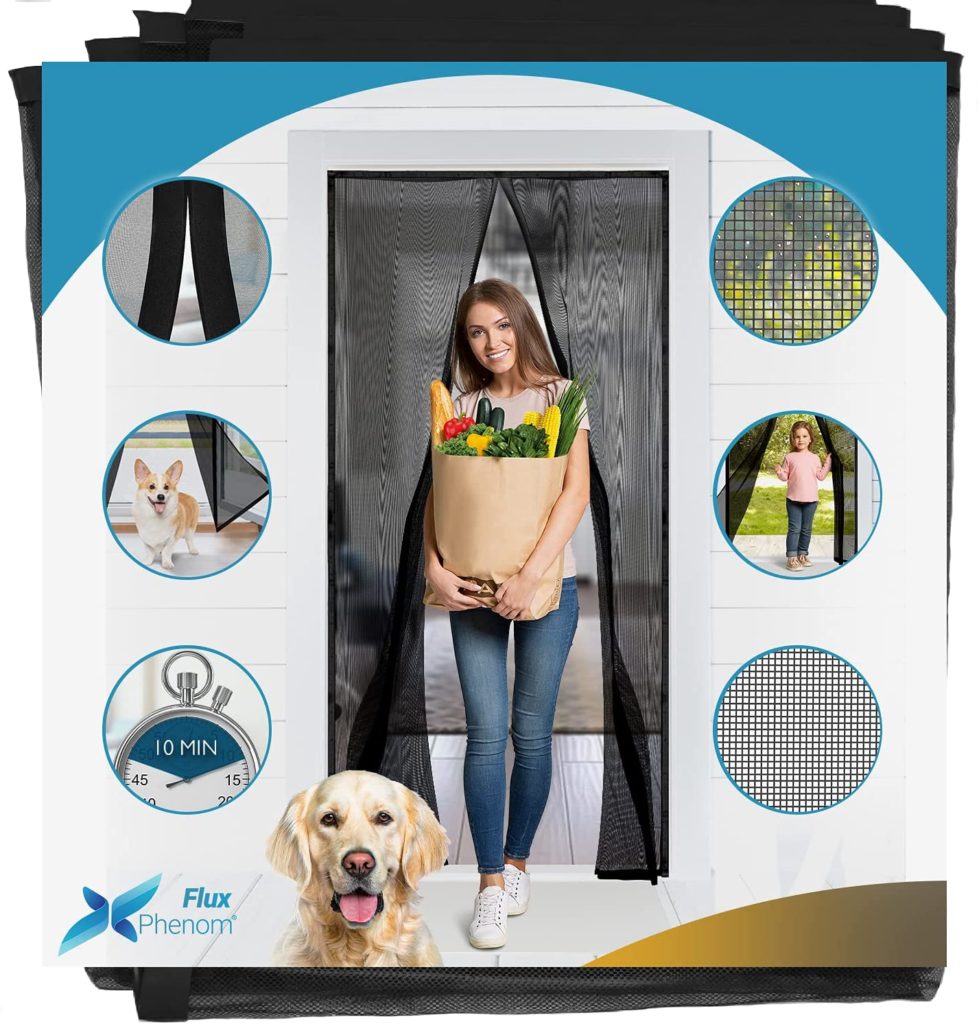 Ease to clean
Most people try to evade the burden of cleaning, but this is completely wrong. If you do not clean your products correctly, they will lose their ability to function rightly. The same applies to screen doors. Magnetic doors need habitual cleaning, which adds to their usefulness. Magnetic doors are often exposed to dust and heat. There are odds they'll get dirty soon. Thus, you need to clean the door meticulously. Nevertheless, if the door has a fastening system, you can disconnect the door's straps and take out the screen to give it a thorough wash, and later re-install the door in its place. It'll indeed be a better cleaning alternative for the screen door.
Type of magnet
Most hinged doors swing inwards and outwards. Nonetheless, the best magnetic screen door have a middle vertical opening. It is thus vital to verify how the magnetic ribbons are placed to know how the door will operate. It's wise to consider a door with big bar magnets and not small ones. The sole issue with the small spherical magnets is installation difficulty since they are more difficult to align. Besides, you have to be wary at all times, since kids or pets can easily swallow them.
Material
When considering the screen door material, you should consider the area of use and durability.
You can install a screen door in your office or home. Choose the suitable material for where you're using it. For example, if you own naughty cats and want to install a door in your house, consider fiberglass since it is sturdier than the polyester doors and will not get easily pierced through if clawed. If you reside in an area with several raccoons and squirrels, fiberglass mesh is a great option as they cannot gnaw through it. Also, check how much your entries are exposed to natural light to choose a door that allows sufficient light in.
Also, consider durability to ensure the door will stand the test of time. Examine the materials used to manufacture the screen door to ensure it'll serve you for a long time and endure the regular opening and closing. Plastic and fiberglass screens are incredibly robust, but their lifespan is somewhat less than metal ones, explaining why most people prefer metal screens.
Size
Magnetic screen doors need precise measurements for a proper fit. To determine which screen door suits your entryway, measure its width and height. Compare the length-by-width measurements to the sizes of the available doors. Some brands offer standard doors, but some provide oversized ones. If your door isn't of the usual size, the best doors are those that can be modified to fit your doorway.
With a magnetic screen door, you can prevent bugs from entering your cottage, trailer, or home while allowing air and light to circulate. You have to get a magnetic door that suitably serves its purpose. The above points will ease your buying process and assure you of a great door.
Also Read: Home Decor Ideas India