When we hear about independence Day the first thing comes to our mind is Azadi Diwas. India marked its first independence day on 15 Aug 1947. Many freedom fighters had sacrificed their lives for the freedom of our people, Independent India. Every year on 15th August we celebrate our independence as a festival and tribute is given to our unsung heroes. A proud day for every Hindustani.  This day reminds the struggle, sacrifices, hardships that give you tears on your eyes. We cannot forget the era of liberation from the control of British colonization for more than 200 years and we cannot forget the history of slave India. Today if we are living totally free, it's just because of our unsung heroes. We cannot imagine the state of mind of those peoples who went suffering through these situations.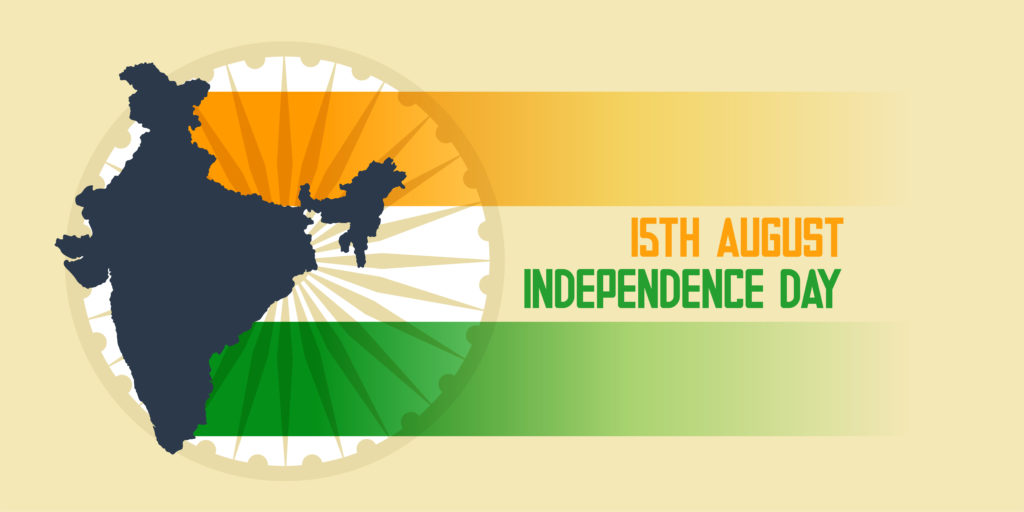 History Of India (Independence Day)
It's been 72 years from now and still, we have that burning spark in our heart. We cannot imagine the pain of our freedom fighters, those crying mothers who lost their son, those helpless wives who see her child or husband dying in front of her that went through from the brutal torture of the British. It took many years to be independent India or nation free. Today we say that India is now a free nation but deep inside we cannot forget or get rid of those scars that hurt us the most. It's easy to heal but that scars leave their marks permanently.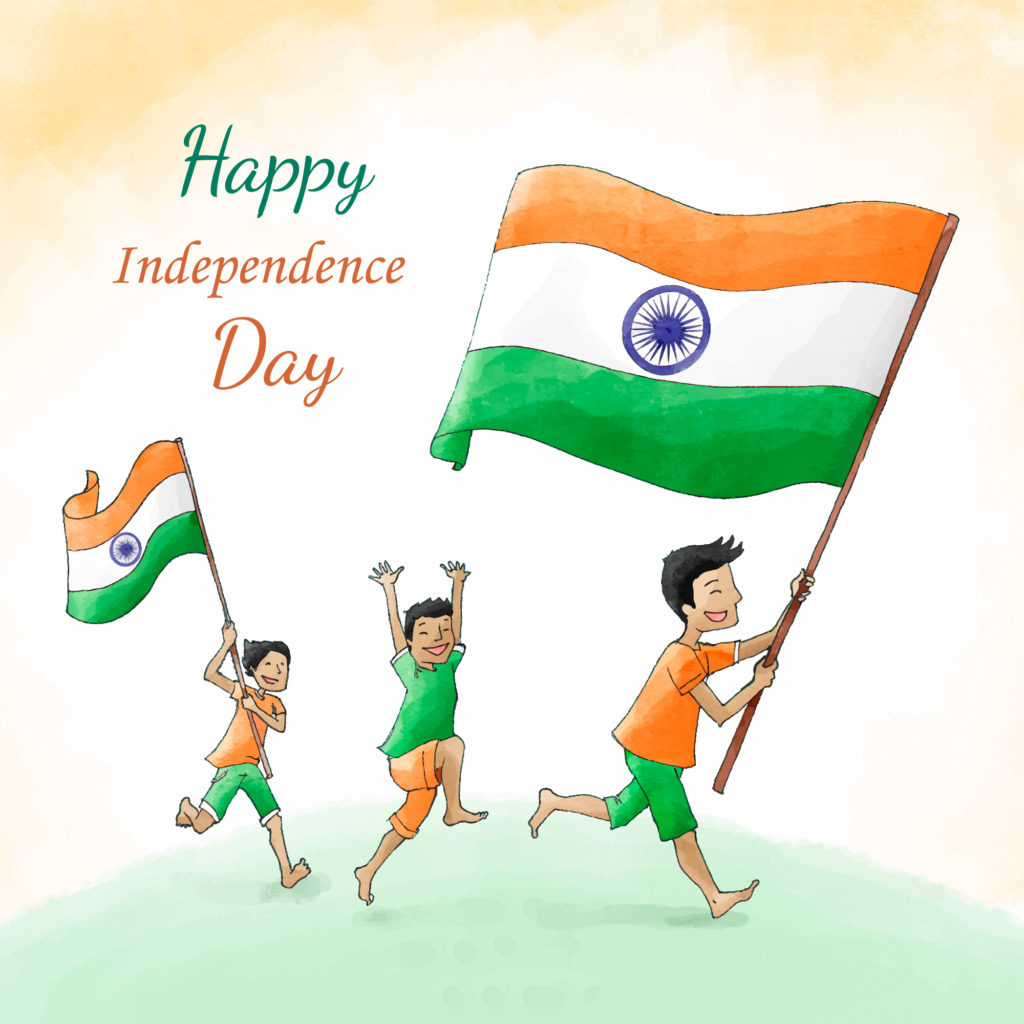 How We Celebrated Independence Day?
Pandit Jawaharlal Nehru our first prime minister of Independent India who raises the Indian national flag on 15 August 1947 over the Lahori gate at Red Fort in Delhi. After that every year the Indian national flag raise by our prime minister at the same place on 15 August. The day in India celebrated as the national holiday, and you can see celebrations on every corner of our country. Schools, colleges and offices everything is closed on this day.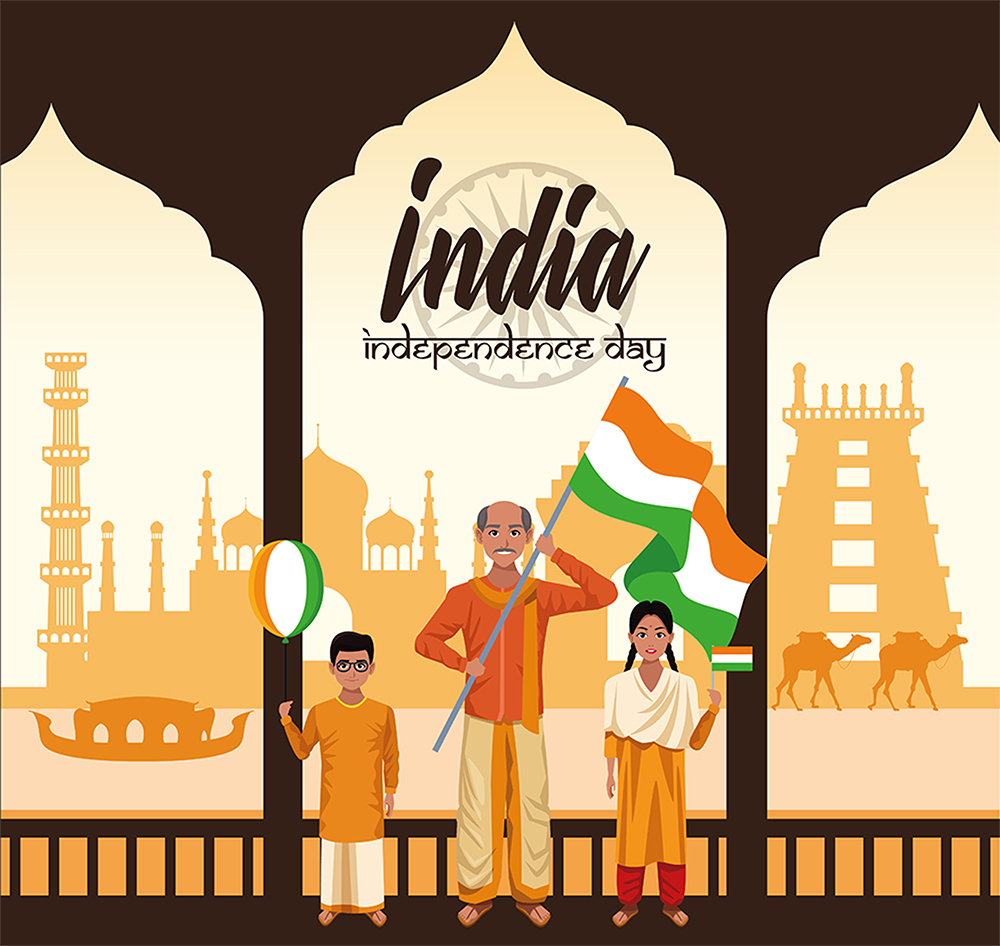 People raise the flag and feel to be proud that they are Indians. On the evening of Independence day, our president gives the speech in which he talks about the nation, development and sharing views after achieving independence. After that our prime minister raise the flag and then give the amazing speech that melts everyone's heart. On this day the Indian national song "Jana Gana Mana" or "Vande Mataram" is sung after the flag hoisting.
First Speech On Independence Day Given By Pandit Jawaharlal Nehru "Tryst With Destiny"
Our National Anthem Song
जन गण मन अधिनायक जय हे भारत भाग्य विधाता।

पंजाब सिन्ध गुजरात मराठा द्रविड़ उत्कल बंग।

विंध्य हिमाचल यमुना गंगा उच्छल जलधि तरंग।

तव शुभ नामे जागे तव शुभ आशीष मागे।

गाहे तव जयगाथा।

जन गण मंगलदायक जय हे भारत भाग्य विधाता।

जय हे, जय हे, जय हे जय जय जय जय हे॥

– Rabindranath Tagore
Don't Forget Our Great Leader Mahatma Gandhi
The story of India is incomplete without our idol Mahatma Gandhi who fights for our nation and following the path of non-violence. Our great leader follows their own principles and he contributed to various movements. A great salute to our leader Mahatma Gandhi.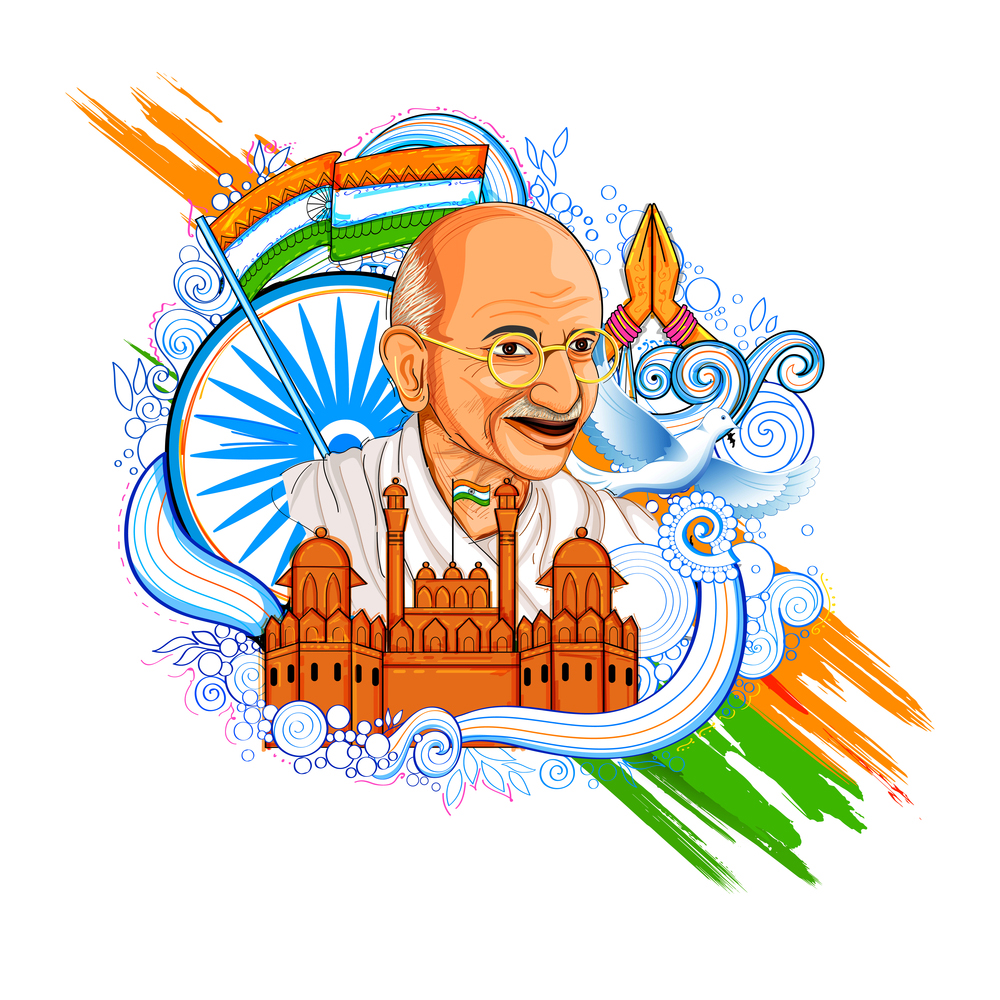 Independence Day Celebrations In 3 Events
Our Freedom Day celebrated in India in 3 events. One is Independence Day and the other one is republic day which is on 26 Jan and the last one is on 2nd October i.e Mahatma Gandhi whom we called as "Baapu". It's also known as Gandhi Jayanti. The day is celebrated in every state of India with full of joy and happiness. it's a day when everyone comes out from their houses and could see those tricolor flags and feel proud to be an Indian.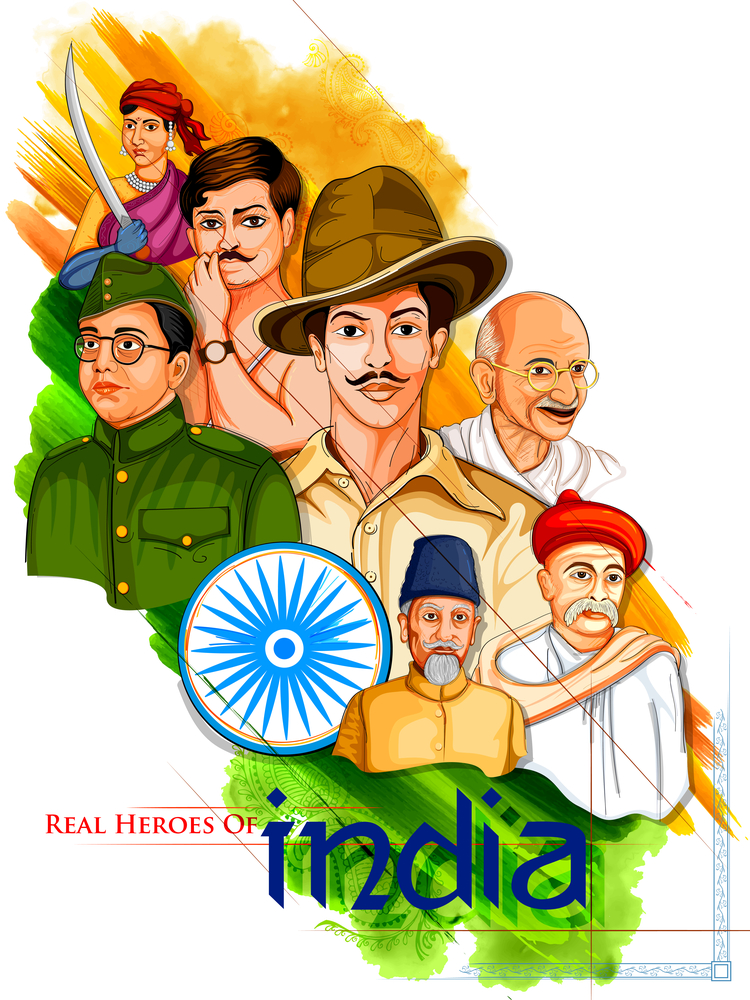 Kuch Panktiya Hamare Desh Bhakto K Naam
Jo Desh K Liye Shaheed Hue
Unko Mera Salaam Hai
Apne Khoon Se Jis Zameen Ko Seecha
Unn Bahaduro Ko Salaam Hai….!!
Top Most Popular Desh Bhakti Songs That Melts Your Heart
Vande Mataram

Aye Mere Watan K Logon

Ek Saathi Aur Bhi Tha

Ab Tumhare Hawale Watan Saathiyo

Mera Mulk Mera Desh

Mere Desh Ki Dharti

Mera Rang De Basanti Chola

Sare Jahaan Se Acha, Hindustan Hamara
Let Us Salute To Our Heroes
Everyone present here is surely proud to live on this land of scholars,
For whom this world is an extroller…!!
None can compete our bravery,
Because our heroes are epitome of fighting slavery…!!
Irrespective of caste & religion,
Everyone finds harmony in this nation…!!
With diversity in its fauna & flora,
One who visits gets bound by its aura…!!
We should be thankful to those on border,
Who ensure the nation remains in order…!!
To their sleepless nights and fights,
I owe a heartful of respect to these soldiers upright…!!
Let's stand unite,
This Independence Day, pledge to make the nation shine even more bright…!!
Conclusion
This independence day let us all came together to take the pledge to set our country free from corruption, rape, poverty. So this independence day forgets about everything and joins hands to make Digital India where you will access to education, no red-tapism, and gender equality. Let's create the New and Digital India and represent our country on an international level.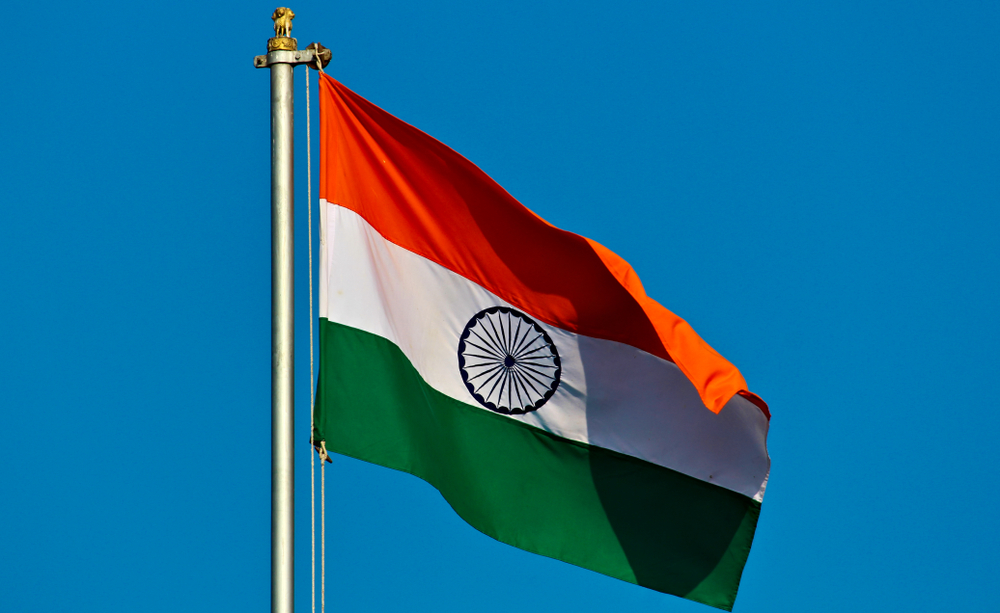 DEALSSHUTTER WISHES YOU A VERY HAPPY 73rd INDEPENDENCE DAY.
JAI HIND….!!
Is It Possible To Boycott China Products In India? Top Alternatives Of Chinese Brands