Navratri is an Indian festival that is celebrated two times in a year. One is Shardiya Navratri (September-October) and the other one is Basanti Navratri (March-April). This nine days festival has its own meaning and importance. During Navratri, Goddess Durga is worshipped and most of the people observe fasts. So here are some easy Navratri recipes (vrat ka khana) that will helps to lose 5KG in 9 Days. Take this Navratri challenge today and detoxify your body. It also helps to improve digestion.
During Navratri, people love to eat fried food and as a result, they suffer from acidity and gas. So if you are observing fasts, try to eat small meals instead of overeating. This way you can lose weight and within 9 days. If you are a lazy person, you can order vrat ka khana from swiggy and save extra with swiggy coupons.
👉 Eat lots of fruits

✔️ Drink water as much as you can

👉 Sleeping is necessary. So try to sleep at least 8 hours.
Fasting does not mean that you skip your meals. Whenever you feel hungry eat fruits or Navratri food. Don't eat packaging Navratri food which is available on street shops. Try to make Navratri food at home. We don't know how much the oil and sugar they have used in packaging Navratri fast food. So the best way to lose weight is to eat the right amount of Vrat Ka Khana. Without wasting time, Let's get started:-
9 Days Navratri Diet Plan To Lose Weight
The first thing you have to do in navratra is check your weight. Daily check your weight and see the magic of the Navratri fasting food diet plan. Below are the 9 days Navratri diet plan to lose weight.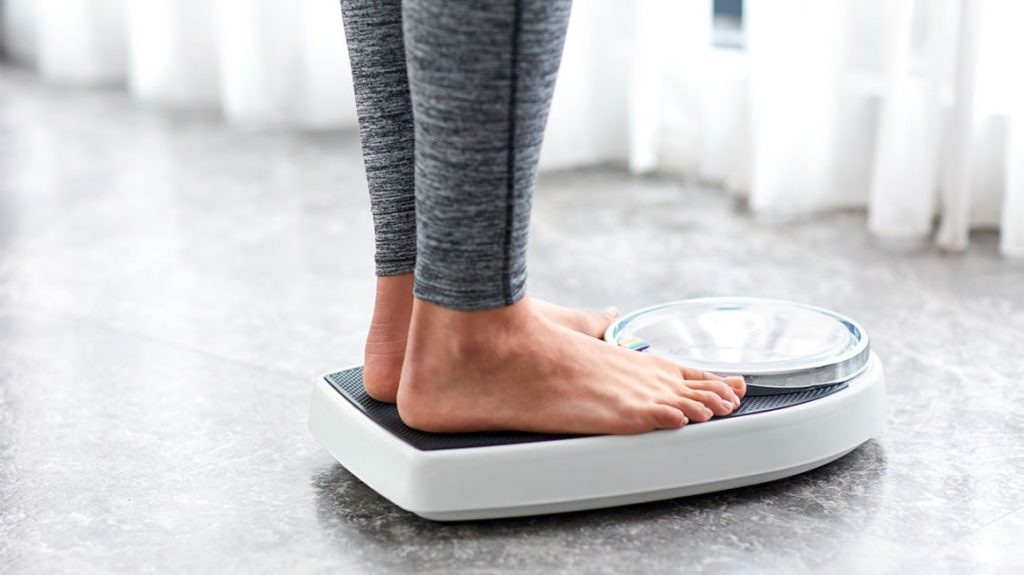 Morning Drink
Squeeze half lemon in water and drink this daily in the early morning. If lemon not suits you, drink coconut water which is good for your health. It cleanses your body and detoxifies your body. A lot of minerals in coconut water which is necessary for our body.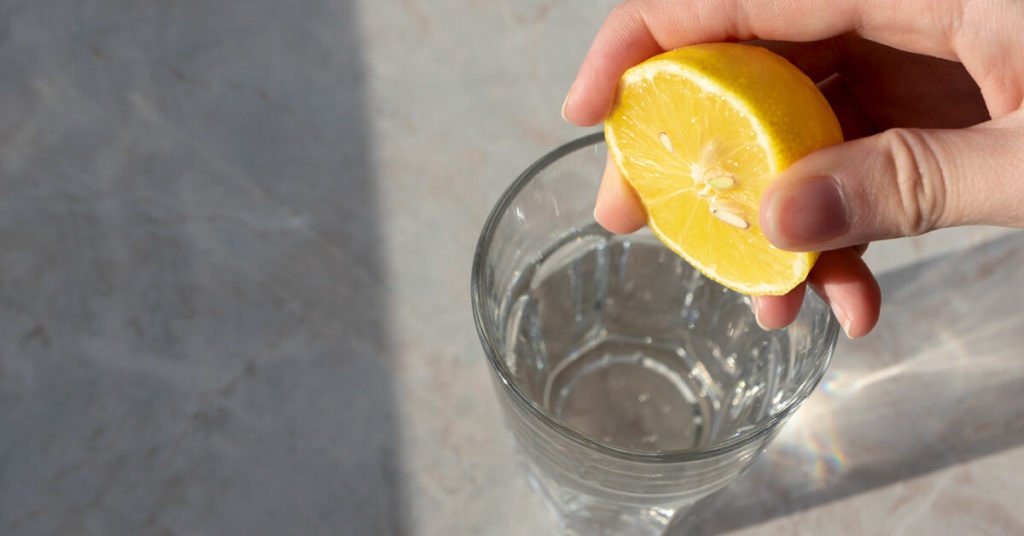 Breakfast
Try to eat breakfast heavy so that you can feel energetic the entire day. For breakfast you can eat kuttu chilla or singara chilla. All vrat recipes or ingredients that I am going to share are used at my home during navratra. Everyone has their own house rules for fasting so skip those ingredients that you don't use at your home.
Kuttu Chilla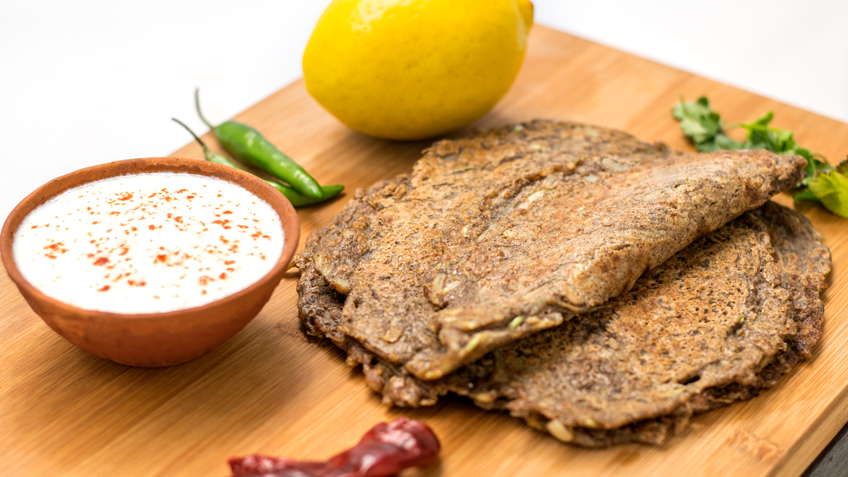 Kuttu Chilla
Ingredients
1

bowl

Kuttu Atta

2

tbsp

Dahi

2

Green Chilli

½

tbsp

Sendha Namak

½

tbsp

Grated Ginger

Pinch Of Pepper Powder

1

tbsp

Ghee
Instructions
Take some kuttu atta and add boiled mashedpotatoes

Now add2tsp curd (Dahi)

Add some sendha namak or green chilli as per your taste

Now addsome ginger (Adrak) and little bit pepper powder (kali mirch powder)

Mixed all ingredients together and add somewater to make a good batter like consistency

Turn on your gas and take non stick pan

Apply someg desi hee with oil brush

Spread a ladlefull of batter on it in a circular motion

Cook itfor some time and now flip over and cook the other side too

Your kuttu navratri recipe is ready to be served
Sighara Chilla
Singhara Cheela
Ingredients
1

cup

Singhara Atta

Some Grated Loki

Grated Cottage Cheese

Pinch Of Pepper Powder

½

tbsp

Sendha Salt

2-3

Green Chilli

½

tbsp

Grated Ginger

1

tbsp

Desi Ghee
Instructions
In a mixing bowl add one cup sighara atta

Now add some grated loki (ghiya), cottage cheese(paneer), black pepper powder, sendha salt, green chilli, little bit gratedginger

Mix itwell with some water

Keep stirring and adding the required amount ofwater till it becomes a smooth batter

Grease a heated pan with a few drops of ghee

Spread a ladle full of batter on it in acircular motion

Cook it for some time, until it comes off fromthe sides itself

Now flip over and cook the other side too
These two recipes are very tasty and you will not feel that you are in fasting. I prefer to eat these recipes with Dahi. If you are suffering from PCOD/PCOS, then don't eat dahi. Make sure that your breakfast is done before 8 AM.
Mid Morning Snack
Eat any kind of seasonal fruit during mid-morning. The reason behind consuming fruits is that you feel energetic the whole day.
Lunch
Delicious Weight Loss Fruit Cream
Fruit Cream
Ingredients
1

Bowl

Hung Curd (Dahi)

1

Cotton Cloth

Different Kind Of Fruits

Pinch Of Elaichi Powder

1

tbsp

Honey

Few Almonds
Instructions
For fruitcream you need hung curd (Paani nikla hua dahi)

Now takeone bowl and cover it with cotton cloth

Now squeeze out the water from hung curd

Leave thismixture for 30 minutes in a bowl

Take another bowl and add some fruits like pomegranate(anaar), chopped apple, chopped papaya (papita), kiwi, and banana. You can addany kind of fruits as per your taste. Don't forget to add some elaichi powder

Now add hung curd and 1tsp honey

Mix allthe ingredients together and sprinkle some almonds

Your navratri recipe is ready
Aloo Chaat
Aloo Chaat
Ingredients
4

Boiled Potatoes

1

tbsp

Ghee

1

tbsp

Roasted Peanuts

½

Grated Ginger

Small Amount Of Jaggery

½

tbsp

Sendha Namak

½

tbsp

Cumin Powder

Pint Of Pepper Powder

Few Coriander Leaves
Instructions
Take some potatoes and boiled them

Now cut them into small pieces. Make sure that yourpotatoes are not boiled too much

Grease a heated pan with a few drops of ghee

Roast boiled potatoes and add  1 tsp roasted peanuts

Now add a small amount of ginger, jaggery (gur), sendha namak,cumin powder, Kali mirch powder and dhaniya (coriander leaves)

Mix all the ingredients together and add some lemon juice

Your vrat food is ready
Fruit Chaat
Fruit Chaat
Ingredients
1

Large Bowl

Few Fruits Like Apple, Banana, Kiwi, Mango

Few Mint Leaves

½

Lemon Juice
Instructions
Take alarge bowl and add chopped fruits like apple, pomegranate, kiwi, pineapple,banana, mint leaves, cumin powder, sendha namak, and lemon juice

Mix allthe ingredients together

This fruit chat is very delicious

This fruitchaat is loaded with nutrients
Banana Lassi
Banana Lassi
Ingredients
1

Cup

Dahi

½

Banana

Dipped Chia Seeds
Instructions
In a food processor add 1 cup of low-fat yogurt

Add ½ banana, pinch of elaichi powder to it

Blend it well it achieves a smooth and creamy texture

Now transfer it to a glass and add some chiaseeds

This lassi is loaded with fibres and energy andyou feel refresh
Evening Tea
Consume tea around 4-5 PM. Most of the people feel hungry in the evening and their energy is down. So drink some milk tea or milk coffee. If you don't like tea or coffee you can try this vrat ka khana that you will definitely fall in love with its taste.
Chatpate Makhane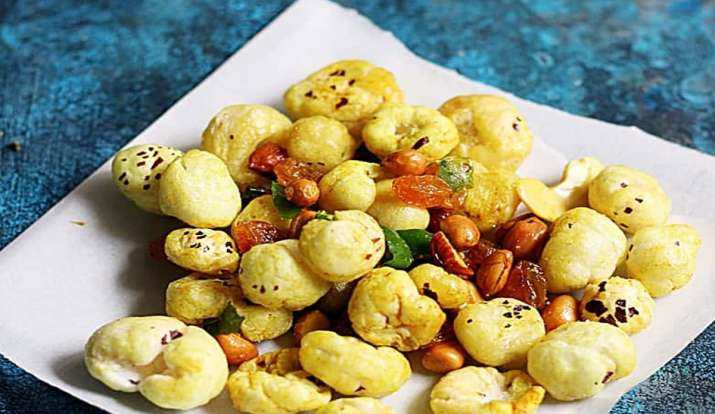 Chatpate Makhane
Ingredients
1

tbsp

Ghee

2

tbsp

Peanuts

Few dry coconut

½

tbsp

Sendha Namak

Pinch Of Pepper Powder

1

Bowl

Makhana
Instructions
Take a pan and add some ghee into it

Now add some peanuts until it gets roasted

Now add dry coconut, kali mirch, sedha namak andone bowl makhane

Mix all the ingredients together until it gets roastedproperly
Dinner
Eat your dinner between 7-8PM. In dinner I am going to share two vrat recipes.
Paneer Gravy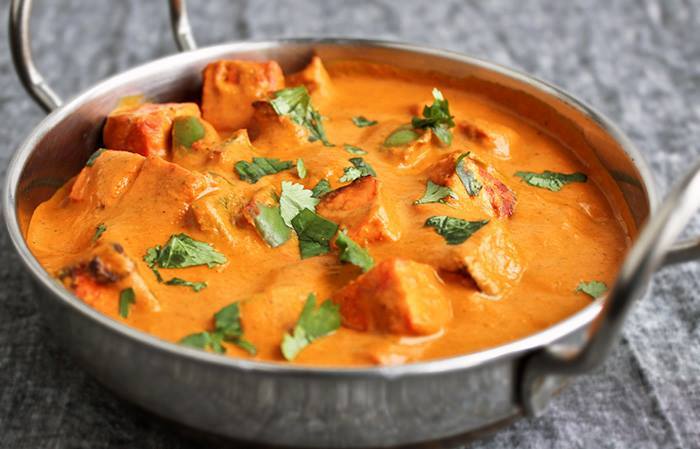 Panner Gravy
Ingredients
1

tbsp

Ghee

½

tbsp

Cumin Seeds

2

Tomatoes

Pinch Of Pepper Powder

½

tbsp

Ginger

2-3 Green Chili
Instructions
Take a pan and add some ghee into it

Now add some cumin seeds, tomatoes, black pepper,ginger, 2-3 green elaichi

Mix everything together and cook until tomatoes becomesmashed

Turn off the gas and let this mixture cool down

It's time to add mixture into jar and grind properly to make athin paste

Again take a pan and boil this gravy properly.Now add some paneer

Cook until the gravy becomes thick

Must try this vrat ka khana
Dry Fruit Milk Recipe
If you have cravings for light food then try this dry fruit milk.
Dry Fruit Milk
Instructions
Take a blender jar and add I glass of milk intoit

Now add 4-5 dates, almonds, kesar, elaichi powder and blend together

This is very easy and deliciousalso
Night Drink
Night drink is necessary for digestion. So don't skip your night drink in Navratri. Take a night drink after dinner. Make sure the gap between dinner and night drink is 1-2 hours.
Ajwain Tea: Good for digestion
Jeera Tea: Good for digestion
So these are all Navratri foods that will help to lose your weight in 9 days. So take 9 days Navratri challenge and transform your body. If you like my blog, don't forget to comment and share it with your friends.