Nowadays everyone is getting bored at home because of the covid-19 situation. People can't go outside to watch the movies in cinemas. This lockdown and pandemic situation makes people frustrated and stressed. Many of us spend our time doing work from home and there is no other activity that we can do at home except cooking, playing indoor activities or chit chat with family members. But now you can watch movies or web series on the sofa with your family and enjoy your favorite Netflix original series 2020 from the comfort of your home. All thanks to Netflix. We live in a modern era, where streaming video services are very popular these days because people love to watch movies, shows, and web series in their free time especially youth.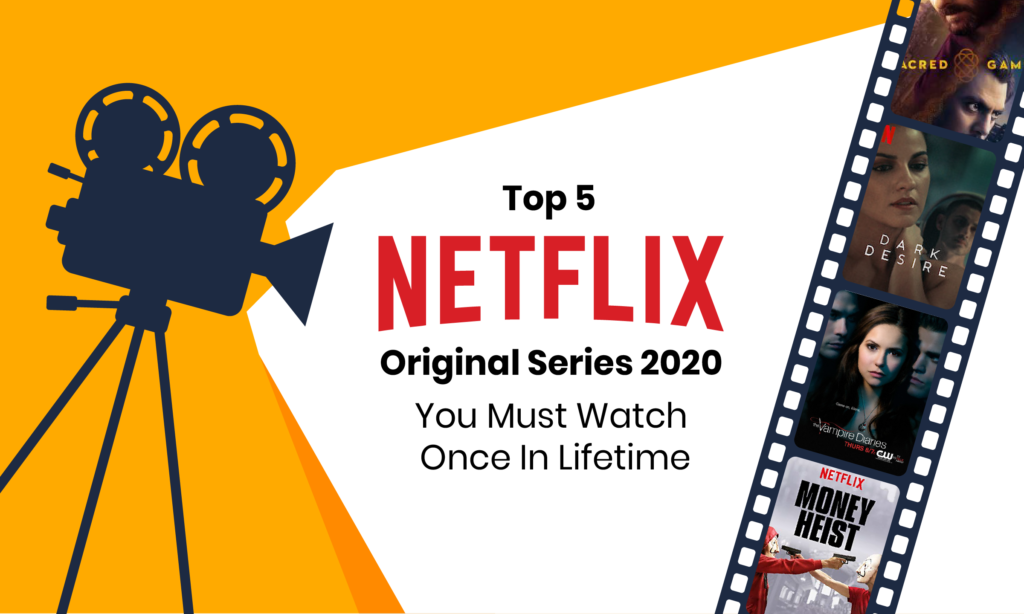 Gone are the days when a television is the only source to watch dramas, series, and movies. Time has changed now; you can watch anything directly at your home. Just buy the Netflix subscription and enjoy unlimited entertainment. The best thing is the Indian entertainment industry also in the race to give you the best TV Shows. Apart from the Hindi series, Netflix also gives you an option to watch your favorites in your regional languages such as Hindi, English, Marathi, Tamil, Punjabi and the list goes on. However, in this blog, I am going to share the top 5 best Netflix original series that you will definitely fall in love with. So get ready to grab a bowl of popcorn or anything you want to eat and enjoy movies on your favorite couch.
5 Best Netflix Original Series 2020
Looking for the best Netflix original series 2020? Because Netflix has thousands of series that will confuse you. In this 2020 Netflix original series list, you will experience thriller, horror, romance, love, friendship, and many more. The platform gives you everything under one roof. So here I am going to share the list of top best 5 Netflix original series that I personally like the most and are rated No.1 from all over the world.
Money Heist
Who thought that this Spanish series that aired in 2017 would become the most-watched series of Netflix and that too is non-English. This series holds the 8.4 IMDb rating. Originally it named La Casa de Papel, but later on, it changed to Money Heist when Netflix acquired and present it globally. All the characters have unique names based on countries or states….well isn't the greatest of all the story plots. Well if we are talking about the series The professor is the main part of the show. Then the makers at that point figured "it would be excessively narcissistic for him to portray his own arrangement". To give it a "female point of view," they pulled out the character Tokyo.
This series has included 4 seasons and in 2021 most probably season 5 will be aired on Netflix. There are so many challenging scenes and cast have faced it, And the best out of the World Series came across. This is one of the best Netflix original series 2020 that you should not miss to watch.
Number Of Seasons: 4
Total Number Of Episodes: 31
Language: Spanish
Subtitles: Available In English
This Series Is: Thriller, Sex, Comedy, Suspenseful
Dark Desire
Directed by Leticia Lopez Margalli, Dark desire is one of the most popular web series liked by millions of people and now it came in the top 10 series on the Netflix list. After the fifty shades of grey movie and 365 days movie, this web series is ideal watching for those who have a deep passion for sex, love, and lust. Alma solares, a lawyer and a college professor, spends her weekend at her best friend's home. During this weekend she met a guy at a party whose name is "Dario Guerra" and he is just 23 years old. Alma and Dario came close to each other and they did sex using male masturbators. Alma is a married woman and when she returns at home with her husband and daughter, she can't forget the night that she spends with Dario.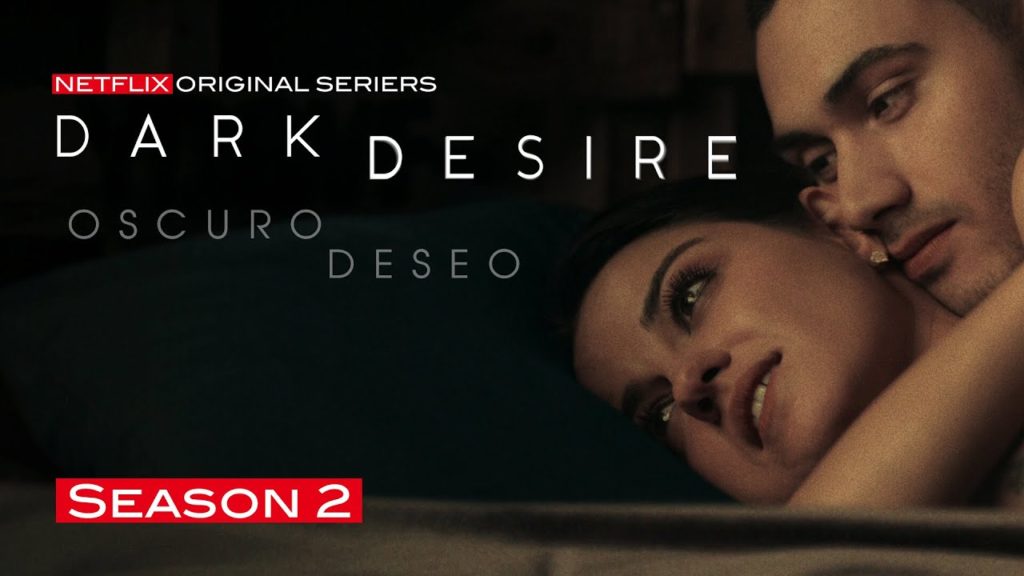 The series started with some adventure and then converted into an incendiary passion and then a dangerous obsession with both Alma and Dario. Alma's life is becoming hell day by day because of her husband's secret and Dario's past. Her life ends in tragedy. So if you are looking for the horny murderer mysteries with a bunch of hot sex scenes than start watching the dark desire series today.
Number Of Seasons: 1
Number Of Episodes: 18
Languages: Spanish, English
This Web Series Is: Steamy, intimate, suspenseful
Vampire Diaries
The vampire diaries started on Sep 10, 2009, and it is based on the novel written by L.J. Smith. This original Netflix series focuses on a group of teens and their deep family ties in the small town of Mystic Falls with its supernatural history. The story is started with Elena, who studied at school and is suffering from a lot of pain after her parents died. She lives with her aunt Jeena and her brother Jeremy. Elena meets a new guy in the school whose name is Stefan Salvatore and they both fall in love with each other. Stefan and Damon both are brothers and vampires and they had their own secrets that Elena doesn't know.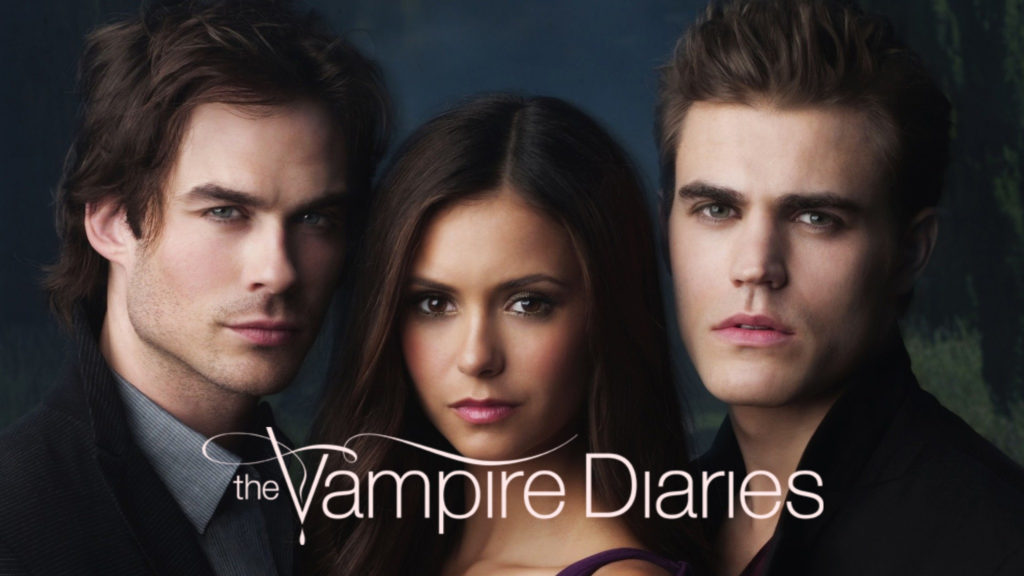 Elena looks like Katherine pierce who died in 1864 and the surprising thing is Stefan and Damon both loved Katherine in the past and now they both fall in love with Elena also whose face is similar to Katherine. The web series also focuses on Elena's two best friends, one is Bennie Bennett who is a witch and the other one is Caroline Forbes. What if Elena finds out the Stefan is a vampire? Is she accepting him as a vampire? Is she will continue her relationship with Stefan? Check out the trailer for vampire diaries below.
Number Of Seasons: 8
Total Episodes: 171
Languages: English
This Web Series Is: Ominous, suspenseful, Sex, Love
GOT (Game Of Thrones)
"valar morghulis" GOT fam..:P
One of the top best Netflix original series i.e GOT. The name GOT (Game of Thrones), we all are familiar with. This whole series is based on a medieval country's civil war. Everyone is fighting to be the king of the throne. The much-known statement said by Cersei is "When you play the game of thrones, you win or you die. There is no middle ground." And the whole series has based on that.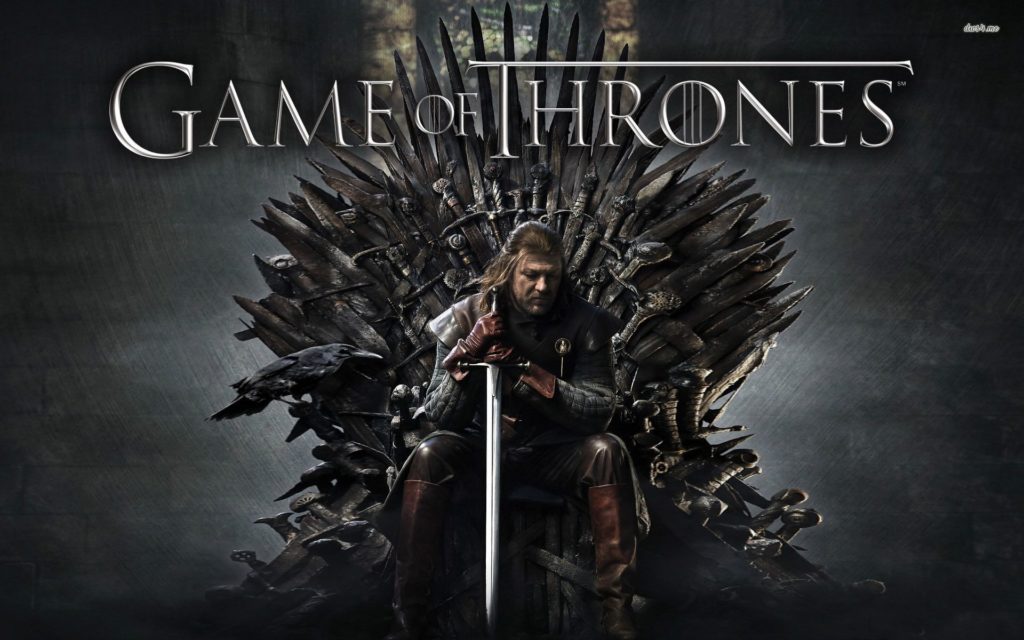 The main characters of the show are Khalesi, Jon Snow, Cersei, Arya, Tyrion, and many more who played their role very well. Round of Thrones was set by series writers David Benioff and D. B. Weiss from George R. R. Martin's book A Song of Ice and Fire. This show has broken so many records. This whole plot is full of surprise and suspense that made everyone to stick around the show. So start watching the new Netflix series today and experience the thriller in your life.
Number Of Seasons: 8
Number Of Episodes: 60
Languages: English
This Web Series Is: Suspense, war, sex
Sacred Games
Another new series on Netflix are sacred games. The whole story begins when Sartaj Singh got a phone call from Ganesh Gaitonde. This one is also the most-watched Netflix series in India all the time. This series has aired 2 seasons on Netflix and 3 seasons is going to air soon. Sacred Games is directed by Anurag Kashyap. Sacred Games depends on Vikram Chandra's widely praised 2006 novel. Nonetheless, the book and Netflix show consolidate fiction with true events that occurred in today's time and the Hindu religion. The main characters of the show are Sartaj Singh, Ganesh Gaitonde, Guruji, and many more.
This whole story is based in Mumbai, and focus on the living of rich criminals. Gaitonde tells his tory to Sartaj and is very fascinating because of that link between the slums, corruption, and politics. This series consists of two-phase or timelines one is of Sartaj Singh who is trying to solve the mystery of Gaitonde and the other one is of Anjali Mathur who is trying to solve the mystery of attack in the Mumbai. This is the best series on Netflix that you will definitely love.
Number Of Seasons: 2
Number Of Episodes: 16
Languages: English, Hindi
This Web Series Is: Suspense, war, sex
Must watch these top 5 Netflix original series before turning 30. The list I have shared with you Netflix original series 2020 is based on ratings and reviews that are given by millions of people around the world. So what are you waiting for? Start watching all these series today. Do share your reviews on these Netflix original series 2020.