Are you wondering what to watch with your beloved ones? Well, we have shortlisted top 5 web series from all over the world that you should definitely watch to get refreshed in your boring day to day life. You can watch them on YouTube, Amazon Prime or Netflix.
Here is a List Of Top 5 Web Series:
1. Feriha
It's a Turkish television drama series started on 14 January 2011. Its story revolves around Feriha – A Beautiful and talented young girl that belongs to very poor family. Her father works as a doorman and her mother as a housekeeper. Life takes a turn in her life when she wins a scholarship from a very famous university. There she meets a very rich guy Emir Saraafoglu who falls in love with her. Feriha presents herself as if she belongs from a rich background. But she falls madly in love with him and she decides to tell the truth about her background. Before that Emir finds out the truth and he accepts her as it is. It was a dream come true for Feriha, but in her destiny happiness was not written, at their wedding someone pulls a gun trigger and she dies.
Despite all the challenges they face in their daily life, they don't leave each other. They fight but also come back to each other, and that's the true love. Watch this romantic web series with your Partner.
2. Descendants Of The Sun
Cute romantic South Korean drama series started on 24 February 2016 is between war soldiers and doctors. The fateful meeting between a doctor whose name is Mo-Yeon and a Special Forces soldier Yoo Si-Jin ends up with falling in love. But due to his mission's their dates were always left incomplete or postponed and they broke up. But on one such instance, the doctor is posted to one mission overseas, where she incidentally finds Yoo si-jin. And their love story begins again in such stressful situations. It's a total action romance series, with many emotions.
Distance does not matter when two people loved each other. Watch this wonderful drama which turns you into a romantic mood which you must not miss.
3. F.R.I.E.N.D.S
One of the most popular Tv Series started in 1994. In this show, there are 6 characters Chandler, Joey, Monica, Rachel, Ross and Pheobe. These six friends define the bond between friendship and love. Chandler and Joey are roommates and they show what best friendship is. The character of Chandler Bing is funny and joey does not share food is iconic. Joey's and chandler friendship gives your life goals. Monica's suffers from OCD. She never ever dated a good guy until she falls in love with his one friend and they both get married.
Rachael – Beauty of the show. You can also call her star of the show. She loves shopping more than anything. Rachael and Ross love story is the most complicated love story.  Ross – one of the most talented characters in the show. His love for Rachael gives you some serious love goals. Pheobe – She is the best singer of the show and you will be in love with her songs. Her song Smelly Cat, Smelly Cat are sensations. She is totally a freak and extremely dumb in the show.
So, whenever you feel depressed, bored, and wants to know the true meaning of love and friendship just watch F.R.I.E.N.D.S.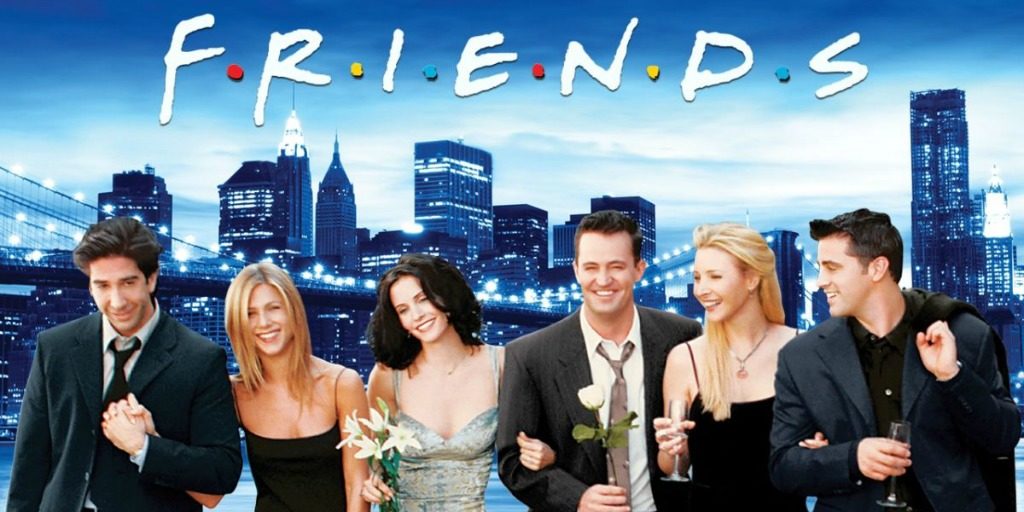 4. Zindagi Gulzaar Hai
Zindagi Gulzar Hai is a Pakistani drama series started on 30 November 2012 and was directed by Sultan Siddiqui. A novel based drama which talks about everything like feminism, marriage, family values, the standard of living etc. and you can relate it to yourself completely. It's a story of the daughter of school-teacher Kashaf, who considers Men as dominant and life as unfair until Zaroon, who made her give up her thinking with his true love and finally gets married and falls in love with Kashaf. Also, this drama focuses on Kashaf struggles with poverty and the hard work that earns her a reputed position.
Life is full of surprises so whenever you feel depressed and alone don't give up. Love can recover everything lost. Watch this amazing drama with your partner and feel the experience of life.
5. How I Met Your Mother
This American show started on 19 September 2005 and it has total 9 seasons. The whole series is just awesome and you will realize what essence of life. It is full of emotions that will make you cry after watching this series. Each character gives life lessons and you will definitely like the journey of this series.
Sometimes with the character, your emotions will pour out too. So start watching this ultimate series with your partner and make your moments more memorable.