It's your kid's birthday next week and you have no plans on how to organize it! Well, don't panic we have written a thoughtful guide on how to plan kids birthday party at home. However, the ideas and suggestions are countless but we have handpicked some of the extraordinary ones that fit with almost every budget and every kind of preference. We have planned this step by step guide in this way that you get well prepared in short time span. Let's begin!
Kids Birthday Party Invitations
Fun is being together! So having a stunning kids' birthday party invitation is a great choice to start with. There are numerous ways for doing so-
▶️ Make it on your own
Go for handmade invitation preparation if you have a limited gathering. This looks cool and creative. Note- Only artists take the risk of designing it on their own.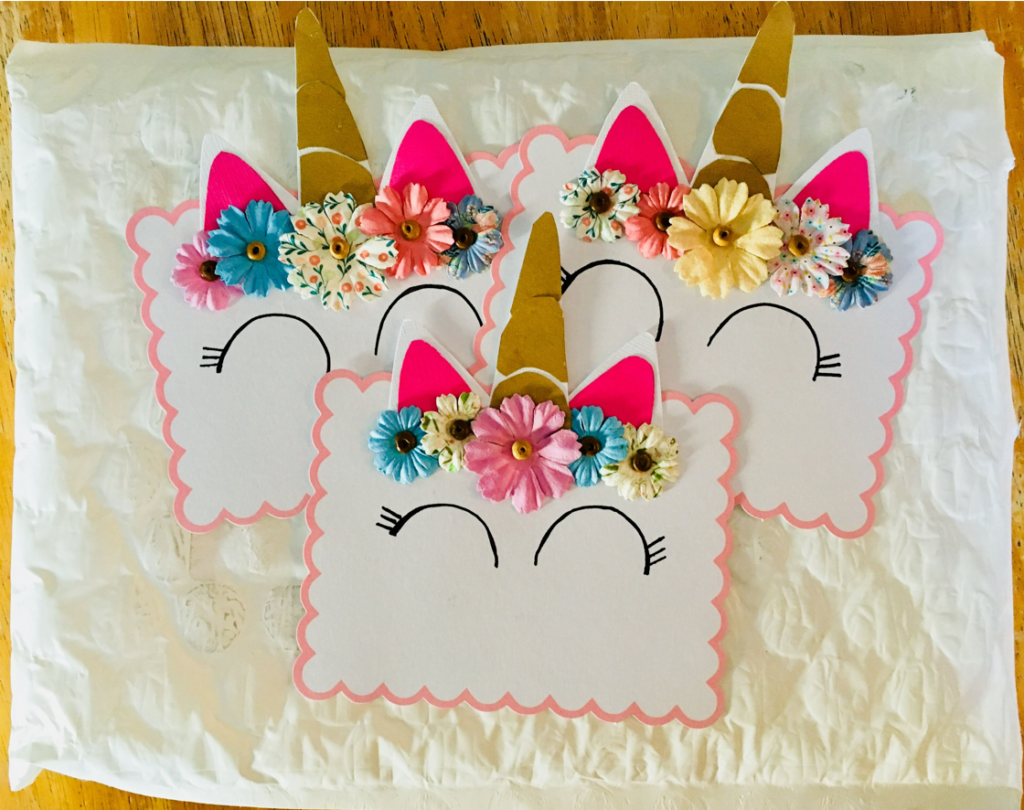 ▶️ Refer to online Printing Platform
Internet is flooded with online invitation printing platforms. You just have given information like date, name, party venue and more, the invitations are all delivered at your home. You can also apply Vistaprints coupons from Dealsshutter to get astounding discounts on birthday party invitations printing costs.
▶️ Go Digital
You can make a digital kids birthday party Invitation post or Video Invitation with the help of online video editing tools such as Canva.
Kids Birthday Party Game
▶️ Musical Chairs
I'm sure that all of us has at least played this game once in their life. So, if you are making a list of your kids birthday party game then don't forget to add this at number 1.
Set up chairs in one straight line, the facing direction of each chair is opposite to the previous one just as given in the picture. Just make sure to keep one chai less than the number of children participating in the game, because that is what makes it a fun game for your kids. Start the music and ask children to roam around the chairs dancing. As soon as the music stops, the children have to grab one of the nearest chairs quickly. The child left with no chair to sit upon is out of this race.
Keep on reducing the number of chairs as soon as each player starts losing. The one person left with a chair is the winner of the game.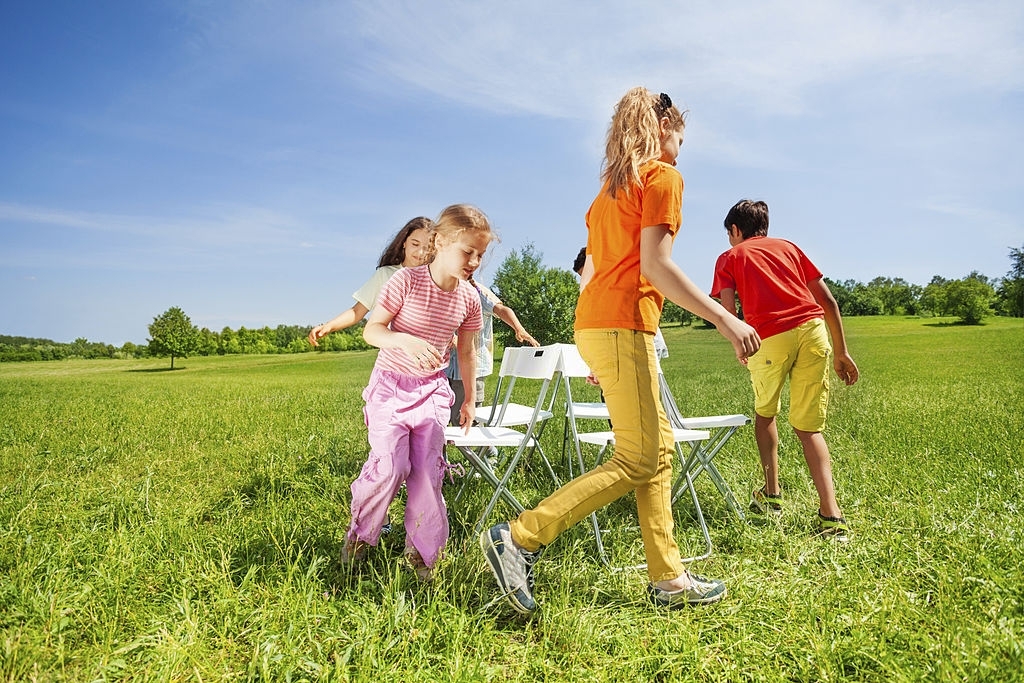 Note-
You can add a small cute gift to celebrate victory of the winner and some sweets for the participants.
Don't use rolling chair for this game as this can be risky and more prone to wounds.
▶️ Pin the Tail
Every kid show has featured this game in birthday party games for kids. So why not you? Without spending much on preparation you can gain massive on entertainment with this game.
How to play?
Just hang out a poster of a donkey or horse on the wall, of course as the name says it should not have a tail. You can order this one online from Amazon with the use of Amazon coupons given by Dealsshutter to get an additional discount on your every order. Now blindfold the participant and spin them two to three times. This is where the actual fun starts. Ask them to pin the tail given in their hand on the poster at the correct place. It's actually fun when you see the tail on the neck of the horse, head, and more🤭🤭🤭.
There are many improvised versions of this game played across the world like pin the wand to the fairy, pin the beard on the dwarf and pin the tail on the mermaid.
▶️ Pass the Parcel
Okay so let's move to the next best Birthday Party Games for Kids that is Pass the Parcel. This game requires little preparation and time to play.
Wrap a gift for children and assume it as a parcel to pass. However, if the gift is bulky and spacious, you can consider a stick, pillow or any other handy thing which is easy to pass. Now ask all the Participants has to sit around with a wrapped parcel and start the music. Keep on passing the parcel to another participant till the music stops. The player holding the parcel when the music stopped is out of the game. For more fun, all others can give a funny dare to the participant. The last player left is the winner of the game and gets a chance to open the parcel finally and reveal the gift.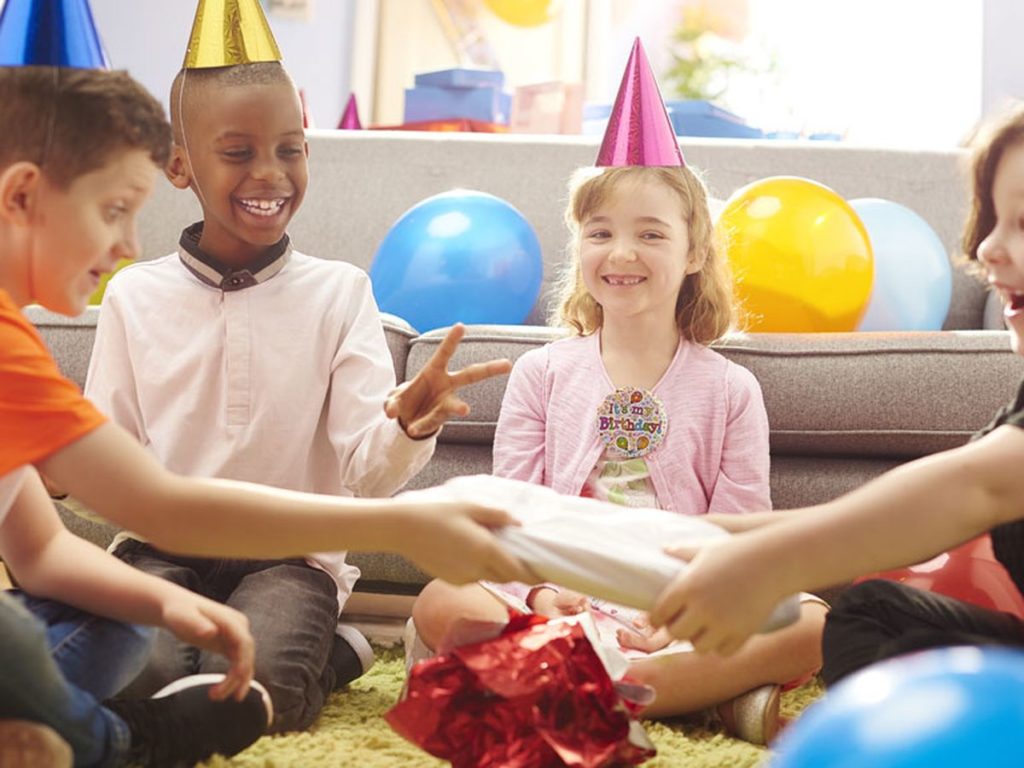 ▶️ Egg/Lemon Spoon Race
Very common yet very interesting game- lemon spoon race. Add lots of hooting and cheers in your kids birthday party with the lemon spoon race. In order to play this game, get some spoons and lemon (the round and slippery ones are more preferable). Give one spoon and lemon/egg to each player and clear the passage where they are going to play it. Now with a 1,2,3 Go, ask them to walk on the passage holding the spoon with a lemon/egg on it on the passage. Whosoever lemon fell on the ground is out of this game. The last who successfully crosses the finishing line with a spoon and lemon is the winner of the game and deserves a prize.
▶️ Treasure Hunt
Caution-If you are ready to clean all the mess that is going to be there at your place after playing this game only then it is recommended to add this kids birthday party game in your list.🤭🤭
Hide wrapped gifts such as candies, pops, chips, and more in a defined space and ask your cute little pirates to find them. Also for a little improvision, you can hide coins, stones or buttons at many places in your house. The child who finds the most of it gets a chance to win a prize at the end of the game. Kids find it super interesting as they consider them as pirates who came for a mission.
For kids above 5 ages, you can also add clues at different places. On solving each riddle, the kid will be pointed to another destination and closer to the final destination. The first to solve is the winner of the prize.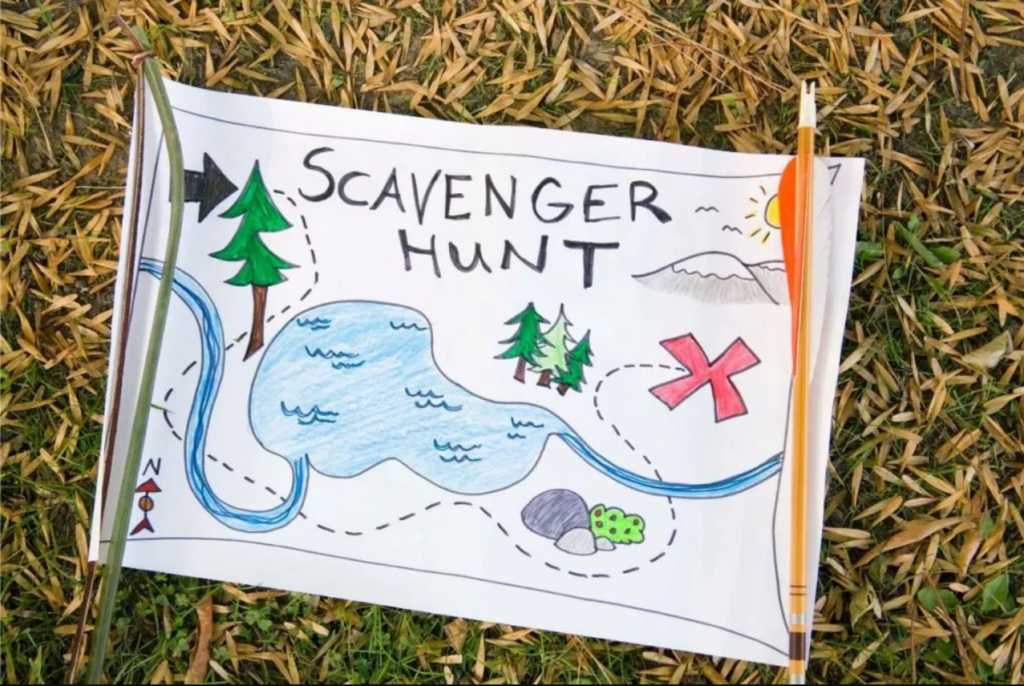 Additional Suggestions
Tug of War
Memory test
Tipi tipi top, which color you want
Minute to Win It Games
Sack Race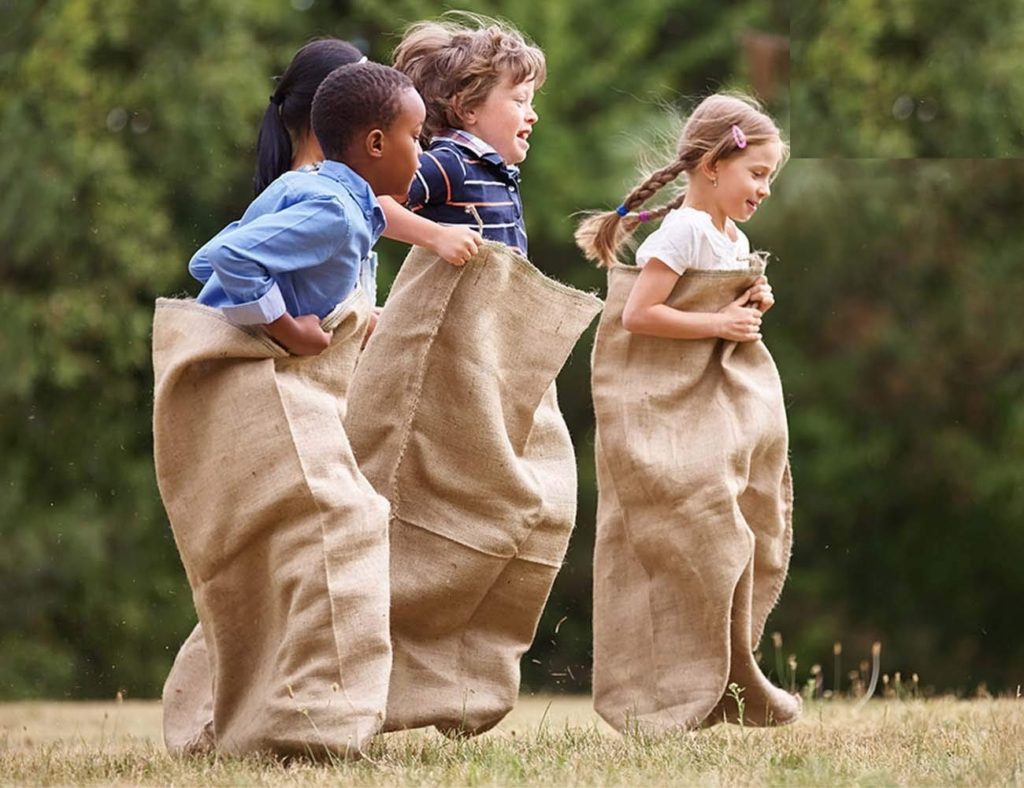 Birthday Party Menu For Kids
▶️ Pizzas
A party is incomplete without a pizza, so how you can resist to add this in your kids birthday party menu. Also, you can make a healthier version of pizza by adding lots of healthy veggies and of course lots of mozzarella cheese for bombing flavors.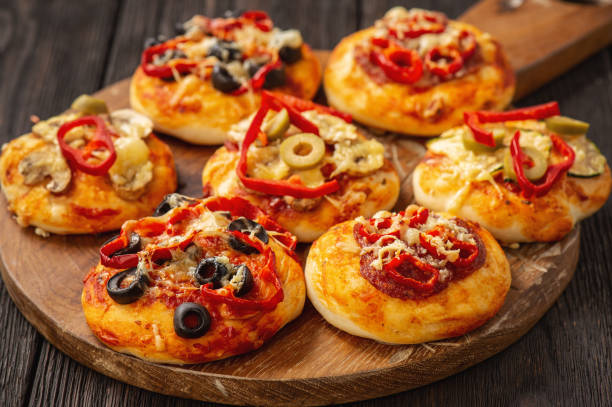 ▶️ Mini Cheeseburgers
Ignite the party bite with a delicious bite of mini cheeseburgers. Why we mentioned mini, as it is just because it is for your little ones. We can make it a healthy & delicious snack by adding veggies (lettuce, tomato, onion, cheese, cucumber), aloo patty, and cheese slices in it. Add a toothpick in center for a good grip.
▶️ Pasta
Another tasty and healthy item to include in the birthday party menu for kids is Pasta. The creamy saucy pasta can easily be prepared at home in different variants and flavors. For making it healthier and offering your kids a balanced diet, you can add lots of veggies such as tomato, onion, carrots, zucchini, green bell pepper, olives, broccoli and so many more, plus fresh herbs in it. I am sure your kids won't mind eating veggies in this form.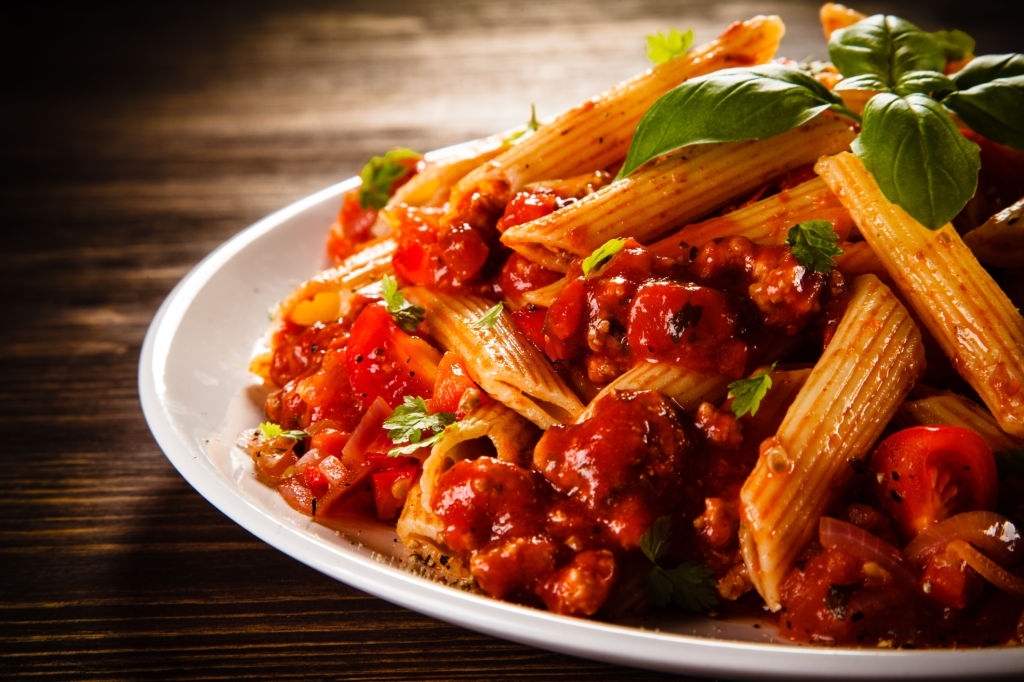 ▶️ Fried Masala Idlis
Next, a delightful and healthy snack for kids birthday party menu is South Indian Masala Idli. It is one of the best healthy snack items which is also very light food to digest. Idlis can easily be prepared at home with the help of idli maker either on stove or microwave, depending upon the type of idli maker you have. After preparing idlis, cut it into half and sort in a masala of veggies and soya sauce with some spices. Your masala idli is ready to get served in front of your cute little monsters.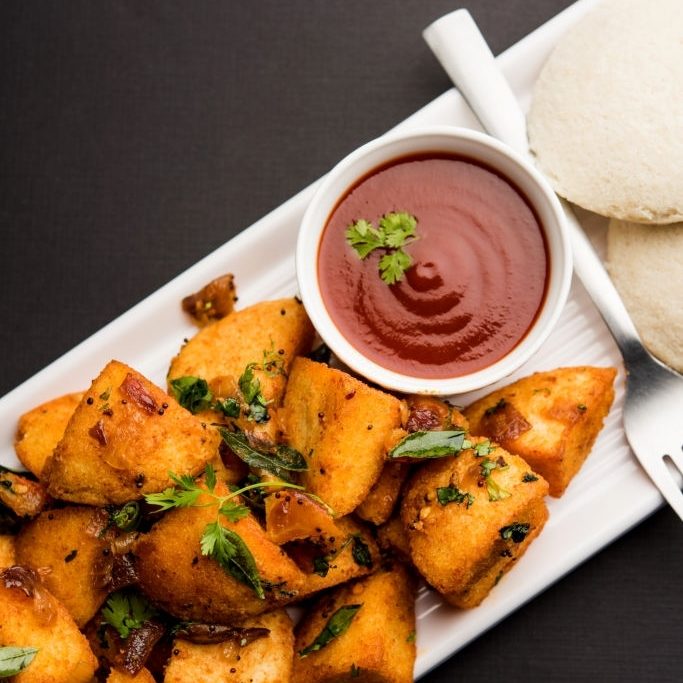 ▶️ Candies & Cookies
Adding cookies in your kids birthday party menu is the right & recommended choice. For adding fun shop or prepare kiddish cookies from the market or prepare it at home. Afterall, kids love to eat candies and cookies.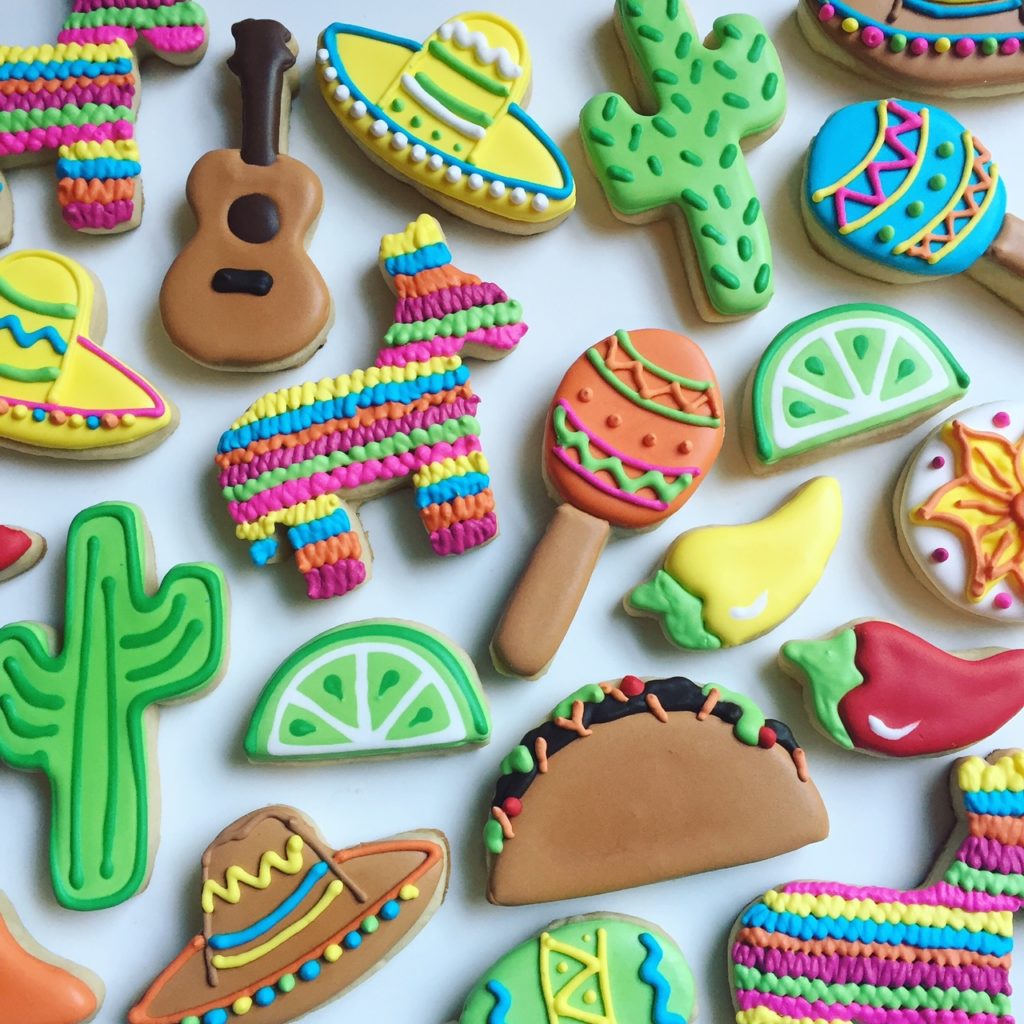 ▶️ Nachos & Dips
The love for nachos & dips is rapidly increasing among the youngsters so among the kids. For adding a Mexican vibe to party, it is strongly recommended to add nachos and different flavored dips to the kids birthday party menu. Since every child's taste is different so we suggest you to add 4 types of savory dips one should be sweet in flavor, one spicy and a cheesy dip for all.
▶️ Sandwiches
Don't forget to add Sandwiches for satisfying the hunger of growling stomachs of your littles champs. Mini-sized sandwiches are a great choice for that so that they can pick them up while having fun at the party. Also, it is a great pick with lots of vegetables, so you add it freely in the menu without compromising the health of kids.
Additions to the Menu-
However, if you don't want to include any of the given items in your kids birthday party menu then we have also given some additional snack items for making your kids birthday party a rocking one. Have a look-
French Fries
Hot Dogs
Chowmein/Noodles
Mini Samosas
Classic Salted Popcorns
Momos
Birthday Party Decorations at Home
▶️ Make DIY Paper Caps & Crowns
For a fairytale-based theme party or if your kids love to hear stories of kings & queens, we suggest you to make DIY paper crowns in place of birthday caps. Don't forget to make a little big king/queen crown for your own kid to make him/her extra special.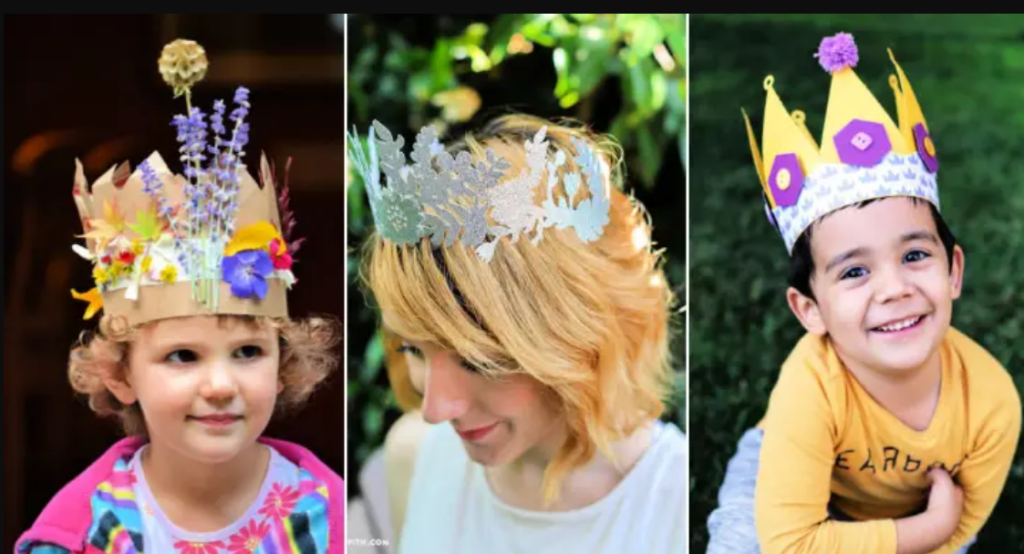 ▶️ Picture Garland of Your Kids Photographs
Paper garlands and Garlands with your kids' photographs is yet another suggestion for kids birthday party decoration at home. Select an accent wall in front of which you are going to place the table for cake cutting and decorate that wall with such kind of interesting stuff. You can also add paper clouds with special messages written on each cloud for your kid.
▶️ DIY Balloon Decoration
Balloons decoration for birthday party is the best decoration items for any party. These are spacious and can easily be opted by any parent for doing decoration on their own at home. Shop your kids favourite colored balloons online from Amazon and apply the Amazon coupons to get a discount on it. Or you can check what your child is going to wear at his birthday party and can shop for same-colored balloons. Some of the suggestions for DIY balloon decoration at home is given below-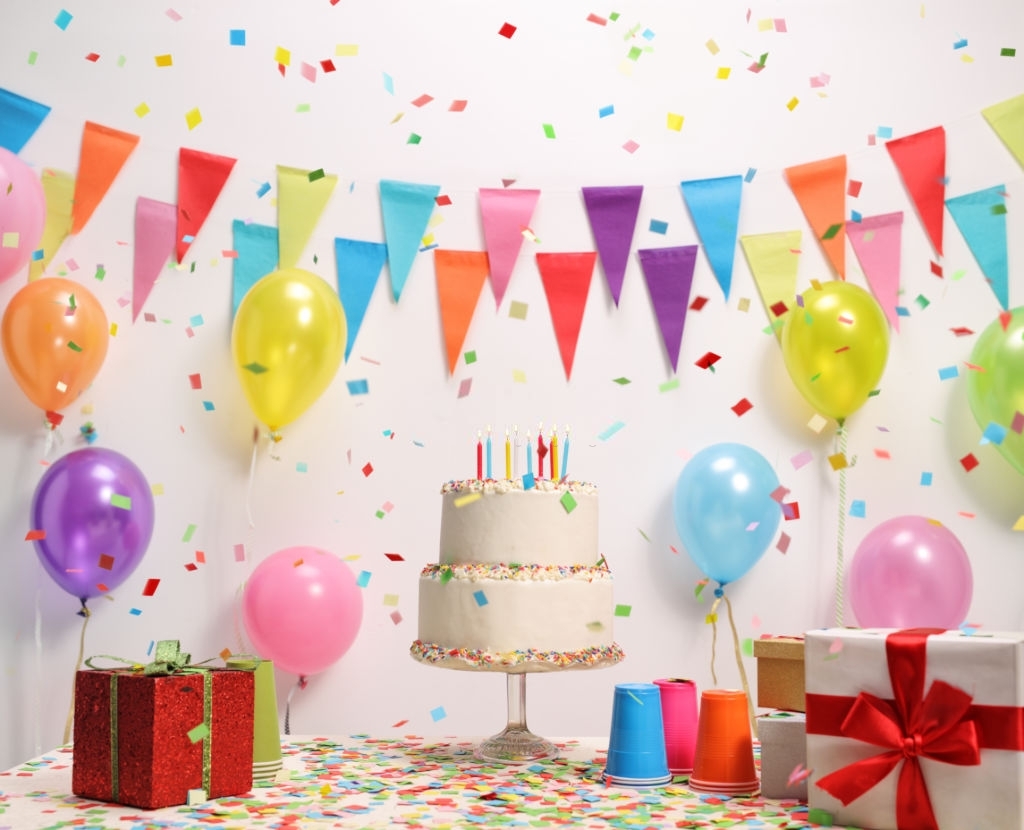 ▶️ Kids Birthday Party Theme Decoration
What's your child favourite? It can be anything- a food item, a tv show, cartoon character or any object. If you know that then boom, you can throw a theme party for child. I'm sure he/she will definitely get surprised by this so loving gesture. Some commonly used kids birthday party themes are given below-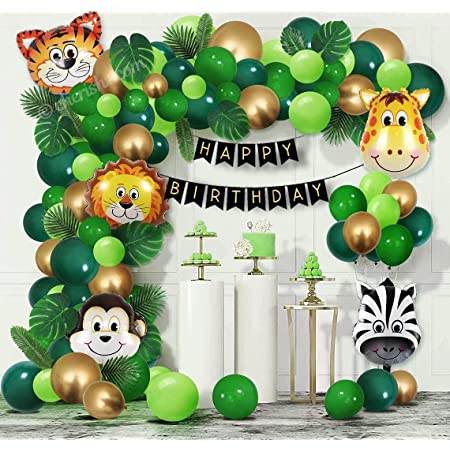 ▶️ Cake-Party's Centerpiece
Last but not the least, the cake is any party's life especially when we are talking about kids birthday parties. However, it can also be a bombing masterpiece decoration idea when it comes to kids birthday party decorations. A cake must reflect the personality of your child so we suggest you to order a theme cake for your child showcasing your kids liking in terms of design and flavors. After all it's his/her special day so everything must be according to their choice.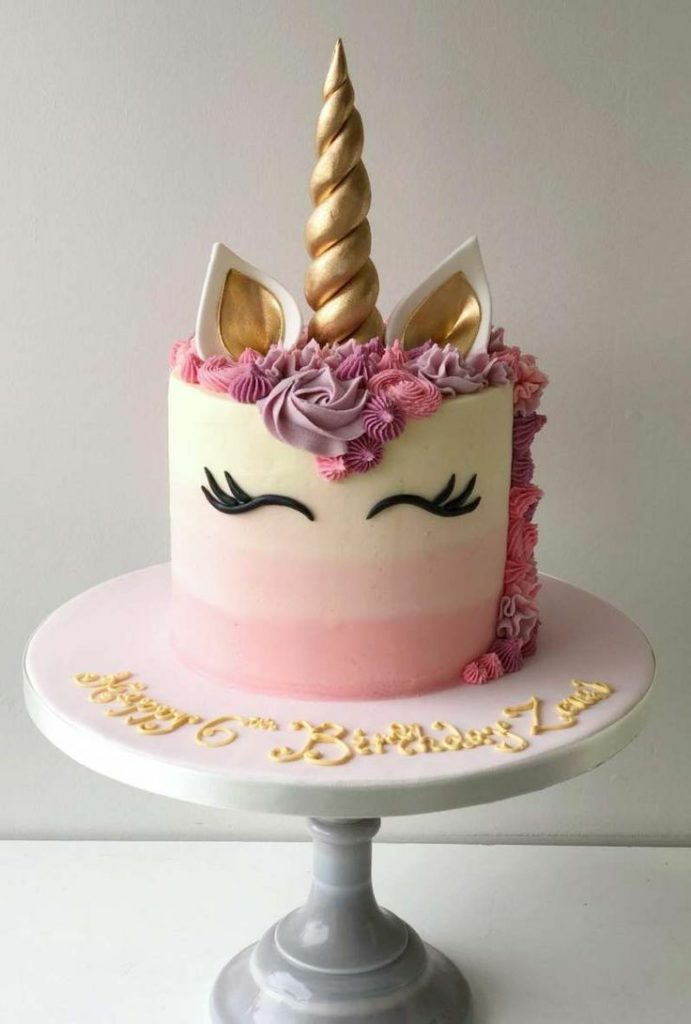 Return Gifts for Kids Birthday Party
▶️ Pen/Pencil Stand + Stationery
Pen/Pencil stand or any other stationery item such as erasers, pencils, notebooks and sharpeners can be best and most affordable return gift idea for kids birthday party. Don't forget to keep the kids birthday party theme in mind so everything you buy must be kiddish. Our readers can also use Firstcry coupons from Dealsshutter to get exciting discounts on stationery shopping for kids.
▶️ Water Bottle
Water bottle is a basic necessity of every child so keeping it as your kids birthday party return gift item is a good choice.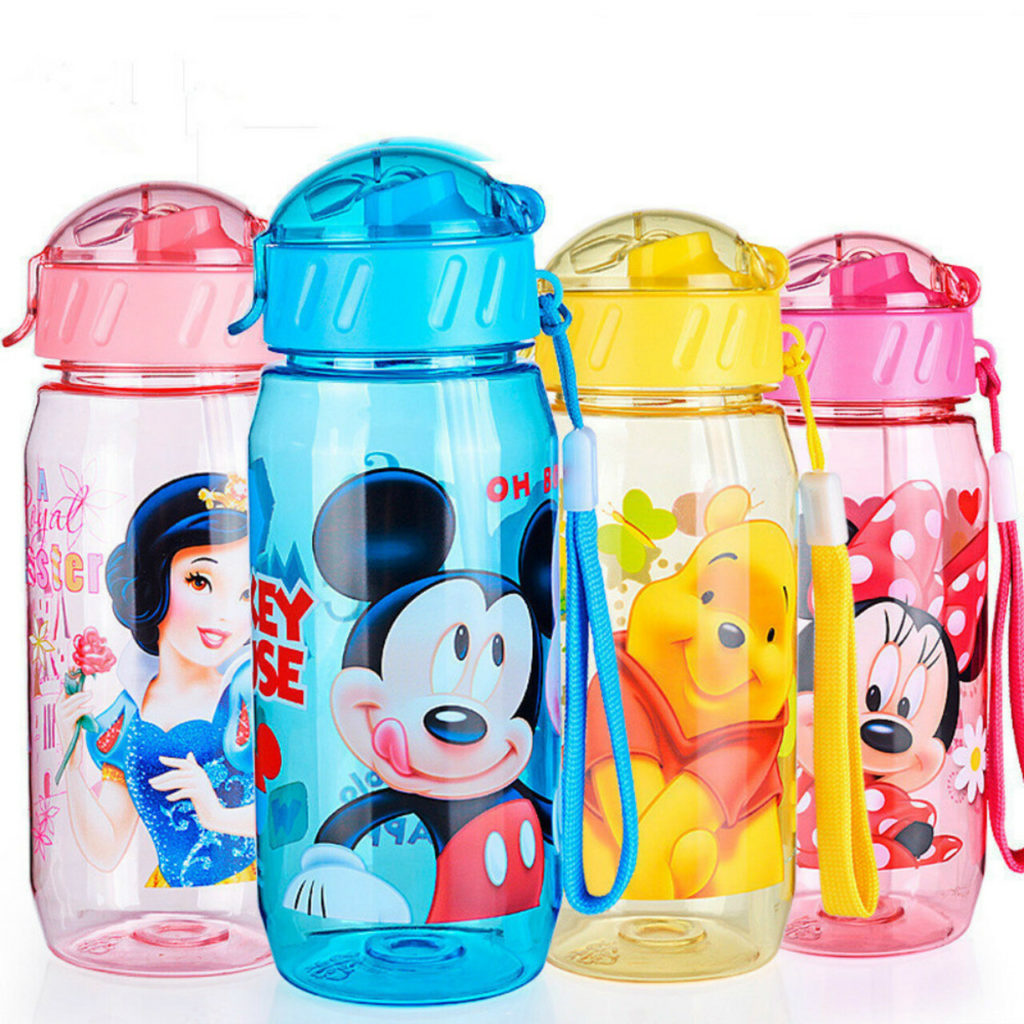 ▶️ Photo Frame
Giving a normal photo frame as a gift is common these days but how you can make unique and best return gift idea for kid. We have an idea for you!
Parents can print a photograph of every kid that is coming to the party, it will look better if they are having any photograph of the kids with their own kid. It will be placed as a token of love in everyone's heart.
▶️ Lunch Boxes
Perfect gift for school-going kids. Gift a nice kiddish lunch boxes with a spoon and fork in it. Definitely, this will be going to an unforgettable return gift idea for kids birthday party.
▶️ Puzzles/Board Game
You can gift children with an affordable yet exciting board game to kids. Shop online from Amazon, Flipkart, Firstcry, and more. Don't forget to apply a coupon code from Dealsshutter to get an extra discount on your shopping.
▶️ Fun Magnets
Magnets are a fun gift especially when it comes to kids. Kids often like playing throw magnets on refrigerator games so it can be cool return gifts for kids birthday party.
Final Touches
Done with all the preparations? It's time to recheck all the things in order to avoid last-minute hassle!
Ordered Birthday Cake
Printing of Invitations done & distributed to the list of guests
Purchased all decoration stuff
Collected materials for playing games
Grocery shopping for preparing snacks at home
Ordered readymade snacks from market
Purchased your own and child apparels
Make sure everything is gift wrapped
If it's all tick then you are all set to throw an unforgettable party for your child.