Vacations and road trips can be a fun way to bond with your loved ones or know yourself better. So, what could be a more appropriate time than summers to plan an adventurous family trip? But, whether you are traveling to a new country or planning a quick weekend getaway road trip, it is vital to have the right gear. Yeah, of course, packing isn't the fun part of traveling, but proper packing can come in handy during any adverse situations on your adventurous trip. So, if you're planning an adventurous trip anytime soon, here is a list of seven accessories you must carry. Also, don't forget to check out the list of COVID free destinations to travel.
1. Roofracks
If you are out heading on a road trip and your vehicle doesn't have a stock roof rack, then it's time to invest in one. Having a roof rack installed on your car can improve comfort and safety. The cargo space offered in many vehicles may not be sufficient, especially when traveling with family or many people. The roof rack provides that extra space to accommodate the entire luggage comfortably. Moreover, you can also carry your sports equipment on your adventurous trip using different roof racks. So, install a bike carrier for ute, and you are good to transport your bicycle on the road.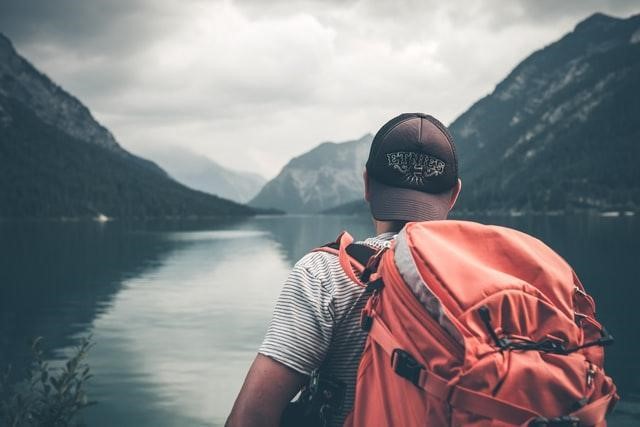 2. Sleeping Bag
Fancy sleeping under the stars in the wilderness? Get your hands on a comfortable sleeping bag. Sleeping bags can be your best friend when sleeping outdoors on camping trips, etc. It's always better to avoid freezing in the cold amidst a dense forest by having a comfortable sleeping bag at your disposal. Although it's better to carry a lightweight sleeping bag, ensure that it is comfortable and can keep you warm in extreme temperatures. The length of the sleeping bag also matters, so choose one that suits your height, as you can sleep comfortably on your adventurous trip.
3. Portable Wi-fi Hotspot and Power Bank
Having an internet connection even during adventure trips is a must lately. You don't have to care about foreign sim cards, roaming charges, etc. if you have a portable wifi-hotspot. Most portable wi-fi hotspots can offer 4G speed while on the road. Moreover, if you are a blogger or a travel content creator, you know how important it is to have an active internet connection all the time. You can also get your hands on a portable wi-fi hotspot that acts as a power bank as well. So you can also charge your mobiles and laptops while staying connected to the internet.
4. Water Purifier Bottle
An avid traveler, will agree that water plays a vital role in maintaining good health while on the run. Unfortunately, finding clean and pure tap water may not be possible for adventure enthusiasts. Furthermore, even tap water may not be entirely pure and hygienic in some places around the world. Buying bottled water may be the only solution during such times, but sometimes even that may not be accessible. A water purifier bottle may come in handy during such situations. The water purifier bottle has a purifier cartridge that can convert any tap or clean water into drinking water, free from viruses and bacteria.
5. Flashlight
A flashlight is a must for adventure trips. Find a high-quality LED flashlight that can light up the darkest spots to avoid any accident in the wild. You can choose a head flashlight or a handheld flashlight based on your preference and type of adventure. For instance, if you are trekking, cycling, or hiking, a head flashlight may be ideal for you. At the same time, a standard handheld torch does the job for regular camping and outdoor activities in the dark. You can also find some cool gadgets like inflatable LED lights running on solar power.
6. Tree Tent
Nothing beats the feeling of chilling on a hammock hanging across two trees above a cold lake, beneath the stars. However, open hammocks can serve the purpose only of relaxation during the daytime. Moreover, they also become extra luggage, since you will be carrying a tent already. There are tree tents with fold-away flap doors and rainfly to protect you in all weather conditions. In short, these offer the comfort and relaxation of hammocks and the security of a camping tent. Look for one online and get your hands on a high-quality product for your next trip.
7. Action Camera
There's no doubt that you're going to have fun on your adventure trip. But wouldn't it be nice if you can record all the outdoor activities and scenic views into a video to watch later. Doing so can also be a great way to share experiences about your trip with your family and friends once you arrive home. So look for an action camera that fits your budget and start recording all that crazy action in high quality. Most of the action cameras can shoot videos in 4K and are easy to use and carry. You can place them on helmets, bicycle handles, and car dashboards using various mounts.
Final Thoughts
Those were the top seven accessories to carry on your next adventure trip. Hopefully, the list helps you to pack all the necessary equipment. Don't forget to carry the essentials like a first aid kit, hiking boots, travel bags, etc. Also, ensure that you have an adequate supply of any regular medications you take, especially when traveling to other countries.