Glowing Skin is the ultimate desire of every girl out there. It gives her confidence & charm that no other thing can provide. These glowing skin tips can help you to gain so. But, most of the women think of having and maintain glowing skin is a difficult task. As every woman survives a hectic day routine being busy in their household work or working as a professional our all skins are introduced to pollution in the atmosphere and dust in the environment. In this case, it becomes quite difficult to keep that glowing skin maintained.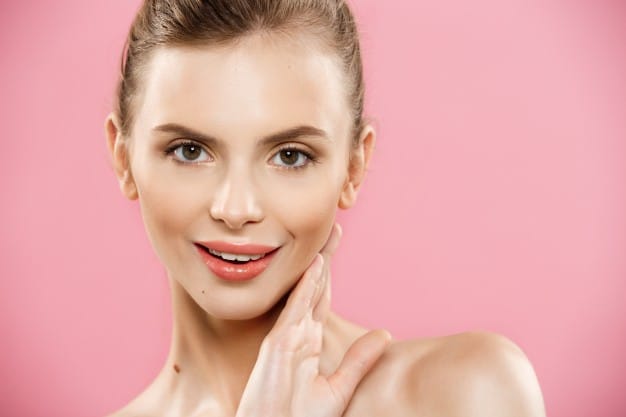 Homemade Remedies for Glowing Skin In One Day
Well, it's not a difficult task. By applying and using simple home remedies for glowing skin every girl can have its own charm and tips for glowing skin at home. By going through these home made remedies for glowing skin in one day you will come up to know some top best homemade beauty masks, herbal beauty tips, easy skin glowing tips at home that are suitable for every skin type be it dry skin, oily skin, combinational skin type and much more.
What Can Be Other Options Than Home Made Remedies?
There are a lot of products available in the market that delivers pure, herbal and Ayurveda products made with natural ingredients to provide glow to the skin. It is one of the best tips for glowing skin, who find it difficult to prepare these products at home. Some of the top beauty products for skin that just enhance the outlook of the lady are The Natural Wash, Nykaa, MyGlamm, Mama Earth and Top skincare brands available on Amazon, Flipkart, Myntra and much more.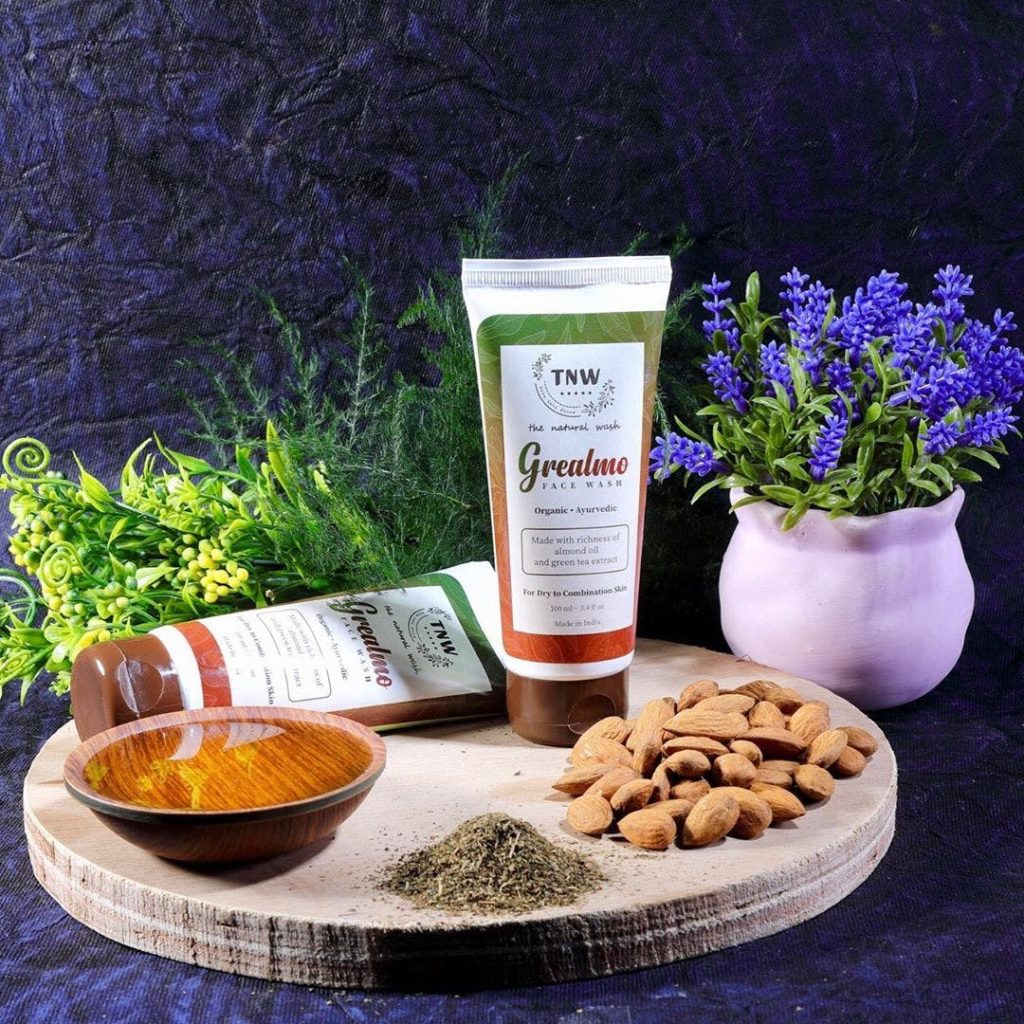 Top 5 Effective DIY Face Masks For Glowing Skin-
By just giving some time to your skin from your daily busy schedule anybody can have glowing skin tips at home. Check out some herbal and homemade glowing skin tips.
Homemade Mask With Turmeric & Besan-
Gram Flour i.e Besan works as a natural skin cleansing agent that removes the acne, dust particles from the pores of the skin and gives it a natural skin whitening complexion to your face. By adding a little pinch of honey and milk to the gram flour is an easy and quick home remedy for glowing skin.
How To Make & Use This Face Pack?
Add 2 Spoons Of Gram Flour with ½ teaspoon of turmeric. You can also add 1 tablespoon of milk in it to provide it a flowing consistency. Mix it well and your Turmeric & Besan mask is ready to use.
Scrub it well on your face and wash after 15 minutes with lukewarm water. Say Hello To Your Happy Skin!!!
Face Mask With Sandal Wood-
Sandal Wood cures your skin from acne & pimples. It provides a glowing texture to your skin. Along with it, the other core ingredients are tomato extract and a little bit of glycerine that keeps our skin moisturized. The citric acid present in tomato helps to reduce scars from your skin.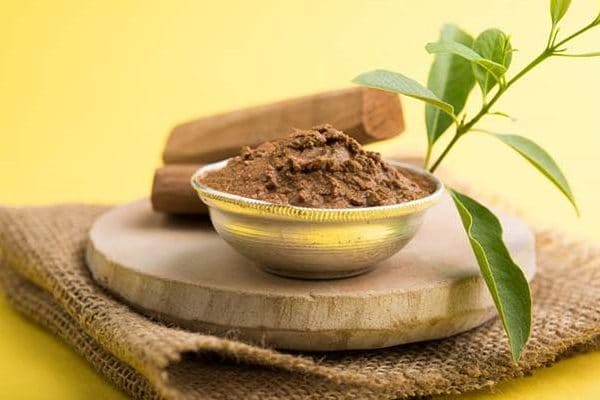 How To Make & Use This Face Pack?
Mix 1 teaspoon of sandal powder & 1 spoon of tomato extract with 1 teaspoon of glycerine to give shine to your skin. Mix these ingredients well to make a smooth paste and apply and massage it to your skin for approx. 15 minutes. Wash it with cold water. This is a proven homemade pack for glowing skin.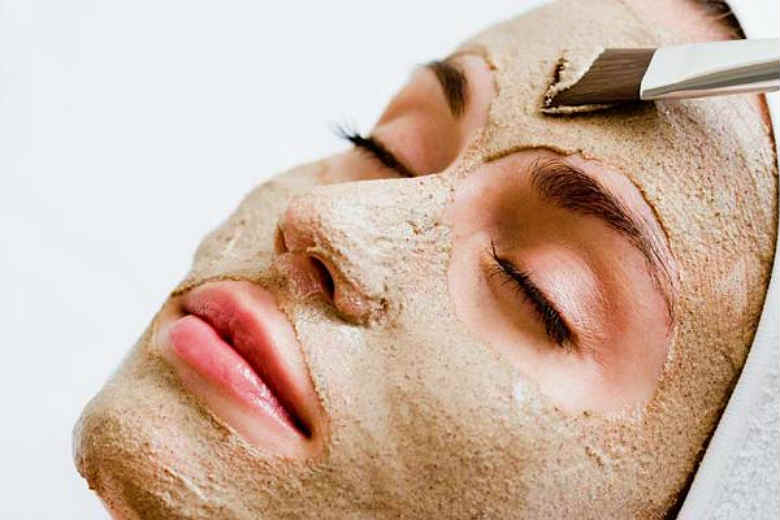 Tomato Homemade Pack For Glowing Skin
Fruits & vegetables also work as natural cleansing agents and skin whiteners. From all of that tomato is the leading one. Tomato helps in providing you the clear skin that is free from any kind of acne & blemishes.
How To Make & Use This Face Pack?
Squeeze out the fresh tomato juice approximately 2 tablespoons out of tomatoes. Add 2 tablespoon of buttermilk in it. Massage it well on your face and mech. You can also use a cotton ball to apply it. Massage it well and wash after 30 minutes with cold water.
Herbal Face Mask With Green Tea For Radiant Skin-
Pamper up your skin for just 15 minutes and get the glow on your face that you always wanted. Mix up these two extremely amazing ingredients to provide that wanted texture to your skin. Green Tea and Honey will make your skin glow as this face mask will help to reduce spots & redness from your skin and make it crystal clear. It makes you feel fresh every time and prevents blackheads.
How To Make & Use This Face Pack?
Cut two green tea bags and make the green leaves little moist with water. Mix some honey to give it liquidly consistency. Now apply this paste on to your skin to see the magic. Leave it on your face for 15 minutes to show its effect and rinse it with lukewarm water.
Tap-Tap to your healthy cheeks!!!!
Lemon Juice & Vitamin E Oil – Say Goodbye To Acne & Scars
The sour and citric flavor of lemon helps to reduce the acne & scar marks from your skin and the combination of Vitamin E provides a clearer skin tone to your face. This special face mask just made to reduce acne & scars from your face.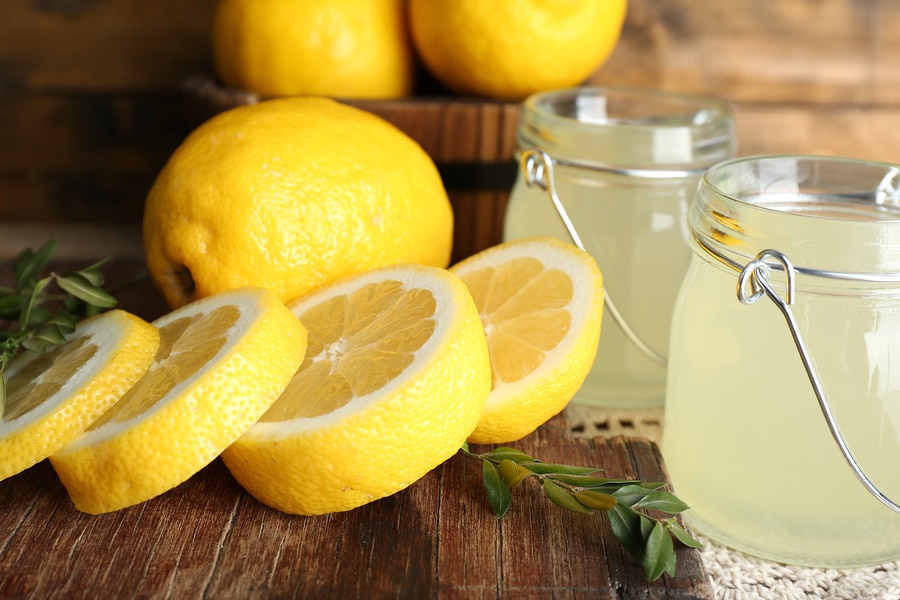 How To Make & Use This Face Pack?
It is very effective and easy to make. Mix up 1 tablespoon lemon along with a spoon of Vitamin E oil. Gently apply it to your face and go to sleep. The magic of this mask will be felt in the morning when you will rinse it with cold water and see your clear skin.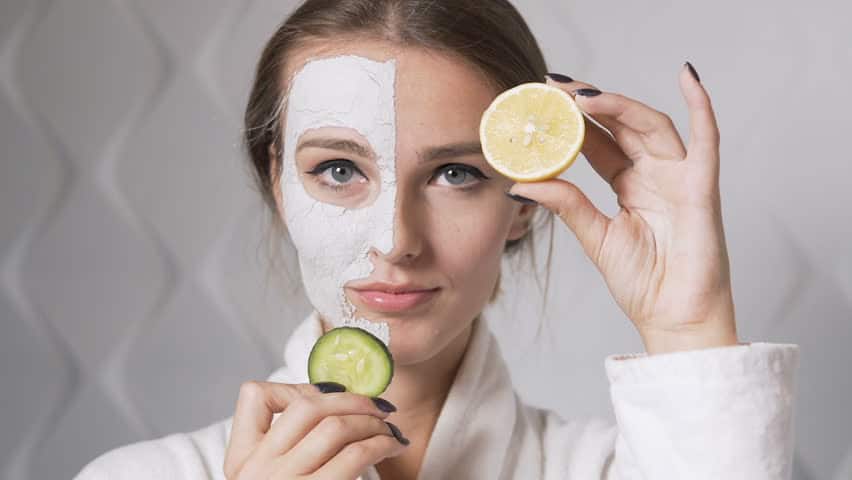 Some Add-On Glowing Skin Tips That Can Prove To Be Effective As Well
8-10 Glasses Of Water A Day
Drinking lots of water in a day approximately 8-10 glasses a day. It keeps your skin moist and fills up the gap of evaporation by sweating. Drinking lots of water keeps your skin clear and enables the proper functioning of the body.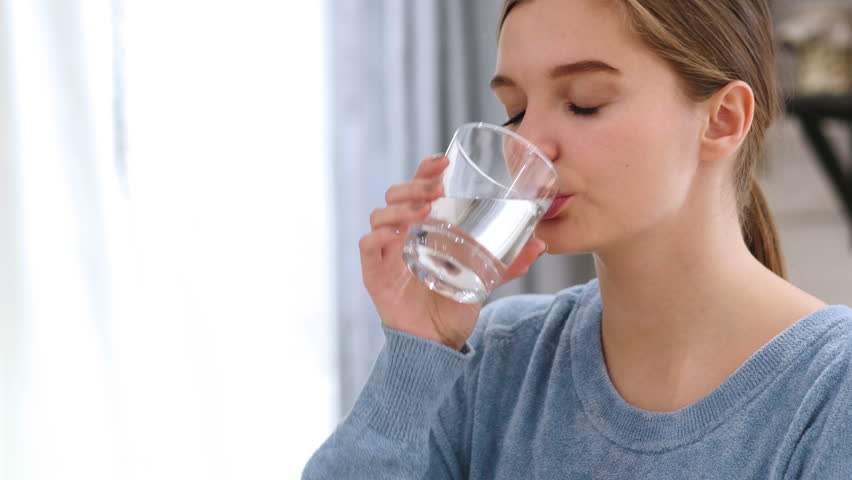 Sleep Can Help
Sleep is very necessary for the body as a tiring soul cam never be healthy and can never have glowing skin. So complete sleep of 8 hours is necessary for our body.
Physical Activity
One should exercise daily as physical activity delivers more blood circulation and oxygen to your skin cells and make it healthy.
Remove Your Make-Up
It is a good and effective way for skin glowing tips to remove your makeup before going to bed for sleep. With some night cream or makeup remover, it is necessary to sleep without any products pitted on your face to keep it fresh every morning.
Balanced Diet
Your diet also plays a significant role in your glowing skin. One of the effective skin glowing tips is to have a diet rich in vitamins to keep your skin cells healthy. Diet rich in Vitamin A and C plays a prominent role in glowing skin and gives a natural glow.