In this modern world, women with short height or tall height may often face many difficulties while doing online shopping or offline shopping. Women cannot increase their height when she crossed 18+ age but a few secret best fashion tips help to create an illusion of being taller. Unfortunately, there is no magic trick for tall women to look medium but a few secret fashion tactics help to give you an amazing look. Take a look at the best fashion tips for both figure types and look fashionable on every festive season or on your date or any kind of occasion. So girls stop worrying about your small height just follow these steps to look taller and beautiful. Diva's it's the right time to look beautiful on your big day and choose the best footwear, hairstyle, dress, gown, accessories that convert your taller height into medium height.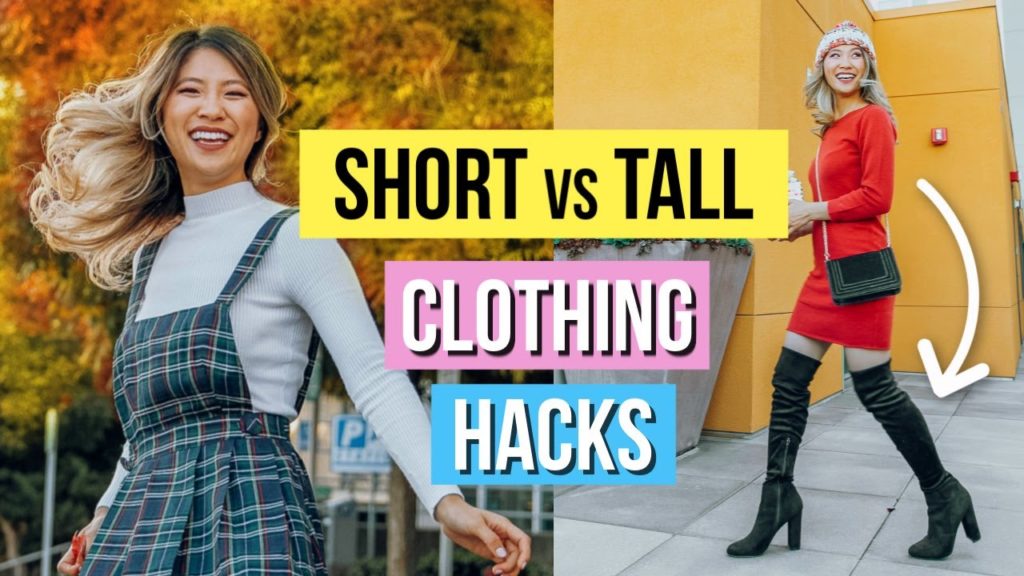 Top Best Fashion Tips For Tall Women
In the beauty and fashion world, women's have 5 feet 3 inches comes in a petite frame. In India, the average women's height is 5 feet which counts in the short height. Most women's think that wearing high heels can increase her height and she looks taller but if you wear high heels in a regular basis, it will directly effect on your health and in result, you will face this kind of problems such as back pain, foot pain, leg sprain, foot malformation and permanent injury in tendons and feet. Heels are dangerous to health, so girls stop wearing this in your daily life. Just change your dressing style and learn fashion tactics by following these best fashion tips.
Best Fashion Tips For Tall Women: The Do's And Dont's
If you are big and tall (more than than 1.80 meters), you might be looking for flood pants, mini dresses, crop tops while doing shopping from local markets or in malls. There are a few more fashion trends that look good in tall women. So women's update your closet and add these designs and clothing that makes your personality more eyes catching.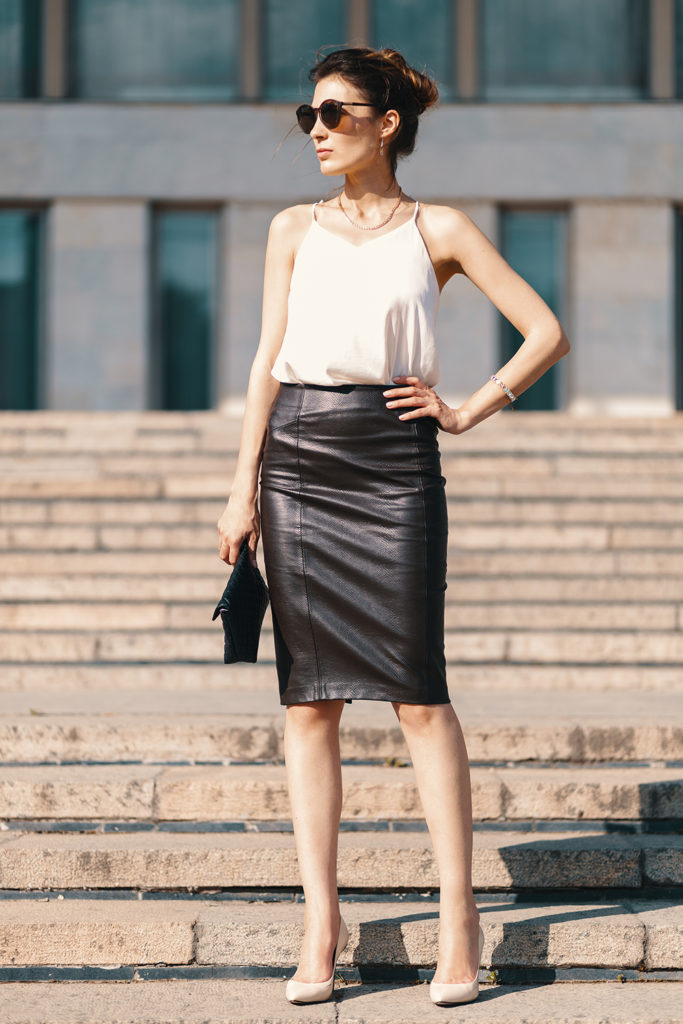 Maxi Length
There are various types of dresses and skirts available in a maxi style that suits every type of women, no matter if she is short or tall. For tall women's pick the extra-long items to get a feminine look. Maxi dresses come in various patterns and styles be it chiffon, cotton, georgette, and much more. You can wear a maxi dress with sneakers, loafers, and ballerinas.
Long Pants
Do you know tall girls look stunning when she wear pants? And the best part is she can wear any shape of pants such as skinny pants, straight leg jeans, jeggings, Bell Bottom jeans, etc. Tall girls are lucky enough because long pants emphasize the legs and make them look almost endless. Models with wide legs like flared trousers, boyfriend trousers, and culottes also suit tall women's. Always prefer to buy the special long size of trousers or pants so that you can wear on your business trip or in your office. Don't choose the crop top with these pants. Otherwise, you look more taller. Pants with flared, Marlene pants, and loose cut legs are perfect for tall women.
Androgynous Clothing
Girls with tall height look masculine in sporty or androgynous clothing. So avoid this kind of look if you are taller. Choose feminine styles like floppy blouses, pleated skirts, floral clothing, and flounce tops. You also wear blouses, shirts, tops with ruffles that will shorten the upper part of your body.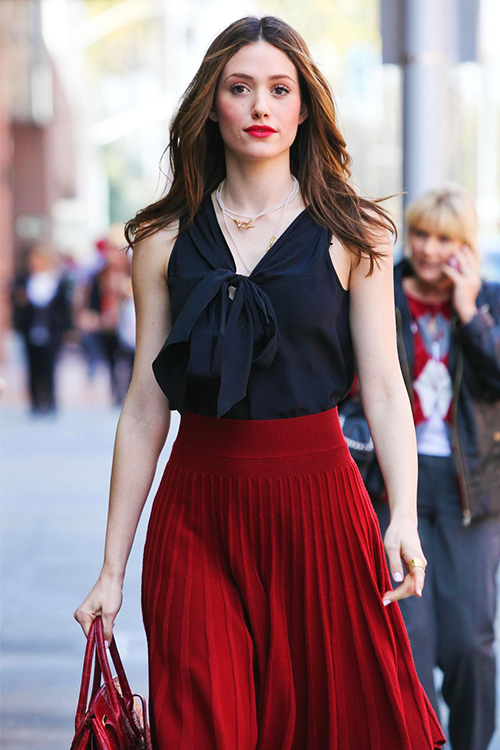 Waist Belt
Dresses with waist lacing or a narrow belt on the waistband, trench costs divide the figure of your body and make the body size appear balanced. Basically cuts and accessories divide your body part and people will think are you wearing a dress or two pieces set. A waist belt tied around dresses, trousers, and coats defines the figure and gives a charm to your middle of the body.
XL Accessories
Choose the accessories that come in extra-large. The larger you carry the more it will look more better and beautiful. Pick the tote bags and handbags and carry scarves, shawls, chains, etc. Buy these accessories from Myntra and get up to 80% OFF with Myntra coupons code. Women with short height carry clothes that have striking patterns. It's time to show courage by wearing large prints like geometric shapes, flower prints, block prints, and large checks. So girls, try these trendy fashion apparel and shine like a star wherever you are.
Best Fashion Tips For Little Women
Short Trousers
When buying trousers from local shops or in malls just keep one thing in mind always pick special short sizes and this type of trousers only comes in special brands such as H&M, Topshop, Boden, etc. These brands are affordable as compared to other expensive brands.
Ankle Free Bottoms
As a general rule midi-length skirts that end just below the knee and expose the ankle area is perfect for small height women's. So girls, mix match your apparels with other outfits like combine ankle free pants with loose-fitting jeans, pleated trousers with pumps, culottes that stretch the leg even more and you look taller without high heels.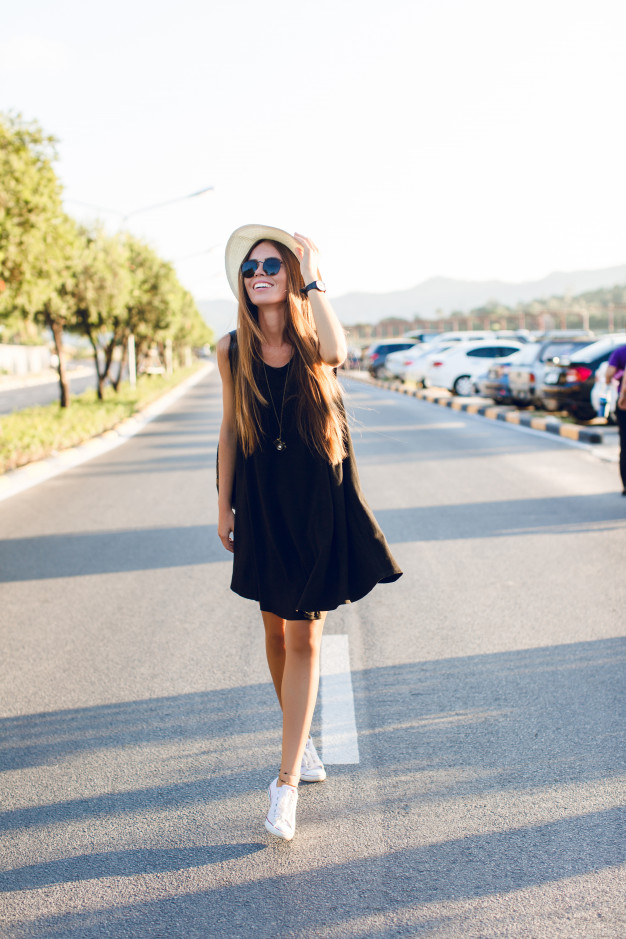 Tone-On-Tone
Do you know single color outfits create a visually larger body size? For short height women's it's the best outfit that she can wear anywhere like office, home, party, business trip, wedding, and much more. Wear a trouser suit or costume in a uniform color makes you look younger and taller in office or any kind of occasion or in the festive season. With a tone on tone made from a denim shirt and jeans or cream-colored trousers with a top in the same cream tone, you not only show more size but also a flair for trends.
Short Jackets
Women's with short height avoid long coats. It is true that long coats or XL coats are trendy, but if your height is short then avoid this type of fashion. Try to wear short jackets like short blazers, bolero jackets, or short blousons. This will ensure balanced body proportions and you look taller with a simple short jacket.
High Waist
The garments with a high waist can balance short legs perfectly and move the waist a little further up. High waist jeans, pants, skirts, and empire dresses enlarge by a few centimeters. Keep one thing in mind for blazers, coats, and jackets; make sure that they emphasize the waist.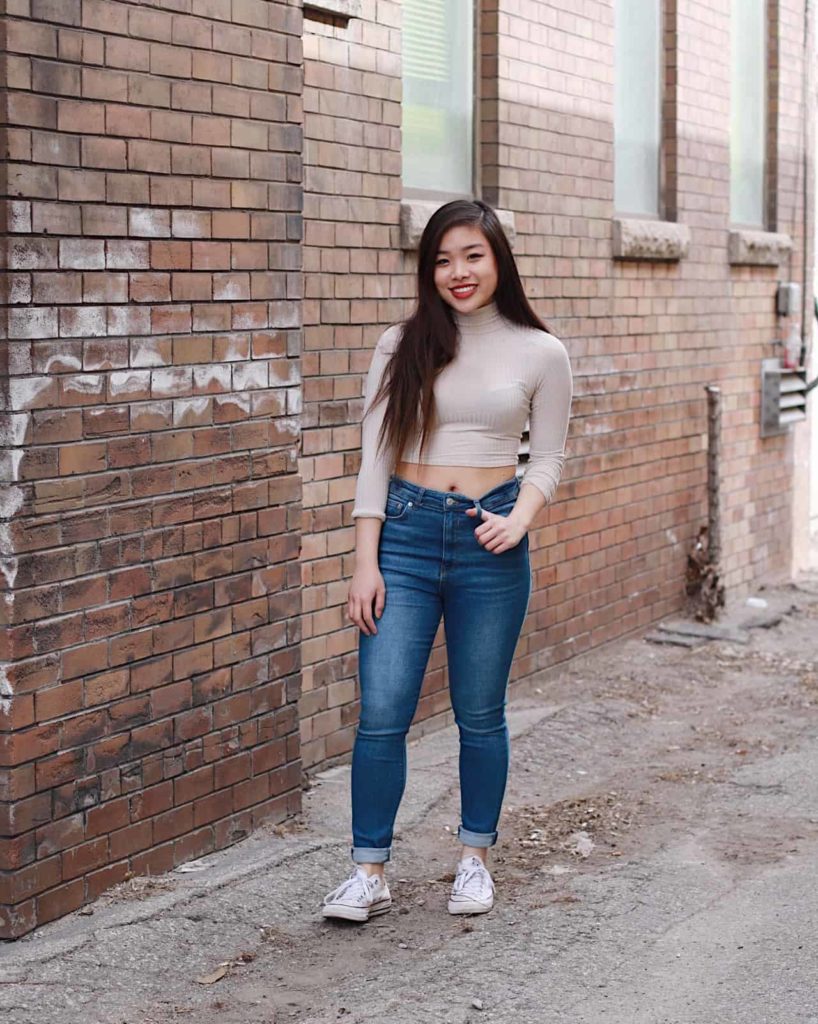 V Neck
Did you know v-neck stretches the upper body? so always prefer to buy v-neck dresses, tops. Try to wear v-tops with long chains. This will emphasize the cleavage and the best part is it lengthens the upper body.
Mini Cuts
If you are modern women and can wear any type of apparel then this time goes for mini cuts. For small women, miniskirts and short dresses emphasize the legs and make the entire body taller and longer without wearing high heels. Choose the skin-colored pumps which are an advantageous choice of shoes and can stretch the figure.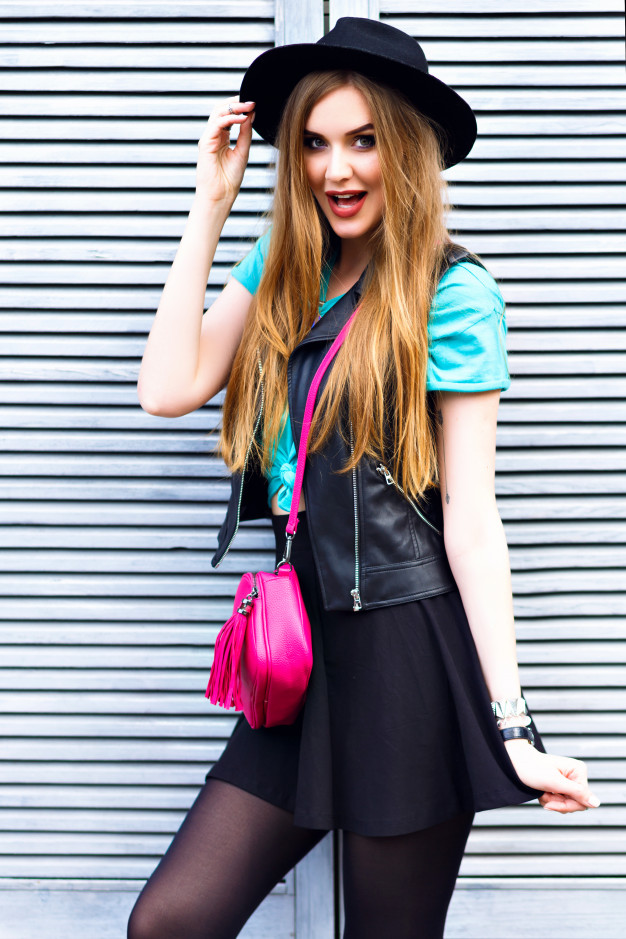 Figure Hugging Clothing
Loose style apparel or oversized cuts are not made for short height women's. Always choose the body-hugging dresses. If you are a little bit uncomfortable about over fat tummy then try to wear shapewear under the dress. This will maintain your body shape and gives you a sexy look. Short dresses with waist lacing are very comfortable. And the bonus point is pumps and ankle boots make the casual look more stunning and easy to take out.
So these are the top best fashion tips for both short and taller women's. If you like these fashion tips, don't forget to share with your best friends.