Having parents alive is one of the biggest blessings for children. But, do we take care of them and love them to the extent they deserve? Probably not.
Loneliness and isolation are generally associated with elders because they don't have a lot to do when they grow old.
At this particular age, almost all of their friends are gone, their health has compromised, and these are some of the reasons you have to be there for your parents.
Older age is a lifespan where parents need us more than they ever needed.
Listed below are useful gift ideas for older parents that can help you beat your aging parent's loneliness without doing anything extravagant:
1. Maintain A Frequent Contact
Aging parents always want to spend time with their children because that's what makes them happy.
It's almost certain that you call your mom and dad once a week. Now is the time to increase the frequency.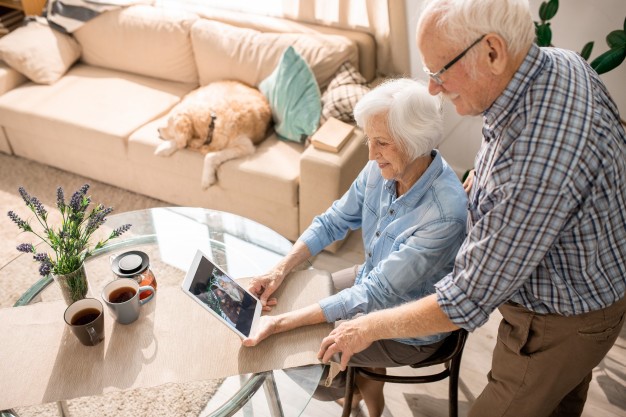 Believe us or not, they wait for your call like you used to wait for them when you were a baby.
You don't have to wait for a special event to contact them. Many children think it has to be a birthday or an occasion to talk to their parents, and that's the worst possible approach.
At an older age, parents usually don't have much to do, and they feel alone all the time. A phone call out of nowhere can make their day.
2. Visit In Person
It's a fact that maintaining frequent contact with your seniors is great; however, if you can visit them in person, there won't be anything better than that.
When it comes to a phone call, you can only hear them or watch them over a video call, but can you hug them? Obviously, not.
So, we suggest you visit your aging parents so that they can get rid of their boredom.
Do you remember the days when you were nothing, and they did what they possibly could to satisfy you? Now is the payback time.
First of all, it's best to live with your parents, and if it isn't possible, the least you should have to do is visit them regularly.
This way you can take care of their food habits as well.
3. Go Through Family Photo Album With Them
Whenever you feel your parents are feeling down, make sure you visit them with your family photo album.
No matter how alone they are, looking at those photos will make them feel over the moon. That's for sure.
Each and every picture will take them back to the days when they were young and had those moments with you.
If you want to make it even more fun, how about you frame a family photo and hang them in their room?
Looking at that frame will remind them how great the time was.
Moreover, going with a family photo album won't have to break the bank at all.
4. Surprise Them With Gifts
Everyone likes receiving gifts, no matter what the age of a person is. And there is nothing more valuable than getting a gift from your children.
However, we need to make one thing crystal clear; don't wait all year so that you can gift your parents on their birthdays or anniversaries.
A gift out of nowhere can help your parents get rid of their loneliness. Moreover, they will feel that they have their offspring who care for them and love them.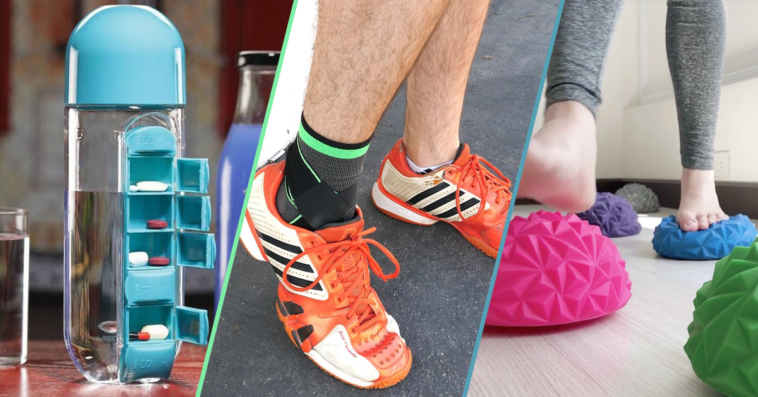 Now comes the question, what to gift to your parents when they have grown old? Is that what you are thinking right now? Hold your horses; there are plenty of useful gift ideas for older parents.
A foot massage ball, a water bottle, a chunky knit blanket, a recliner chair cover are some of the best gifts options.
You cannot imagine how happy will they be after receiving presents.
5. Make Them Adopt A Pet
For bored and alone parents, a pet can be the best companion. There is no way a pet can replace human companionship; still, it'll be a good enough option to engage them.
As a child, you should choose a pet, keeping in mind your parent's preferences. Many people like cats, or dogs, so it's better to talk to them before bringing them a pet. If they are fans of dogs, consider dog boarding kennels Melbourne services to make their live easier.
There are plenty of advantages of caring for a pet, such as spending your time productively, having mental satisfaction, etc.
Researches have proved that caring for a pet can help trigger the brain's chemical reaction that results in an increased production of serotonin.
Apart from that, having a pet around them won't make them feel alone anymore.
Just imagine, how cool will it be to watch Netflix seasons having a puppy alongside? Amazing!
6. Encourage Them To Travel
Encouraging your old parents to travel is an ingenious way of beating their loneliness. However, choose a travel destination keeping in mind their physical health.
If you have time, we recommend you take them on a travel trip so that you can take care of them in the best possible manner.
Do you want to make it even more fun? How about you take other siblings so your old parents can relive the moments they had a couple of years ago?
People generally think that travel only inspires youngsters, but it's a wrong perception. Age has nothing to do with exploring the world, and it's a fact.
One more thing – if your parents like to visit one particular place, make sure you take them there because it'll be a source of pleasure and satisfaction for them.
Verdict
As parents age, they need more of our love and attention. By the given list of useful gift ideas for older parents you can do so.
Youngsters don't pay close attention to their parents because they have much to do for themselves, but that's not an excuse at all.
We hope you have enjoyed reading the article, and it has helped you understand how to beat your aging parent's loneliness.
So, which one of the aforementioned ideas stood out for you? Let us know!