"Food is the ingredient that binds us Together".
India is the land of various cultures and tradition that have played an influential role in making our country a famous tourist stop. When you talk about Indian continent, the first thing that comes to mind is the Indian food. Indian food is worldwide famous and it is always a delight to taste different cuisines of India. Every cuisine in India is characterized by a variety of different herbs, spices and technique used. Every region in India has the worldwide popularity of different cuisines it serves around the globe. South Indian Meals is one of the most famous cuisines of India for which people across the globe come to taste here in India.
When it comes to South Indian cuisine, usually you think about idlis and dosas. But South Indian food comprises a long non-ending list of food dishes and recipes. Every South Indian dish brings an enchanting experience when you taste them. It is actually the best way to treat and pamper your taste buds. They bring the best of the best dishes that are the combination of six flavours that are sweet, sour, salt, bitter, pungent and astringent.
List of Top 5 South Indian Cuisine
South Indian breakfast plate brings a glee on the face that includes numerous dishes that you can taste. Your plate will have dishes like Dosas, Idlis, Vadas, Uppuma, Savorypongal and chapatis. Appetizing chutney is a tradition in every South Indian Thalli you will come across. No plate is served without the delicious hot curry that could be the 'tasty hot sambar' or the delighting kurma or vada curry. How can you forget the tumbler of filter coffee that is always included and kept at the table of breakfast when it comes to eating 'South Ka Khana'.
They serve you with great dishes when its lunch or dinner time which comprise of at least 3-4 dishes. The dishes that you get to taste include traditional Paruppu And Ghee is eaten with rice,  Kuzhambuorsambhar and many more. The best and delightful dish that you can't even think to leave is the Rasam. Just have a sneak peek at the top South Indian dishes that you should not miss whenever you visit South region of India.
IDLIS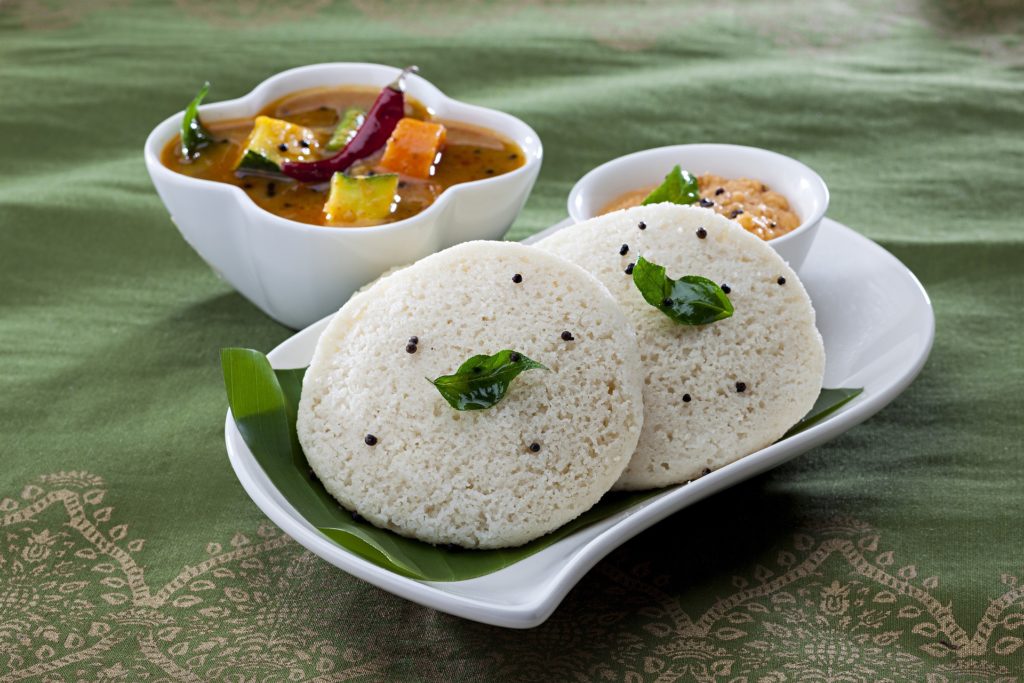 Idlis top the list of the South Indian meals. Also, acknowledged as the Steamed rice cake in almost every foreign country is the mouth-watering dish made of rice. Every South Indian breakfast is incomplete without these 'Yummy Idlis'. Idlis have not only become favourite of people living in South region but you can easily find these in the Northern and Western region. It is a treat to your taste buds eating Idlis with the luscious sambar curry made from healthy vegetables and the dainty 'Coconut ki Chutney'.
MASALA DOSA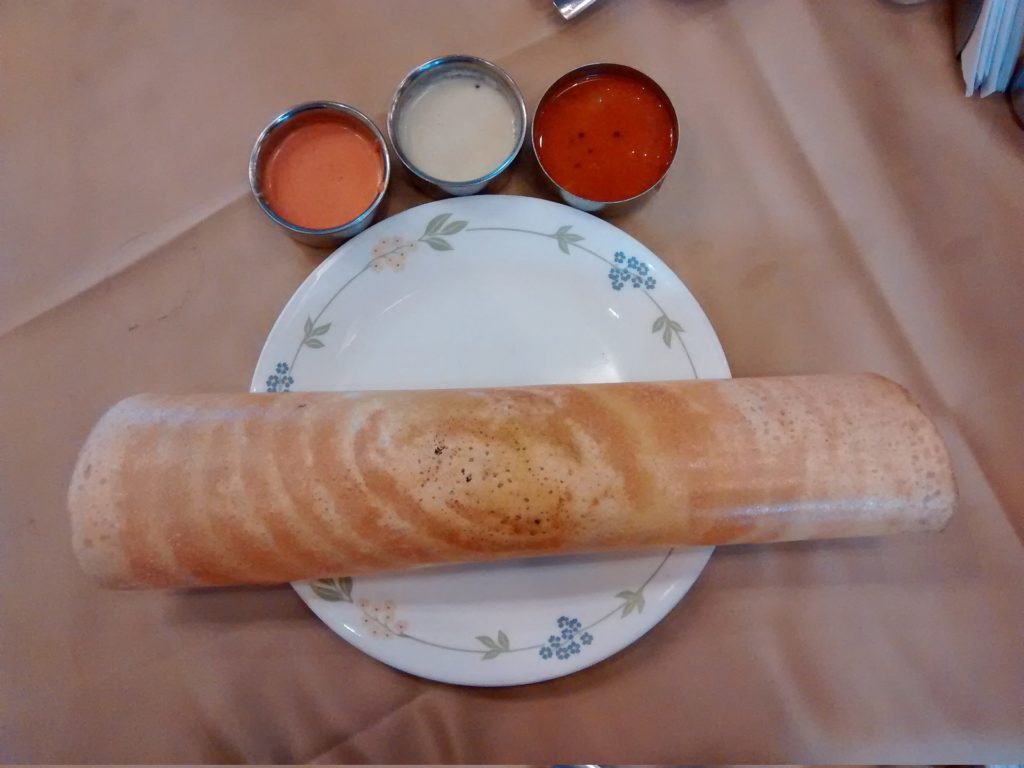 Masala Dosa is the traditional South dish made from rice. This delectable dish can be eaten at any time of day. Dosa is the famous twisted South-Indian dish that will give you a variety of different taste with every different filling. They are generally presented with a backup of hot and acrid lentil soup called sambar and some velvety coconut chutney regularly enhanced with mint or curry clears out. Dosa is that one dish whose taste and flavour can be easily changed to be creative variants for fillings like mashed potatoes, cheese, vegetables and much more.
VADA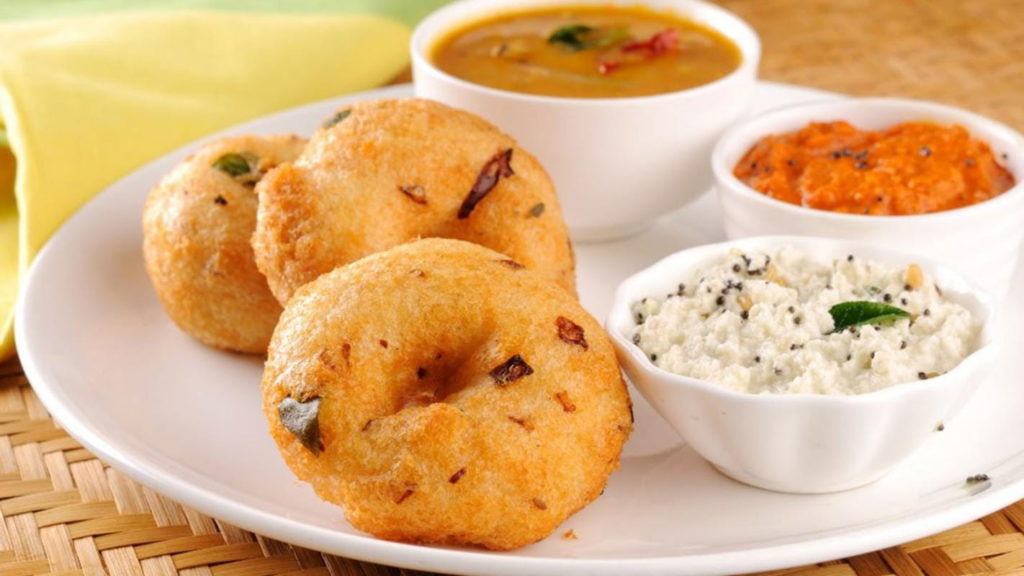 South Indian food is considered a very light and healthy meal. Vada has always been the favourite meal and has always made the dining table more palatable. Cravings for the deep-fried crisp dish but something healthy, there can be nothing better than this mouth-watering Vada. They are produced using dark lentil blends and are tenderly spiced with curry leaves, cumin, peppercorns, and stew and in some cases contain gentle clues of onion. They are crunchy squanders, best delighted in hot with an appetizing spread of coconut chutney.
UTTAPAM
Uttapam is the traditional dish which can actually be explained as the combination of pizza and pancake. This dish is a hybrid whose base is made from the fermented rice mixture that is poured onto to the hot pan to get cooked. The dish is made palatable with the beautiful garnished vegetables that you can relate to the delectable pizzas. This authentic taste is a delight to have. How can you forget those mouth-watering chutneys to enhance the flavour of this dish? You can treat yourself with this awesomely tasty Uttapams even without the chutneys.
APPAMS
Another delicious South Indian dish without which the south cuisine is totally incomplete. Appam with Istew is what you need to have on your plate and then definitely you will forget the rest world. Appams are the pancakes cooked from rice just like dosa is made. These luscious pancakes are soft, fluffy and are served hot with the freshly prepared istew or ishtu. Istew is the traditional supper of Southside made prepared from coconut and served with these Appams to enhance the taste and flavour of your taste.