Smartphones are one of the biggest inventions that changed the lives of billions of people in the world. Smartphones have been an amazing invention and have helped make a lot of lives easier because it brought together a device that can help satisfy all your electronic needs. It became your phone, laptop, mp3 player, your tv, and so much more in such a small device.
So, today we have put together a list of 10 of the smartphones that are stylish and really cool looking. These phones are all amazing and if you do not care much about phone specifications then you must have one of these because they are simply amazing.
So, we are going to look at 10 of the most stylish smartphones and we are not having them on a list and they are not in any order. They are 10 phones that we felt was really amazing and had a place on this list.
So, let us get to it.
1. iPhone XS MAX
The iPhone XS Max is the phone that Apple always wanted to launch. It has a big screen with vibrant colors. Still, this model of iPhone has a notch and an edged OLED screen. This is a stylish phone with amazing features. The major feature is the speaker of the phone positioned with the ability to record stereo audios. This model of iPhone has HDR display and flash storage capacity of 64GB, 256GB, or 512GB with 4GB RAM. Also, it has an amazing camera with the 12MP picture quality for taking pictures in low light. This phone is worth than all the previous models of Apple. If you have been a font of using iPhones, then you'll surely love this latest model of Apple iPhone. All in all, a great job has been done with iPhone XS max for having the most wanted features.
2. Samsung Galaxy S9+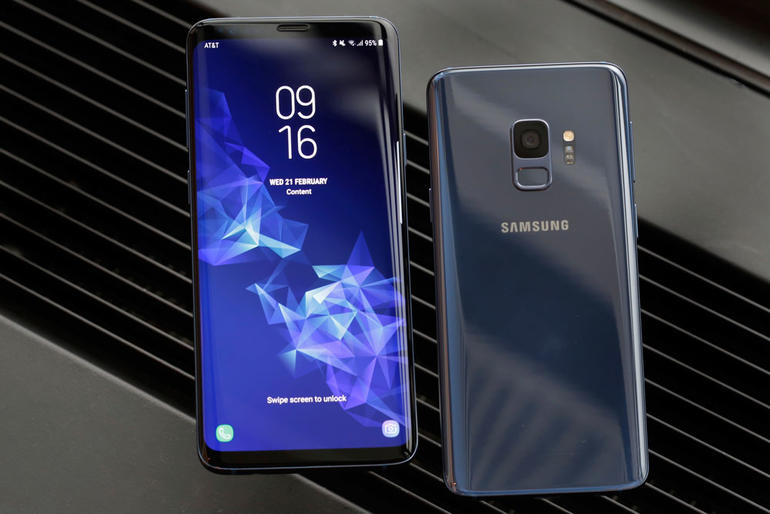 The latest stylish smartphone is Samsung Galaxy S9 Plus. This phone of Samsung has amazing features and specifications that you must have been wanted to own in your smartphone. If you are looking to buy a new smartphone, then it is favorable to buy this phone both in terms of features and look. The phone comes with 64GB internal storage and 6GB RAM. The amazing feature of the phone is that it has a 12MP rear camera and 8MP front selfie camera. As this phone is offered in different colors, you may select the desired color you want. Moreover, the phone has many other amazing features and is a great phone to have.
3. Samsung Galaxy Note 8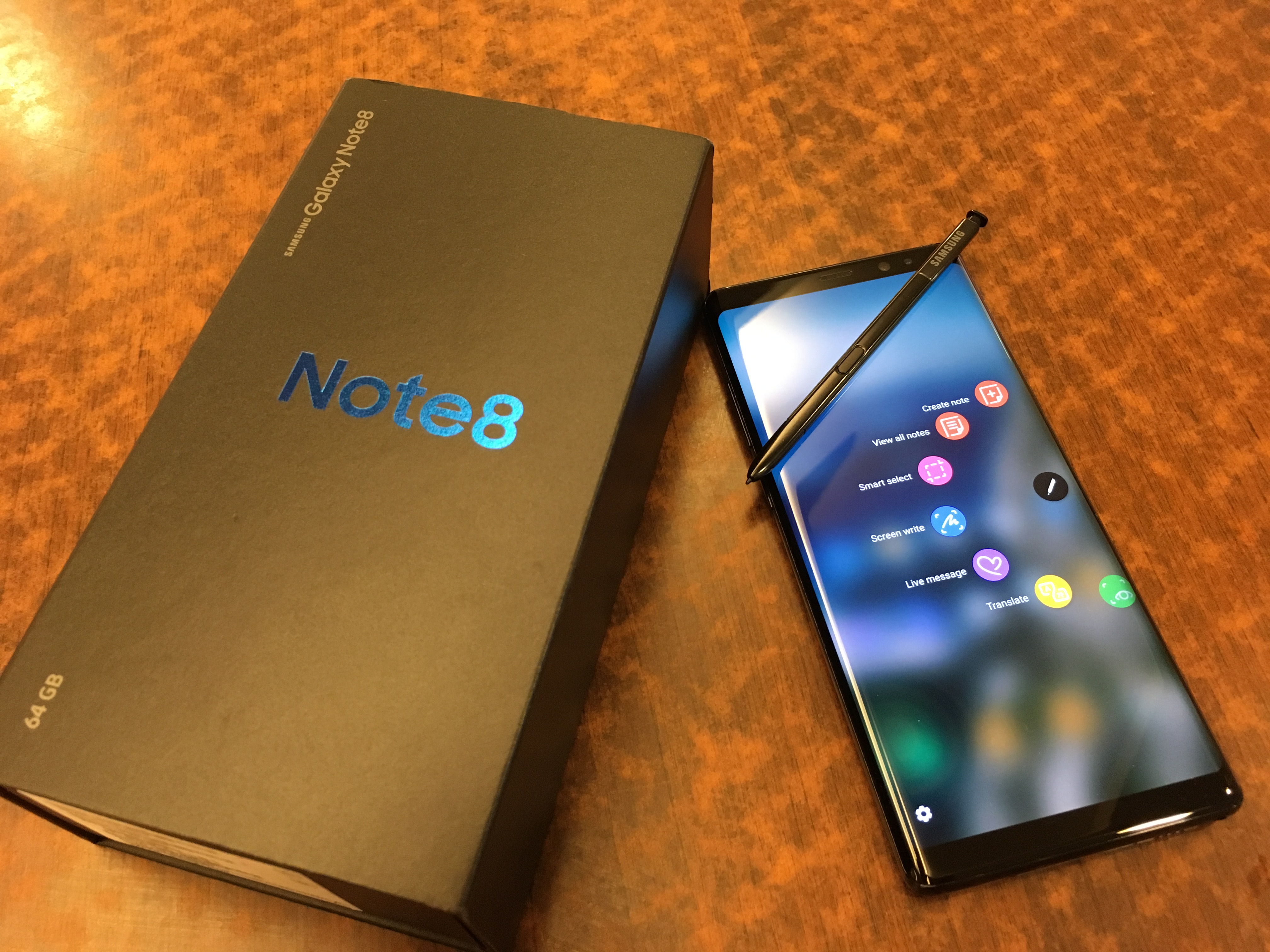 The Samsung Galaxy Note 8 is a really amazing looking smartphone. With some amazing curves that is there even on the display, it is an amazing phone to have. It has great specs and features and is a great pick for the office people have a constant use of their phone. If you want a phone which can help you at your office and also look great at parties, then this is a great phone for you to get. With its killing formal looks and sharper curves and amazing features, this is a great smartphone to have.
4. Honor 8C
This smartphone launched in October 2018 has the supercool look with great specs and features. This smartphone is worth in terms of attributes and price. It is a low budget smartphone with latest features.It has an edge to edge display screen that makes it look amazing. The phone packs 4GB RAM and 32GB internal storage that can be expanded to 256GB. It has a removable battery with 4000mAh power. The phone has a good camera quality. It is a dual SIM smartphone. And this is not all, this phone also contains sensors including fingerprint sensor, face unlock, accelerometer, proximity sensor and more. Overall this smartphone is good to buy in terms of look, quality as well as economically.
5. Xiaomi Mi Mix 2
The Xiaomi Mi Miix 2 came out with some great excitement but hasn't lived up to the expectations of the users in the prospect of the features and specs of the phone. But even it is not one of the best working smartphones available, it is surely one of the best-looking smartphones you can buy. The phone has an amazing edge to edge display and a has only one bezel at the bottom giving it a unique look compared to all the other smartphones out there.
6. Samsung Galaxy A9
Samsung has another amazing looking smartphone in their collection and has a wide variety of good looking phones with them. The Samsung Galaxy A9 has an amazing glass design and look making it a unique model. The sharp features on the designs and the glass finish, they look great together. It is good looking and is a cheaper version for those who can't afford a Galaxy S series. If you want a phone which can help you at your office and also look great at parties, then this is a great phone for you to get.
7. One Plus 5T
OnePlus 5T is an amazing looking smartphone and has some great sharp features. There is not anything extra added to the design but the way the speaker and the bezels and all come together looks great. It has a great battery life and some amazing features and is economical too and is one of the best smartphones available.
8. Moto X4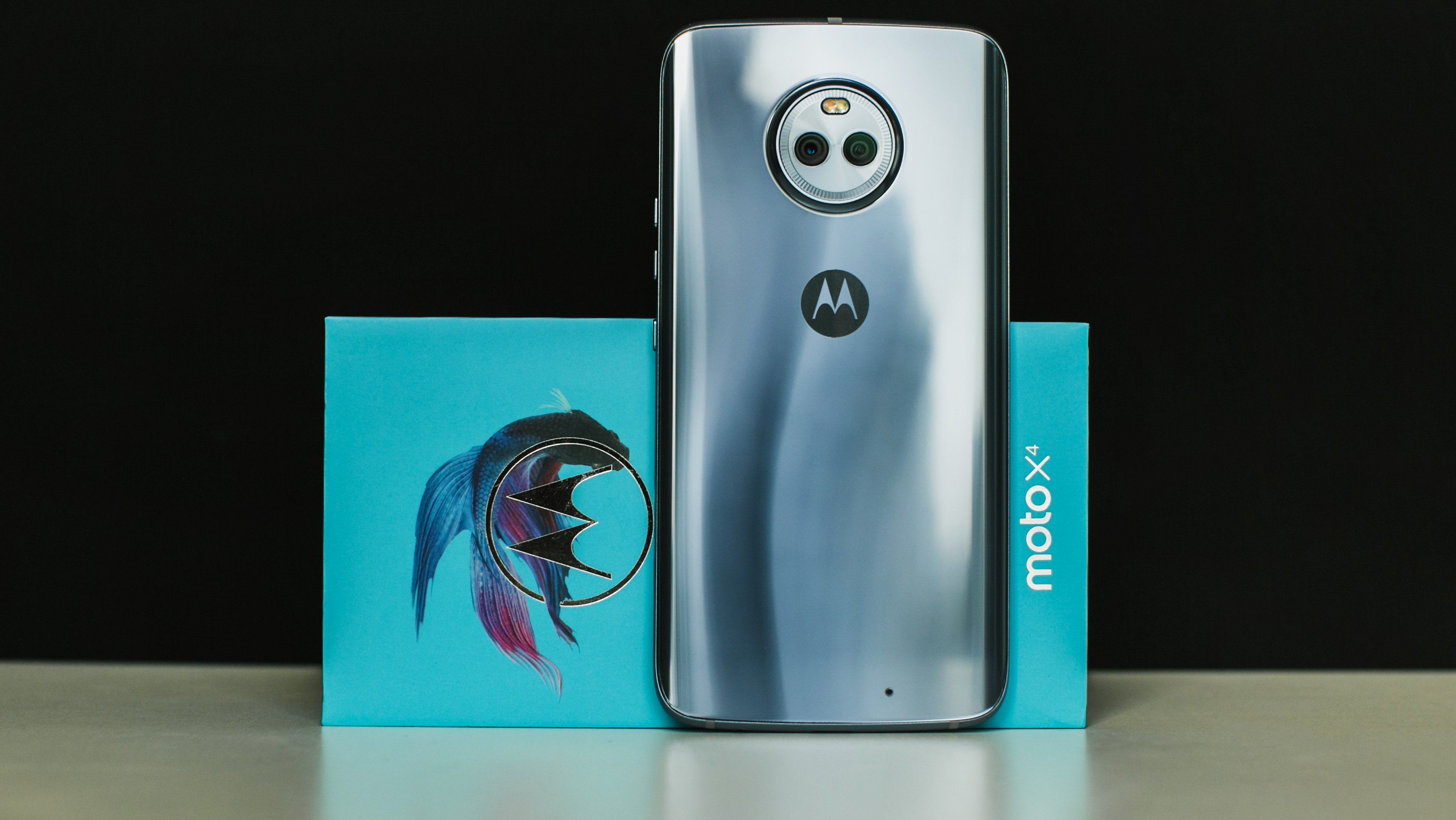 Moto isn't a popular brand nowadays but their Moto X4 is a cool and unique looking smartphone. It has great glass and metallic finish to it and the phone is all curved on the edges making it feel really good to hold. The other notable design extension is the camera, the camera on this phone is embedded in a larger round projectile which makes the camera look really sci-fi. But this does decrease the quality a bit, but the phone looks really great and should be your pick if you are going for a stylish phone which is unique.
9. OnePlus 6
This is a very recently released smartphone and has some amazing features. But putting aside the features the phone looks amazing as well. With a glass and metallic finish variation available, this is a great phone to have. The phone even has a woody texture back cover available for it, making it really unique. With bezel and notch, both put together, this is a great phone to have for users.
10. LG Q6 Plus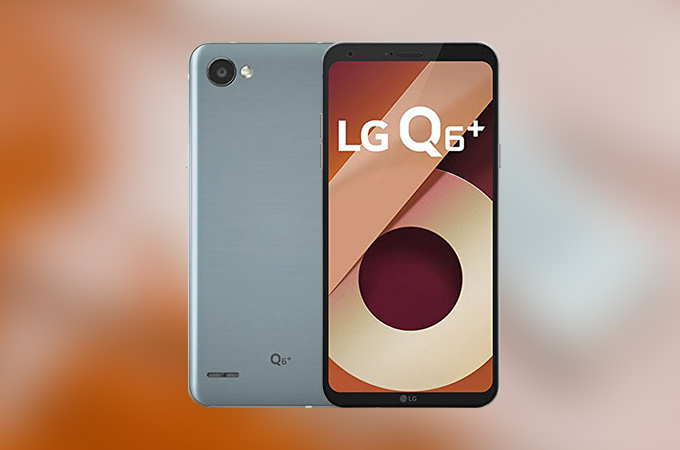 LG has had its ups and downs in the smartphone business but the Q6 Plus has to be one of the best-looking budget smartphones. The phone is powered with quad core and has many sensors in it. The LG Q6 Plus is available for a very low price and for that price range it has some amazing looks and features. You can definitely consider this if you are a bit low on budget.
As you know Smartphone market is growing at a fast pace and companies are implementing edge cutting technology to make their better more advance.  We have tried our all resources to gather the right information. However, we may have skipped to add some stylish smartphone models in this list, please let us through your comment. We Would really appreciate!
Read Also: Top 5 Cheapest Smartphones under Rs 10,000 you must Buy