Hey girls! What is the most potent part of your body? What do you like the most that make you look more elegant? The answer is your Hair. Hair is the part that completes you and adds uniqueness to your physical personality. Of course, most girls love to show off their HairHair if they have a silky and shiny texture at parties or occasions. Moreover, anyone is believed to hate and hide their body hair but loves to beautify and flaunt their head hair as they make someone more presentable discreetly. Due to many factors, a hair care routine has been the top priority for adults, especially women, to avoid public embarrassment or shyness.
Likewise, skincare routine, paying heed to the desires and Hair needs is essential. Practical applications will address the different problems and give you healthy hair, free of dirt and other conditions. Multiple parameters make your hair sturdy and shiny, so it's obvious to show endeavour for it. You must agree that your scalp and hair endure the same challenge that your skin faces due to sun exposure and environmental pollution, giving your hair more split ends. Now is the time to start pampering your hair with an excellent daily care routine and look after them the way you look after your skin.
Step up your hair care game with this basic daily routine to keep the frizz and damage at arm's length, and you will enjoy your silky smooth hair in the upcoming days.
If you have been looking for a hair care solution, then here are some hair care routine tips for women:
Use Oil:
Oil is the most powerful tool to give shiny texture to your hair. Since traditional times, this method has been effective in demand, and old generation women now have long, healthy hair. Massaging your hair scalp will help improve blood circulation and provide the most needed moisture to your hair. At last, You will be in love with hydrated hair, which seems to be nourished with potent nutrients. Oil is the most valuable source of moisturization to lessen hair dryness and lifelessness. And, you will love your shiny hair strands later.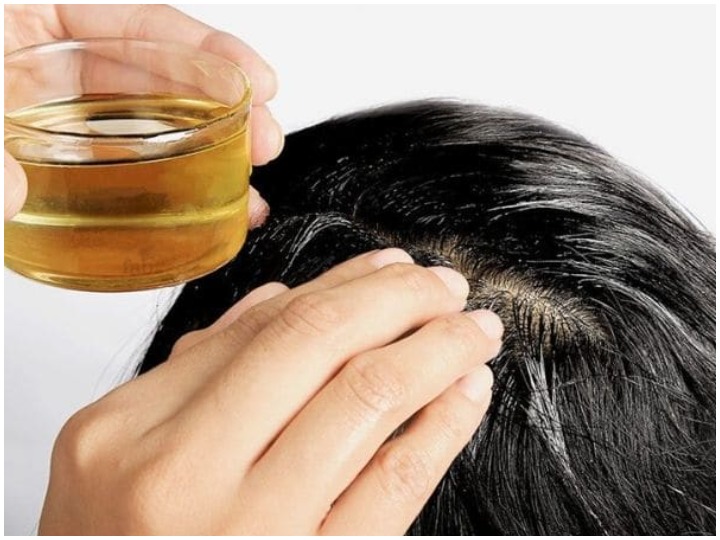 Effective Hair care oils to use
Some effective hair care oils must be in use as a part of the hair care routine.
Coconut oil
Olive oil
Almond oil
Some more info is below:
For dry hair
These respond well to the oil massage and become easier to handle. People with dry hair must apply oil to their hair roots and strands. Make sure to leave it the whole night to let it pass through your hair before washing it off.
For dandruff hair scalp
You can pour a few drops of one of the best essential oils, namely tea tree oil or rosemary oil, into a usual coconut or almond oil and then gently massage it on your scalp area, thereby saturating it to the hair length. It is the most crucial step if you encounter itchiness or dandruff on your scalp.
Cleansing as a part of hair care routine
Do you know how imperative is it to have a clean scalp and clean hair to enjoy the beautiful and bold locks? The clear answer is that the scalp looks dirty if the sebum thrives at the hair follicles, leading to undesired oiliness and a dreary look. So the best option is you ought to be using a sulfate-free shampoo to cleanse your scalp. It will help you clear off the oils and helps you have a fresh and neat scalp. First and foremost, the shampoo eliminates the dead skin cells from the scalp and improves hair growth without constraints. Now look ahead to get clarity on how to wash your hair according to your hair type:
Oily Scalp
Have an oily scalp? You must often wash your hair to keep sebum from building up on your scalp because extra oil will make your hair appear sticky or greasy. Women do not have to wash their hair daily but keep them cleansed on a routine based on how oily their hair looks and feels.
Normal Scalp
People having normal hair and scalp may wash their hair whenever required. Such people can wash off their hair twice a week or based on their needs. Because the hair on a normal scalp does not get greasy or dry quickly, you can use soap-free hair shampoos to balance the pH of your hair. It will ensure that cleansing your hair will not affect or nullify its nourishment.
Dry Scalp
Is your scalp dry and troubling you? Remember to avoid washing your hair daily because it will only keep your scalp drier. You can end up shampooing your hair once a time in a week. A paraben-free shampoo can benefit your hair since it can dry up hair. You can opt for a sulfate-free or paraben-free shampoo that lathers but is not as obnoxious on your hair. You can use something like mama earth onion oil shampoo or tea tree shampoo, which contains no chemicals. However, it is also a lathering agent and very gentle to your hair.
Moisturisation
Hair Conditioners indeed help restore moisture. It will help if you lock in nourishment that will not get cleared off. It balances the hair shine for the long term. Once your hair is dry and is free of any prior product, applying hair serum at this stage will reinforce your locks, prevent the frizz and help you detangle your hair very easily. Also, it is a necessary step for people having curly hair, they tend to be dry and frizzy. The goal is to moisten them and keep them from dryness by using gentle hydrating products. Some products that act as hair nourishing agents are:
• Serum
Inventors have designed hair Serums with active constituents that go into the deeper layer of your hair. They are often used to prevent frizzy hair and may even save your hair from environmental factors.
• Conditioner
Though conditioning your hair after shampoo suits all hair types, women consider it the best for curly hair. Because of the moisture, they add to the hair, making the detangling process more straightforward and effortless.
Hair Conditioner for hair care routine
A Hair conditioner might not suit you if you have oily hair since the existing oils from your hair are enough to maintain the nourishment and shine of the hair. Nevertheless, you can use a conditioner on your hair strands to safeguard your hair from extreme harm due to the UV rays, air pollution, exposure to chemicals, free radicals, etc.
You do not have to skip a conditioner if you have normal or dry hair. It will be helpful if you use a hair conditioner after shampooing your hair every time. In contrast to oily hair, normal or dry hair does not have an appropriate quantity of natural oils on the scalp. Therefore, a conditioner will be an add-on feature to maintain the much-required hydration, shine, and protection.
Detangling Process for hair care routine
Right Way to brush your hair:
The process of untying any tight knots formed due to shampooing is named Detangling. Hairstylist or experts often recommend their customers not to brush hair when they are damp. It is because of the hair breakages. Even while blow-drying or air-drying your hair, You must ensure they are dehydrated. It denotes that you can quickly spread any product used in your hair evenly—for example, serum or a leave-in conditioner. Moreover, there is no particular hair brushing norm. Hence you can frequently brush in a day.
• Firstly, You must always untie any clumps or big knots with your fingertips which is detangling.
• Secondly, You should start softly brushing the lower section of your hair to untie all the knots and gradually head towards the ends of your knotted hair strands.
• After that, at last, make sure to brush your hair downwards from the hair roots gently.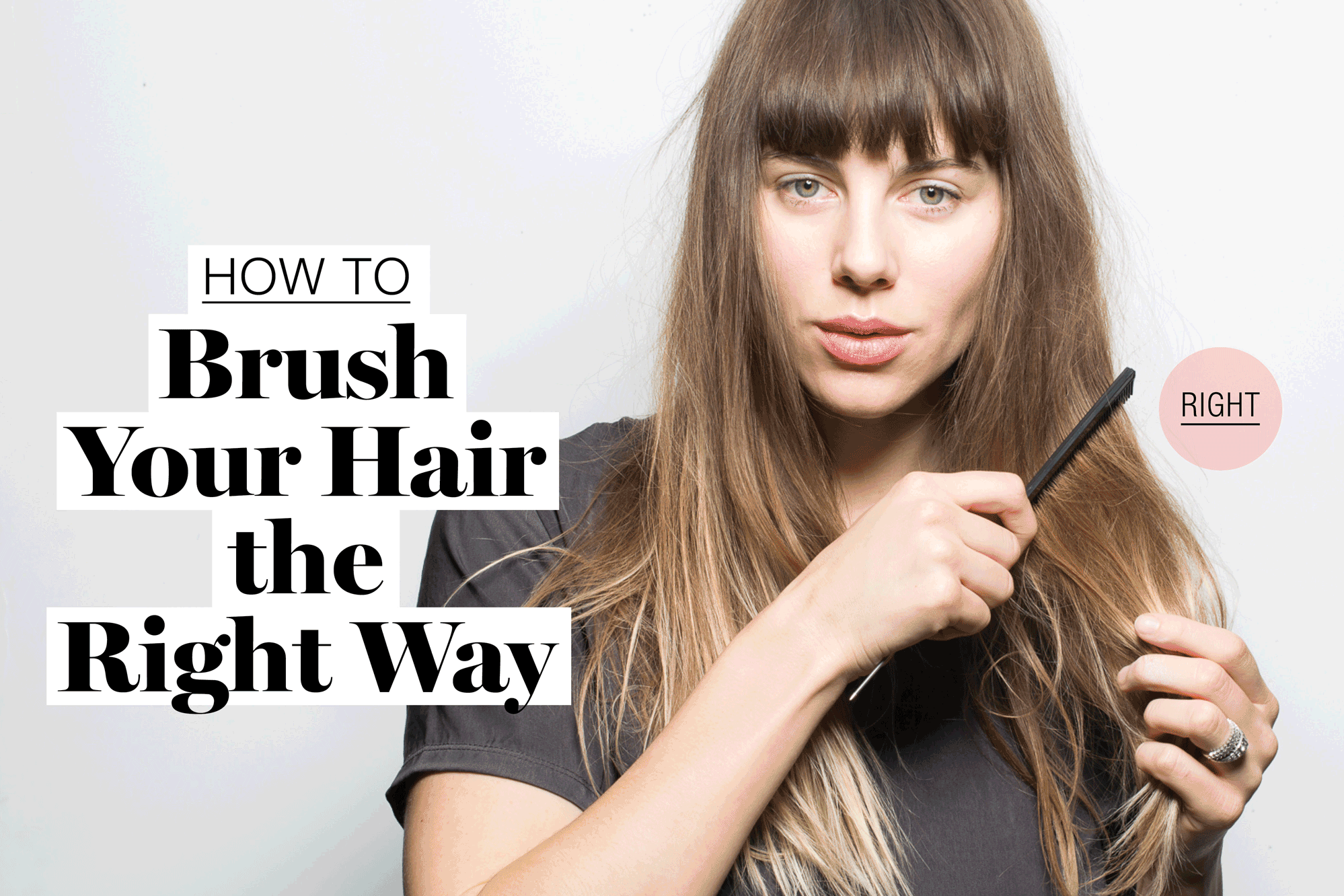 Tools to use for detangling:

• Wide-tooth comb
• Fine tooth comb
• Round brush
• Brush
Safeguarding hair for following hair care routine
Nowadays, you may encounter people who are waiting at the bus stop during scorching summer and get exposed to extreme heat, or some people encounter sun UV rays in other ways. Also, most women use straighteners, hair curlers, hair dryers, etc., to give themselves an elegant appearance. But, providing this amount of heat causes damage to the hair structure and can make their hair susceptible to breakage, crack and even split ends. Hence, it is vital to use a heat protection spray to shield your hair from this damage.
Styling for hair care routine
You must protect your hair with the help of heat protection hair spray before leaving your place and get those hair locks styled. Moreover, you can always go in with foam spray to keep your hair in place or mousse if you need a little volume at your roots.
Nutrition for hair care routine
Your hair care routine is partially done if your hair lacks sufficient nutrients. Nourishing your hair is not possible with supplements or tools but also with good nutrients. It is the most significant point and can be pursued at all stages of your hair care routine. If you want flawless and healthy hair, ensure that your meals contain the essential nutrients for your hair care.
Essential hair care Nutrients :
Your hair care routine also includes some good nutrients that you can also see in the picture below.
• Protein, Vitamin B12, E, Omega 3 fatty acids, and Vitamin D.
Conclusion
Make sure that you follow these tips for your hair care routine to avoid any hair problems due to negligence. Then see the gradual improvement in your hair volume and texture to make you fall in love with your hair.