The fourth day of the valentine week is Teddy day and the mood of love and romance is already in the air. This special day gives you ample opportunities to express your love by giving the cutest and adorable gift i.e teddy bear. Gifting a teddy bear is the best way to express your love in this romantic season. Every girl deserves love and respect and teddies are the best gift for every woman because whenever she is depressed and sad she loves to cuddle teddy bears and this will change her mood and give happiness. Time to pamper your partner who has stolen your heart with the best teddy day gift ideas. Celebrate this day with the utmost love and emotions by sending the gifts the one you love the most in this world. Feel the magical power of love on this valentine's day.
The main reason why girls love teddy bears is they are very soft and cuddly and it's the best gift in soft toys. The cuteness can cheer up your mood and you can hug teddy bears every time whenever you want. Make sure you celebrate this day in the most beautiful way and for that, you have to plan something surprising. Long-distance relationships are difficult to handle but you can express your feelings by sending the gifts online to your soulmate.
What Messages Does Teddies Color Convey?
Do you know like every rose color has its meaning, same as different types of teddy colors has its own significance and meaning. So before you buy any teddy bear from local markets or online to your loved ones, make sure you choose the right kind of teddy bear color for your beloved ones.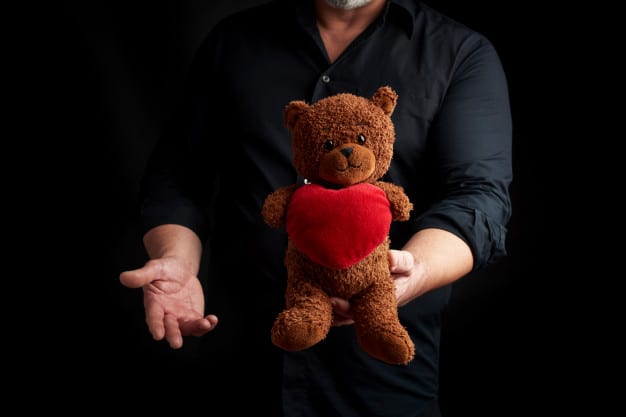 Pink Teddy Bear
The pink teddy bear describes the meaning of unconditional love, affection, and compassion. When your loved ones accepted this teddy bear it means she accepts your love proposal with a huge smile.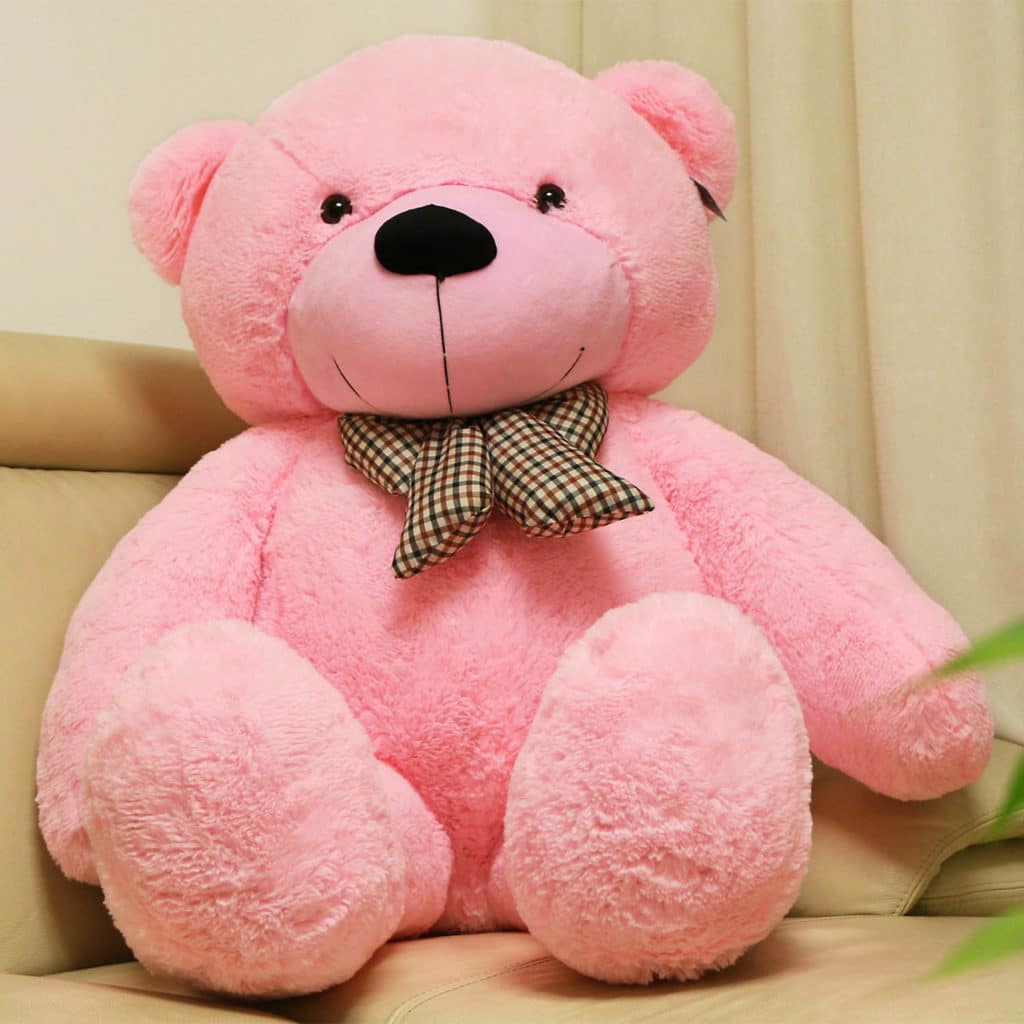 White Teddy Bear
A white teddy bear has its own beauty and represents innocence and beauty. These types of teddy bears you can gift to anyone like friends, family and off course your lover. So if you are planning to start a new beginning on your relationship then this gift is the perfect choice for you.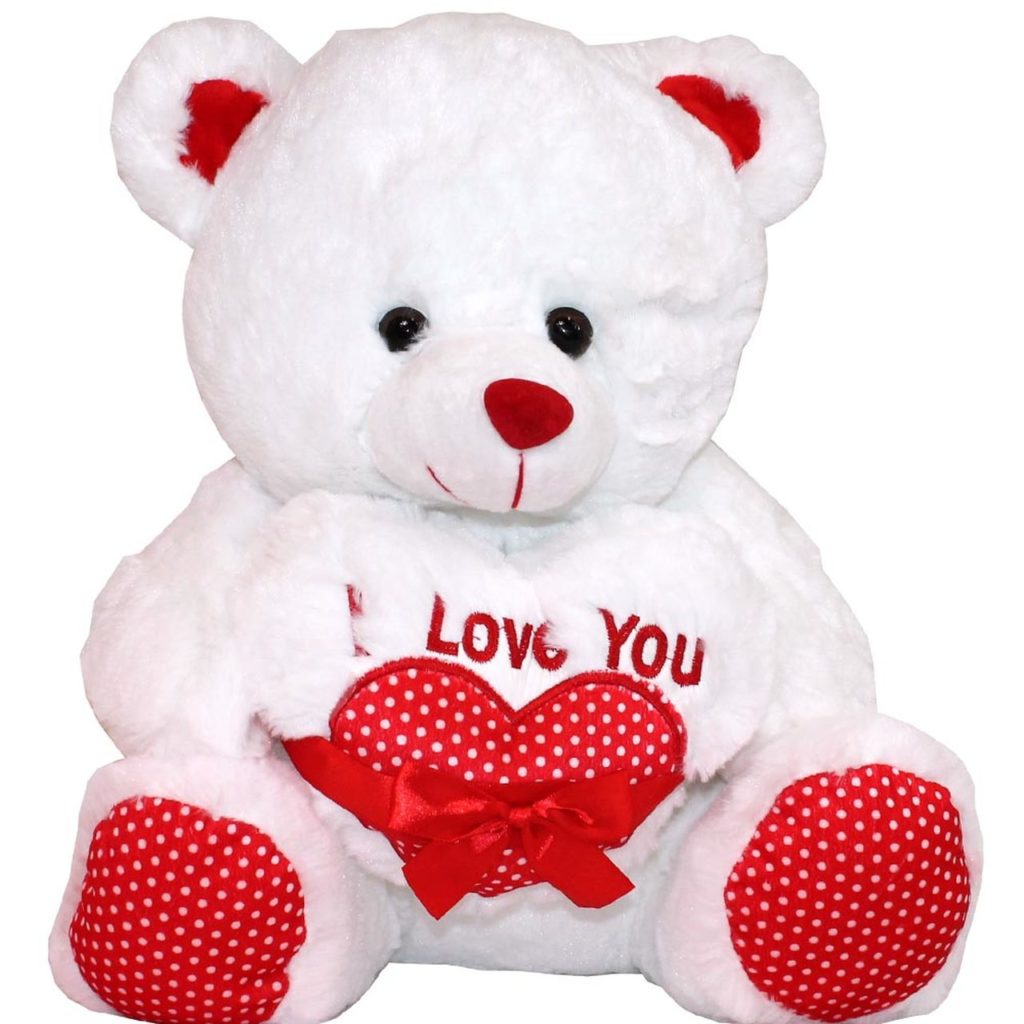 Red Teddy Bear
Red is the symbol of love so this proposes day to pamper your love by giving a cuddly, sweet, cute and huggable red teddy bear. Your lover will definitely fall in love with you.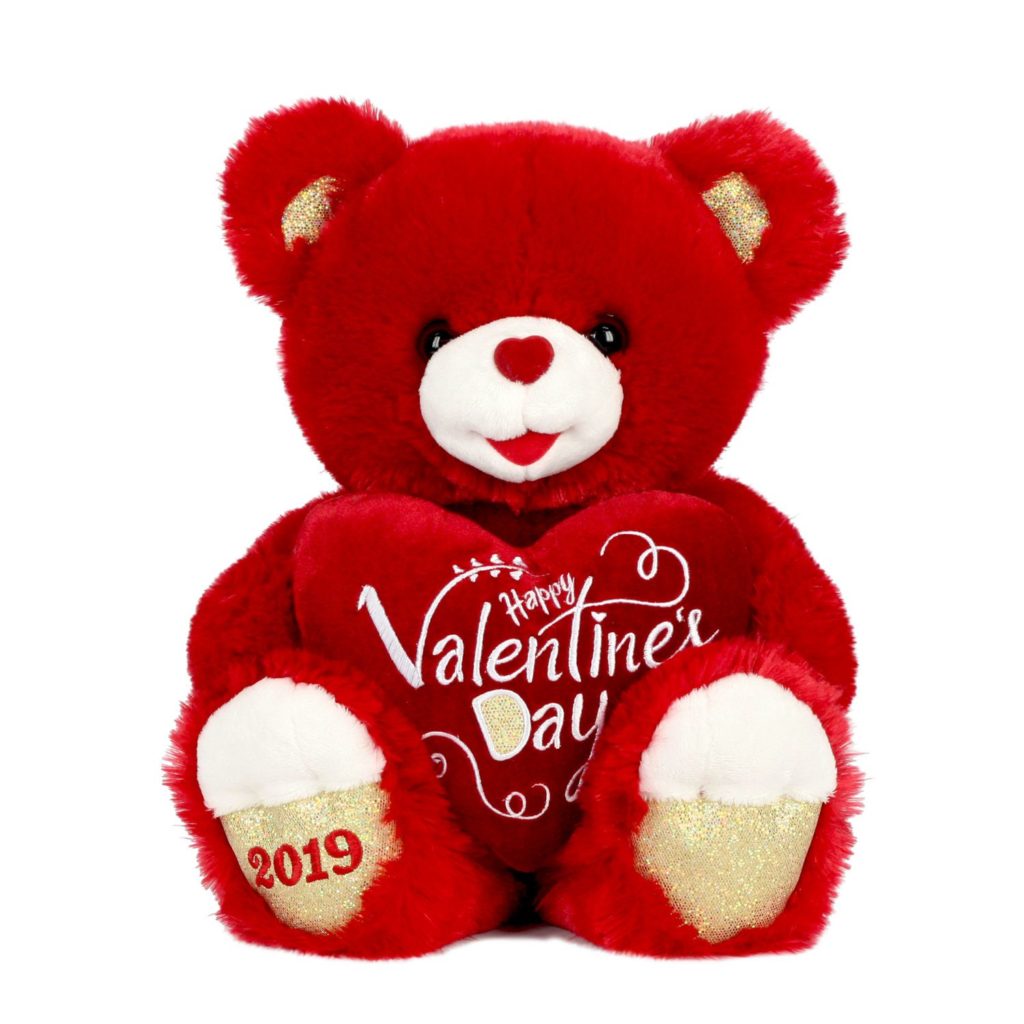 Orange Teddy Bear
Looking for a special gift for your loved ones? Well, the orange teddy bear is an ideal gift on this occasion. It represents passion, happiness, fascination, and positive energy. It also describes a message that you are going to propose to your partner soon.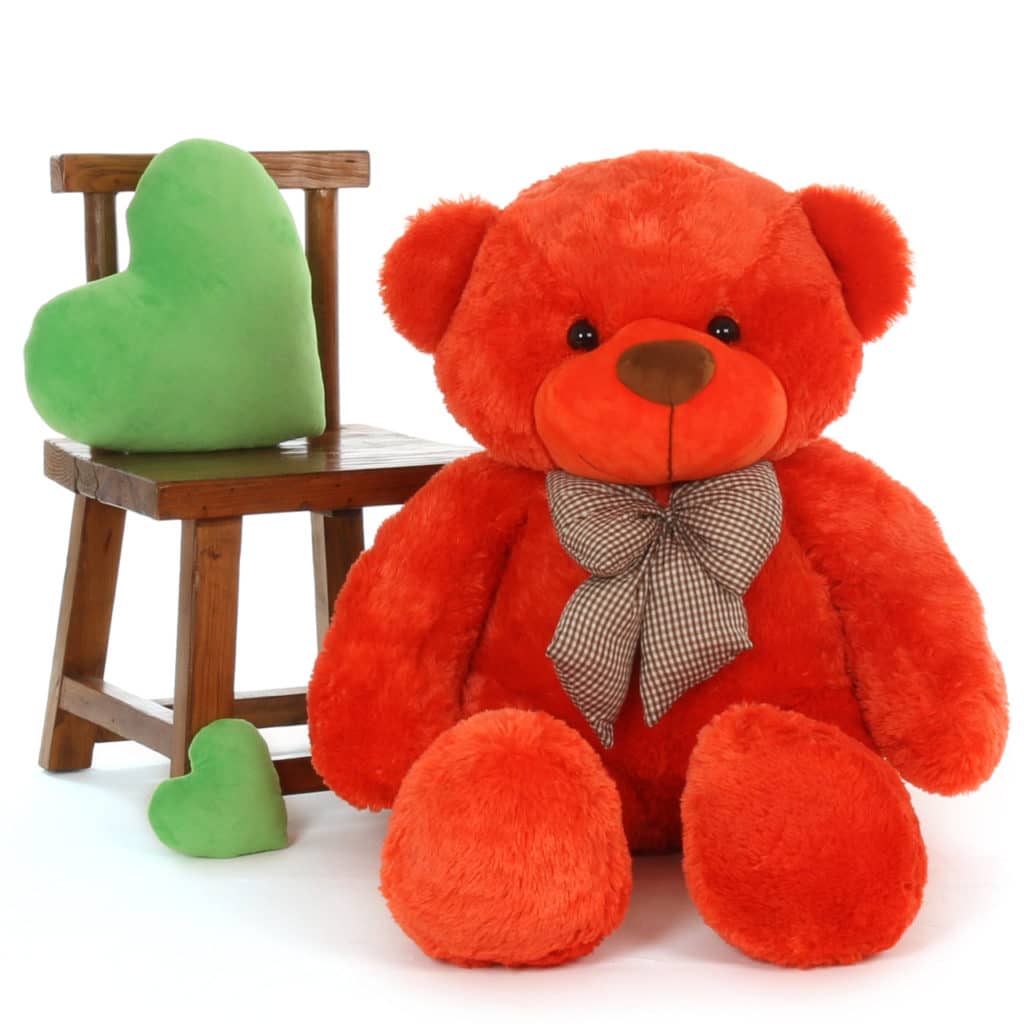 Brown Teddy Bear
These days' people love brown teddy. The popularity of brown teddy bears is increasing day by day and it represents stability and support. Brown teddy bear looks so cute and different.
Blue Teddy Bear
In every relationship, the two key things every guy and girl expects i.e loyalty and trust. So if your love is true and has a strong bond then you should definitely buy a blue teddy bear and send it directly to your partner's home. you can also give this beautiful gift from face to face.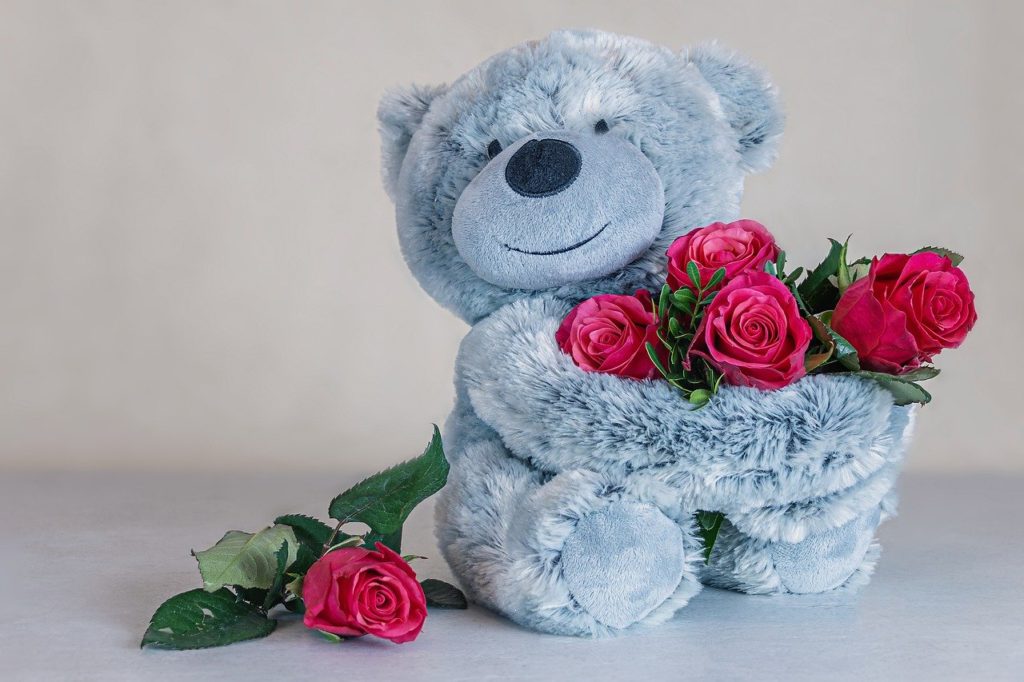 Gift Ideas For Teddy Day
Are you searching for the best gift ideas for a teddy day? Well here is the chance to read the full list of teddy day gift ideas. We know your feelings and emotions and this is the reason I am writing this blog to give you the hint of teddy day gift ideas.
Small Teddy Bears Bouquet
Flower Bouquets are the best gifts for every occasion and when it comes with small teddy bears it looks adorable. This type of gift gives happiness to anyone and he/she will definitely praise your idea. This gift represents that the shades of love come in many forms.
Kissing Teddy Bear
Anther most mesmerizing gift for a teddy day is Kissing teddy bear. This will describe how romantic you and your partner are and your relationship is.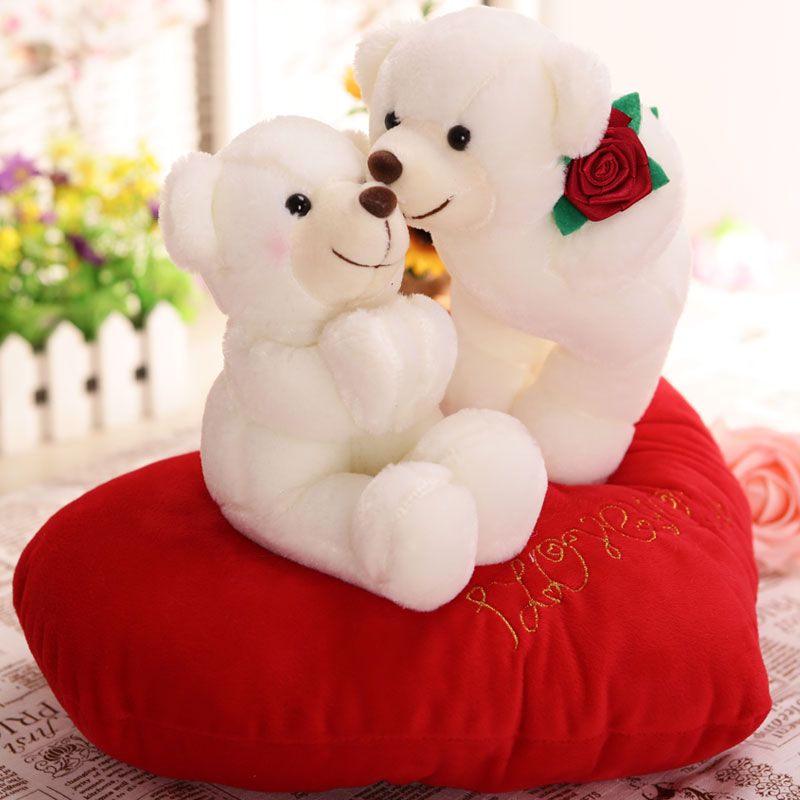 Grand Teddy Bear With Countless Roses
Double your happiness by giving this grand teddy bear with countless roses to your partner and tell them how grand is your love for that special person. This idea matches your feeling on this grand teddy bear that is made from approximately 1000 roses.
Cute Teddy Bear
Make your moment "aawww" with this adorable gift that is popular from recent years. The innocent eyes and face of the teddy bear can win everyone's heart.
Combo Teddy Bear
If you are thinking to give a teddy bear on this valentine's day then think about it again. Giving a teddy bear sounds a bit incomplete on this teddy day. So make it complete by choosing a combo of teddy bear gift hampers and spread the happiness and positive energies.
Teddy Bear With A Message
Convey your message by choosing a teddy bear with heart that gives a direct message "I LOVE YOU" to the most special person whom you want to spend the whole life with you. Happy Teddy Day…!!