Valentine's week is meant for those who can feel love, express love and can accept love. The beginning of this week is done by giving a blossom to your loved one life with a flower. Yes, it's a rose and the day is known as Rose Day. Here is the list of top best rose day gift ideas as well. It is celebrated on the 7th of February every year. Roses are considered to be a very beautiful flower and a symbol of love. Colors of every flower express something else, something different. You can celebrate this day, to bloom up your every relation be it of Husband/ Wife, Boyfriend/ Girlfriend, Friendship, or any special relation whom you feel beloved one in your life. Check out some rose day gift ideas that will help you to think quickly about your gift.
Valentine's Week List – Valentine Gift Ideas For Your Soul Mate
Rose Day Gift Ideas-How To Gift Roses In Different Ways?
Rose is a very delightful thing to gift someone and the most alluring gift as well to propose a girl. Rose is the best flower to gift somebody. Make some memorable moments with your love that can be cherished whole life by showing some love. Check out some rose day gift ideas of how you can make it more expressive?
Bouquet Of Rose-
The more the roses the more captivating it is..!! Gift him or her with a beautiful bunch of roses that express the bunch of happiness that you felt living with them. Each rose in the bouquet will add a little bit more fragrance in your love life. Give her this beautiful gift and show her how important and beautiful she is. Bouquet of roses is a very captivating and very affordable gift to give someone.
Roses & Chocolate Bouquet –
I'm sure nobody can say no to chocolate..!!!
Add a little bit of sweetness to your gift by adding some chocolates along with roses in your bouquet. It will be an additional surprise and at the same time a very attractive gift as well. For an extra add on you can also combine a cake with it, making it a complete combo for your love.
Express Passion And Warmth Of Your Love With It.
Embedding Various Colors of Roses In A Bouquet-
Order for a colorful bouquet that has different patterns with different colors of roses. It can a red heart surrounded all over by white flowers that will just enhance the look of the bouquet or it can be a center or piece with different types of roses.
Basket Of Roses-
Amazingly arranged beautiful roses are a token of love from your side to your love. The positivity, that interesting vibes will rise again in between the two with this gift. Choose happiness for both of you.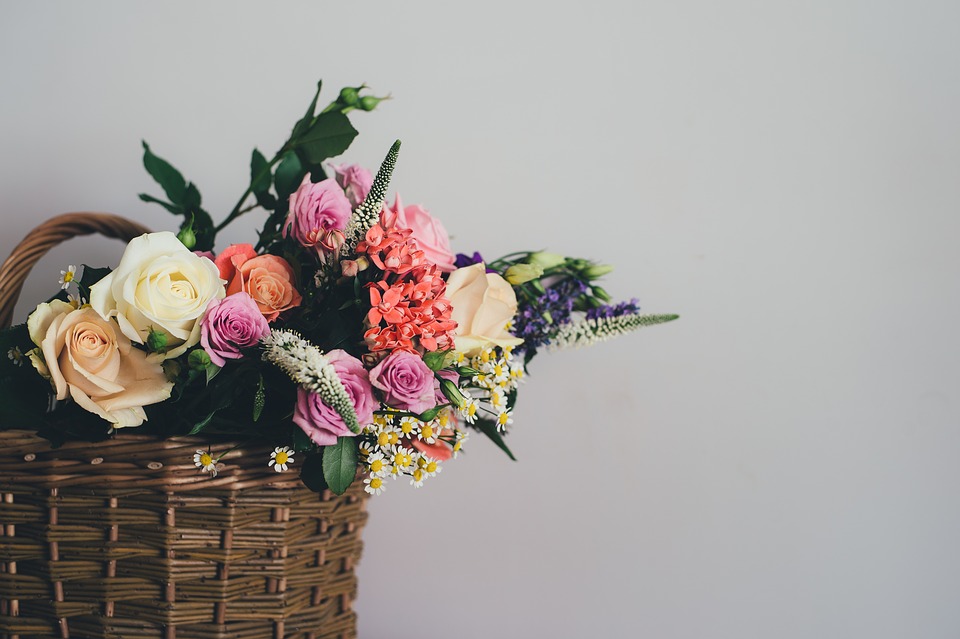 Save extra with Rose Day Gift Offers Now…!!!
What A Rose Color Express In Word?
There is a rose meant for every relation. You just need to know the importance and message that every rose wants to give.
Red Roses – Extreme Love and passion
White Roses – True love, Purity and Peace of the mind
Pink Roses – Loving as a Sweetheart OR For Appreciation
Yellow Roses – Friendship & Joy
Black Roses – Revenge or Break Up "It's Over"
Bouquet of Yellow and Orange Roses: Friendship.
Bouquet of Red and White Roses: Passionate Love & Bonding
What Additional You Can Do To Make This Day Even More Special?
Gift Him/Her Something Handmade-
Nothing can be more beautiful for your love than what you made with your own hands just for him\her to express your eternal love. If you have an interest in craft then craft for your love, craft, and extra special handmade card or explosive box that will speak about your love on your behalf. Add on some memorable photographs of both of you to make it5 even more special. Enlight spark again in your relationship with this gift.
Card With A Expressive Message-
Are you shy in speaking up your feelings then you can write it as well? Written messages say a lot than spoken as they can be kept as a memory for a lifetime. Buy a card and write your feelings over there. Write What you in him or her, What makes them beautiful, What is most attractive in them or anything just pen it down with love.
A Poem For Him or Her
One of the best rose day gift ideas for all the poets out there. If you are a port or you have an interest in doing Shayaris then already you are having an idea to gift. On this rose day, send him\ her bunch of lines that is saying a lot. Write a Poem or Shayari for them that will make them know about your love and that can be kept with them forever. You can sing a song with a deep affection for them.
Some More Ideas For Celebrating Valentines Week In A Unique Way…
Valentine Week is just a reason that rejuvenate a bright spark in your relationship. Don't miss a chance to express and celebrate these days with your loved ones.