Finally, the wait is over because the propose day is here. It's the second day of Valentine week that couples confess their deepest feelings to their love of life. People who are single and afraid to show their feelings just because of rejection, well it's a day when you can say those three magical words in front of your crush and break the barrier of fear. Don't be afraid to express your love, Let your special one knows about your feelings on this propose day. Remember this song "Kisi Se Tum Pyaar Karo, To Fir Izhaar Karo, Kahi Fir Der Na Ho Jaye". Like this song don't be late to show your emotions and get mingle by expressing your love. This day of valentine's week gives a lot of happiness to love birds.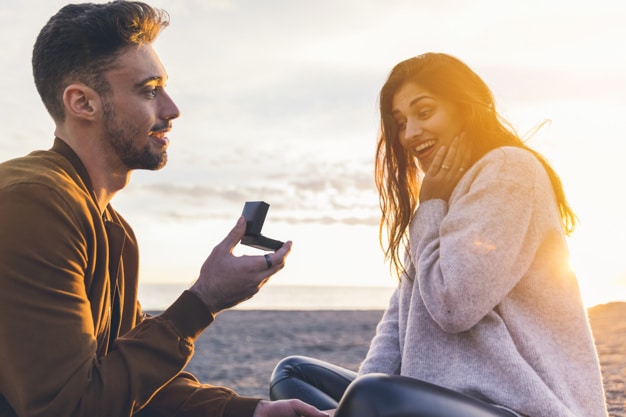 Couples who are very far away from each other can send the propose day gifts directly through the Ferns N Petals website. So this romantic season says "I LOVE YOU" to love your life with a beautiful romantic gift. Gifts are the best way to express your deepest heart feelings directly to your partner. This will give happiness and sparkle to your partner's eyes.
Top 5 Propose Day Gift Ideas And Make Your Happiness Double
Diamond and Gold Ring
Diamonds are girl's best friends and if you are planning to propose your girlfriend and boyfriend on this propose day, then there is no better option to choose the right kind of ring for your partner's choice. Rings are the best gift for proposing to someone. You can also get beautiful engagement rings from Gema & CO. It is not necessary only diamond and gold ring is important. Remember the scene in the movie "Yeh Jwaani Hai Deewani" where Ranbir Kapoor finally accepts his feelings and going to propose Deepika Padukone with a beautiful ring. It does not matter the ring is original or artificial, the thing that matters the most is your true feelings for that person.
Bouquet Of Mixed Color Roses
As we all know Roses is the symbol of love and each rose color describes its significance. To create a lovely ambiance while you are proposing, pick the bouquet of red roses or mix with the other color of roses and lay down on your knees and give him/her bouquet of roses by saying those three magical words. This will surely make your partner's happiness and he/she will definitely say yes with a huge smile. A rose brings a promise of freshness and fragrance that will complete your love story. Happy Propose Day..!!
Be Mine LED Cushion
If you are looking for something unique and elegant then this gift is the perfect option for you. Whenever your special one saw this LED Cushion, they will definitely go back to the flashback and remember the times when you proposed your loved one with this ravishing gift. It will make your relationship more strong and creates a bond that lasts forever. Your beloved ones feel at the top of the world.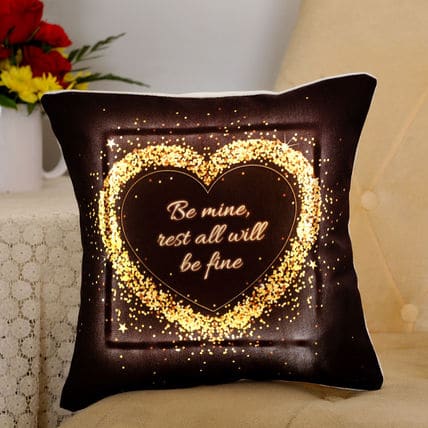 Propose Day Bottle Lamp
What's more interesting then gifting a personalized bottle lamp to your partner? Personalized gifts are the best way to surprise your partner. Propose day Bottle Lamp is another most unique and beautiful gift and let them know that their smile brightens up your entire world. So this propose day to plan something unique and make unforgettable memories. Just choose the most romantic Photo of you and your partner and get this photo customized directly on the bottle lamp. You can add a message in a bottle and make this bottle lamp more romantic.
Plan A Surprise Date And A Romantic Road Trip
Some people plan a surprise date in a good restaurant while some plan for a romantic road trip. This time try to impress your partner with mushy gifts. This propose day to plan a road trip just the two of you. This will gives you so much fun and bring you close to your darling. Make a list where you and your sweetheart want to go and stops the car in the middle of the road like in the movie "Jannat' and tell your partner to open up the boot of the car. He/she will be surprised by watching the colorful balloons, fairy lights, great decorations, and a mouth-watering cake. Don't forget to write a "Marry Me" on the cake. Take out the ring and get on your knees and propose in front of the public by saying "Be Mine Forever" as people did in movies.
Valentine's Week List – Valentine Gift Ideas For Your Soul Mate
Sounds weird? But seriously guys you will definitely remember this moment in your whole life. Don't forget to book a professional photographer to take your precious moment pictures. Thank your partner for how he/she makes your life more beautiful.