As we all know these days travelling might be difficult due to covid-19. But if you follow some travel rules, you can travel anywhere around the world. This year plan a Maldives vacation and make your moments unforgettable one.
No matter if you are a travel lover, celebrity, or honeymooners, Maldives is one of the world's most romantic destinations. They have five-star hotels, private luxury villas and hotels, and many other beautiful places to travel to in the Maldives. So add the Maldives to your next bucket list adventure.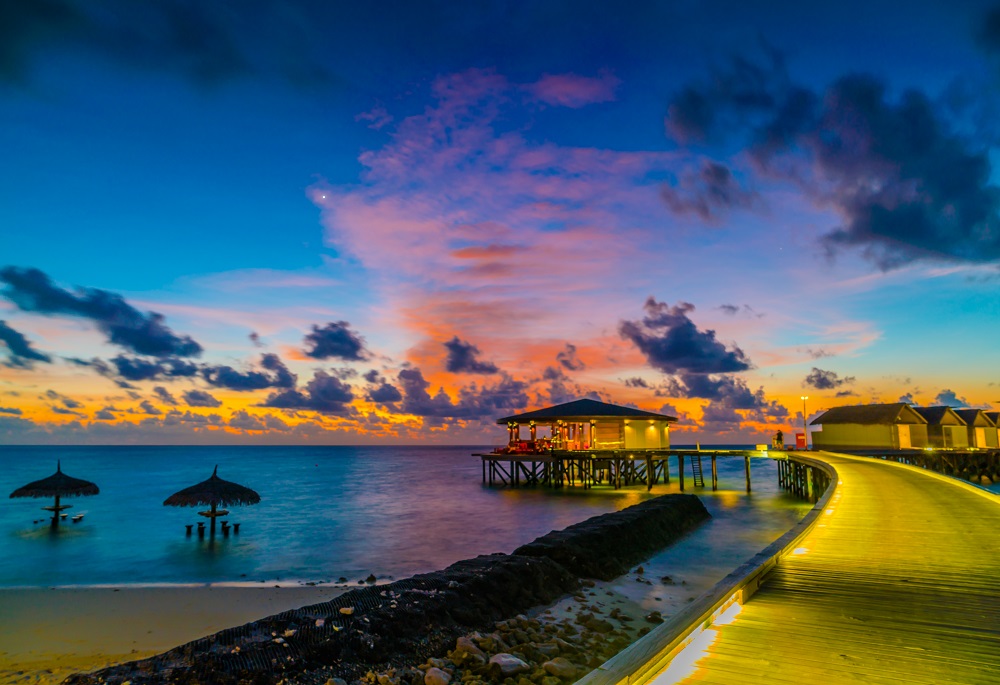 Book your private resort and enjoy a movie night at your own private cinema. Enjoy a massage in your own private resort and have fun with your partner at the poolside. Sounds romantic? Here I am sharing the top best private villas and estates in the Maldives.
5 Most Popular Private Luxury Villas & Hotels
Cheval Blanc Randheli
One of my most favorite and romantic private islands i.e Cheval Blanc Randheli. Basically, it is located in cheval blanc and the exact name of this resort is Randheli Private Island. It has four stylish villas and every design made up of sleek black and white tones with a brand signature pop of yellow. In the early morning, join meditation class and enjoy a delicious breakfast in the massive infinity pool with your partner. Enjoy the relaxing spa treatment in the Afternoon and end up your night from its top French fare. Here you can enjoy your meal with a private piano performance on the baby grand in the main villa. What are you waiting for? Book your Maldives vacation today.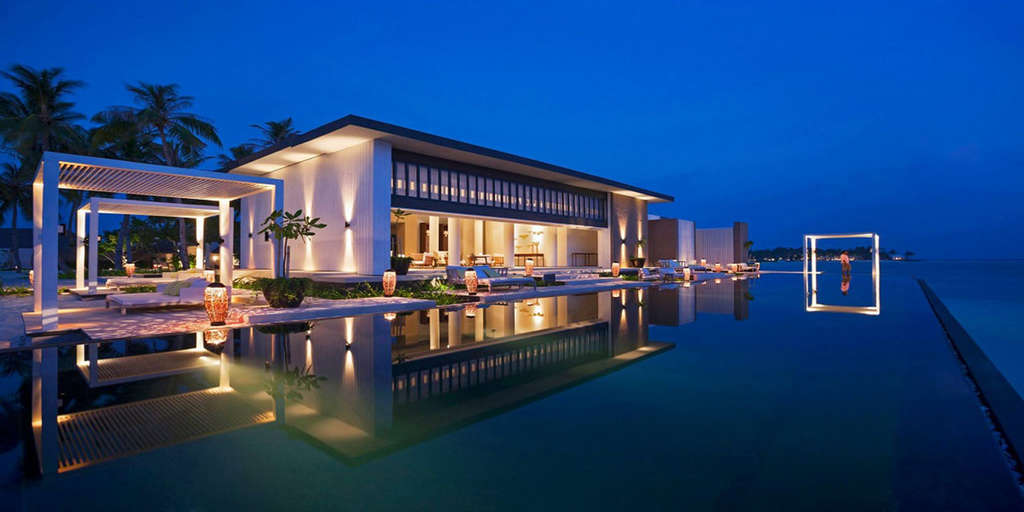 Lily Beach Resort
It is one of the flawless islands in the Maldives. People love to visit this luxury resort again and again because of its lovely weather and beautiful sightseeing. Who says heaven is not here, I say when you explore the Maldives once in your life, you will see heaven on earth. Experience heaven-like facilities and accommodation at the lily beach resort. This luxury hotel has open gardens with retractable roof systems and over-the-water villas. They also provide some additional facilities like spa, yoga, and Asian therapies with 24 hours service. All rooms are designed with beautiful antique pieces and wooden furniture. This luxury resort has 3 bars and 4 in one house restaurants where you can enjoy a different types of cuisines as per your taste. You can also try mouth-watering Maldives traditional food. So enjoy the dining experiences, dreamy excursions, sports activities, and much more. Plan your Maldives vacation today.
Soneva Jani Overwater Villa
If you are looking for luxury hotels in the Maldives then this is the best option for you. Here you will get a 24-hour health club, outdoor tennis court, outdoor pool, body treatments, massages, facials, and many more things you can enjoy on this resort. Also, you will get amazing services that fulfill your needs. Enjoy your meal at one of the resort's 2 restaurants and stay in. So book your private pool and get flat-screen televisions. Comfortable bed, free wireless internet access, 24 hours service, this all-in-one 5-star hotel is amazing and you will defiantly fall in love with kuredu beach.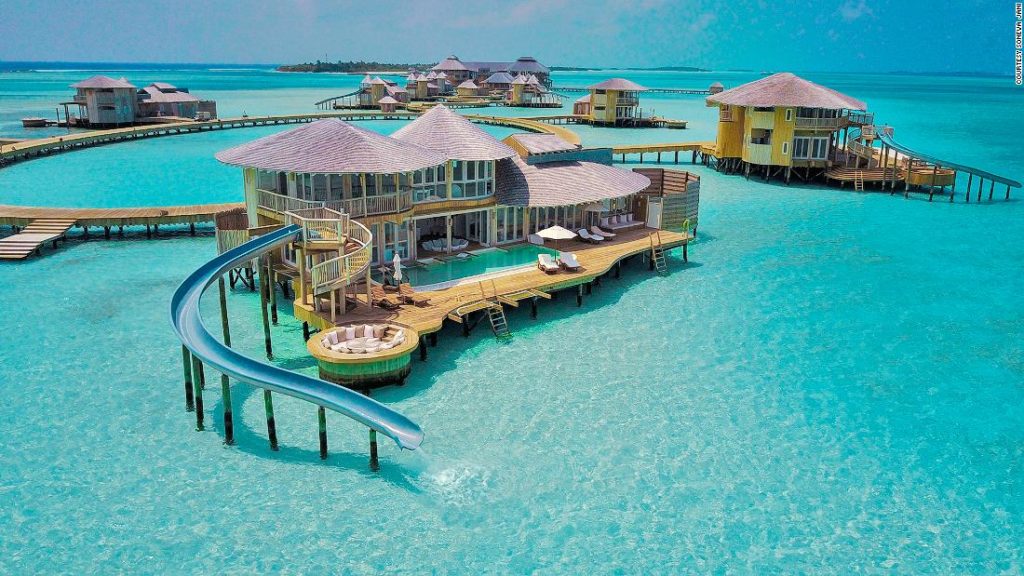 Jumeirah Vittaveli
It is one of the best luxury villas that are largely fitted with similar stylish insides. A short 30-minute speedboat journey from Malé International Airport, the beachfront Residence accompanies its own teppanyaki café, set inside a room intended to appear as though the bow of a boat perched on the water. Each stay accompanies three hours of spa treatments per day, and a private fitness trainer, alongside dusk mixed drinks and canapes. If you want some more, a butler can arrange other things according to your choice such as private meals, DJs, performers, private jet transfers, etc. Check out the Maldives vacation packages here.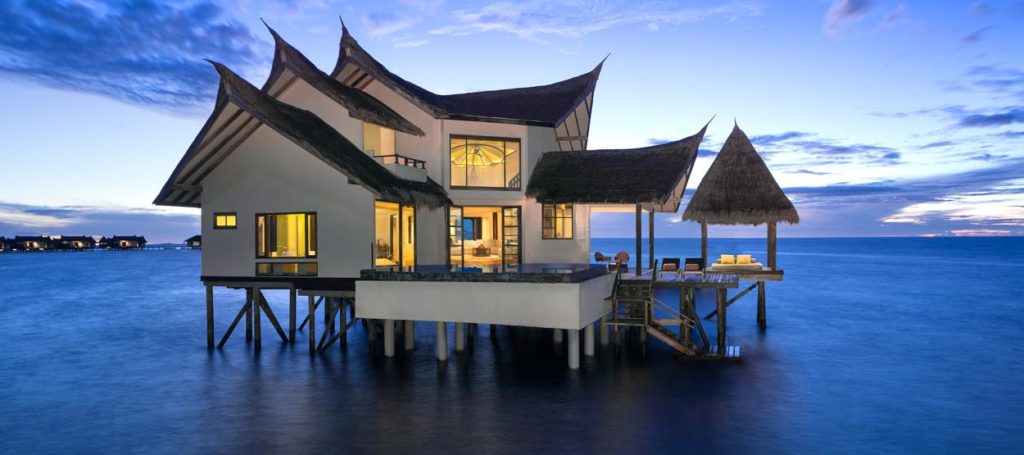 Niyama Private Islands
If you are looking hotels for your honeymoon then this niyama private island is the best option for you. It has five pool villas and every villa is combined with another villa. You will get a devoted team including two private butlers, a private chef, and a housekeeper during your stay. Have fun with your partners like movie nights under the milky way, sunset cruises, beach access, private barbeques, traditional Boduberu performance, and much more. This Maldives Island is good for honeymooners so book today by choosing the best Maldives packages and save more with MakeMyTrip Coupons. Plan your Maldives honeymoon today.
These are the top best Maldives hotels that get lots of ratings and reviews. All these Maldives villas give you high-quality services according to your needs and requirements. If you know some more, share your thoughts in the comment section below. Enjoy your Maldives vacation in your budget. Happy savings..!!