Niantic started this feature on their official support site saying:
"Pokémon Go offers promotional codes through our partnership and special official events. Promo codes can be used to redeem items in the game such as Lure modules, Lucky eggs, Poké balls and many more."
Promo codes are used in-game to get extra freebies and advantages. These promo codes are distributed by Niantic, to get players hanged to the game. But these promo codes are not readily available, and the real promo codes are extremely rare. Niantic has not shared much promo codes since 2017. Promo codes are now only accessible through partner promotions and Pokémon Go official events.
There are different freebies and promo codes available to enhance your experience of gaming. Promo codes are a gift from the producers to gamers. With these promo codes, you can get free poke balls, lucky eggs, and many more exclusive items. You get free coins, freebies, and other exciting items with the help of promo codes. To use the latest promo codes, you must update your game through the play store.
Pokemon Go promo codes are only accessible on your android devices. Unfortunately, Apple devices don't support using promo codes. Due to restrictions and terms of service, Apple devices don't support Promo codes.
How to use Promo Codes in the Pokémon Go game?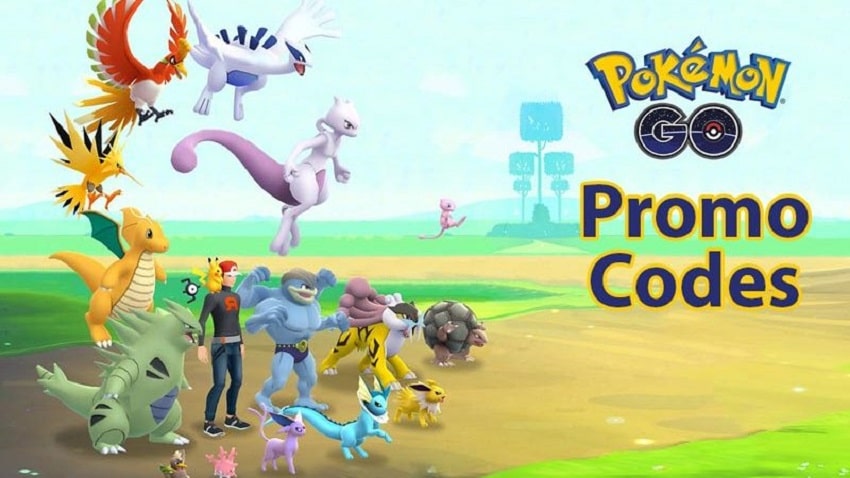 Android device users are at an advantage as android devices can only access promo codes. There is a simple procedure to redeem the promo codes. This isn't the same with the Apple phones you need to login to Android device and apply promo codes and then collect the freebies and other items.
Apple devices don't support the promo codes as, the apple device charges 30% on the sales which go through the apple store. This is the prime reason why the promo codes are not available on Apple devices.
Where you can find Promo Codes?
Niantic also sends free promo codes to inactive accounts to make them return to the game. To promote the game, this is one of the strategies applied by Niantic to make people not to leave the game. Niantic has also located Poké Stops in different places. Many places such as Starbucks in the United States, Unibail Rodamco Mall across Europe and 7-Eleven in Korea offer promo codes for using their services and are Poke stops and Gyms.
How to redeem the Promo Codes of Pokémon Go game?
As stated before the promo codes are only accessible on Android devices. Apple devices have a different procedure as given above. Here are the steps to redeem the promo code in the Pokémon Go game.
Open your Pokémon Go game on your android devices.
Open the map view and select the main menu option.
You'll find a Pokémon Go store. Click on the store option.
In-store scroll down to the bottom of the store. You'll find a promo code box.
Enter the promo code.
Click on redeem to access the freebies.
Other ways to get free promo codes for the Pokémon Go game.
Check the official websites of Niantic for free and recent promo codes.
Niantic mails promo codes to inactive accounts. You can log out of the game for an extended time to receive mail filled with promo codes.
Attend the official Pokémon Go game meet-ups to take advantage of the promo codes shared.
Participate in the Pokémon Go forums.
These are a few ways that will get you to get free promo codes for the Pokémon Go game.
Niantic is also planning to offer other items by using promo codes in the game. Yes, it's true! These promo codes help you to grab other things for free. This update is yet to be launched, stay tuned for this update.
These Promo codes are text-based and when these promo codes are entered in the space given in the Pokémon Go Store to get free Poké Balls and other freebies. Usually, these promo codes last for a limited period use this promo codes as early as possible before they expire; while some promo codes last for a longer time.
Niantic also offers these codes in the form of an encrypted puzzle. They also provide these codes on official fan gatherings and tournaments. As codes unlock different freebies and help to make this game more fun; we can expect that Niantic is planning to offer special codes to unlock rare or unique remaining legendary Pokémon. The Niantic assumes this, and no confirmation is given, but we hope this promo codes will soon be available.
About Pokemon Go
Pokémon Go is one of the most played games around the world. Even if the game was released in 2016, it's still trending. Niantic launched this game in collaboration with The Pokémon Company. This game uses your GPS location to track maps and Pokémon around you. Many people find it interesting to roam around and play. This game can be played on both android and apple devices.
Pokémon Go is a game that gives you both fun of playing the game and also physical exercise. There are different poke stops and gyms where you can collect free poke balls and other freebies. You have to walk around to catch Pokémon's and while searching for poke stops.
It's straightforward to play and understand this game. All you have to do is catch Pokémon and use them to battle against other trainers. You'll get notified if you're around a Pokémon. Once you find the Pokémon, hold your Smartphone screen in front of it and throw the poke ball. Make sure the Pokémon doesn't run away, and you get to catch it.
One advantage of playing this game is Adventure Sync. Adventure sync counts your steps and also gets connected to your Google fit for Android devices and Health app for Apple devices. Even if you're inactive on Pokémon Go, adventure sync counts your steps and offers you freebies and gain points to hatch Poké eggs faster. Another advantage is you get different promo codes which make playing this game more fun.
Wrapping Up
Although android is at an advantage while using Pokemon Go promo codes, Apple phone users are not a total loss here. Sooner Niantic will come up with new promo codes for gamers which will offer new and exciting gifts. Till then, stay tuned!