Any ready plans for best places to visit in Maharashtra?
Then, this is the right place where you have landed upon. Here is the list of Best 6 Places to visit in Maharashtra along with valuable information on what you can explore in the given places, what are the must-eat delicacies of the place, where you can stay in the city and more.
Maharashtra is the 2nd most populated city of India and one the most visited tourist destination of India. The prime attraction of Maharashtra is numerous forts, places with a rich heritage, Sahayadri mountains making it India's Western Paradise.
Maharashtra is the third largest state of India blessed with an abundance of natural resources and flora and fauna. The Arabian Sea borders Maharashtra and Krishna, Godavari, and Bhima rivers run through Maharashtra. It has tons of spots that are worth exploring and is a major point of attraction for all tourists. In this article, we are going to mention some best destinations in Maharashtra that will surely make you mesmerized by the lush beauty of Maharashtra.
1. Lonavala: Best Places to Visit In Maharashtra
Lonavala is located in the western part of the Pune District of Maharashtra. Also, the city is one of the most top-rated places to visit in Maharashtra. It is a hill station that lies 96 kilometers east of the metropolitan city of Mumbai and 64 kilometers west of the modern-day Pune city. Lonavala is an eye-catching retreat that gives you a soothing environment from the rush of a metropolitan city. You can easily reach Lonavala via a road trip from the Mumbai Pune expressway.
Lonavala City is profoundly called the "city of caves ' and the "Jewel of Sahyadri". The best time to visit Lonavala city is winter and monsoon seasons as the climate of the place is tropical. The city is stuffed with some spectacular places to explore such as green lush valleys, exotic caves, eye-catchy waterfalls, stunning lakes, and so on. Some of the must-visit places in Lonavala are enlisted below.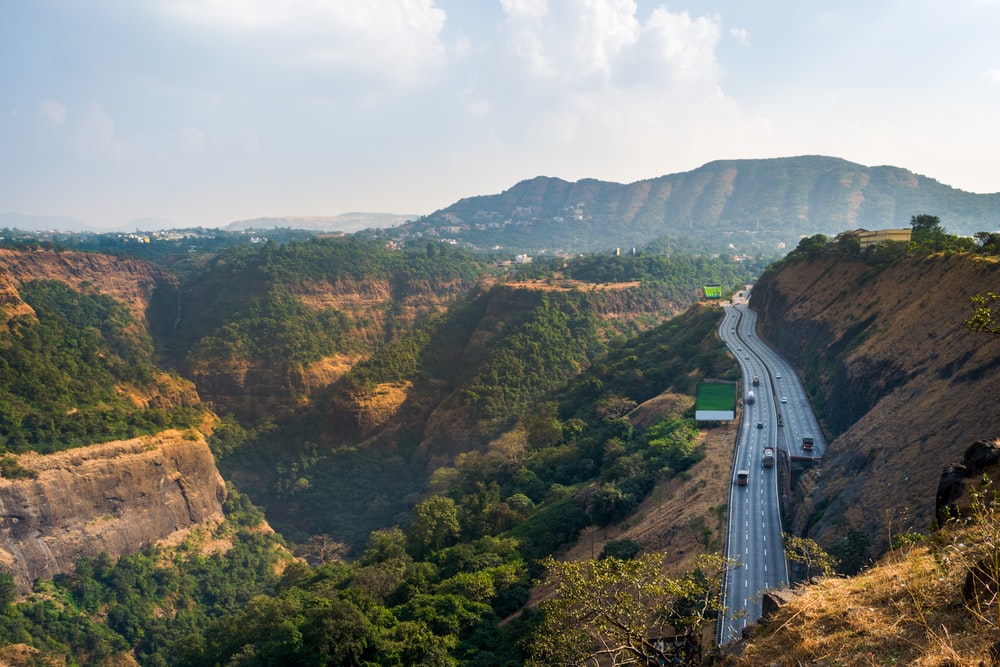 Destinations to Visit in Lonavala-
Tikona Fort
Duke's Nose
Lohagad Fort
Rajmachi Fort
Bhivpuri Waterfalls
Bhagirath Waterfalls
Pawna Lake
Jummapatti Waterfalls
Where to stay in Lonavala?
Rumours Sky Villa and Resort
The Blue Lagoon Resort
Upper Deck Resort
Misty Meadows
Dream Holiday Resort
Best Places to Eat In Lonavala
Parso Dhaba
Rama Krishna
Picadore
Brocooli
Mahesh Masoli
---
2. Mahabaleshwar: Maharashtra Popular Tourist Destination
In the pleasing beauty of Western Ghats, Mahabaleshwar is located with splendid natural beauty. This famous place in Maharashtra is known for its striking rivers, magnificent peaks, and spectacular scenes. Mahabaleshwar has uncountable ancient temples, dense forests, easy-on-the-eye hills, waterfalls to explore. This alluring experience will surely mesmerize your soul and make your journey a memorable one. This city is a sort of weekend gateway for closer destinations such as Mumbai and Pune. Along with tourist attractions, the city offers numerous adventurous activities for adventure junkies to get satisfied with their visit.
Mahabaleshwar is located approximately 120 kilometers southwest of Pune and 285 kilometers from Mumbai. The city is 150 kilometers vast plateau surrounded by valleys on all sides.
Places to Visit in Mahabaleshwar
Elephant's Head Point
Chinaman's Falls
Dhobi Waterfall
Arthur's Seat
Wenna Lake
Wilson Point'
Best Hotels to stay in Mahabaleshwar, Maharashtra?
Bella Vista Resort
Le Meridan by Marriott
Evershine Resort Mahabaleshwar
Ramsukh Resort
Citrus Chambers Mahabaleshwar
Best Street Food In Mahabaleshwar
Mahabaleshwar Special Strawberries
Bagicha Corner Milkshake
Fasal Farm Maharashtrian Thali
Groundnut and Cashew Nut Chikki in Mahabaleshwar
Puran Poli
Bharli Vangi
---
3. Panchgani: Best Tourist Place in Maharashtra
Panchgani is named on the five majestic hills surrounds the destination. It is one of the popular hill stations and places to visit in Maharashtra located 1334 meters above sea level. The city has so much to explore such as breath-taking scenes, serene valleys, alluring waterfalls, and lush green forests.
Panchgani is a highly visited tourist place due to picturesque sights and adventurous activities such as paragliding, trekking, horse riding, rock climbing, and speed boating. It is bestowed with affordable luxury resorts and hotels which is suitable for friends, family, and couples.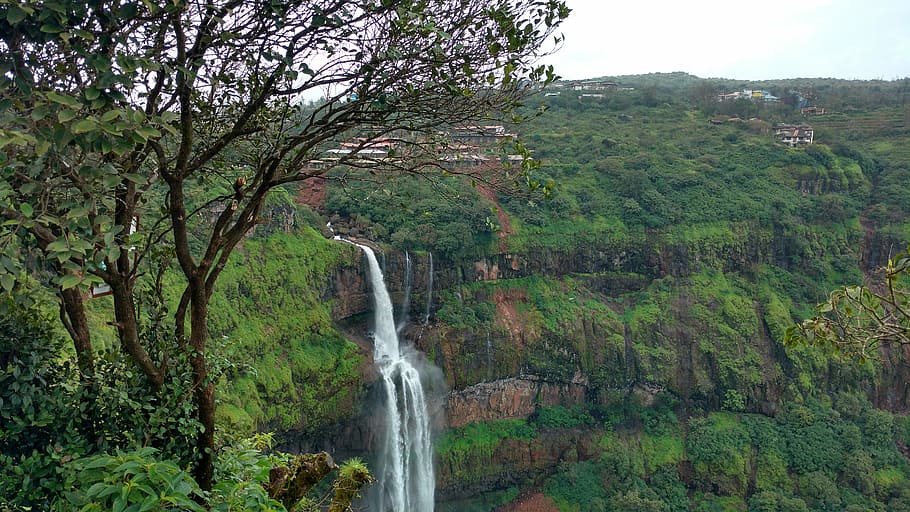 Places to Visit in Panchgani
Sydney Point
Table Land
Dhom Dam
Rajpuri Caves
Shivaji Circle
Kamalgad Fort
What is famous to eat in Panchgani?
Hill top Ice Cream
Rustom's Strawberry Inn
Lucky Restaurant
Hotel Rainforest
Meher Café
Jaffer Bhai's Delhi Darbar
Where to stay in Panchgani?
Ambassador Panchgani
Ravanta Hotel
Revine Hotel Panchgani
Panchgani Cottages
Hotel Millennium Park
---
4. Matheran: Smallest Hill Station Of Maharashtra
Matheran is profoundly titled as the "cutest little hill station in India". Alluring sceneries and gloaming sunset and sunrise views make you feel more joyous and fresher. Matheran hill station is an extraordinary experience to get rid of disturbing city life and busy roads of the town. The city is located in the Western Ghats, approximately 800 meters above sea level. Throughout the year, the place has pleasant weather, especially in the monsoon season.
View extraordinary scenic views almost like a treat to photographers who can capture some masterpieces in their camera. In spite of being the smallest hill station of India, there is to love and explore in Matheran such as trekking, camping, repelling, and so on.
Where to visit in Matheran?
Louisa Point
Monkey Point Matheran
Charlotte Lake
Panorama Point
Shivaji's Ladder
One tree hill point
What to eat in Matheran?
Garden View Restaurant
Rasna
Shabbir Bhai Matheran
Best Hotels to Stay in Matheran
Westend Hotel Matheran
Paramount Hotel
Adamo the resort
Usha Ascort
Hotel lake view Matheran
---
5. Pune: Holiday Destination In Maharashtra
Pune is the most captivating and biggest city in the state of Maharashtra. The city is also profoundly recognized as the hub of multi-national IT companies that attract youth to pursue thousands of career opportunities in Pune.
Meanwhile, the locals and tourists can explore the rich heritage prevailing in Pune city i.e. forts and palaces, fascinating experiences such as treks, water rafting, scuba diving, underwater experiences, camping, and more.
Pune has a lot to offer from people who are not really acquainted to adventures to adventure freaks. Kundalika river for rafting experiences, Rajmachi fort for easy and short trekking experience and for adventure daredevil visit Crocodile Island, Sangam safari underwater experiences and more.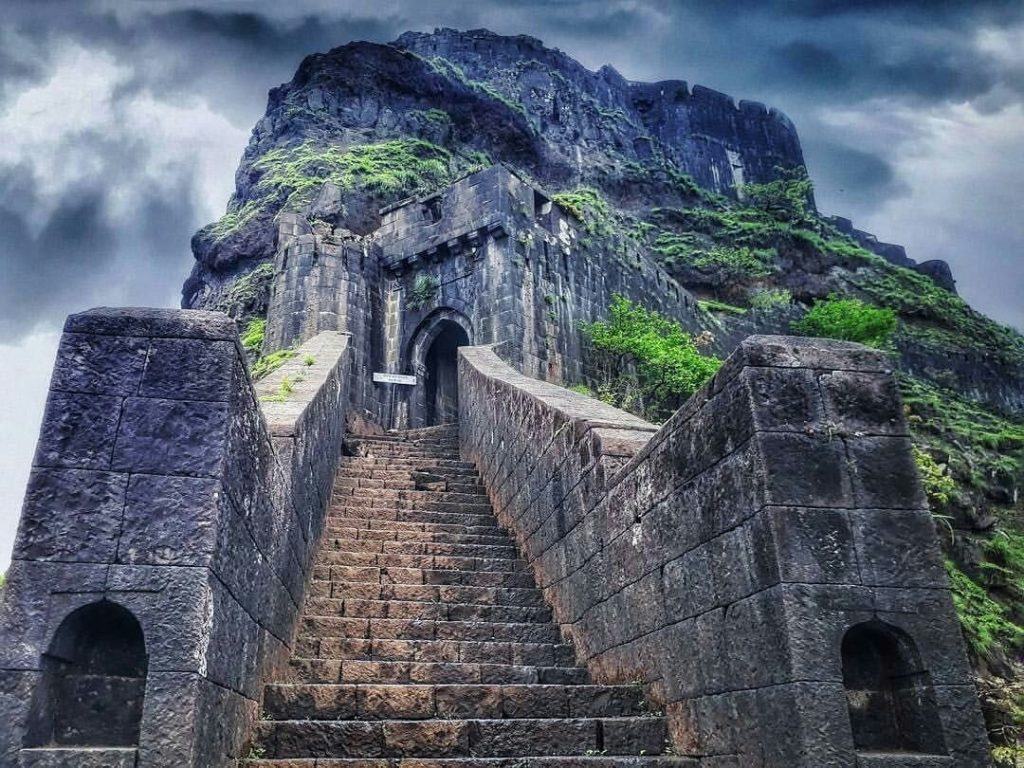 Must Eat Food Items In Pune
JJ Garden Vdda Pav
Bedekar Misal Pav
Kheema Pav at Good Luck Café
Akhtar Samosa Patti Samosa
Chicken Kathi Rolls at Kapila
Bhakarwadi At Chitale Bandhu
Where to visit in Pune?
Phoenix Market City
Sinhagad Fort
Iskcon Temple
Pune Okayama Friendship Garden
Dagadusheth Halwai Ganpati Temple
Visapur fort
Rajgad Fort
Tamhini Ghat
Best Hotel to stay in Pune
Lemon Tree premier Pune
Royal Orchid Central
Radisson Blue Hotel Pune Kharadi
Aerith Studios by Bird of Paradise
---
6. Nashik: Beautiful Places to Visit in Maharashtra
Religious city and one of the best places to visit in Maharashtra which is adorned with numerous Hindu temples. Every 12 years Kumbh Mela is organized here. The alluring beauty of the place embraided with spiritual values give ultimate relaxation to mind and body. Sahyadri range is the rising point of streams of Western Ghat-mesmerizing point of Nashik. Anjneri Hill, Vineyard, Pandavleni Caves, and others are the major points of attractions of Nashik Maharashtra.
Nashik has so much to wander on such as captivating waterfalls, exuding caves, thrilling activities such as rafting, cliff jumping, go-karting, temple visits, cave exploration, and more. The Winter season is an ideal time to visit Nashik city because the pleasant weather of the city adds the cherry on the top experience to all these activities. From shopaholics to adventure seekers, Nashik satisfies the bucket list of every kind of tourist
What to explore in Nashik, Maharashtra?
Panchvati
Sula Vineyard
Dudhsagar Falls, Nashik
Nashik Caves
Trimbakeshwar
Where to eat in Nashik?
Panchratna
River Dine Restaurant & Bar
Sadhana Restaurant
Best Hotels In Nashik
The Gateway Hotel Ambad Nashik
Countryard by Marriott Nashik
Woodlands, Nasiklub
Hotel Grand Ashwin Nashik
Hotel Basera
---
The journey is never ending…..
I'm sure a keen desire to visit given best places to visit in Maharashtra must have grown bigger in your inner self. But let me tell you that this is not it. The article has left with some of major destination points of Maharashtra to cover. Some of them are listed below-
Mumbai, Maharashtra
Alibagh, Maharashtra
Kajrat
Raigadh
Kolad
Thane
Igatpuri
Kamshet
Palgadh
Satara
So, travelers keep wandering!! Any suggestions that you think might add beauty to our article are always welcome.