Earn Cashback and Rewards For Using This Digital Wallet
How often have you faced the problem of cash shortage while you are shopping or at a restaurant? Of course, debit and credit cards come to great help in such scenarios. But what I the particular place where you have gone does not facilitate card payments?
Again there are many places where the dealer does not accept cards if the billing is below a certain amount. What will you do in such a case? One of the best options these days is to make use of the digital payment gateway.
You must be aware of PayTM by now. A number of dealers and retail hubs now have the facility of taking payment through PayTm. Another option in the same category that has come up recently is Phonepe.
The Concept Of Phonepe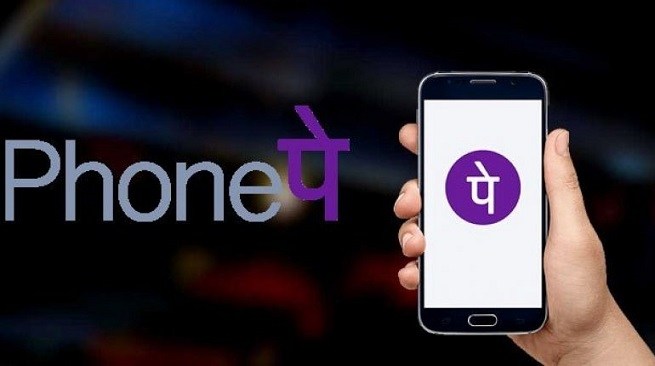 PhonePe has been developed by its developers in order to bring inconvenience to the shopping habit of the customers.  It is a digital virtual wallet where you can keep all your card details saved so that you do not have to use your cards or card each time for payments at malls restaurants and other places.
Easily you can install the application of PhonePe on your smartphone and can start using it to not only make convenient payments but also to avail a number of PhonePe offers for various items such as apparels, accessories, food, movies and many others.
You can not only make payments at different places through the digital wallet but also withdraw cash in need through a few clicks and swipes. Though the concept is new still a large number of banks have got already partnered with the virtual wallet. The partner banks are:
YES Bank that is also the UPI partner of PhonePe

Allahabad Bank

Axis Bank

Bank Of Maharashtra

Canara Bank

Central Bank Of India

Corporation Bank

Dena Bank

HDFC Bank

ICICI Bank

IDFC Bank

Indian Bank

Karur Vyasa Bank

Kotak Mahindra Bank

Oriental Bank Of Commerce

Punjab and Sindh Bank

State Bank Of India

Standard Chartered Bank

UCO Bank

Union Bank Of India

Andhra Bank,

Bank Of Baroda,

Bank Of India,

Catholic Syrian Bank,

City Union Bank,

DCB Bank,

Federal Bank,

HSBC Bank,

IDBI Bank,

IndusInd Bank,

Indian Overseas Bank,

Karnataka Bank,

Laxmi Vilas Bank,

Punjab National Bank,

Ratnakar Bank,

South Indian Bank,

TJSB Sahakari Bank,

United Bank Of India,

Vijaya Bank.
PhonePe – The Application
You can get the application installed on your android as well as IOS device. It is considered much safer because it is much faster than internet banking. Whether you wish to make payment at some place or wish t transfer money to someone or if you wish to make transactions such as recharges and others, PhonePe makes it quite easier and highly convenient.
What Can You Do On The Phonepe App?
Some of the important activities that you can do on your Phonepe digital wallet are here:
You can send money to your contacts instantly from anywhere and anytime,

You can recharge your mobile connection, Data card, and many others across all the major service providers,

You can make payments for your postpaid options too,

You can make payment for your utility bills such as gas and electricity,

You can save your multiple bank details so that you can check your accounts from a single place,

You can get cash backs through Phonepe offers that you can transfer instantly to your bank account,

You can split any bill among your friends and they can settle it easily,

PhonePe

allows you to directly shop at various online stores such as Flipkart, Myntra and many others.
Why Should You Use Phonepe?
You may think that you are happy enough with how you are dealing with your payments and hence you are not much in need of the new digital wallet. In that case, there can be a list of reasons to convince you about why you should surely try out using Phonepe at least once.
You can make a transaction of 1 lakh in a single go and that also 24 hours a day and 7 days a week.

You do not have to wait long for cashback and refund amounts from the dealers or the partners. You can get them instantly and then you can decide whether you wish to keep the amount in the wallet itself for further use or you wish to transfer it to your bank account.

If your wallet balance is low while you wish to make payments, you can instantly top up your wallet using the saved bank details in the wallet. You can also make use of debit cards for the top up.

You can make payments at the merchant's store in a single click.

You can use any language in which you are comfortable. Some of the languages that are available at present at the application are Hindi, English, Bengali, Tamil Telugu, Kannada, Assamese,  Malayalam, Gujarati, Marathi and much more.
Permission Needed By The Application:
When you install the application on your smartphone, the application may ask for a number of permissions for the operations. Some of the permissions are:
An SMS is sent from your number to verify your contact number,

Permission for location is needed for UPI transactions,

Permission to access your contact list is needed so that you can recharge your number and also send money to the contacts,

Camera permission is required to scan the QR codes,

Permission to access storage is needed so that the scanned QR codes can be saved,

Phone state is checked to know whether the phone is using single or dual SIM card,

Creation of the account is needed to sign up
Various Offers That You Can Get Using PhonePe
As mentioned before, apart from offering the benefits of digital virtual wallet Phonepe can also allow you to avail a number of offers and deals on a number of items. You can make payment and avail PhonePe offers on various items such as clothes, accessories, shoes, jewelry, restaurants, movie theaters, travel tickets, medicines, groceries, hospitals, utility bill payments and many others. You can avail these offers and deals in various forms.
Flat Discounts On the Purchase
You may get flat discount of 10%, 20% or higher on various items such as apparel, restaurants and many others. This obviously is a great deal where your billed amount reduces down to a great extent so that you have to pay a much lesser amount than what exactly it was. You should go through once the terms and conditions in this case because sometimes it may happen that the discount is only on some selected items or the discount is applicable only when you have made the purchase that is higher than a certain mentioned amount.
Cash Back Options
This is the most common Phonepe offers that you will get in almost all the categories. Sometimes, you may get a cashback of flat Rs. 100 or higher or at times you may get a cashback of 20% or so of the total billed amount. Here also you need to be a bit of care while you are trying to avail the cashback option. There can be some terms and conditions prevailing such as you may get cash back only on the first transaction with PhonePe or on some selective items and so on. You can search well and make use of the right coupon code in order to get the desired cashback amount on your transaction. You can get the cashback amount instantly in your wallet that you can either keep for further use or can transfer instantly to your bank account.
Refer and Earn
PhonePe offers you also the option to refer the application to your other friends and relatives in order to earn rewards. You just have to send the link of the application to your friend or relative through message or email. When they install the application on their smartphone and make use of it, you earn rewards for each joined. Isn't it great? You just have to let people know about the digital wallet and as they make use of it, you will get rewarded.
Carrying a fat wallet in your pocket or bag with so many cards and cash is not safe and also at times clumsy and uncomfortable. PhonePe provides you with a unique virtual digital wallet where you can keep all your bank details and card details together. You can make use of any card and any bank account to make payments, transfer money and many others instantly without even taking out your debit/credit card. Of course, with so many exciting PhonePe offers, you will be also able to save a good amount of money on your every transaction.