Let's Have a look These perfumes under Rs 450 will make you go mad
The sense of smell is the most powerful and important among the five. It always tend to happen, sometimes you feel attracted to someone because of the way they smell. Perfumes are loved by everyone, not only it removes your body odour but also boosts your confidence for a closer move.These perfumes under Rs 450 will make you go mad.
Today trend of perfumes has gained an important place in our life and society. It completely depends on choice how you like to wear it. Like some wish to have their signature step unlike others who constantly hunt a new fragrance that emphasize their style. But if you are starting as a beginner in here and are confused in choosing the best fragrance to go with ..!! No worries,/ because here I am going to tell you about the perfumes which will make you go mad under rupees 450. Yes, it completely fits your budget too.
1.Denver Esteem Perfume:
Denver recently launched an ombre colored bottle with luxurious packaging, which is too good and appealing. Unlike its different variants in green red and blue bottle, this fragrance is a sweet and citrus mixed smell, which is truly intoxicating. The rectangle shape of bottle and leather cap makes it good. All over it's a good everyday perfume to use, its smell lasts long up to next day, and appropriate to men of all age group. This is easily available in Flipkart stores online as well as offline.
Its price is 450 rupees for 100ml.
2.Colour Me Gold Eau De Toilette:
Colour Me Gold Eau De Toilette is an EDT with a small 50 ml bottle. A bigger bottle is also there. Its small packaging makes it convenient and easy to carry. this product is from the house of color me. The gold edition of this perfume is very fascinating with a compulsive woody mixed with sweet and fruit notes. This is men's perfume exudes sparkling citrus lemon, juicy fruity notes of cherry and peach.  made for men has jasmine, amber wood, balsam and musk. The base is woody with orange flower accords. It comes in an affordable price, good packaging and is suitable for casual wear. It can be used in summer as well as winters too. Coming to its availability, this perfume is not widespread and hence can only be found on some popular online shopping sites.
Price for this perfume is 449 rupees for 50ml.
3.Fogg Xtreme Scent For Men:
This fragrance is very popular nowadays, and in spite of its name it has good fame too, or to say it better a good smell. If you like woody and citrus mixed fragrances then this is for you. This perfume has a strong fragrance but once it settles down it becomes normal. its packaging is damn beautiful and compact handy and also travel-friendly. Maybe everyone does not like it because of its strong smell but its smell is really awesome. It lasts all day and suitable for everyday use. It is available easily everywhere especially on Snapdeal.
Price for this bottle is 449 for 50ml.
4. Adidas Ice Dive Eau De Toilette:
The freshness and spunk of this fragrance is good which is suitable for people who are in sports.so basically this fragrance is for athletes. it really lasts long. its packaging is not very good and also not durable. if you don't mind the bottle, then no problem at all! Adidas Ice Dive Eau De Toilette is made for the ultimate athlete. It is a fresh, clean scent which is cool and refreshing. It is appropriate for casual daytime usage and is specifically made to serve the energy and physical endurance of top athletes. This perfume has a blend of citrus, greens and amber scent. This perfume is easily available online and is perfect for casual wear.
Price for this perfume is 449 rupees.
5.W.O.W. Perfumes Invade For Men: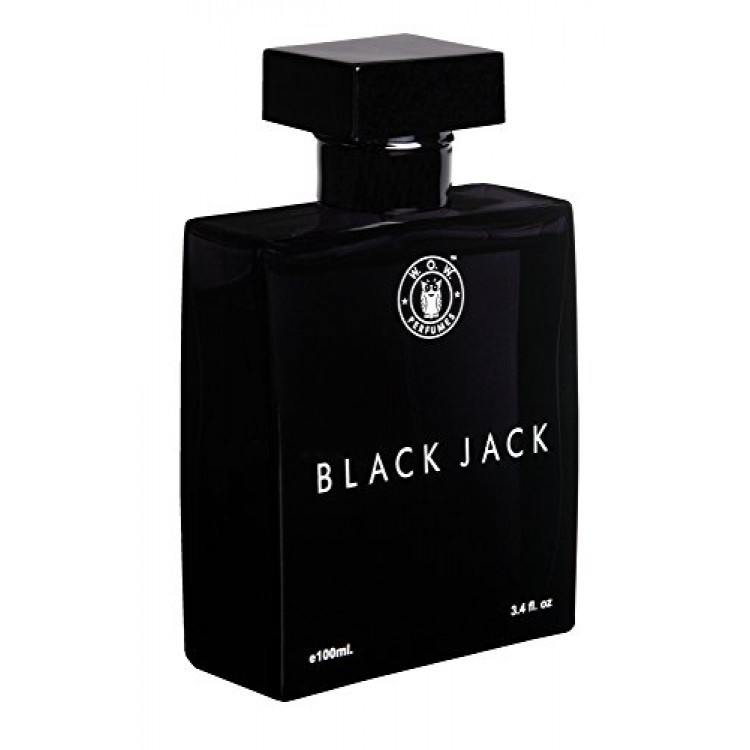 W.O.W. Perfume for men in Invade is primarily is a fruity and woody fragrance. The fragrance has top notes of Grapefruit, Mandarin and Marine while the middle notes have the floral twist. The base is made with the rich and classic Guaicwood, Patchouli and mossy notes along with amber wood that gives it enough of the strength. The small 30ml bottle is convenient and easy to try. Although you will like its smell, it is suitable for everyday use and very travel-friendly, with a good packaging, It has a strong amber base which Stays all the entire day though fade after few hours. It is a Very good option if u want to gift to someone. Recommended for evening wear and party wear.
Its price is really convenient, which is Rs350 for 30ml.
6.Fogg Ossum Body Mist, Delight: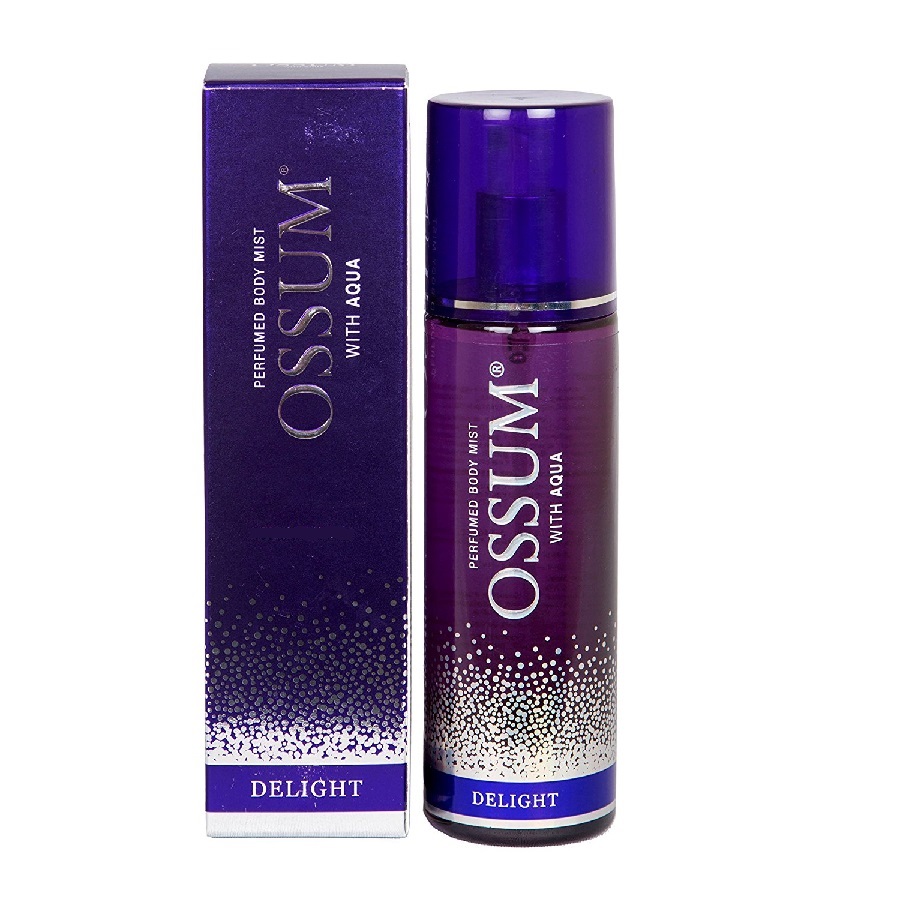 Fogg Scent Make My Day, a fragrance that lifts your senses and brightens up all those greys. This women's perfume provides 12-hour anti-bacterial shield against body odor. Also it is gentle on your skin. What makes it one of the best perfumes is that it is quite strong and clear. Apart from all these Fogg is already taking lead, by producing its various product for both men and women in a wide range of deodorants and body mists also in budget. Beautiful fragrance and long lasting. Too much worth the money. This one has a nice and sweet floral smell. The quantity in the bottle too is enough as per the price.
Price for this perfume is 425 rupees.
7. Yardley London Mist Refreshing Body Spray: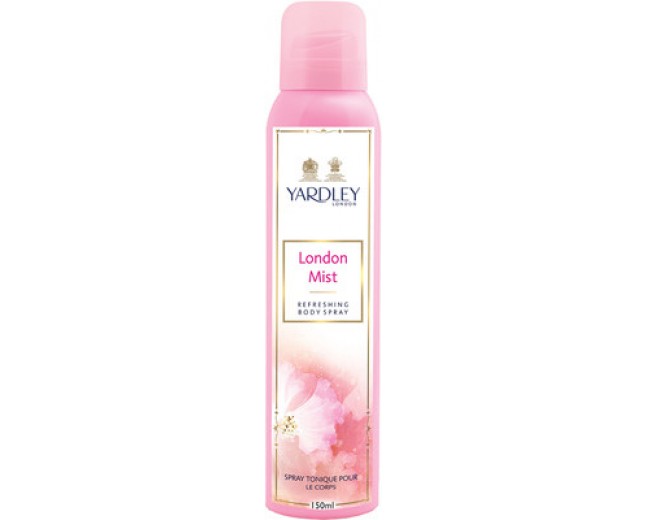 This perfume Packed in a sturdy cylindrical tin bottle with a cap on top enclosing a spray pump, the packaging of Yardley London Mist Refreshing Body Spray is quite impressive.  it has a very low staying power, less than 45 minutes. As a result, if you are pondering if you should be relying over it for longer duration, the answer is clearly in negation. On the whole, as far as packaging is concerned, it is definitely up to the mark.
Price for this perfume is 190 rupees.
8.Layer's Wottagirl Love Your Style Poise Fragrant Body Splash:
Layer's Wottagirl Love Your Style Poise Fragrant Body Splash has an amazing, amazing smell. Its not fruity. Its a mix of floral and woody fragrance with a trace of vanilla. The fragrances very refreshing instantly uplifts the mood. But if you love the mild fragrance, then this body splash is probably not the best choice for you.  It comes in a semi-transparent black container with the black cap attached. It has a silver nozzle which acts just perfect. The overall packaging is compact, sturdy and very much travel-friendly .it has great staying power, doesn't irritate skin, neither stains the cloth.
Price of this perfume is 210 for 135 ml.
9.Armaf Club De Nuit (Woman) Fragrance Body Spray :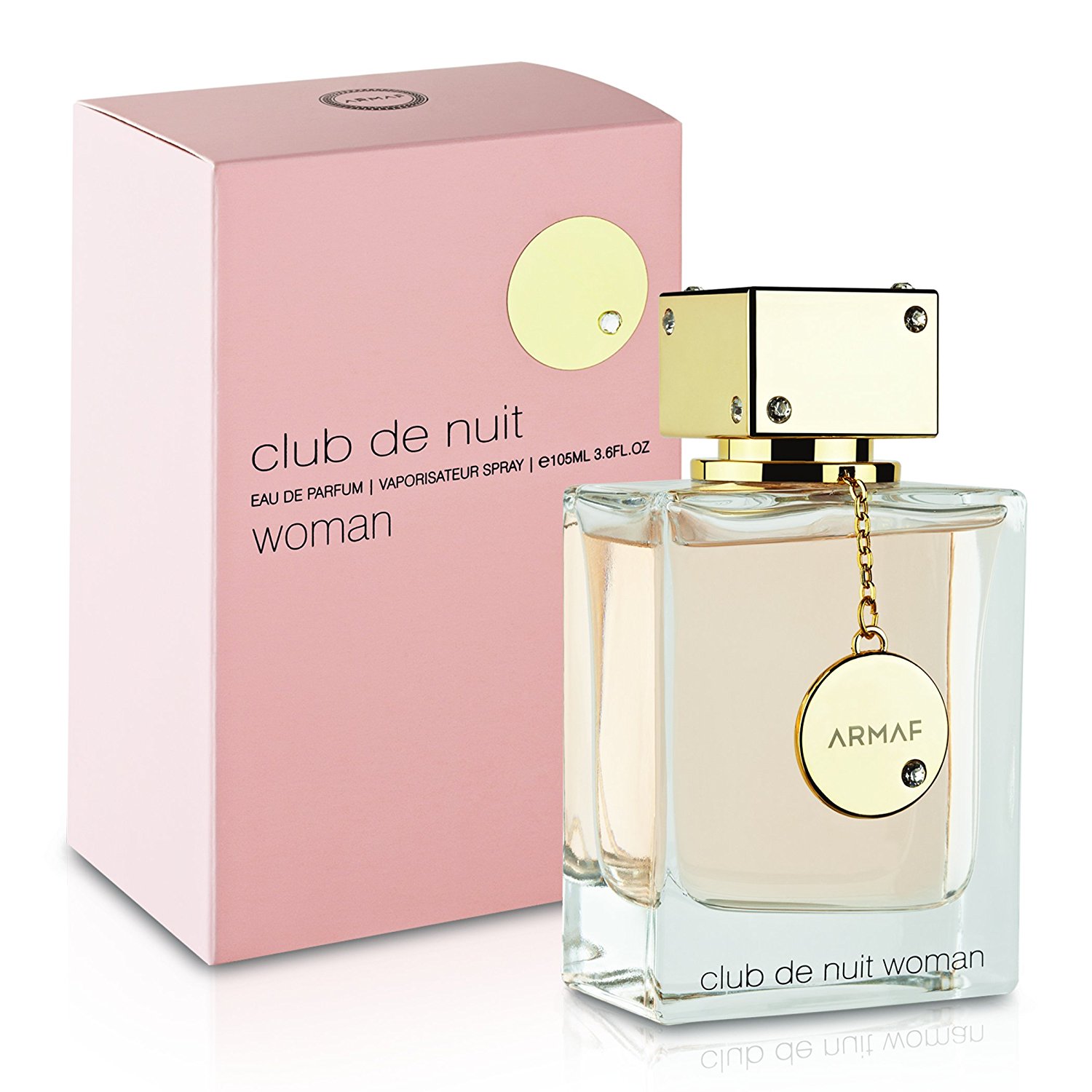 this perfume bottle has Sleek and simple packaging. the fragrance are full of freshness and soothing to your senses. refreshing and long lasting one with fruity, woody, floral and citrus notes, making this fragrance a well-balanced body spray. The body spray has an amazing fragrance and if you are a girl who doesn't want a really strong fragrance and are looking for a mild and balanced yet effective. this perfume stays on for a good 5-6 hours after that one can reapply as per one's requirement. The interesting blend of scents creates a fragrance that is soft, sweet and intoxicating- something that can't fail to excite.
Price of this perfume is 345 for 250 ml.
10. Colour Me Purple EDT For Women (50 ml):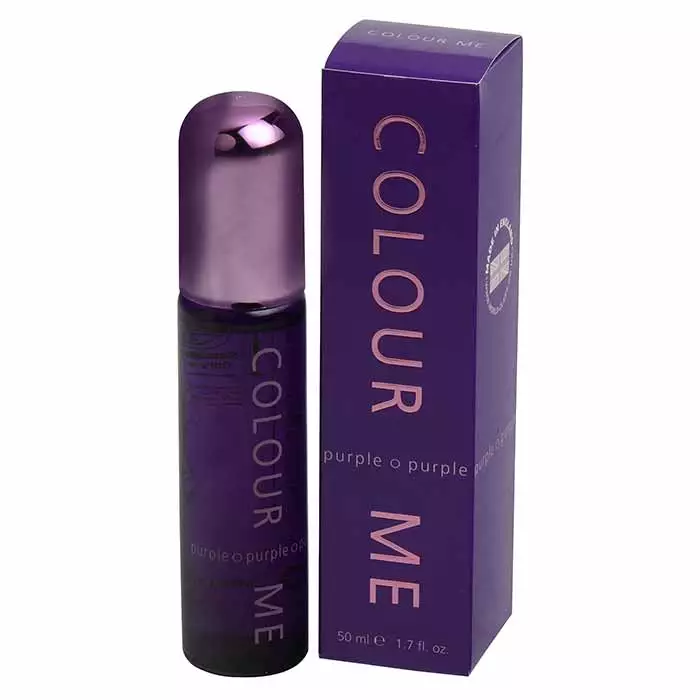 Colour me purple is the ideal everyday fragrance. Its purple packaging is very beautiful as well as cute and can be easily carried, making it travel-friendly. The fragrance of this perfume is bright, and elegant with interesting layers of aromas. White vanilla and jasmine compliment fruity scents and is perfect combination ensuring that fragrance remains peaceful and sensual. The most amazing thing is that just one spritz of this attractive fragrance on each wrist would be enough to see you whole day.Boasting notes this unusual perfume is the ideal gift or special occasion fragrance.
Price of this perfume is 449 for 100ml.
Perfume has been used for fragrance from old times. It will help you to smell good whole day and will keep your body odor away. One of the primary advantages of wearing perfume is that it enhances the mood. Perfume helps lift up your spirits. perfume reflects your mood, to project it better. In all of your mood types, whether it's playful, mischievous, timid or even reserved, perfumes offer various types of smells for different moods. For your perfect mood always select a perfume on the basis of your occasion. But, do you know a perfume has several other benefits too? It can help you cure insomnia and beat stress too! .apart from all these a good personality is not only judged by a good behavior and good looks maintaining a quite secret fragrance is also necessary. Just choose your right fragrance and move ahead in life.