We all have switched our lives to online from offline mode. Every part of our routine is somewhat connected to the internet or the web. We need to upgrade to manage the burden we are putting on our devices. So let's switch to something stronger than mobile phones and more portable than laptops. Tablets fit perfectly in that requirement. Look at the list of the latest tablets in India.
Tablets have been in the market for quite a long time. It is a perfect product that fits between mobile phones and laptops. The demand for this product has been increasing with time due to the better processor and battery life compared to mobile phones. You can compare the latest tablets in india on the basis of their display size, battery, Processor, Storage, Resolution, rating, reviews and Price.
| | | | | | | |
| --- | --- | --- | --- | --- | --- | --- |
| PRODUCT/FEATURES | Display | Battery | Processor | Resolution | Storage | Price (INR) |
| Apple iPad mini (2021) Wi-Fi + Cellular | 8.30 inch | 5,124mAh | – | 2266×1488 pixels | 64 GB | 42,900/- |
| Nokia T20 | 10.40 inch | 8200mAh | Unisoc T610 | 2000×1200 pixels | 32 GB | 15,449/- |
| Realme Pad | 10.40 inch | 7100mAh | MediaTek Helio G80 | 2000×1200 pixels | 32 GB | 15,490/- |
| Apple iPad Pro 11-inch (2021) Wi-Fi + Cellular | 11.00 inch | – | Apple M1 | 2388×1668 pixels | 1 TB | 82,990/- |
| Lenovo Tab P11 Pro | 11.50 inch | 8600mAh | Qualcomm Snapdragon 730G | 2560×1600 pixels | 128 GB | 41,999/- |
| Microsoft Surface Go 3 | 10.50 inch | – | Intel Pentium Gold 6500Y | 1920×1280 pixels | 128 GB | 50,990/- |
| Samsung Galaxy Tab S8 Ultra 5G | 14.60 inch | 11200mAh | Qualcomm Snapdragon 8 Gen 1 | 2960×1848 pixels | 128 GB | 1,25,999/- |
| Oppo Pad | 10.95 inch | 8,360mAh | Octa-core | 1600×2560 pixels | 256 GB | 22,999/- |
| Motorola Tab G70 LTE | 11.00 inch | 7,700mAh | MediaTek Helio G90T | 2000×1200 pixels | 64 GB | 22,999/- |
| Samsung Galaxy Tab A8 (LTE) | 10.50 inch | 7,040 mAh | Octa-core | 1,920×1,200 pixels | 32GB | 21,899/- |
| TCL Tab 10 FHD 4G | 10.10 inch | 5,500mAh | MediaTek | 1,920×1,200 pixels | 32 GB | 17,999/- |
| Samsung Galaxy Tab S8 5G | 11.00 inch | 8000mAh | Qualcomm Snapdragon 8 Gen 1 | 2560×1600 pixels | 128 GB | 70,999/- |
| Samsung Galaxy Tab 8 | 11.00 inch | 8000mAh | Qualcomm Snapdragon 8 Gen 1 | 2560×1600 pixels | 128GB | 54,900/- |
| Samsung Galaxy Tab S8 Ultra | 14.60 inch | 11200mAh | Qualcomm Snapdragon 8 Gen 1 | 2960×1848 pixels | 128 GB | 1,21,999/- |
| Apple iPad Air (2022) Wi-Fi+ Cellular | 10.90 inch | – | Apple M1 | 2360×1640 pixels | 64 GB | 54,900/- |
These were the 15 Latest Tablets in India. We have listed the latest as well as the top-performing tablets for the viewers. Now let's jump to the next part of this blog. Look at the rating and reviews of the latest tablets in India.
Rating and Review of Latest Tablets in India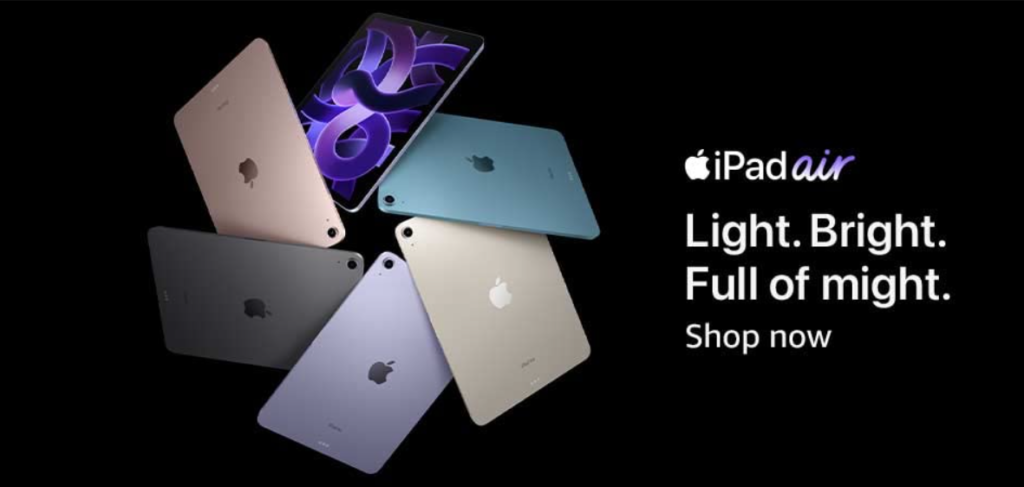 1. Apple iPad mini (2021) Wi-Fi + Cellular
Rating- 4.5/5
Customer Reviews-
Performance is great, and as it's the latest chip, it will have a little more software upgrade life, something that should be a consideration in any Apple product purchase. Battery life is just fine. It depends on use anyway. iOS 15 makes split-screen use much easier. The cameras are quite good for this device. The rear camera is fine in a pinch, with the added bonus of being able to edit it right on the device. The front camera is very good and brings another dimension to the device for FaceTime, Zoom calls etc.
Apple iPad Home Screen customization with widgets is adequate, but not as interactive as I would like. 64 gig sizes are ok unless you download stuff. If that's the case you pretty much have to pony up for the 264, which kind of spoils the price point for this device. Kind of shady by Apple and they probably could have sold a gazillion more of these with 128 gigs in the base model.
2. Nokia T20
Rating- 4/5
Customer Review-
I am really getting used to this tablet. Nokia has made a great comeback with this tablet. The touch and screen are really great. Latest tablets in India have some of the features I really like–
1. It comes with a 2k resolution so that you can see better.
2. It has in-built stereo speakers and dual microphones with AI noise reduction which helps you listen better and be heard better.
3. It comes with an 8200 mAh battery with a fast-charging ability.
4. Comes with an Octa-core processor.
5. Comes with face unlock capability.
6. It has 3 years of monthly security updates.
3. Realme Pad
Rating- 3.5/5
Customer Review-
This latest tablet in India performs averagely but we can't blame it. It justifies its price properly. The sound quality is good; anyway, realme products have good sound quality. So we can't say anything about that. The performance of the product is average, the processing speed and additional features are easily usable but do not exceed your expectations. The display is also fine in fact, it is above average. For a realme product, this type of display is good. All in all, it justifies the range, it is not at all overpriced and for that, I will recommend this product.
4. Apple iPad Pro 11-inch (2021) Wi-Fi + Cellular
Rating- 4.8/5
Customer Review-
This is a truly magnificent feat to have an Apple M1 desktop-grade processor in an 11-inch tablet body. The 11-inch does not feature the mini-LED backlit display, but coming from the lowest-end 2019 iPad to this, the difference in screen quality is immediately apparent (although even at the lowest end, iPad has a decent screen). It's undeniably fast, it's slim, lightweight, immensely portable, battery life is amazing, sound is fantastic. The USB-C port opens up many possibilities and lets you carry around a charging cable you likely could use for other devices as well versus something proprietary.
The potential for this tablet to run MacOS or MacOS apps on iOS truly exists and that would make this one of the absolute best buys in tech available today IF Apple makes that a possibility by changing iOS. If iOS never does more than it does today, the M1 iPad pros will be overkill and tragically under-utilized, but nonetheless fantastic. For this reason, I dinged one point off value because the true value isn't realized without the operating system catching up to the hardware.
Also Read- Top 10 Stylish Smartphones
5. Lenovo Tab P11 Pro
Rating- 4.4/5
Customer Review-
This latest tablets in india has great hardware features and performance for the price. The 11-inch screen size and resolution are great, enough for leisure use, video streaming, browsing, emails, SMS, etc. The WiFi is quite fast. The detachable keyboard comes in handy when composing an email, editing documents or even web browsing. The keyboard touchpad is adequate to control the cursor, but the pen is much better.
The pen is really useful when signing documents. The button's positions including the fingerprint sensor are workable, just need time to get used to them just like any new device you acquired. The keyboard snaps easily to the tablet, so it's easy to switch between tablet and laptop mode. On the software side, there're a few things that can be improved. First, the Android 10 OS is a bit outdated; some of the apps cannot be installed; not compatible with this Android 10 tablet. Some of the banking apps won't work with the fingerprint sensor.
Overall I do recommend this lenovo P11 Pro tablet if you want something in between an Android phone and a PC laptop. It's great for travel, powerful and yet small (compared to a laptop).
6. Microsoft Surface Go 3
Rating- 3.1/5
Customer Review-
Microsoft – Surface Go 3 – 10.5" Touch-Screen – Intel Pentium Gold – 8GB Memory -128GB SSD-Device Only (Latest Model) – Platinum. This gen Surface Go 3 surprised me but not in a good way. It has served me very well for many years. But if you're asking me would I recommend this Surface Go 3 I would have to sadly say no. It's a nice enough consumer content streamer if you are using Windows. But I think that's about as far as I can go. It does have some nice tech but honestly nothing really new or even new for the Surface line.
For the Surface Go 3 plan on very light use to keep it enjoyable. And if you do happen to do serious work you probably are not going to be enjoying it much. I rarely want to give a shot out about Windows 11. It looks really good on this screen. I have found the window borders, notifications, menus and setting screens to be very well done. The taskbar is much more unified and I like it. I have much more to explore here but it looks very modern and clean.
7. Samsung Galaxy Tab S8 Ultra 5G
Rating- 4.7/5
Customer Review-
The latest tablets in India, Samsung Galaxy S21 is a nice, handy device with great computing power, but the battery life is disappointing. The back of the smartphone is made of plastic. As a result, the S21 does not feel very luxurious. The smartphone is compact, so you can easily operate it with one hand.
While using the Samsung S21, you never suffer from hitches. This makes the S21 suitable for multitasking. You can switch quickly and smoothly between different apps. Even with heavy apps such as Photoshop or graphic 3D games such as PUBG, this smartphone continues to run like a charm.
Impressive photo and video quality of this device. With a standard, wide-angle and telephoto lens, you have a suitable camera for every situation. With the wide-angle lens, large buildings fit perfectly in my photos. The image of 8K videos is sharper but choppy. Compact screen The Samsung S21 has a handy screen, so you can easily operate the device with one hand. The screen with a Full HD resolution is less sharp than that of its predecessor. Shop these Products and use Samsung coupons for additional discounts.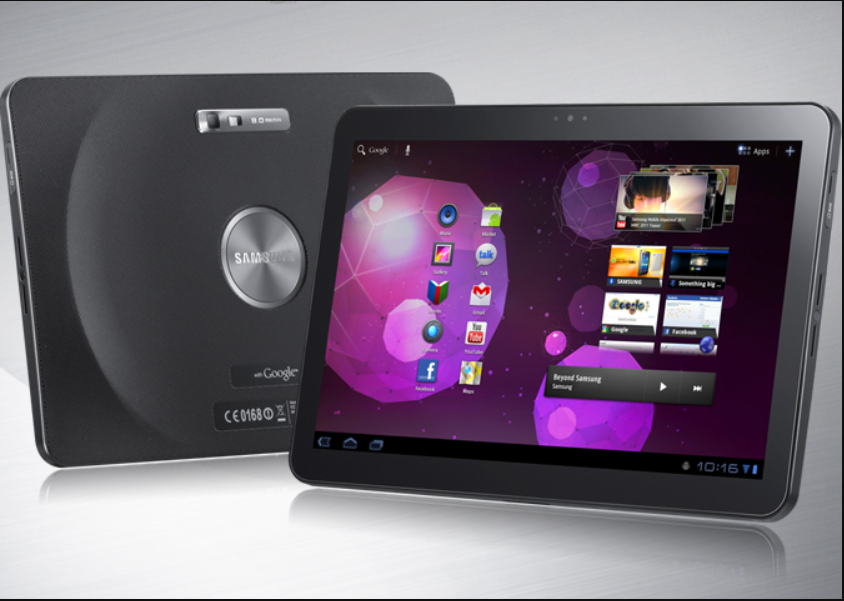 8. Oppo Pad
Rating-3.0/5
Customer Review-
Oppo has not reached the expectations of people and many users believe that spending on Samsung is better than on oppo. It is an 11-inch tab that is being promoted as a "handheld" gaming tablet. This is the biggest irony. Oppo Pad has USB Type C 2.0, so it doesn't support the function of using USB Type C 3.1 Cable to HDMI. The major setback for the people is that it has no GPS. There are not many reviews available for this product.
9. Motorola Tab G70 LTE
Rating-3.2/5
Customer Review-
Motorola Tab has a great performance overall and the design of this tab is pretty good. The sound quality is well appreciated and users like it too. It lacks the camera quality, the camera is not up to the mark and is highly disappointing, especially the front camera. You won't get any accessories with this product. Moreover, the software is not optimized according to user comfort. Overall, this tablet is average; if you are into android tablets then you have many other options to choose from.
10. Samsung Galaxy Tab A8 (LTE)
Rating- 4.5/5
Customer Review-
This is one of the fastest and nicest Samsung tablets present. You may find it quite thin, but you can get different cases and of course different handbags, as per your requirement. There is enough space to keep the kids entertained, but also enough for your own documents and apps, so that's nice. And that means it has good storage capacity and processor is quite good too. All in all, the best you will have had so far fits in the pricing too. Samsung is ruling the market with android tablets and again it has proved that it has the top tablets in the market.
11. TCL Tab 10 FHD 4G
Rating- 3.5/5
Customer Review-
This TCL Tab is the basic and average tab and is quite inexpensive. Talking about the performance, this product performs on the average mode. We can't say that it is bad but also, not amazing. The body is made up of good quality plastic, but the overall appearance of these tablets look cheap. You may need to cover that with a back case. Well, that's not a bigger problem to highlight. The thing which is amazing and makes it worthy is its battery life. It has not disappointed its customers on that, 8000 mAh battery is more than enough.
12. Samsung Galaxy Tab S8 5G
Rating- 4.5/5
Customer Review-
This phone has an incredibly good camera but, the file size is very large. You can have a memory option of 128 or 256GB and store photos on the micro SD card, except you can't because they decided not to provide one with this phone.
The conclusion is that it's an excellent phone with a lovely screen, superb image quality and many good features. It is perhaps one of the very best but, the features that would have set it substantially ahead of all the competition and score 5 stars are not available yet: namely, the micro SD card. The performance is excellent and it is capable of running 5G which is useful if you happen to be in an area offering it. They are International or US versions and this fact is rarely included in the advert but, will generally be supplied if you ask the question before purchase.
The design would be worthy of 5 stars if the 512GB option was available in every country and if the micro SD card available on earlier phones had not been omitted from this model. The cost is similar to other major competitors with the same or similar features.
Also Read- Best Selling Laptops in India
13. Samsung Galaxy Tab S8
Rating- 4.5/5
Customer Review-
It is a lovely tab- it is slim, thin & lightweight. I had my data transferred successfully from my old tab to my new tablet. This Samsung tablet has sharp, vivid photos. Because of its metallic body, the phone is slippery so you will need to purchase a case. Overall, I Love this phone. The phone was not charging on the 2nd day due to a defective charger or cable so the conscientious vendor sent me another charger/cable & the problem was resolved quickly.
14. Samsung Galaxy Tab S8 Ultra
Rating- 4.6/5
Customer Review-
The Galaxy Tab S8 Ultra is a big-screen Android tablet that at first glance looks like a direct rival to the iPad Pro 12.9-inch. During testing, we found the tablet offers great performance and one of the best screens we've seen on an Android tablet for media consumption and cloud gaming. But a lack of full-fat creative apps on Google's official store hinders its appeal to power users and creativity. People in search of latest tablets in India for creative or power-user tasks will be better off investing in an iPad Pro or Surface Pro 8 as a result.
15. Apple iPad Air (2022) Wi-Fi+ Cellular
Rating- 4.8/5
Customer Review-
The iPad Air 5 fits neatly into the middle of Apple's large tablet range and latest tablets in india, which starts with the cheaper 25,000 rupees iPad and goes up to the much more expensive 1 lakh rupees iPad Pro. The iPad Air's super bright, 120Hz ProMotion Liquid Retina XDR screen and extra features for creators — for example, Thunderbolt 3, the LiDAR camera, and its five microphones — truly make it worth the additional cost, but what about the iPad Air 5 over the cheaper iPad?
I'd choose the iPad Air 5 every time. It's hugely powerful, it looks like a modern tablet with its thin-bezel design, and it supports all the desirable Apple accessories for the future, and really can act as a laptop alternative. It'll do everything you'll likely want for years, and the design means it'll stay fresh during that time as well. I love its fantastic pick-up-and-use ability, which is present right out of the box. It's a huge strength you don't really find with any other tablet.
The battery life and feeble amount of base storage are the downsides, but if you choose wisely when you purchase and don't wander far from a charger, then neither should cause major problems. The iPad Pro may be the iPad most people will desire, but the iPad Air 5 is really all the iPad most will really need.