Jewellery and weddings go hand in hand. And if you are getting Jewellery with tempting offers and discounts it's all a girl can wish for her on the "the day" for herself… not only the bride but anybody would love to grab those offers.
And for this wedding season here are some exciting offers on Jewellery.
1. The Delicate Neckpiece
Kundan stones always look gorgeous with lehengas and give a royal touch to the bride. This delicate neck piece is made of faux pearls and Kundan stones perfectly blend with colors like red green or pink and won't burn your pocket too.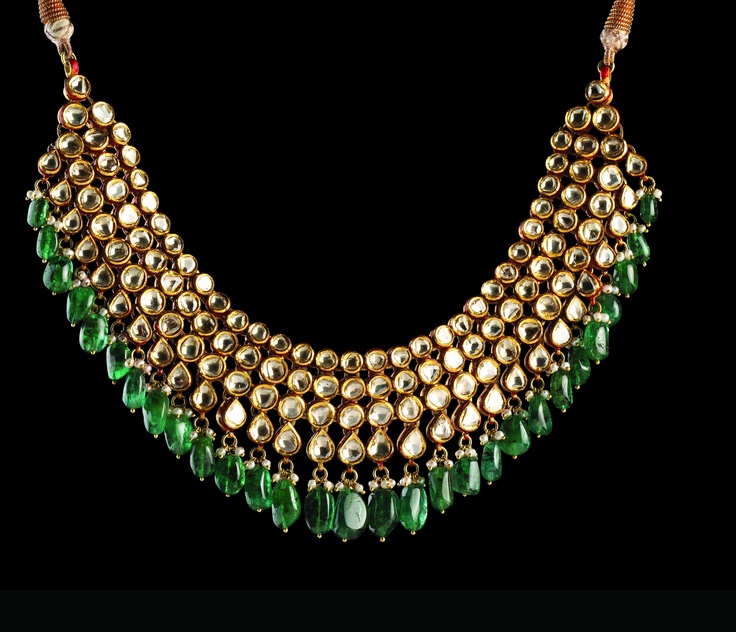 2. Jhumkkas
Jhumkkas are an essential part of a bride's Jewellery trousseau. It enhances the Indian beauty and goes with Saree lehengas and Anarkalis also. There is not a thing like too many Jhumkkas for a girl. These delightful gold plated Jhumkki earrings are so sober yet beautiful.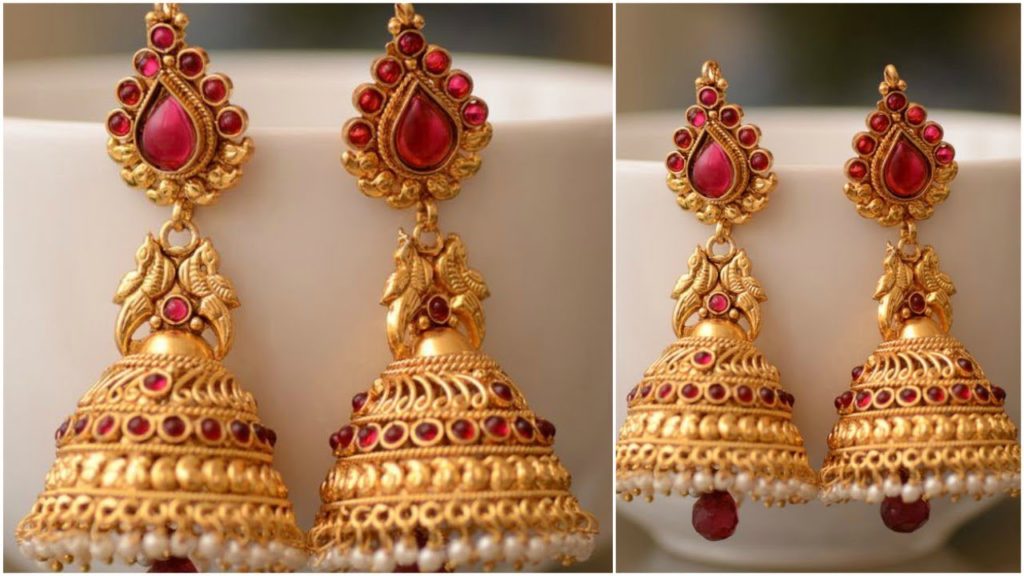 3. Ring
The ring is the most common ornament which is worn in fingers by both man and woman, The nerves of our body are connected to each other and metal is considered good for health as ring finger has a nerve which is connected to the heart through the brain. It is also a sign of the marriage which has been promised between two souls to be live together.In India, weddings are not only limited to a single function only. There are plenty of other function where you can carry a different look with your western outfit. So you can buy this adjustable cocktail ring at a great discount for a next cocktail party.
4. Nose Ring
This is the ornaments which are worn in the nose, it is called Nath or Nathni in Hindi. This is one of the compulsory ornaments as per Hindu traditions and should be worn by every Indian girl. It helps to breathe regularly and comfortably. These Indian traditions have become a sign of fashion nowadays. Marathi women's are always spotted with nose rings. I have its own significance in Hindu tradition. In our weddings, Nath is a must have the ornament for any bride. This small stone stubbed Nath can create a statement look at any wedding. It can be worn by the bride herself or by any other lady also.
6. Mang Tikka
It is an ornament worn on the head so that the hanging pendant places itself on the forehead and makes women more beautiful. It also symbolizes Indian bride and controls the heat of the body. Mang tikka can give a mesmerizing look to an Indian bride…it increases the true beauty of the bride… you can buy this yellow gold mang tika and shine on your big day.
6. Anklets
Its called Payal in Hindi which is made of silver and is worn in the ankle. This is one of the favorite ornaments of a woman in India which makes a very melodious sound while walking. Silver is a good conductor of energy and works as a mediator between the two forms of energy, earth, and the human body, it makes a woman more energetic while sending the negative energy to earth.
7. Kardhani
The waist ornament Kardhani was also known as Kamarband, worn around the waist by married Indian women. Silver Kardhani are made from superior quality of material and help to controls the extra fat of belly from all sides. Kardhani is another fashion ornament in the modern days and known as belly chain and some time attached with Novel piercing.
A Kamarband or a waist belt is a beautiful ornament to team up with your outfit. You can instantly pretty up your bridal look. A matching Kamarband with your outfit can transform the look of your outfit. It can add elegance and elan to your attire and look good with every ethnic look. You can purchase this beautiful Kamarband at a great discount and stand out in the crowd at the next wedding.

8. Toe Ring
Toe ring is a sign of Suhaag in our Indian culture. Married women must have wear toe rings. This small ornament can make a whole lot different to your look. Toe rings multiply the beauty of any traditional look… These small pieces of Jewellery create a new look. Try these gold plated toe ring with crystal stone.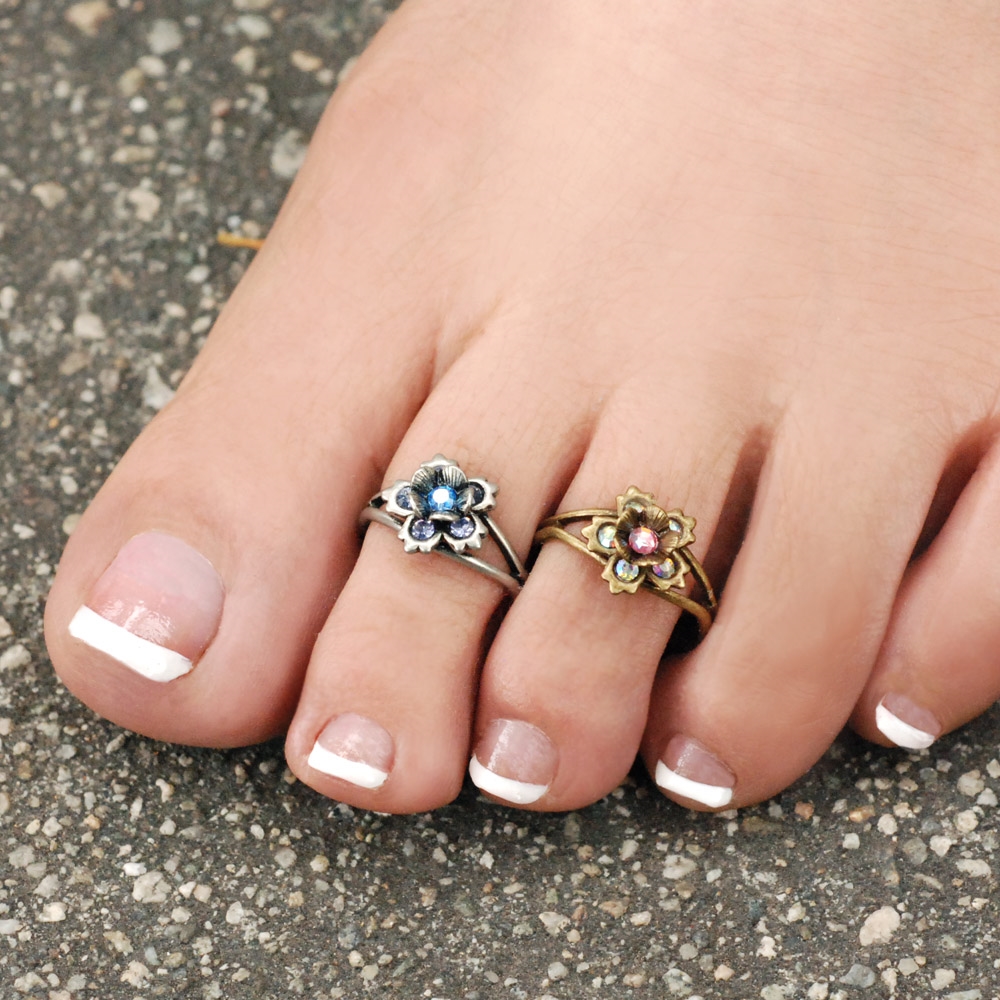 9. Bangles
The bangle is circular shaped ornament which is worn in hands by a woman. As there is a nerve in our wrist which tell us pulse rate this Bangle increases the blood circulation in our body and it doesn't let the charges of our body go out. You will find bangles in both hands of a very young child too it is the Indian traditions. Bangles can be of different types of metal, mirror etc. You can mix and match Bangles with different outfit colors and style and they can enhance your whole look very easily. They are the symbol of feminity. The sound of Bangles is so mesmerizing it cannot replace by any other sound.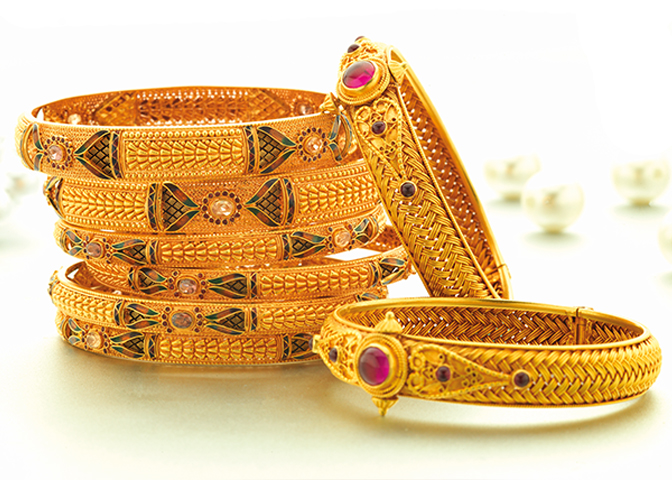 10. Mangalsutra
Traditionally it is worn by married women. On the day of the wedding, the groom gives this to the bride. Mangal sutra symbolizes love, commitment, and loyalty. This is above the heart so it helps in blood circulation of the body.