Over the period of time, people have become more considerate about healthy lifestyle. Gym has become one of the essential parts of the routine life of youngsters. A lot of them even use an hmb supplement to effectively help increase their muscle mass. Like who doesn't loves to flaunt beautiful stunning body with 6 pack abs?
Due to increasing inclination of the people towards Gym Culture, the demand of protein powders have risen in the market. Protein is a micro nutrient that has gained much importance during past few years. People have realized the benefits protein. For maintain a healthy body one requires a good concentrated protein diet. Protein helps to maintain muscles which are the major need for people you have added gym to their routine lifestyle. The major challenge one faces is when he or she has to go out to select the perfect protein powder in the market that can perfect suit to their need. Today, we are going to help you in same.
Importance Of Protein In Daily Lifestyle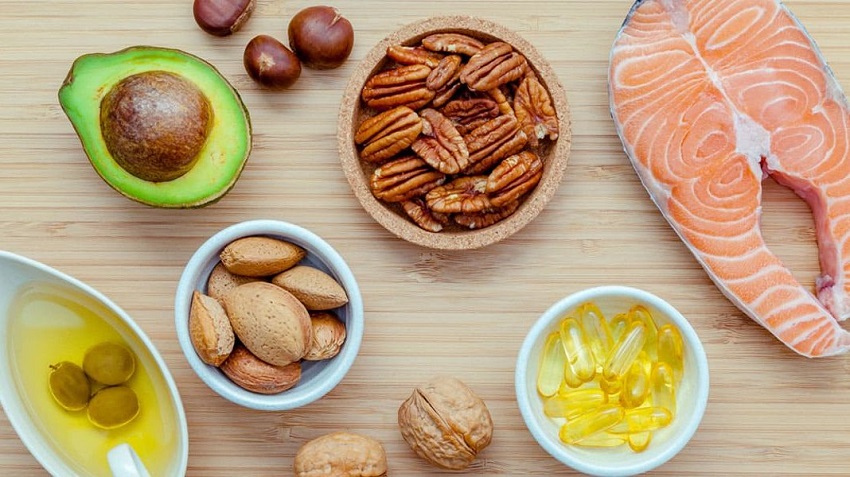 Protein powder is taken to provide you with necessary supplement of protein which your body requires to remain healthy. It is a quick way to keep your body nourished and satisfied. Protein has gained importance over a period of time due to its following features:
It helps to lose weight without compromising with regular nutrients our body requires.
To improve sport performance; like most of the sports players are highly dependent on protein powder to provide their body with right supplement and in order to maintain healthy muscles and to reduce muscle tear.
It helps to build muscle mass and to repair damaged muscles
It helps to promote overall wellness of the body.
Better appetite
Better immune system
Better strength
Consequence Of Not Taking Proper Protein Diet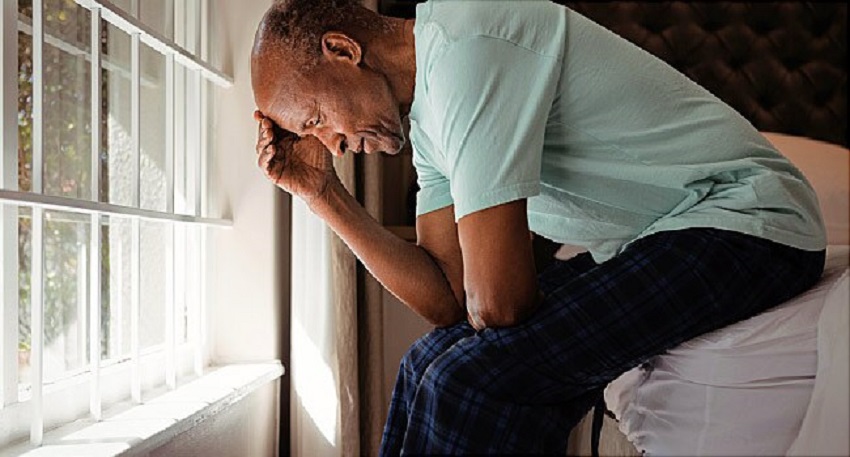 Protein makes up about 80% of muscle mass and hence is very important part of one's diet. Not taking up right protein diet can lead to:
Have skin, nail and hair problems
Bones become weak, chances of fractures increases
Wound take longer time to heal
Drop in the metabolism rate
Easy muscle tear which is very painful
Different Types Of Protein
Not every protein powder in the market is same. Before we discuss the different protein powder available in the market, it is very important to know what are the different types of protein powder are:
1. Concentrate
It involves how much percent of protein is available in the protein powder box. In most of the powders, composition goes like; 70-80% of protein and rest 20% includes carbohydrates, water moisture and fats.
2. Isolates
In this the protein part has the higher proportion, that is, about 86-90% part is protein while the non protein part is much lesser, constituting up to 10-15% only.
3. Hydrolysates
In this, the proportion of partial digestive protein is more. It may sound partial digestive protein is not beneficial but in reality the due benefit in certain circumstance. It includes polypeptides and peptides which are the source of amino acid and act as a building block for the body.
Three Main Types Of Powders
The powders available in the market are basically divided in 3 major broad categories as per the lifestyle and food habits of the people. They are:
MILK BASED POWDERS
PLANT BASED POWDERS
ANIMAL BASED POWDERS
The further categories of these three major broad categories is discussed in article.
Types Of Protein Powder Available In The Market
Different types of protein powder available in the market are discussed below:
1. Whey Protein
It is one of the most popular and best selling protein powders in the market. It not only provides your body with right protein supplement, but also helps in fat loss. So you can make up good muscles and reduce the fat content from body at the same time.
Whey is approximately 20 percent of the protein in cow's milk and has the highest branched-chain amino acid (BCAA) content, including roughly 11 percent leucine and 9 percent combined isoleucine and valine, yielding a 2:1:1 relationship.
In include all essential amino acids that help in faster digestion. It boost the energy and reduces stress level in one's body.
Whey protein is best to have after workout session.
2. Soy Protein
If one wants to build the bone mass, soy protein is the best alternate available in the market. It helps to reduce the cholesterol content in the body and also help the body to ease out after menopause in ladies.
3. Casein Protein
Casein is a slow digesting protein when compared to whey. It is a good supplement of milk protein. It takes about 6 hours to digest and hence serves as a main source of protein for the body. It is a rich source of amino acid.
Casein is a good source of BCAAs as well as glutamine, which helps it reduce muscle-protein breakdown. It helps in gaining muscle protein and reflects the imbalance between muscle protein synthesis (anabolic) and breakdown (catabolic). Thus glutamine lends support more on the anticatabolic side.
Due to its properties of slow digestion, it is suggested to have Casein Protein before going to bed or between meals complimented with other food nutrients.
4. Milk Protein
Milk protein is the best source to enhance immune system and to support muscle growth. Milk protein contains all of the essential amino acids in a natural 80/20 ratio of casein-to-whey blend, which helps in providing proper muscle growth to the body. It is usually taking after workout, to ease the body from workout stress. Milk is best when taken just after work out as creamy milk or protein bars.
5. Brown Rice Protein
Brown rice is one of the major sources of protein for the vegetarians. Over the period of time, it has gain a significant importance and is becoming one of the major parts of staple diet of the vegetarians due to its remarkable qualities. It is 100% plant based protein. It is the first choice for vegans who don't prefer to have milk based products for proteins. Also, it is gluten free that makes it a right choice for the consumer.
6. Pea Protein
Some people have allergic reaction to milk products. For them pea can be the right source of protein. Less people know that peas are also rich in protein content. It is hypoallergenic and is high in BCAAs and boasts a 98 percent digestion rate—meaning the body is able to use and process the majority of amino acids per serving. This makes pea the best choice for protein among other available plant based protein source.
7. Egg Protein
Eggs are slower in digestion when compared to whey and can be taken without any fear throughout the day. It is one of the major sources of protein. You must have seen people who are involved in labor work, they intake large amount of eggs daily to provide right supplement of protein to the body. Moreover, the people who go routine gym often have high egg diet for protein supplement.
Egg protein is also at the top of its class when it comes to quality. With a score of 100 on the biological value (BV) index, egg protein contains all the essential amino acids necessary for protein synthesis, and is easily digested by the body.
8. Hemp Protein
Hemp protein is 100% plant based protein. It is popular as it is rich in OMEGA-3 fatty acids. It provides your body with right amount of protein.
9. Blend
Under this, generally few plant based protein are blended together to give right proportionate of protein. It is best for the vegetarian or vegan people. For example, pea and hemp protein are generally blend together to give better results.
10. Meat Based Protein
Meat is the best source of animal based protein. Most of the researchers have felt that meat is also a great source of protein equivalent to whey protein. It is a high source of amino acid.
11. Bone Broth Powder
Bones and ligaments are boiled at a high temperature and then grinded to give it a form of powder. It is an incomplete source of protein. It is basically high in collagens and peptides and less in content of basic protein.
Importance Of Protein For Sports People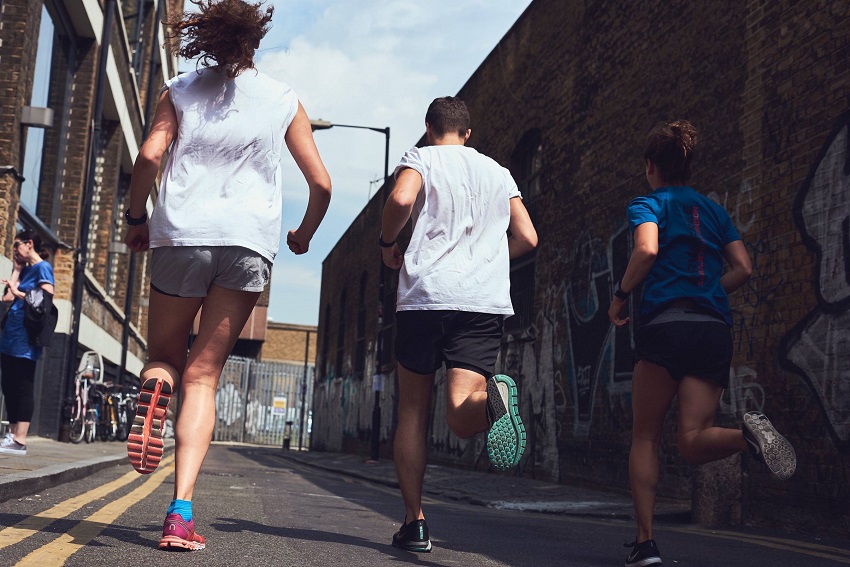 Experts say that it is very important for the sports player to keep their protein diet high so as to boost their performance. They are asked to keep a target to have about 20-30% of calories daily.
Also, it should be made a rule to intake about 20-30 gram of protein in every 2-3 hour. This will help the athlete to maintain good muscle which is very important to keep the body fit for the sport.
Smart Tips To Maintain Right Protein Level In Body
Muscle Breakdown Overnight
The muscle breakdown increases eventually overnight. The same is required to shoot up in morning breakfast in order to recover the loss caused to the body due to this. It is advisable to take at least 20-35 gram of protein intake to recover the loss. This may vary from body to body.
Pre And Post Workout
It is very important to maintain right protein diet pre and post workout. Both hold significant importance in their own way. It is advisable to have right amount of protein and carbohydrates in both to maintain good muscle health.
Dinner Diet
It is very important to have right protein diet in dinner because overnight the protein breakdown increases. This increases the level of amino acid in body. Thereby, it is advisable to have such protein diet in dinner that takes longer time to digest so that it can provide overnight protein supplement to the body.
Points To Be Kept In Mind While Selecting Protein Powder
1. Diabetic Protein Supplement
People who have diabetes are suggested to take those protein supplements that have less sugar content to avoid unnecessary shoot up of blood glucose level which can be dangerous. If you are fighting this condition we will like you to read the Diabetes Freedom reviews.
2. Kidney Disease People
People who have kidney disease are supposed to not take high protein diet. This is because kidney helps in breakdown of protein. Due to weak kidneys, they are not able to break the protein content well.
3. Gastrointestinal Patients
People with gastrointestinal problems are asked to take those protein powders which don't contain lactose sugars, artificial sweeteners or dextrins or maltodextrines. This is very important as choosing a protein powder which may increase your gastro problems will tend to be more risky for you.
4. Gluten Allergy
People who have allergy from gluten should check the label wisely and shall choose that protein powder that doesn't contain gluten.
Taste Booster Of Protein Powder
Now days, in order to boost the taste of the protein powder, they have started coming in numerous flavors such as chocolate, strawberry, vanilla, etc. One can choose his favorite flavor by choosing from the wide range of flavors available in the market.
It is suggested to mix the protein powder in milk to give it a creamy texture. It will taste like a flavored milk shake and is good in taste.
So go grab the best flavor that can take your taste buds on a wonderful ride.
Conclusion
It is very important to have a complete known about protein powders while purchasing it in the market. Often the shop sellers try to convince you to have those protein powders that can give them higher profit margin. Never be fooled by them. Always check the nutrition scale and composition properly before purchasing the one. Select that protein powder that serves your body need the best.
Don't get trapped with high company labels because their composition list may not serve your need the best. Also, people often have presumption that costlier protein powder is the best. Such myths are needed to be overcome so as to make more aware and stringent purchase.