Europe has the most beautiful countries for the best holiday destinations and one of those countries is France having its capital Paris.
Paris is counted as one of the most beautiful cities in the world. The season of holidays is going to start and everyone is planning for their holiday travel.
So if you are thinking to plan an international trip, then go to Paris. I'm saying this because I believe that Paris is the city that everyone must visit at least once in his lifetime.
I know Paris tour is not budget-friendly, so you should only go there is your finance allows you. But whoever is thinking to plan a Paris tour, must read the whole article as I have given some tips to save money on your Paris tour package.
Are to ready to explore this dream city and experience the city of lights?
Places to visit in Paris
Paris has such places to visit that you can't visit all on a 3 or 5-day trip. But if have planned such a short trip, then you must go for the most famous and elegant places there. These include:
1. Eiffel Tower
The most popular and dream place to visit on the Paris city tour is undoubtedly the Eiffel Tower. It is considered as an icon for Paris as well as the whole of France. Your Paris tour package will be incomplete without visiting there. The cost for getting entrance is different for each floor. But for the kids under 4 years, the entrance is free.
2. The Louvre Museum
The famous art museum, The Louvre, is located in the heart of the city. The museum has different departments such as Islamic art, Egyptian antiquities, oriental antiquities, objects of art, paintings, graphical arts, sculptures, etc. It is the royal fort that you must not miss while exploring Paris.
3. Disneyland
Disneyland as its name is a place that kids love the most. But along with kids, it's as popular and cheerful among adults too. It is an amusing park having your favorite Mickey Mouse characters, animation movies, fun rides, street vehicles, and much more. So don't miss the place if you ever get the chance to visit there.
4. Arc of Triumph
Another name included in the popular places to visit in Paris includes Arc of Triumph. The beauty of this place lies in its structure with fabulous sculptures and victory tales on this arc. From its panoramic terrace, you can see the fascinating view of Paris city. Under the arc, there is the tomb of a soldier in France.
5. Notre Dame Cathedral: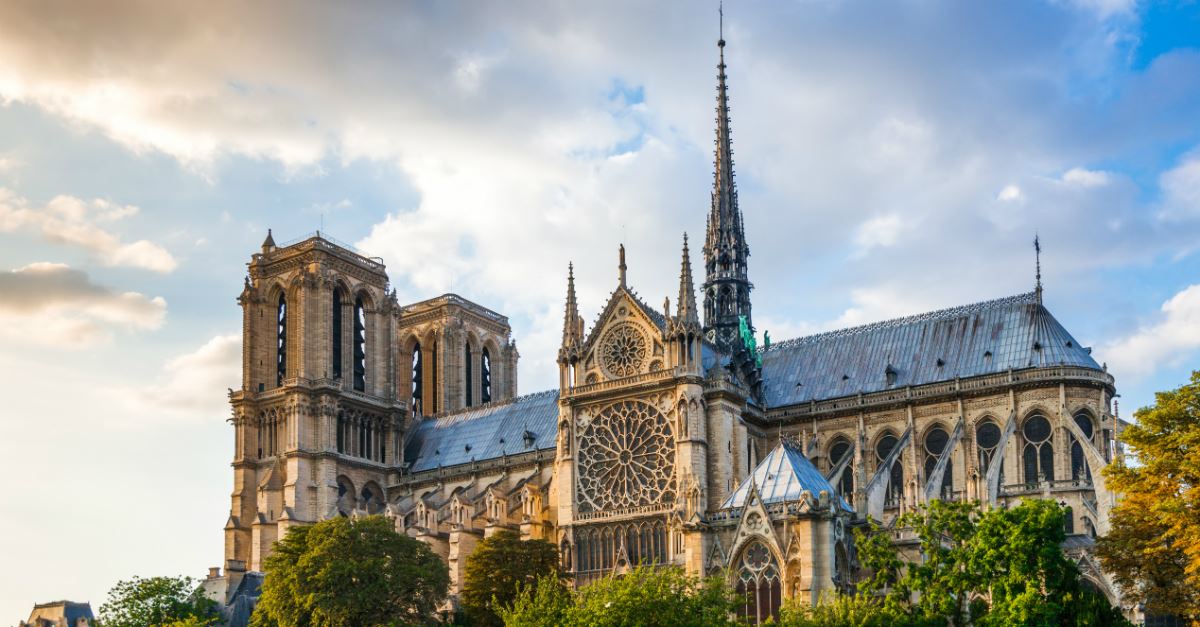 Another beautiful place to visit in Paris is the Roman Cathedral. 'Notre-Dame De Paris' is an abiding symbol of Paris. When you walk into the place, you will be its domed roofs and get exhausting experience. But gothic architecture and gargoyles see are the incredible things that you can experience here.
(Note: Due to firing on 15 April 2019, it has sustained to damage and will remain closed for some time period.)
6. Palace of Versailles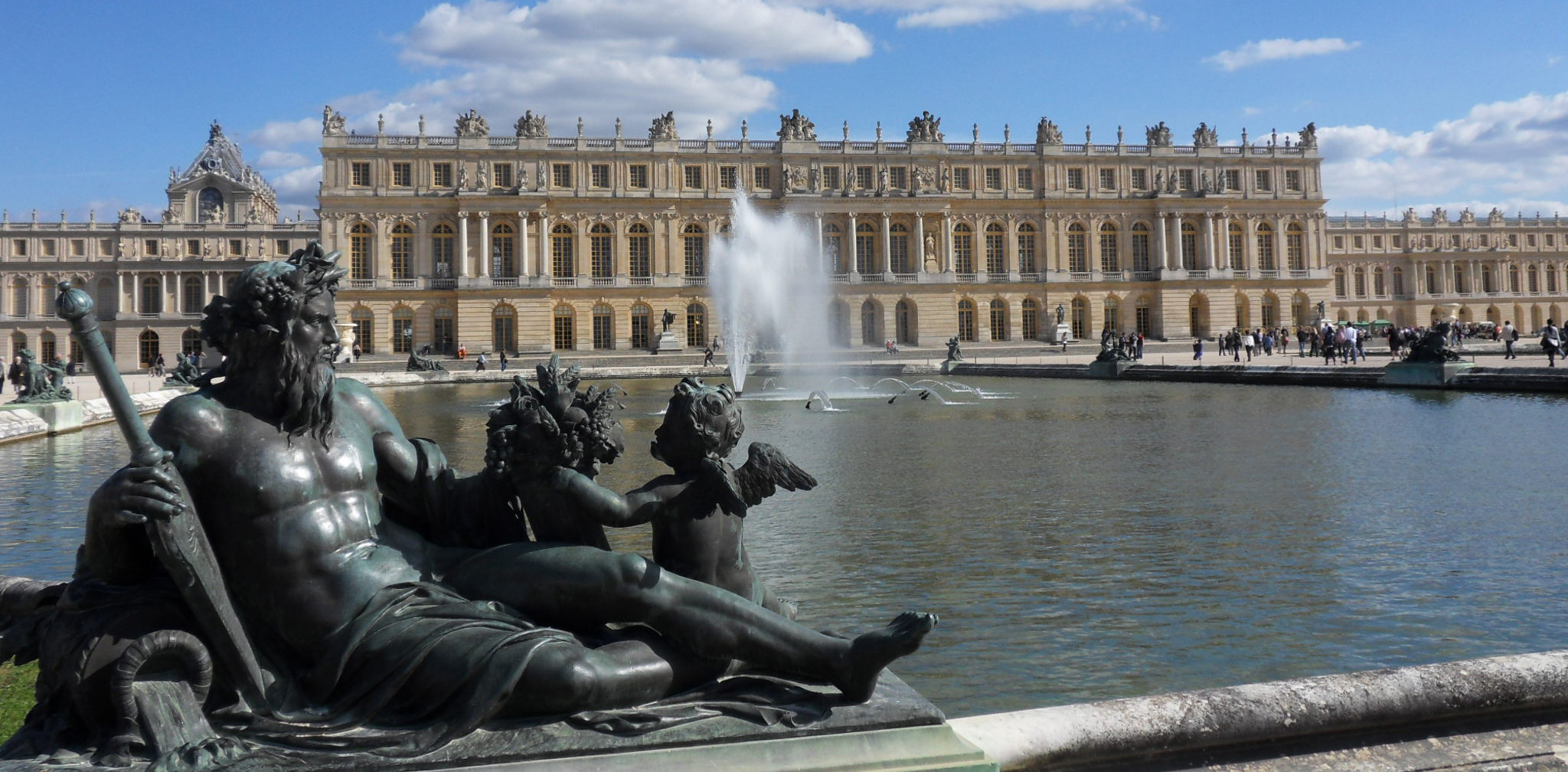 Palace of Versailles is the popular caste there. It's a stunning place to explore. Exotic interiors, beautiful gardens, stunning artwork, and amazing terrace make it unique and a must going place in Paris.
7. Montmartre
A hill located in the north Paris popular for white-domed Basilica at top. Then a few blocks away, you must visit Square of Tertre. This place has artists that paint the beautiful creations of tourist and their surroundings. This place is the witness to the beautiful art of the city.
8. The Seine River
One of the most beautiful Paris attractions includes the Seine River. It is popularly known as the heart of the city. It has a very beautiful view, especially it looks incredible at night. The river is around 777 km long and there are a lot of activities to do here.
Apart from these places, there are a lot more places to visit in Paris i.e. Le Manoir De Paris, Moulin Rouge, Louis Vuitton fountain, III Bridge, Pantheon, Sainte-Chapelle and more.
Things to do in Paris

Climb the Eiffel Tower
Eiffel Tower is the place to visit in Paris that comes to the mind of every tourist. So your Paris tour will be incomplete if you do not climb Eiffel Tower. It has a long waiting line for going up the tower. So make sure to book your advanced tickets so you don't need to wait long for seeing the stunning view.
Walking along Champs- Elysees
Why go Paris if you don't get the experience to walk through the world's most recognizable street? So don't miss the chance to walk along the beautiful street from Place de la Concorde to Arc of Triumph. Then sit on the top of the pillar to see the beautiful view.
Fun and games
If you want to have fun, then there are a lot of places. Experience the nightlife of Paris Moulin Rouge. Watch the Moulin Rouge show. Visit Square du temple, Jardin Nelson Mandela, Sainte Perine and other parks for amusement. Watch the Live Thriller to increase your fun.
Shopping
Visiting a place without shopping is of no fun. Paris has some beautiful places where you can do shopping the unique articles. The top places where you can shop the best Paris articles include La Vallee Village, Forum des Halles, Passage Jouffroy, Les Quatre Temps.
Taste the Local food
Every country has a different food specialty. So do try the local street food of the place. Get a taste of Paris Secret Food Tour, Montmartre food and wine, lunch at Seine river cruise and a lot more.
How to book your Paris Tour Package?
The only place where you can get the cheapest Paris tour package is EaseMyTrip. With the best offers and coupon codes, you will get your travel at the lowest prices. If you have any doubts, you can even compare it with others.
You can do it in a very easy way. So go through EaseMyTrip coupons and select the best offer for booking your travel tickets. Then fill your boarding and destination place and grab the ticket for the best price.
Accommodations to stay in Paris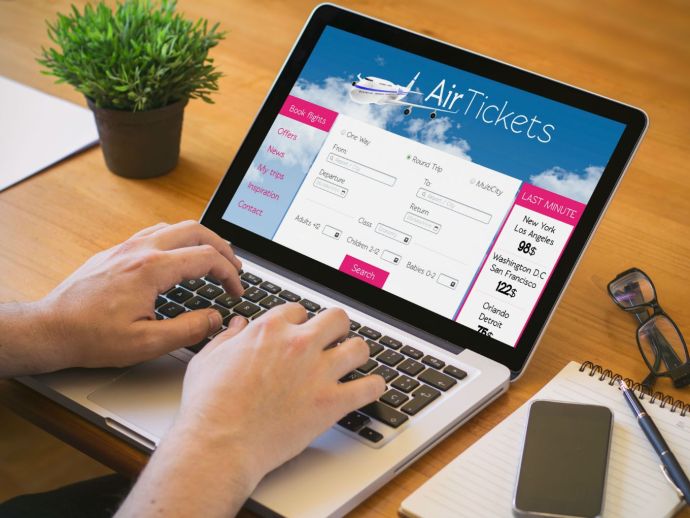 Not only for travel tickets, but EaseMyTrip has amazing offers for staying accommodations too. So compare and choose the hotel that you like the most.
Important things to remember
Don't forget to carry the local cash. You will need it anytime.
Read the local guide to know the best places to stay, eat and travel.
Book your tickets in advance to avoid trouble.
Check your travel advisories carefully.
Pack appropriately to avoid carrying heavy luggage.
Happy journey!