Extra Talktime With Paytm Recharge Coupons
A cashless economy is considered to be more sound and secure. It is completely clean, always from corruption. Slowly our economy is heading towards a cashless society. Carrying huge sum in your wallet whole day, protecting it from theft is one of the major disadvantages of the paper society. Cashless society provides you with better security and ready-go-cash whenever required!
Paytm bought a complete revolution in the online payment sector. It came into the market when people were looking forward to some secure medium of payment. The increased theft while making online payment was one of the major reasons why people were afraid of online money transfer.
Today Paytm has a tie-up with various companies. This collaboration helps the customers to avail huge discounts on every payment they make using Paytm wallet.
1. GLIMPSE OF PAST
PAYTM founder 'Vijay Shekhar Sharma' is a perfect example of the person who never gives up, no matter whatever comes to his way. His journey is a perfect example of 'rags to riches'. Started up with Rs. 10 in his pocket and today he owns a company having a market value of over $3 billion. He launched Paytm in August 2010; since then there is no looking back. Paytm is the consumer brand of One97 Communications.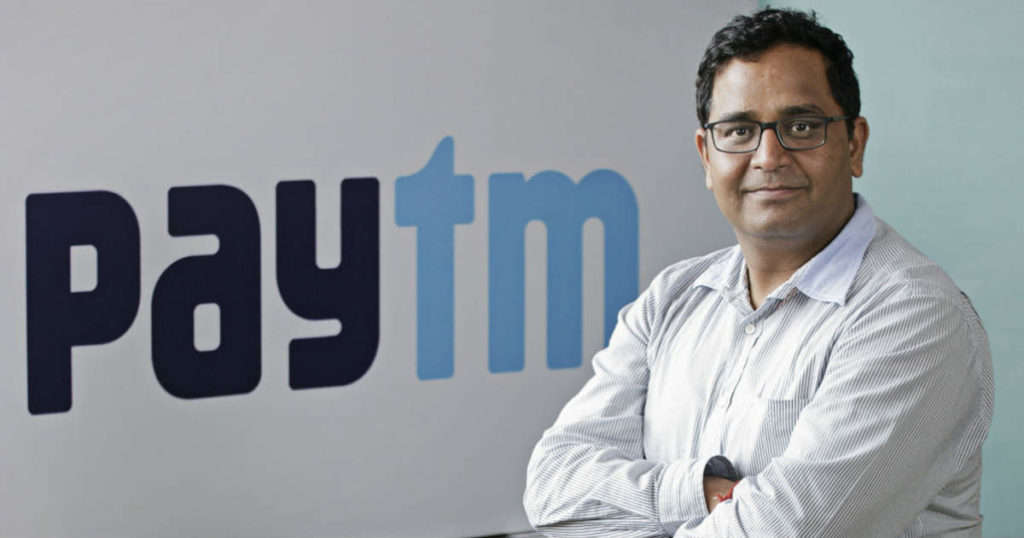 2. SUCCESS PATH
Paytm has emerged out to be India's largest mobile commerce platform. In its initial years, it mainly concentrated over mobile recharge and utility bill payment. Its tie-up with BSES is known to us all. But today it has increased its area and covers almost entire marketplace. It has over 100 million registered users by which about 60 million orders are placed every month. Paytm is even accepted by around 15 lacs merchants online and offline.
3. Paytm PAYMENT BANK
In 2015, Paytm received a licensed permission from RBI or Reserve Bank Of India to start India's first payment bank i.e., "PAYTM PAYMENT BANK LIMITED". It is a separate other than the old one where the founder Vijay Shekhar will hold the maximum stake of 51% in the company. One 97 now holds 39% in the company while 10% is held by a subsidiary of One 97 and Sharma.
From August 2017, the company has started providing the facilities of Paytm Bank on their mobile apps also.
It is the first bank in India charging zero fees on the transactions done through it. There is no minimum balance maintaining criteria. Not only this, it even offers free virtual debit cards to its use for the better experience. No need to carry the cards physically and no need to worry about the loss or theft of cards.
4. PAYTM MALL
Various companies are coming up with product sale online. Paytm even thought to try his hand in this area. Thereby, it came up with a dedicated app and website, Paytm Mall, for the online marketplace business. It was started on 27 February 2017 where the company aims to offer the combination of the Mall and Bazaar to the Indian Consumer. Now any local merchant can make use of this facility to sell its product to the consumers.
Thereby, under a single website, the company is bringing multiple facilities for you. Whether it's a mobile recharge or movie ticket, electricity bill or purchase of the product, everything can be done on a single website. Shortly, the company is bringing credit facility for those people who had to suffer a great problem for arranging funds when required.
5. PAYTM AND TOP CELLULAR COMPANIES
Paytm has a tie-up with top-notch cellular brands. Due to this tie-up, the consumer enjoys best deals and offers on every recharge they make through Paytm wallet. Paytm is also approved as an operating unit for integrated bill payment system BHARAT BILL PAYMENT SYSTEM. Some of the companies connected with Paytm are:
JIO

VODAFONE

IDEA

AIRTEL

RELIANCE INDUSTRY LTD.
Paytm is a mobile payment and commerce company. Paytm attained a semi-closed prepaid wallet license from the RBI in August 2013. The company is said to reach 100 million wallet users and 75 million transactions per month. Alipay, Alibaba payment business has invested 25% stakes in Paytm alone. Paytm started as a mobile wallet to simplify payments, today is aiding complete financial sector.
6. PAYTM OTHER UTILITIES
In 2010, Paytm came with only mobile recharge website. But it didn't restrict to a single area. It kept on growing and expanding. Later, in 2013 it came up with Paytm wallet and mobile apps. Its other associates are:
BSES for electricity bill payment

PVR Cinemas for movie tickets

Money transfer feature

Petrol pump for paying up for fuel

Electronics, home appliances

Booking of bikes, cars

Purchase of apparels and accessories from

top-notch

brands

Cab payments: Uber, OLA, etc.

E-Commerce website like Myntra, Amazon, Flipkart, etc.

Railway booking

Air ticket booking
"Paytm Karo" tagline of this ever-growing app is trending all around.
7. Paytm VS. OTHER RIVALS
The features provided by different payment wallets in the market are almost same. What differs are the promotional offers and deals provided by them. The company that provides best deals wins the heart of the customer.
Being the earliest payment wallet Paytm is able to gain maximum users when compared to competitive companies. Even the company is not restricting to a particular feature. It is adding newer option day by day to provide more facilities to the consumer. Later on, Freecharge entered the online payment market. Freecharge is able to attain great popularity on its entry only. People get the almost same value of coupons on every recharge they make through Freecharge.
Still, the company is lagging behind Paytm. The major reason is that Paytm is the old player in this line. It holds a great market share.
Paytm app is much simpler to use when compared to Freecharge.

It shows past transaction that can be repeated on a single click.

Paytm have

tie-ups with almost all leading bank. Thereby, doesn't matter which bank account holder you are, you can transfer the balance

to

your Paytm account easily.

Paytm has better customer care service than any other competing company. Thereby, if stricken in any problem, you will get a healthy backup from very well – equipped customer support service

center

.

Paytm has also withdrawn 2 percent fee on credit card recharges.
8. PAYTM FULL TALKTIME RECHARGE OFFERS
Paytm provides you with full talk time offers on every recharge made through it. Paytm Coupons works each time when recharge is done through Paytm wallet. Talk time is received as per the recharge amount but 15 percent cash back as an extra talk time is been provided in your Paytm wallet.
Thus, on every recharge through Paytm, a full talk time is ensured.
9. HOW TO AVAIL FULL TALK TIME OFFERS?
Some steps are needed to be followed in order to avail full talk time offer through Paytm wallet. Those steps are:
Open Paytm website or open Paytm app on your mobile phone.
Log in

to your Paytm account. If you are a first time user, make a new account to become a registered user

Fill the mobile number

Select the desired mobile operator

Select the desired amount of recharge ranging from Rs. 100 to Rs. 250

Go to the next step

Apply the promo code: FULLVALUE

Pay the amount using debit or credit card or net banking only because if paid through Paytm wallet, this offer can't be availed

Click on confirm button to complete your transaction
Once you are finished with it, you will get:
15% cash back as per Paytm full talk time recharge offers in next 24 hours.
To avail full talk time offer through Paytm, it is necessary to keep in mind the following things:
Paytm full talk time offer is available only on the recharge amount between 100 – 250

The coupon code is valid only three times on a particular mobile or per account or per device

The payment should be made only through debit or credit card or net banking option. Only then the coupon will redeem

Promo codes are not mandated for the

particular

mobile operator. Any user can avail this offer.

Cashback will take 24 hour time. With 24 hours the amount will be credited to your account.

It is not applicable for special recharges like roaming pack, DTH numbers. In such cases, no cashback will be credited. The coupon will not apply in this case.
CONCLUSION
Paytm brings you with a wide number of coupons to attain extra talk time on every recharge you do. Keep an eye on latest recharge coupons and promo codes offered by the company on various occasions on its website to crack best deals for yourself!