DIWALI – FESTIVAL OF LIGHTS
"binding people across the world in a single thread of togetherness"
Ram! The light of lights, the self-luminous inner light is ever shining steadily in the chambers of your heart. Sit quietly. Close your eyes. Withdraw the sense for a while from rest of the world. Fix your mind on the supreme light that enlightens the whole world and keeps it bind together. This year enjoy the real Deepavali, by attaining illumination of the soul.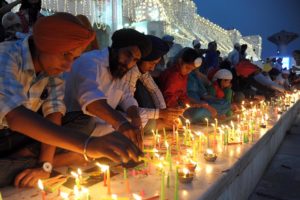 Deepawali literally means 'an array of light'. It symbolizes the triumph of good over evil. The power of light is that much strong that it can conquer the biggest evil in the world. The fire that enlightens everything has an equivalent power to burn the indignities of the world in it and turn it into ashes.
You May Also Like: 20 Different Diwali Gift Ideas for Diwali 2017
Diwali is the festival of light celebrated across the world. Basically a Hindu festival but yes, it is celebrated by every caste with equal love warmth and compassion. It is one of those festivals that bring people around the world together and eliminates different human-made boundaries that separate 'a human from other human'. Diwali is all about propagating the light of knowledge over darkness and ignorance.
1. HISTORY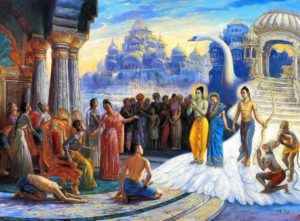 There are numerous legends associated with this festival. Lots of rituals across India are been observed on this day. Some believe that it is been celebrated in honor of Lord Rama who returned to the city of Ayodhya after 14 years of exile, while other worship Goddess Kali on this day.
Shri Ram defeated Ravana on this day and along with his beloved wife Sita, he returned to his home city of Ayodhya where the people were waiting for them for long fourteen years. On their return, whole Ayodhya was gleaming with the light of Diyas.
2. RELIGIOUS ICONS AND BELIEF
Though belief varies from one culture to another, the real motive of the festival is to bring the whole world together to spread happiness and harmony all around.
Small businessman and tradesman mark this day as a beginning of New Financial Year so that more prosperity and wealth comes to their way in future years.
Holy icons for the occasion are Goddess Laxmi and Lord Ganesha who are a symbol of prosperity, happiness, and wealth. Pandals showcasing their idols with lavish offering can be observed at every nook and corner in Indian Streets where people show their immense love for this festival.
3. DIWALI CELEBRATIONS
Diwali is a blend of different flavors and is been celebrated in the most creative way across India.
People light traditional earthen Diyas with oil to spread light all around.
Colorful erotic candles freshen up the whole scenario.
People decorate their houses with colorful Rangoli artwork patterns created on the floor using colored rice or powder encasing mesmerizing graphics and designs.
Diwali is incomplete without Sweets. The festival is marked by exchanging sweets with your loved ones. Significance to share sweets is to spread happiness and sweetness in lives of people around us.
Exchanging gifts, buying new electrical appliances on Diwali is considered to be auspicious.
Cleaning houses and surroundings and wearing new clothes to give your life a new start.
Burning sparkling crackers to celebrate the occasion your heart out!
4. DIWALI AND BUSINESS WORLD
A big business tycoon is the one who doesn't leave even a single opportunity unturned. The real business player uses festival of Diwali as an opportunity to boost their sales. Whether it's an automobile company or an FMCG company, no one leaves a single stone unturned. They all come up with a wide range of offers on Diwali to attract the hefty amount of customer towards them.
Hyundai, Tata Motors, Maruti Suzuki, etc. bring out the wide range of discounts over the purchase of Scooty, cars, bikes. The main objective is to clear their present year stock as Diwali is one of those opportunities that can actually turn the picture of their sales board.
When it comes to FMCGs like Cadbury, Britannia, Parle, Pepsico, etc., they release gift hampers in the market. Eatables are foremost exchangeable goods during Diwali.
CONCLUSION
This year "Light a lamp of Love. Blast the chain of sorrow. Shoot the rocket of prosperity!"