Clean rivers, pure air, and a lasting quietness give peace to everyone. The lockdown not only saves our earth but also provides temporary relief to nature and the wildlife which plays a great role in our ecosystem. As we all know the cases of coronavirus continue to multiply around the globe. It is important to take care of yourself and your family. So now the question is do our pets are safe from coronavirus? And how you can protect your pets from this deadly virus? Read this full blog post to know about the full information on coronavirus effects of lockdown on animals' life.
Beware From Fake News About Coronavirus Effects On Animals
News No. 1
We all have seen the news of abandoning their pets. Without any knowledge, they just continuously abandoned their pets. People should understand that there is no evidence that pets (dogs, cats, or any other animals) can transmit the deadly virus COVID-19 to humans. Your pets are totally safe so there is no need to panic. All the animals just want human care need because you are the hero for them and they need you always.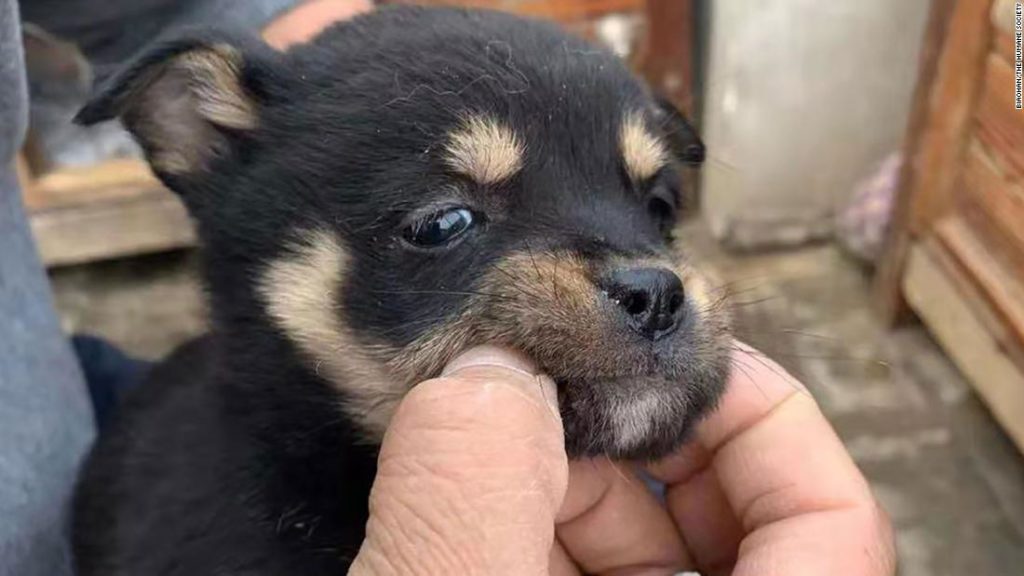 News No. 2
The recent case of 2 cats tested positive for COVID-19 in New York. New York pet parents are worried and raised questions that can pet spread the virus to humans? Well, the answer is no, your pets cannot transmit coronavirus to humans. So stop abandoning them and follow some basic hygiene. Show your love to your pets and stay healthy and stay safe.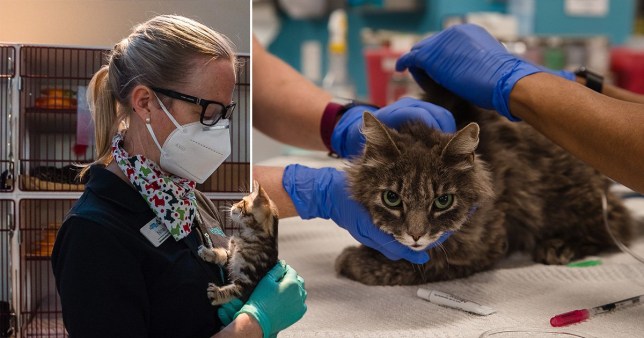 News No. 3
we all know that the first case of coronavirus came from Wuhan and this virus started by drinking bat soup. So it's a zoonotic disease which means it jumped from animals to humans but now it is jumping back to humans to animals. Recently a tiger at the Bronx zoo tested positive for COVID-19. This is the first time that a person can infect an animal and the animal got sick. Hence it is proved that karma repeats. Yet there is no evidence that animals can spread coronavirus effects to people.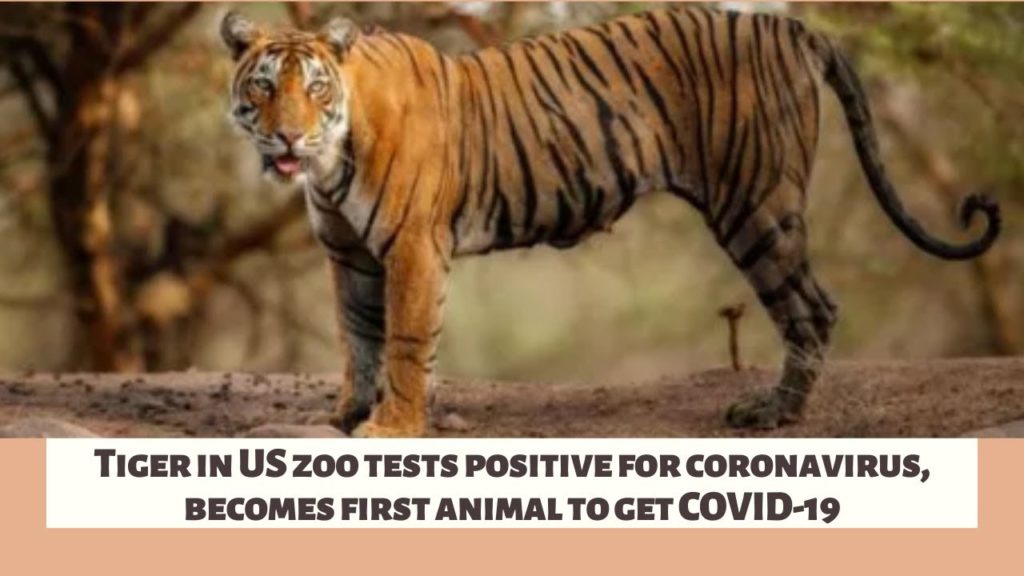 Positive Impact Of Coronavirus To Animals During This Lockdwon
👉 Recently many photos and videos are going to viral on social media that wild animals are walking on the streets. People see nilgai crossing a road in Noida, civet was seen in Kozhikode(Kerala), dolphins were spotted in the sea off Mumbai, deers enjoyed a walk in human habitats and elephants enjoyed their walk-in train lines and highways.
✔️ The picture of our earth is like that we are getting back to the old days when animals can live freely and enjoy their freedom.
👉 No more harassment to animals.
✔️ As humans are locked in their homes because of the pandemic virus while animals take back the world.
👉 It's surprising and a clear reminder of how quickly the wild world responds when humans take a step back and our ecosystem can rebound.
✔️ As the traffic noise is totally stopped, we can clearly feel the noise of animals.
👉 The best and most important thing is that our relationship with nature is changing.
Negative Coronavirus Effects Of Lockdown On Animals Life
👉 When the lockdown is over the birds and animals find themselves disturbed because of humans

✔️ Animals are missing humans because they are hungry and they have nothing to eat

👉 Zoo animals are getting sick and want human attention to take care of them.
Coronavirus – FAQ's Resolved
Can Pets Spread The Virus To Humans?
Well, there is no evidence that pets transmit the virus to humans. World Health Organization (WHO), CDC (Centers For Disease Control), and other experts agree to this report.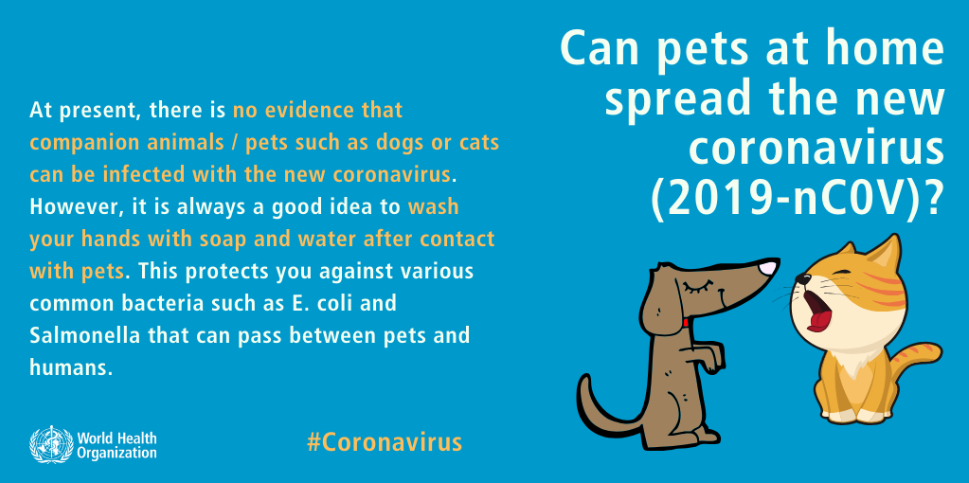 Can You Take Your Pet For A Walk?
In the case of dogs, you can definitely take them for a walk because dogs need exercise just like humans. Keep one thing in your mind, social distancing is important in the case of pets too. if we talk about cats, keep them inside as much as you can and if you want to take them outside, just follow the precautions to keep your cat safe.
If You Are Sick, How You Can Deal With Your Pet?
If you are feeling sick, then follow these precautions that Are suggested by experts.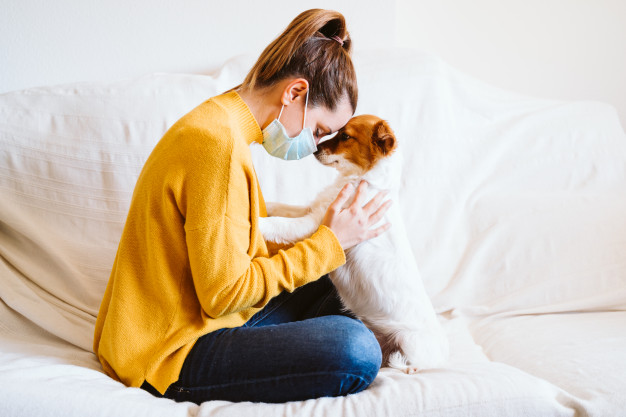 Do not kiss your pet
Always wear a face mask while interacting with your pet
Find the caretaker to feed your pet and follow all the hygiene ways
Give advice to your caretaker to not to take your pet in public places
Feed A Stray, Be A Superhero For All The Animals
Lockdown is difficult for everyone because we are stuck in one place and left with limited options. Yeah, the time is difficult for our strays too, many are left starving. Since restaurants, bakeries, clubs, hotels, and many other eateries are closed; many stray animals are left hungry. So feed at least one meal a day so that they can live or survive. It's time to show humanity to animals and be a superhero by feeding them some food. Feed strays and save their lives. Show some kindness to all the animals and make a big change in their lives.
How To Take Care Of Your Pets During COVID-19 Outbreak?
Pets are a member of our family so it is necessary to follow some precautions during the phase of isolation.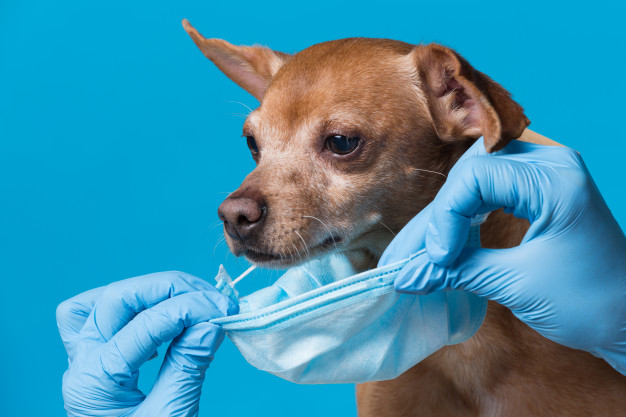 👉 Whenever you are interacting or grooming with them always wear masks and follow good hygiene with them
✔️ Build an emergency kit
👉 Keep them indoors as much as you can and divert their mind with their toys and other interactive activities
✔️ Pamper and feed them well with healthy food such as milk, curd, pedigree, and some delicious treats
👉 Help them to face the challenge of isolation with the shower of kisses and love because sometimes they also deal with the anxiety and stress because of this lockdown.
Is Your Pet At Risk From Coronavirus?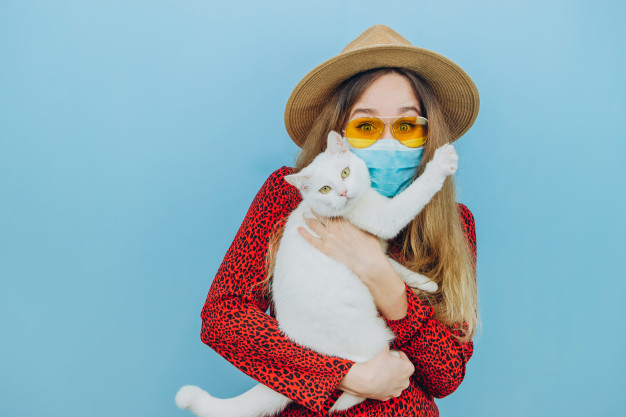 Always wash your hands before and after interacting with your pet

Wear a face mask to reduce any kind of infection.

Whenever you see that your pet's paws are dirty, wipe them with antibacterial wipes.

If your pet is not well, take them to the pet doctor
Read This Also: Fight Against Coronavirus – How Is India Fighting With Pandemic COVID19?