A woman is incomplete without jewelry. No matter how she is dressed up or beautiful, jewelry can always add some extra charm to her personality. Punjabi chooras and kaleras are the most lovable accessories for every Indian bride. A wedding is the most special day of every bride and for that, she started doing shopping before the marriage functions and choora is one of them. As we all know Punjabi traditional choora is very much in demand from the last few years. It is also known as bridal chura, shaadi chuda, Punjabi chooda, wedding bangles, and chuda. People considered this as a lucky charm for the newly wedding couple in India. Choora is begun by the Punjabi people group and now numerous different communities started wearing this simple yet elegant choora and considered as a lucky charm for their upcoming wedding life.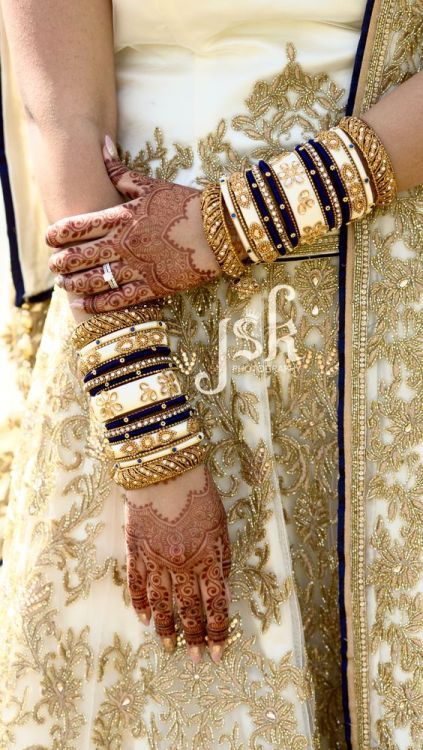 Many Bollywood actresses wear Punjabi traditional Chooda on their marriages. Basically Punjabi bridal chooda consists of 21 bangles in both colors maroon or red and ivory or white color combination on each hand. Gone are the days when you have got just two color options in chooras and sometimes it does not go with your outfit. These days you will get a lot of options, sizes, colors, and a customized chuda.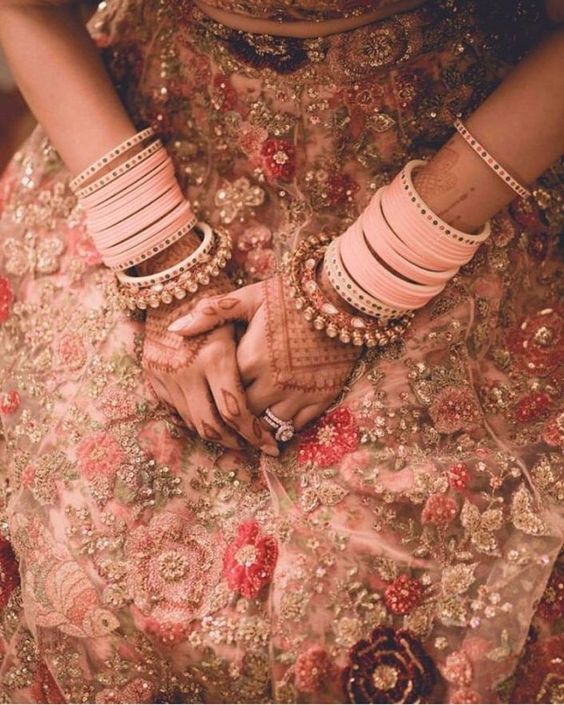 Significance Of Bridal Chura Ceremony
When we talk about the significance of the Punjabi choora ceremony, it involves Punjabi customs history. Chooda ceremony is the most important part of Punjabi culture. On this ceremony, the bride receives a set of bangles from her loved ones especially Mama Maami.  At starting they simply washed the bangles in milk and some rose petals and then put the bangles on to the bride's wrist by her beloved ones. A chooda ceremony is a big event in Punjabi culture and it is held in the evening before the day of the wedding ceremony. All the guests attend this event and also give her a lot of love and blessings for her upcoming wedding life.
Top Most Famous Trending Bridal Chura Designs
Nowadays people are addicted to Punjabi choora because it comes in many beautiful colors and the touch up of Punjabi culture looks amazing that you will definitely love. From head to toe, a woman wears lehenga, matching jewellery then why not matching chooda on her precious day. So here I am sharing top best trendy chooda designs that you can easily buy from Amazon, Flipkart, and many other online portals. Some online websites made a customized Chooda according to your needs and requirements. So girls stop wasting your time on local markets, just check out this list of bridal churas that you can easily buy online and the best part is you can save your money. Worried about the quality? Don't worry about the quality of the wedding Chooda are amazing.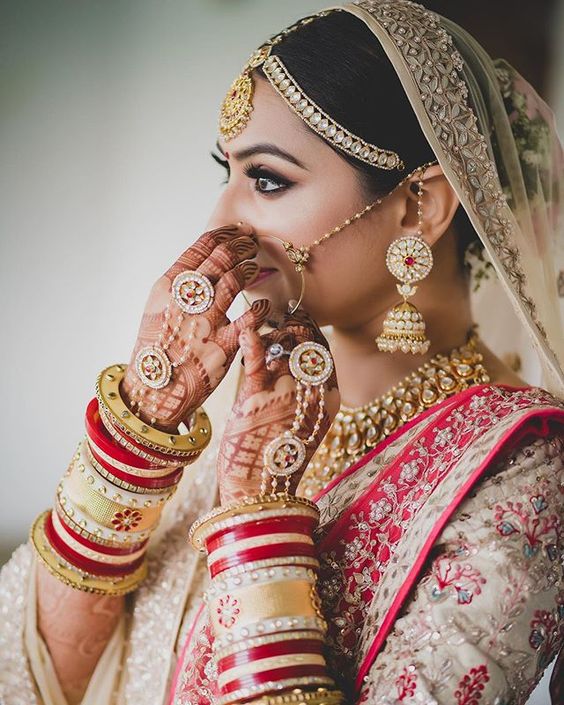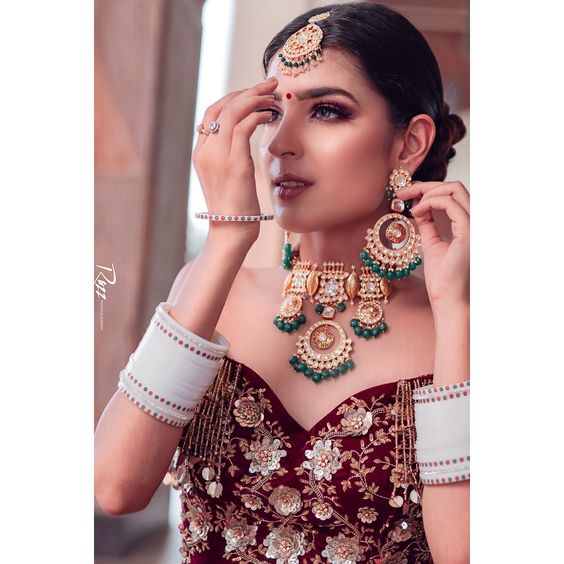 Different Types Of Choodas & Colors
Say goodbye to the basic and boring red choodas and try some unique and trending colors like peach, orange, pink and so on. All these brides choose a different shade of choodas with kaleeras and look stunning on their most special day.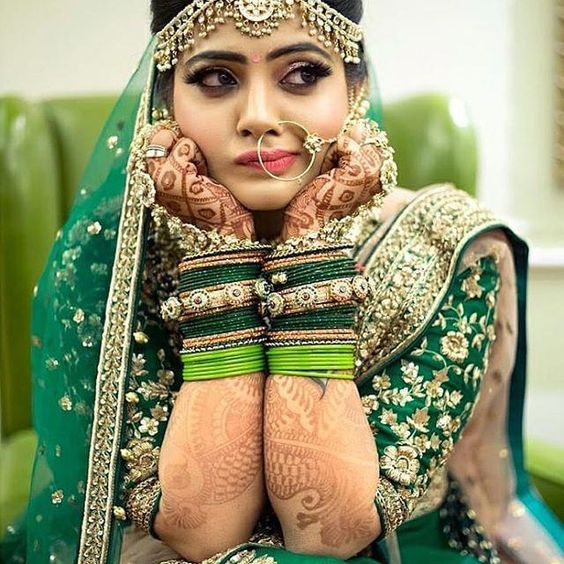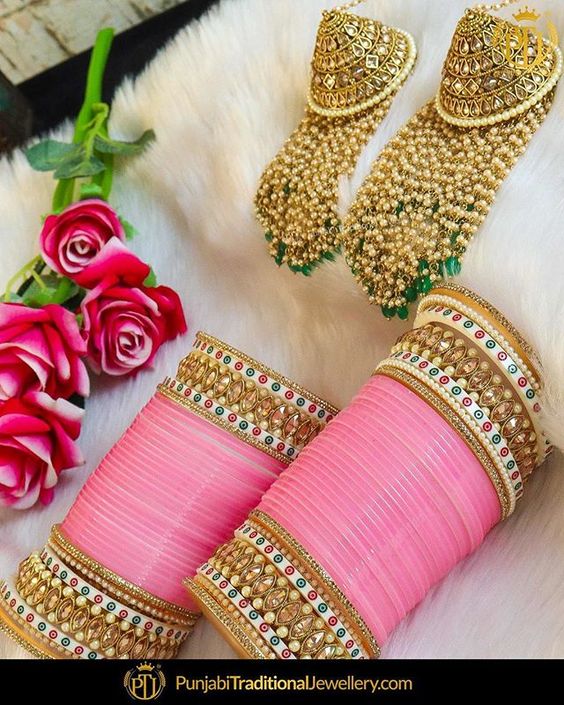 Basic Red Chura Yet Trendy
Many of us love red color chura because it symbolizes "suhagan" in Indian culture. This time add some twist on your red choora and look more gorgeous on your special day. Take a few green bangles or gold kadas on your red chura and remove haathidaant kadas; the choice is yours.
Bangles And Kada Sets
If you are a fan of bangles and kadas then you should definitely add these on your vivah bridal chura and paired up with gold, diamond and kundan kadas. In fact, it looks beautiful and matched with your outfit.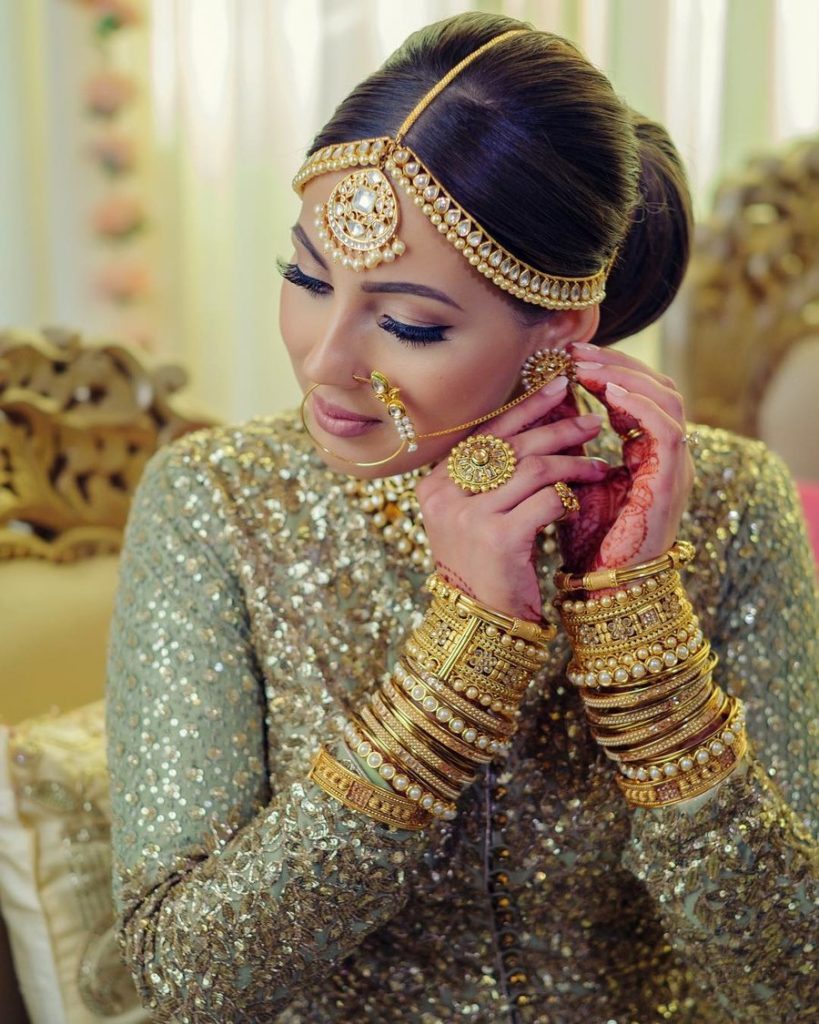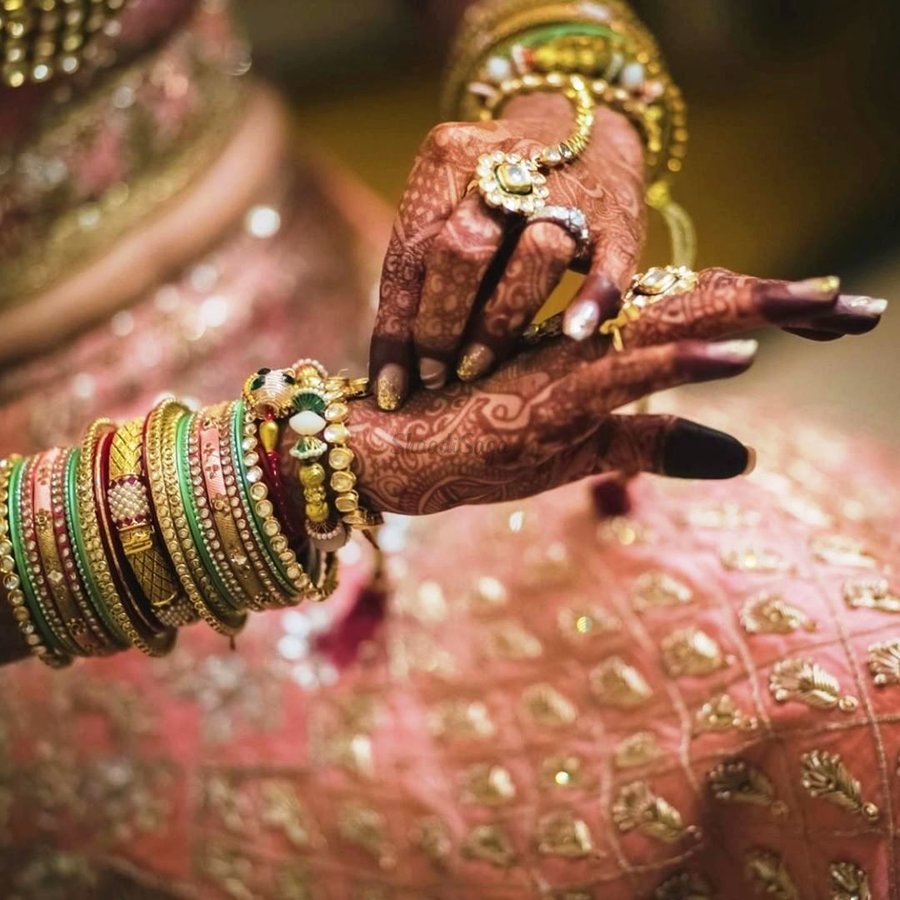 Matching Chura For Your Outfit
Another most lovable and trendy is matching chura. These days' divas love to wear matching chura either the work on their lehenga or its shade. This will definitely complete your look and when you walk on the floor, you look like a princess.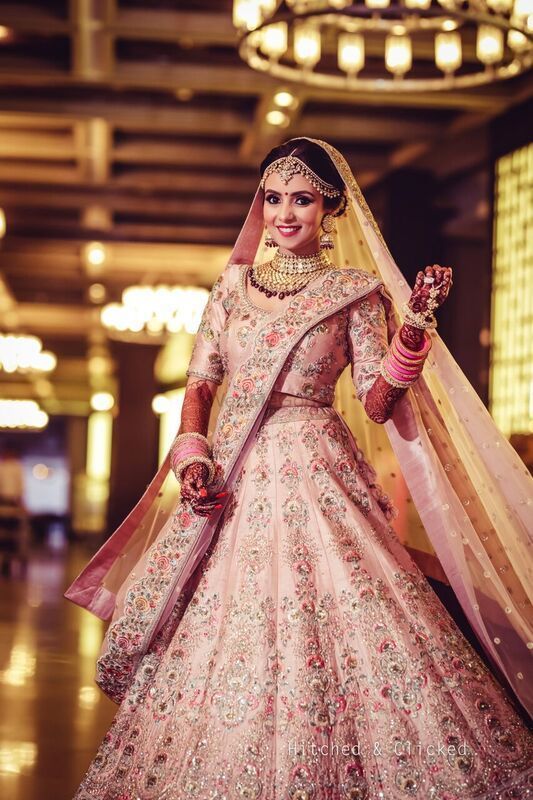 Customized Chura
Brides these days like to add their partner's name on their favorite bridal Chura. Customized Chura shows the love for her husband and it looks different from other Chura. Customized your bangles and proclaim your new marital status by wearing a chura with your name and your partner's name engraved on it.
Kundan Bridal Chura
Who says that Kundan comes only in necklaces or earrings? Now you can see all the Kundan stones in traditional Punjabi bridal Chura. These stones look very elegant in your wedding photographs. Get a wide range of Kundan bridal Chura only at Amazon or Flipkart.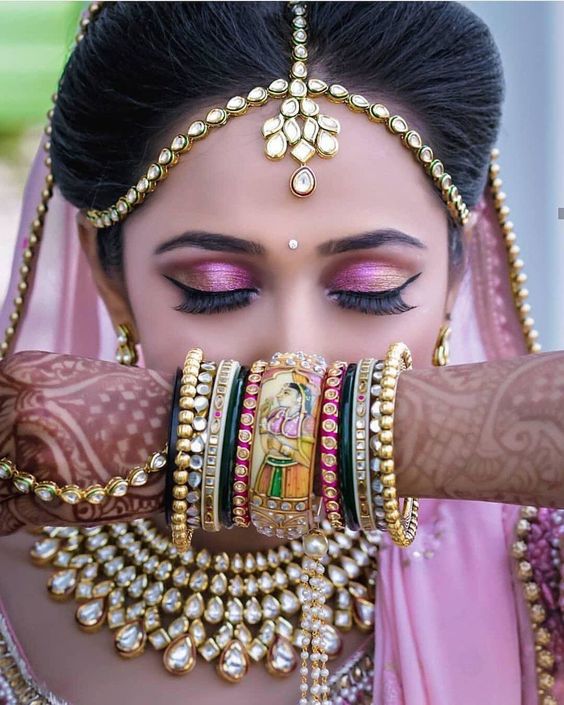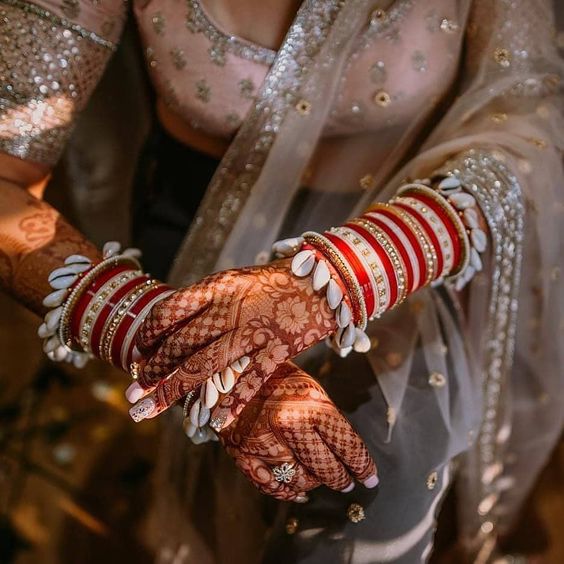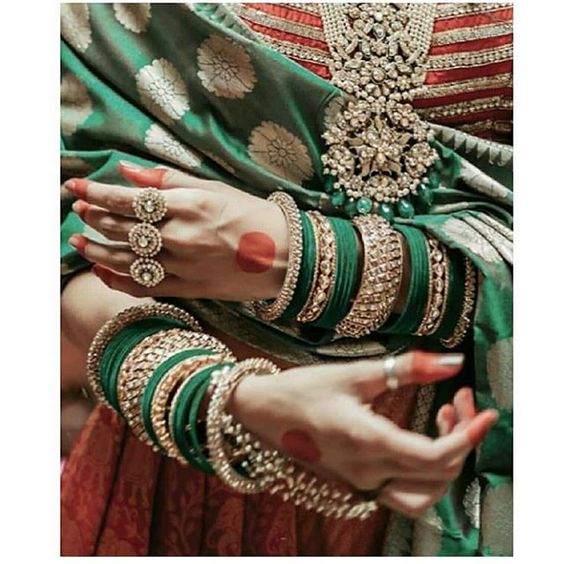 Traditional Punjabi Chura
No matter how modern you are, no chura can beat the traditional Punjabi Chura. The authenticity of traditional colors and designs is something that always catches everyone's attention and eyes. It looks simple yet classy.