Friends are like family, you can talk, you can fight, you can laugh and the times you spend with each other are precious moments. From childhood to young age we make a lot of new friends and on a college campus, we spend 4 or 3 years which gives us perfect space, time, and resources to build true and long-lasting friendships. College friends are the people with whom you have shared everything and it gives you memories that cracks you up almost immediately and which you cannot talk or share with your parents about. Your friends know your wild side and they tease you always because they cared about you. Your true friends always support you no matter what the situation. So now the question is where to chill with friends. So here I am sharing the best places in India to chill out with friends.
So whenever they make a plan to meet up, you know you have to make it really special. Here are some best places to go on a trip with friends and make your new memories. Don't forget to book your tickets with MakeMyTrip because MakeMyTrip Offers exclusive discounts on travel. You can also use MakeMyTrip Coupons while doing online bookings. So save more and enjoy more. Travel More and Fun More.
Mcleodganj (Himachal Pradesh)
A beautiful village located in Dharamshala where you can spend a few days with your friends. Here you can enjoy the ice-capped Mountain View, sightsee, ski, and many other exciting activities you can do with your friends. The hotel stays, resorts and tents are budget-friendly. What else you want for? Plan today and chill out with friends in this beautiful place.
Khajjiar (Himachal Pradesh)
Khajjiar one of the most beautiful places in India. People called as Mini Switzerland. This beautiful place located in 24kms from Dalhousie. Forget about your city crazy nightlife and experience heaven in Khajjiar. Imagine chilling with your friends in mini Switzerland is the best feeling you have ever experienced. Here you could set up camp and enjoy the bright green deodar forests, melting snow-capped hills in the distance, and in the night enjoy the bonfire with your friends. Is not its the best place to chill with friends?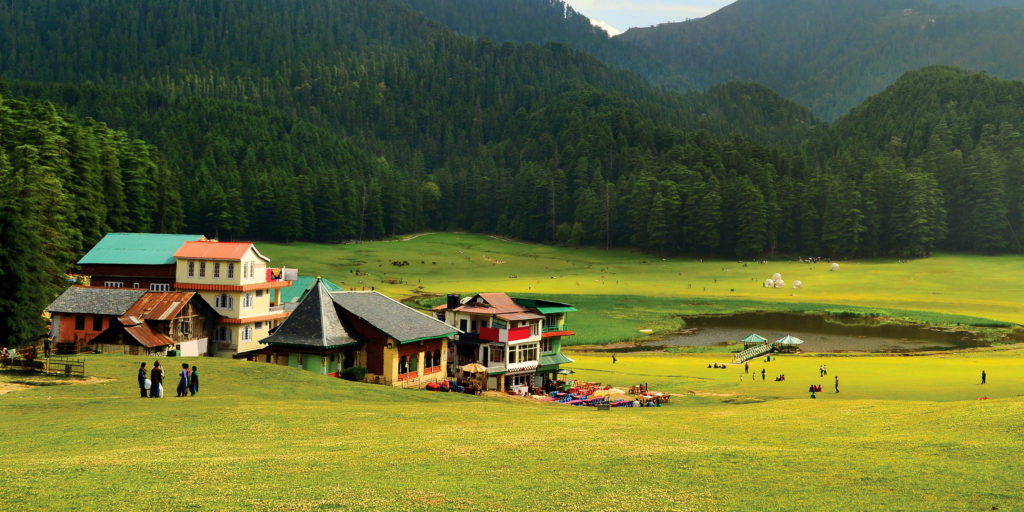 Vihigaon (Maharashtra)
One of the best places to chill with friends that I really like the most. If you love road trips then this place is just for you guys. Vihigaon is famous for its beautiful waterfalls and the road leading to this place has a series of amazing sights for you to enjoy and the best time to visit this place will be during monsoon. So plan accordingly and enjoy yourself with your best friends. In Dhabas you can rest and dine.
Kausani (Uttarakhand)
For those who love nature and adventure then this place is perfect for chilling out with friends. Survival/camping sites like https://www.survival-cooking.com/ suggest Kausani (Uttarakhand) as a good place for trekking, camping, or just for those perfect sunset conversations while the peaks of Nanda Devi and Trishl. Visit once in this beautiful place with your friends and family.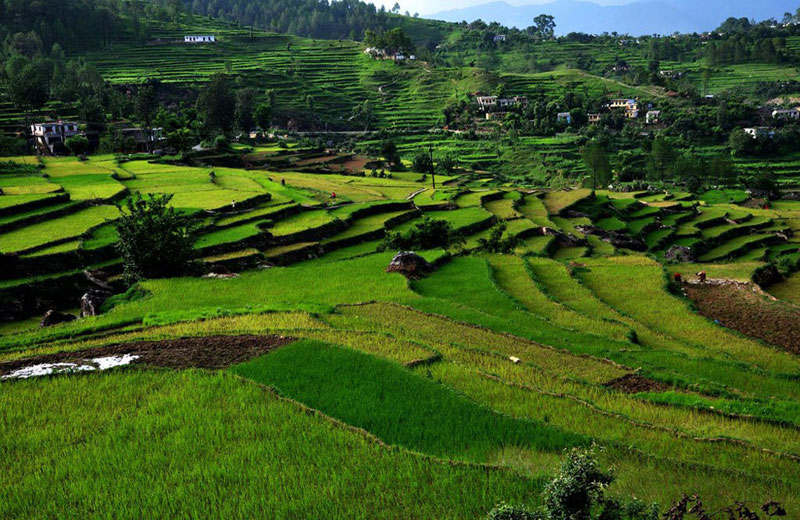 Sandakhphu (West Bengal)
If your friends love trekking or adventure then this is the place to chill with friends. Imagine you are camping on a peak that gives you a beautiful view of Kanchenjunga. You can reach Sandakhphu through Mane Bhanjang via amazing trekking route and you can set camp there. Get a beautiful view of sleeping Buddha on the Kanchenjunga peaks from where you stay.
Gurudongmar Lake (Sikkim)
If you are looking for places to go with friends in India, then this is the place where you can enjoy with your friends. Oneof the highest lakes in the world are Gurudongmar and are located close to the Tibet border in north Sikkim. The 4-5 hour-long drive to the lake is blissful and you will definitely fall in love with the view you have seen in your journey. Your friends will love it too.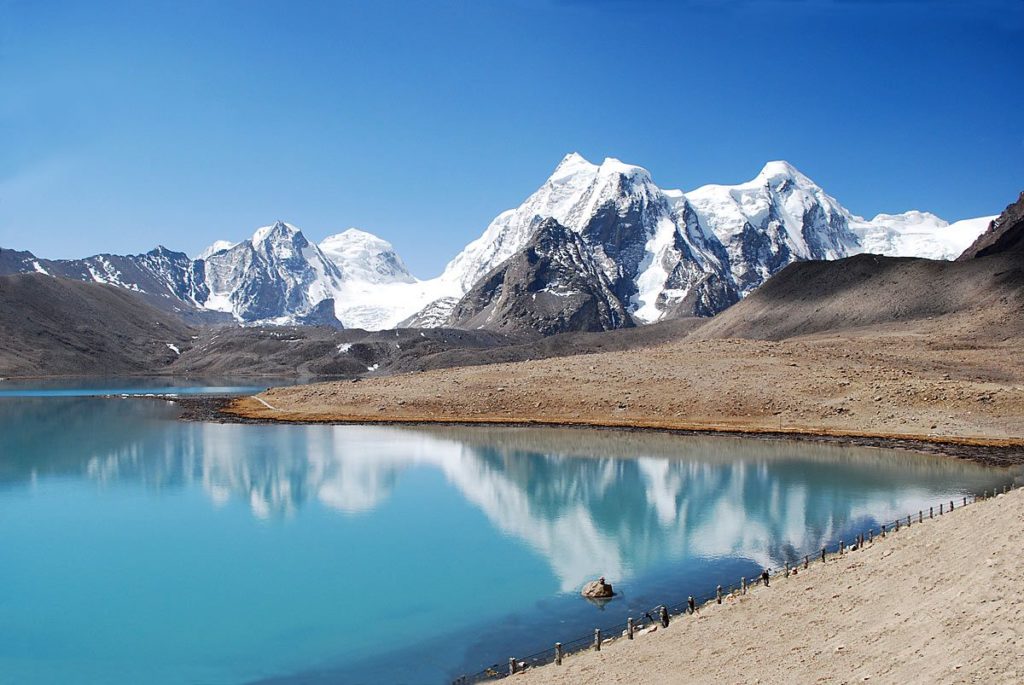 Jaisalmer (Rajasthan)
India is a place where you can learn about culture and traditions. Experience the great sands of Jaisalmer with your buddies and make new memories here while camping in the desert, going on camel safaris, and explore the historic relics that put Jaisalmer on the map.
Andaman & Nicobar – Explore Another World
Had enough thrilling experiences and looking for something that lasts forever? Then explore another world in Andaman and Nicobar. One of the most amazing and happening places in south India to visit with your friends and it's a dream destination for everyone. From jet boating to Havelock islands everything about Andaman Nicobar speaks adventure. So take your group of friends and go snorkeling beneath the azure waters. Let yourself relax in tropical islands. Amazing adventure place to fun with your best friends. Here you can do trekking, boating, scuba diving, jet skiing, parasailing, snorkeling, etc.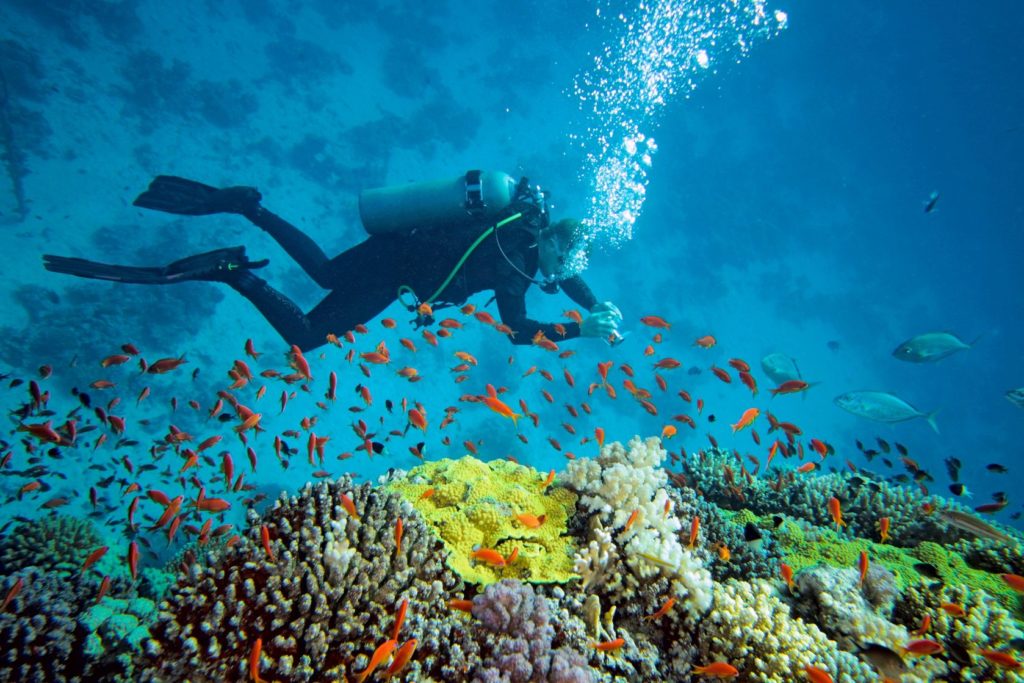 Manali Leh Road Trip
Manali Leh Highway trip is everyone dream and it is good for both groups and solo travelers. If you are an adventurer's person or your friend is also love adventuring then this trip is just for you guys. Experience the road trip on your bikes from Manali to Leh. Don't forget to visit places in Manali which is incredible. So guys pick up your bikes and get ready for some adventure, hit the road and nowhere.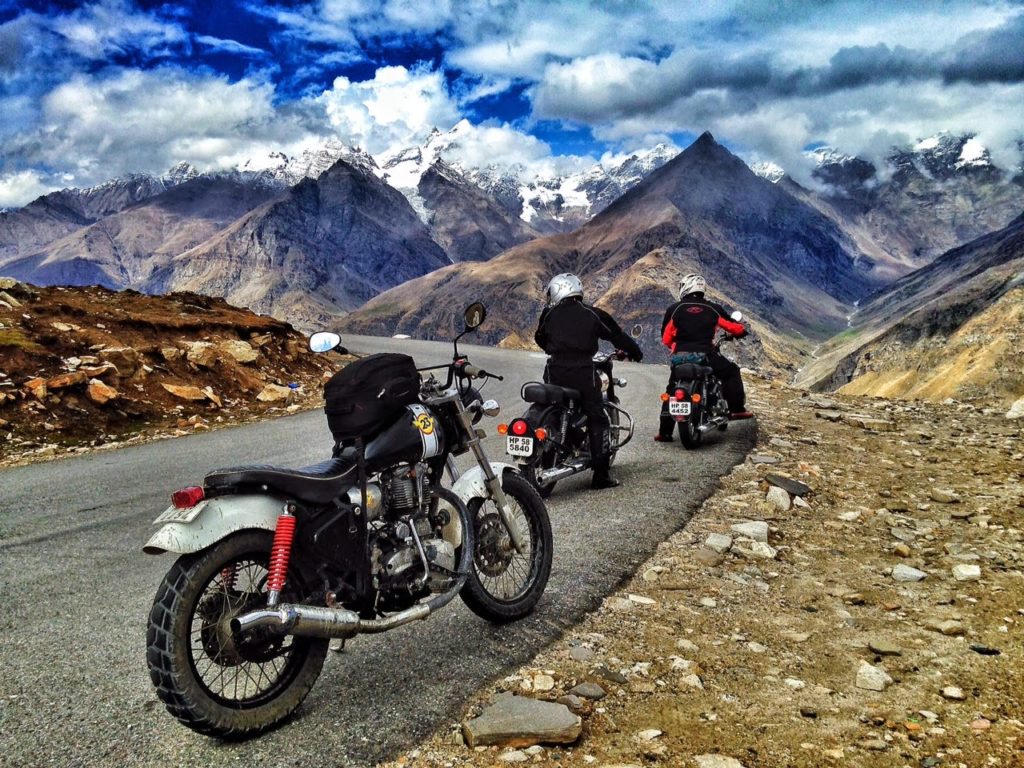 Flowers Of Valley Trek
Valley of Flowers located in Chamoli district near Badrinath of Uttrakhand. As the name says everything, experience the nature beauty with your friends and explores trek through this fascinating valley that showcases wide variety of flowers like daisies, petunia, zinnia, lilies, sediams, poppy, geranium, calendula, Saxifraga and many other kinds of flowers that you will definitely love. Experience the heaven in Flowers of Valley trek.
Lonavla
Forget about everything and visit the hill station in Mumbai with your friends and make your vacations more special. The best time to visit in during the monsoon season. If you want to experience the new adventure with your friends then Lonavala is the perfect place for you. At Lonavla you can do many things with your friends like river rafting, camping, Bhaja caves, Lions point, Adventure sports and many more exciting things you can do in lonavla. It's a perfect place for greenery, dams, waterfalls, and lakes.
Khandala
One of the most beautiful places in India which are located in Mumbai. Khandala is a hill station where you can enjoy silent valleys, rolling green hills, fresh mountains breeze, and hiking trails. so give yourself a break from your hectic life and make new memories with your friends. Khandala is a perfect place for ghoomna – firna, naachan – gana, aish karna. so guys tease your girlfriends by saying "Aati Kya Khandala".