As a parent, you want your kids to be blessed with intellectual minds. For this, you need to foster education right from the start. But the question is how can you successfully collaborate the concept of learning and fun?
Well, we can help you to some extent. Just quickly check out the list of 15+ best educational toys for kids of all age groups. In this article, you will find mix of best educational toys varies on the basis of age groups and interest of your child. For best results it's important to get that accurate balance of fun, entertainment & learning. After all it's toys, so it should justify the fact that toys are for fun. Don't forget to apply Amazon Coupons while the shopping of these educational toys.
You are just a read away for searching your very own Einstein, Newton, Aryabhata and more such great personalities in your child's personality.
▶️ Best Educational Toys for 2 Years Old
➡️ Best Educational Toys for 3 Years Old
▶️ Best Educational Toys for 4 Years Old
➡️ Best Educational Toys for 5 Years Old
▶️ Best Educational Toys for 6 Years Old
➡️ Best Educational Toys for 7 Years Old
Best Educational Toys for 2 Years Old
1. Sit & Stand Learning Walker- Educational Toys for 2 Year Old
Kids first footing holds a special space in their parents' heart. If that experience is increased with different toys such as piano keys, shape sorters, rollers and several types of light button that motivates creativity. Give a boost to your child's visual cognitive development skill. Sit & Stand walker helps in building strength that is required for independent walking.
How To Plan a Kids Birthday Party at Home?
Features
Develop Motor Skills
Visual Cognitive Skill Development
Builds strength for walking
2. Building Blocks
Promote countless skills in your child with bright & colorful building blocks. This educational toy for 2-year-old not only makes their playtime educational but fun too. Just make sure to pick the premium quality of building blocks with no burr, no sharp edges that lead to injury of your little one, ease of storage and transportation.
How to Choose Best Baby Care Products?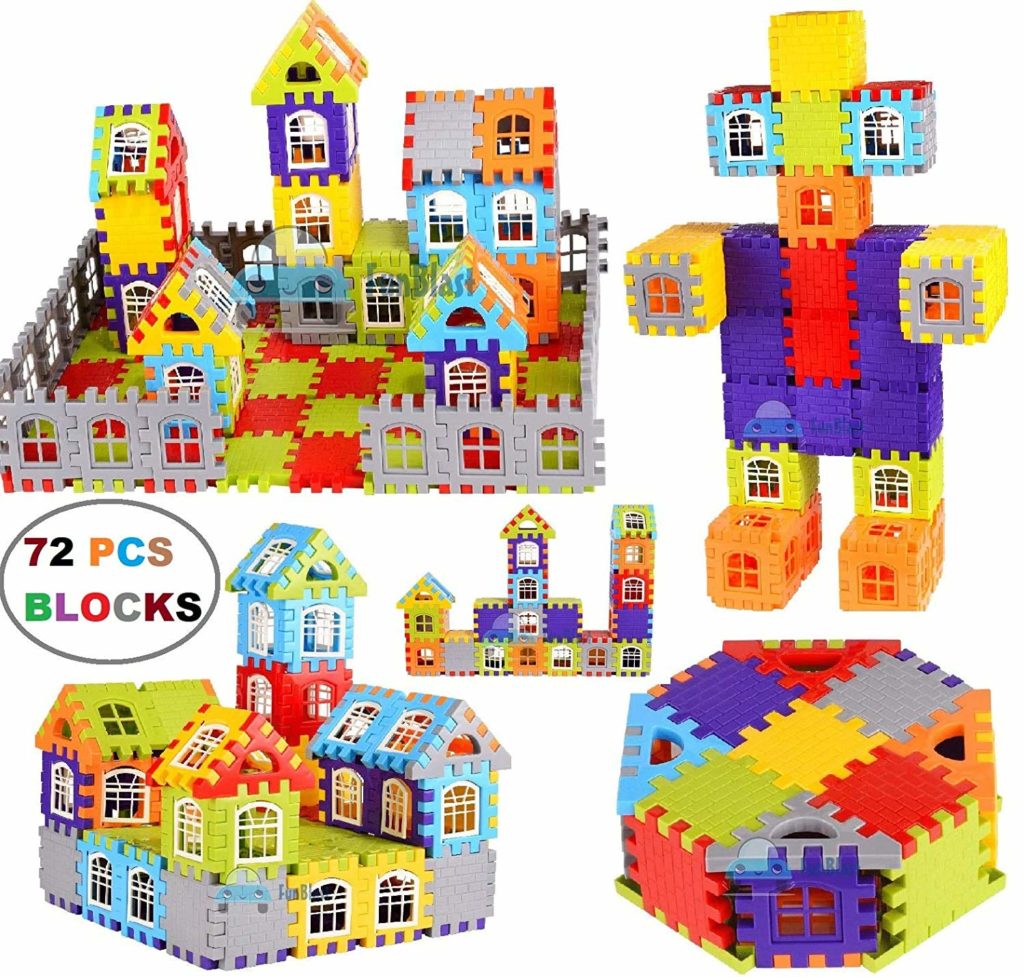 Features
Develops Creativity & Imagination
Builds Co-ordination between eye & hand
Boosts Memory
Spatial Structure recognition & cognition
Object Recognition
3. Musical Toys
Flashing lights and sound makes toys extremely fascinating. Plus, if we add an educational factor in toys then it leads to learning and fun at the same time. Ensure the coordination, creativity & imagination of your infant by adding couple of musical toys in their collection.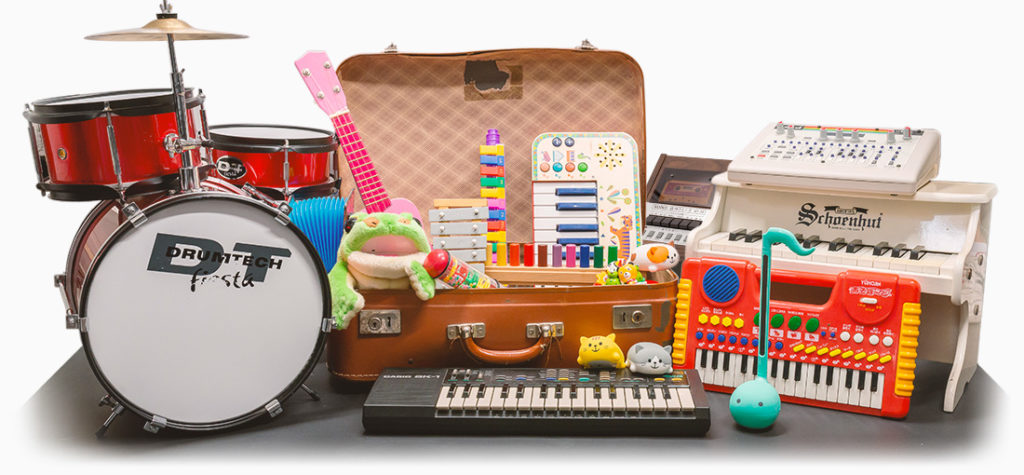 Best Educational Toys for 3 Years Old
4. Education Book
Home is the first school and parents are the best teacher of a child. Start the basic learning of your kid with the help of this Education Book. There are 9 kinds of musical activities in this single book animal recognition, fruits recognition, family relations, shapes, colours, vehicles, family restaurants, musical instruments and songs and famous rhymes. It is extremely easy to operate this book. Each page has its own start button. Ensure pressing it before use to ensure right outcome. It is one the best smart baby gadget that can lead to easy parenting.
Features
Number Recognition
Alphabets Recognition
Fruit Vegetable Match Activity
Clock Time Recognition
Colour Paint Recognition
Learn measurements
Colour/Shape recognition
Learn various occupations
5. Jumbo Knob Puzzle
Jumbo knob puzzle is gaining a special space in every infant toy list due to its skill development properties. It is one of the most considerable & best education toys for 3-year-old toddler. Jumbo know puzzles are available in number of variations such as vegetable puzzles, animal puzzles, numbers, alphabets, farm puzzles, national symbols of India, shapes, transport and more.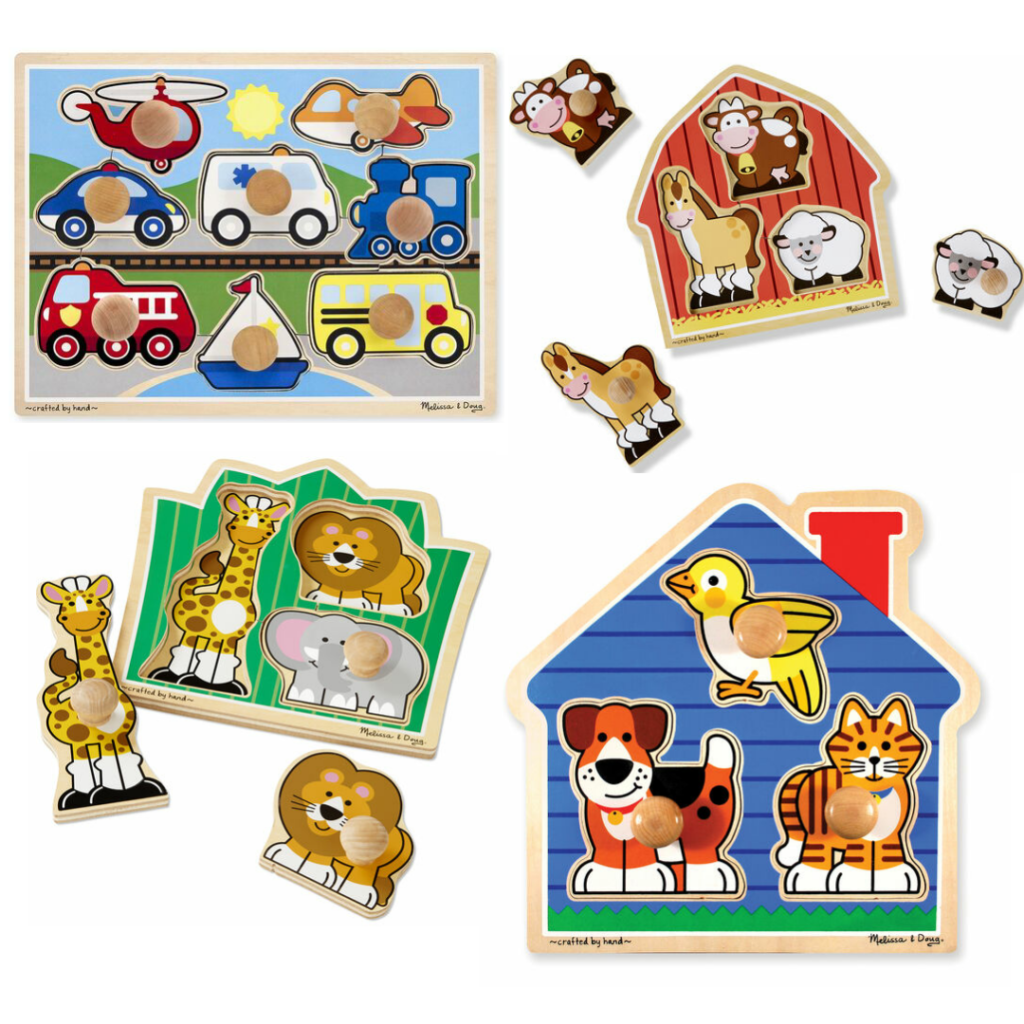 Features
Encourages Visual Perception Skills
Hand eye coordination
Object Recognition
Promotes Learning with Fun
6. Electronic Tablet
Electronic tablet is best digital gift for the kids of this generation. This promotes learning with ease and fun. Also, it's helps them to get rid of addiction of technical devices. Electronic table is 8.5-inch LCD display tablet on which a child and draw, write and learn. Everything gets erased instantly with one touch button. There are several colour variations in the market. It is durable, safe and easy to carry education toy for kids.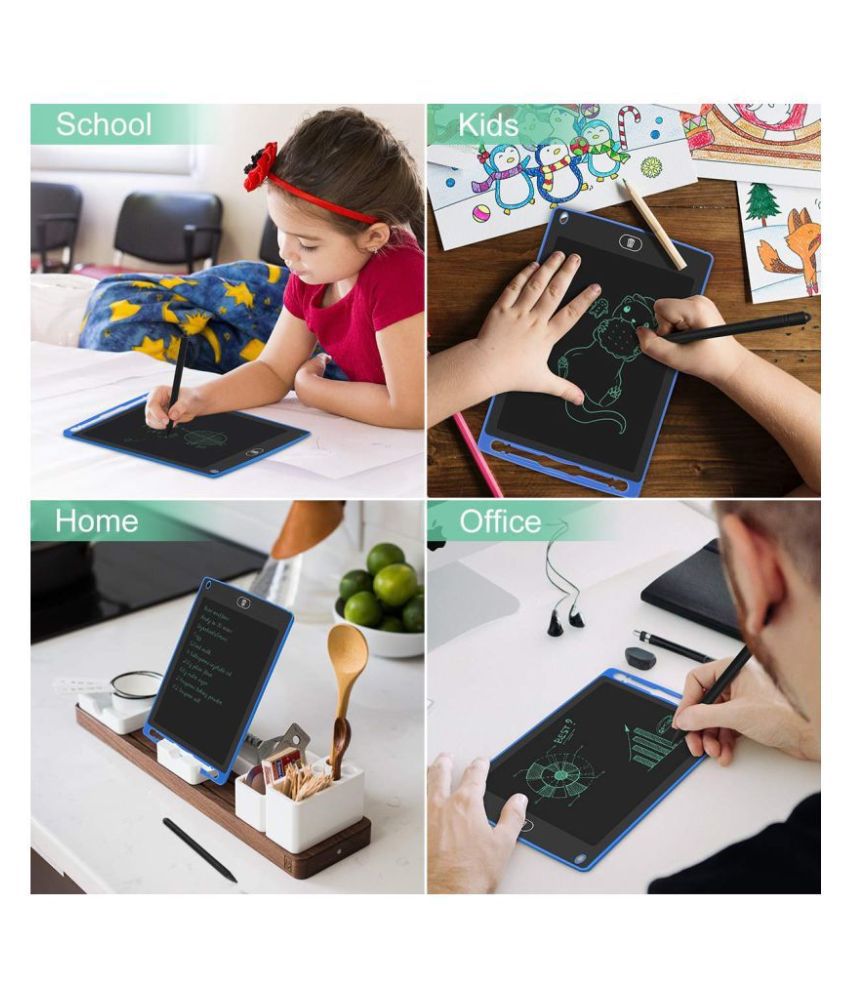 Features
Pressure Sensitive Screen helps in drawing thick and thin lines
Save Paper & Trees
Promotes Learning
Easy to use & erase everything
Best Educational Toys for 4 Years Old
7. Mix & Measure Activity Kit
Introduce the concept of measurement and quantity to your kids with this unique and colourfully designed mix ad measure activity kit. It can also be considered as best gift for 4-year-old toddler. The kit has different types of measuring cups and scoops. Build love for learning and educational skills within your child with the help of these educational toys.
Features
Develop measuring skills
Ensure learning with fun
Develop Critical Thinking
Sensory Development
Problem Solving
Creativity & Imagination
8. Puzzles
Puzzles encourages learning in your kids in an interactive way. These are mentioned in the list of most preferrable educational toys for kids due to it's extensive learning features. Jigsaw puzzle is basically a single scene which is broken in to different pieces varying in size and shape. Join all the pieces in such a way that a complete picture is seen at the end.
Features
Analyse- Think- Sequence Puzzles
Generates intellectual skills
Shape & Color Recognition
Best Gift for kids of 4 year old
9. Piggy Bank
Inculcate the habit of saving at early stage with a piggy bank. From early stage introduce them with the importance of money and habit of saving coins and notes. This will magically lead them to calculation and counting. It is extremely easy to operate and can give long term entertainment to your kid. No need to panic in case you forgot the password of this digital piggy bank when you can easily reset it. Just take the batteries out, reinsert them and reset the password.
Best Educational Toys for 5 Years Old
10. Lacing Toys
Basically, Lacin is a motor activity for 5 years old kids. Lacing Toys helps them in promoting manual dexterity, hand-eye coordination, and also their motor skills. Moreover, it enhance colour and shape recognition. Thus it can be used to teach sequencing, patterning, sorting, counting, etc.
Features
Develop fine motor skills
Visual perceptual skills
11. Memory Skills Game- Best Educational Toys for 5 Year Old
When it comes to memory skills game, it helps to boost your kid's memory skills. By playing online memory games that will develop your 5-year kid's brain. As we all know memory games are the best way to enhance your child's brain development. It is considered as a best educational toy for 5 years old kid.
Features
Brain development skills
Visual memory, verbal memory, and visual attention skills.
Best Educational Toys for 6 Years Old
12. Board Games- Best Educational Toy for Kids with Siblings
In our childhood, we all had played board games that typically use pieces – moved or placed on a pre-marked board and often include elements of table.
For instance, there are some board games that require players to roll a dice depends largely on chance, on the other hand, some of them are more skill-based or focused on turn-taking. It helps in increasing brain functionality and reduces stress.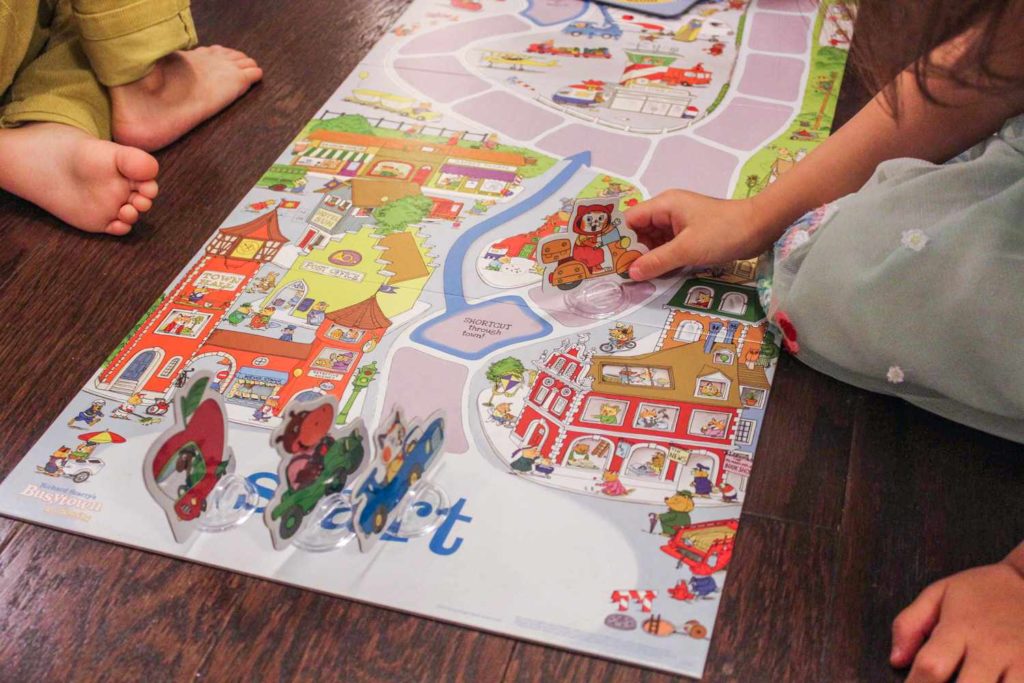 Features
Helps in increasing brain functioning
Enhances creativity and self-confidence
13. Tangram- Do Wonders with 7 Pieces
Tangram is a dissection puzzle fun for children of all ages. It includes seven flat polygons, called tans, that put together to form shapes.
Tangram game is all about replicating a pattern found in a puzzle book using all seven pieces without overlap. Playing with tangrams improves problem solving skills as well as logical thinking.
Best Educational Toys for 7 Years Old
14. Science Lab Boxes- Best Educational Toys for Junior Scientists
Make science a little more fascinating and fun for your kids with the help of these science experiment kit. Give a chance to your little Einstein discover new things by practically doing science experiments. This is recommended for kids with age of 7 or plus.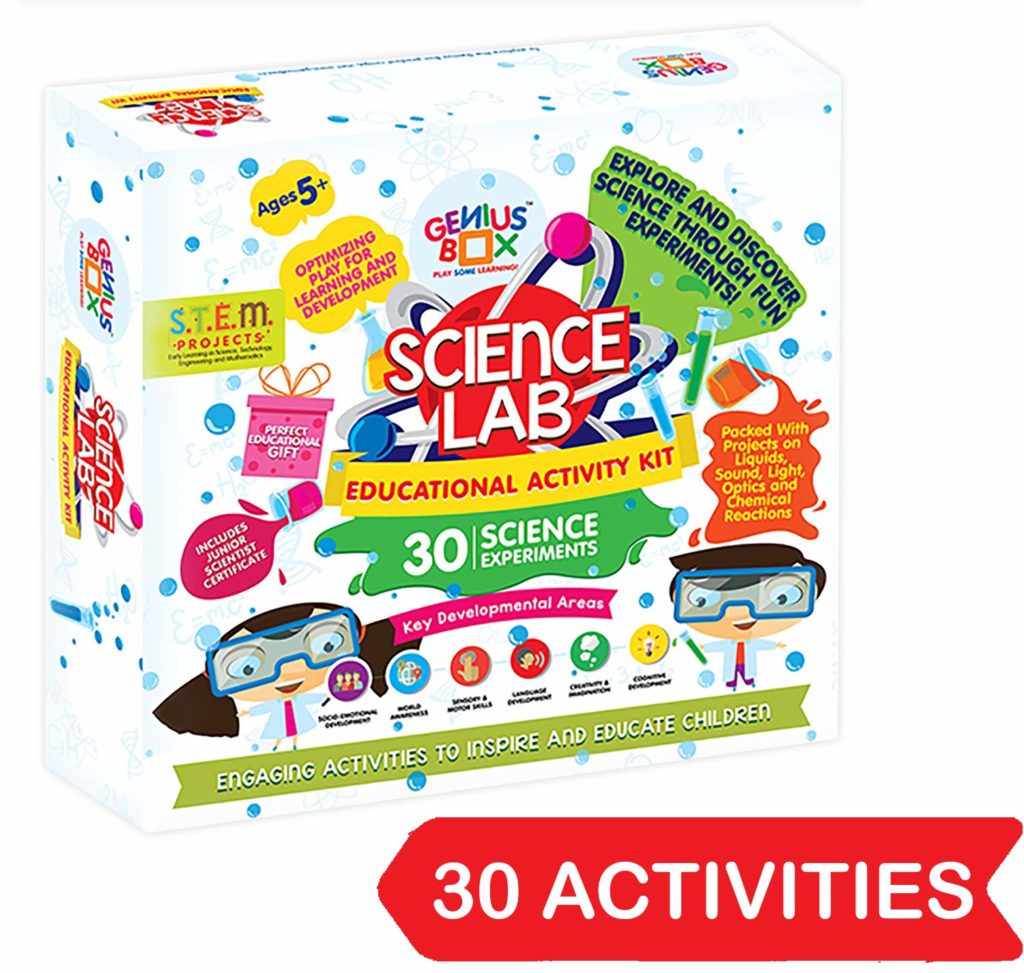 Features
40+ exciting practical science experiments for kids
Real life understanding of science concepts
Safe to use the science lab boxes
Best gift for 7+ year kids
15. Maths Learning Kits- Best Educational Toys for 7 Year Old Kids
Kids find Maths as the most haunting subject while their schooling. Well, these maths learning kits can help for visualized concept clarity and learning skills. Maths learning kits includes following concepts like number building, representation & comparison, even-odd numbers and addition. These activities develop the cognitive and perceptual skills of the child. Maths learning kit for kids consists of number sequence, bonds, place value, odd and even numbers with reading, comprehending, and combination skills.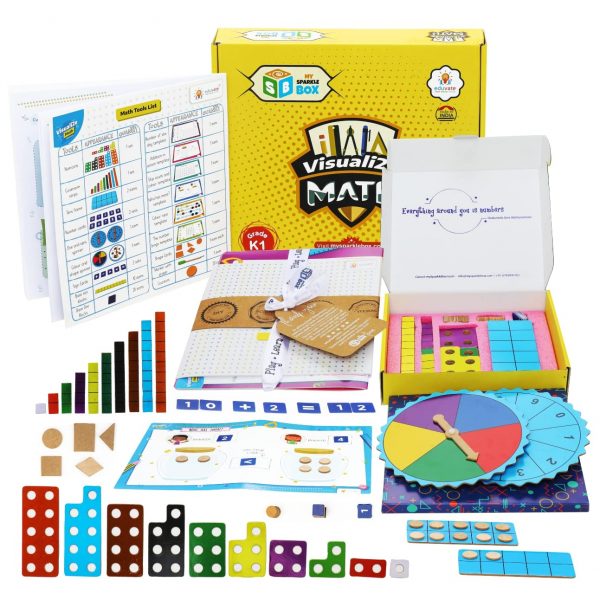 Features
Problem Solving Skills
Brain Development
Mathematical Skills
Critical Thinking
Number/ Shape / Color Recognition
20 Unique Gift Ideas for New Born Baby – Best Baby Gift Ideas