Benefits of Online Mobile Recharges
Mobiles phones become the most valuable part of our daily life whether in your busy schedule or leisure time, but the main thing is you want to connect with the world via Calls or by Internet or in any way. So, there is need of Mobile Recharge.
In India, The maximum number of prepaid wireless connection users covering near about 94% than postpaid users, in other words, let's talked about prepaid services in Mobile phones in India.
From last few years, the mobile operator's charges according to their terms. But with the step-in of Jio Industries in Mobile Communications, steps forward to the Game changer in Mobile Recharges and those operators are coming with the best plan to fulfill customer's need and they are providing more Internet data, almost free calling, SMS, and National or International Roaming. In other words, we are just paying for Internet data only and rest is almost free of cost.
There are a vast number of competitions in the market for Mobile operator's offers and plans like Jio, Airtel, Idea, Vodafone and more. They are offering the best they can and customer have more options available for and switch to any operator and buy the best plan for them.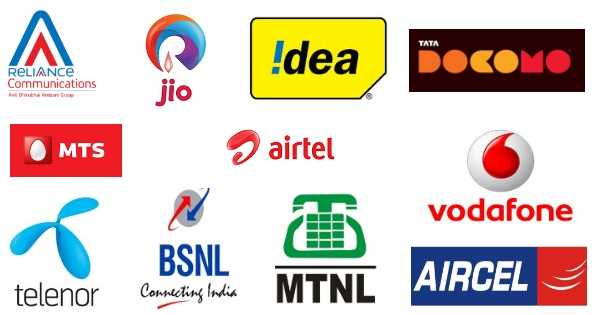 But this is not the end, after that, we have come with Some Mobile Recharges coupons and offers, which will again cut done your investing amount on any recharge plan. The main fundamental behind this is to save your money from wherever possible.
So Introducing Dealsshutter.com, which is the last steps to find the best coupon codes after selecting the best-suited plan to Recharge, and this will help you to save much than others, others mean who aren't aware of this kind of stuff. There is a number of options available even in Dealsshutter means the number of platforms, by through you can do online recharge just from any location, not need to go out for a shop to recharge, it's consuming a lot of time.
So this saves your time, saves your money and save you from the hassle-free process. For your better convenience, wallets offers are like:
Mobikwik Coupons or Deals,
Paytm Coupons or Deals,
FreeCharge Coupons or Deals,
Amazon Pay offers,
Citrus Pay offers,
PayUMoney offers,
Momoe offers,
Icici-pocket,
PayZapp Coupons or Deals,
Jio Money,
PhonePe,
and More.
Bank offers like
ICICI Bank offers, HDFC Bank offers, SBI Bank offers, Paytm Payments Bank, Airtel Payments Bank, and More. By through you can do Mobile Recharge with such above options. The Discount will come either in terms of cashback or cut down the chargeable price for particular Mobile Recharge plan.
Payment from Wallets
Some wallets are specifically made for payments only and some are providing other services like Online movie tickets, bus reservations, flight booking, cab booking, All wallets like PhonePe, Paytm, Mobikwik are providing services to recharge your Mobile Phone and these are also providing some discounts on recharge and cashback in your wallets, only from where you Recharge and wallets further connected with Banks to do transactions.
Payment from Banks
Payment through your own Bank or Bank's own Wallets like Pockets from ICICI Bank and PayZapp from HDFC Bank.
So Feel free to do Online Recharge with any of above process as you comfortable with and we will found the best offers as provided by your operators, wallets, and Banks from where you want to Recharge through and you no need to find anything from anywhere. Just open Dealsshutter.com and the rest we'll do for you.
How does it work?
Just choose your best-suited plan and Click on Mobile Recharge for best available coupons and offers. By clicking on this, you will be redirected to Mobile Recharge section then select your offers or coupon codes, read instructions and make payment online and it's done. Happy Saving!!